Serving Las Vegas Visitors and Residents Since 1999
Welcome to the Insider Vibe! This is the official newsletter of AccessVegas.Com. We talk about the Las Vegas activities you really care about.
Need to contact us? Send feedback to
AccessVegas@AccessVegas.com
Missed an issue? Click to Read Back Issues Online.
---
AccessVegas.com Quick Info Menu:
| | |
| --- | --- |
| Las Vegas Essentials | Featured Shows |
---

Summer Bucket List at MGM Resorts – Go Big Or Go BIGGER! – Summer is here and guests looking to add more adventure and excitement to their Vegas vacation can check these MGM ResortsÆ favorites off their bucket lists.
---
Las Vegas Shows, Headliners, And Concerts
---
Las Vegas In July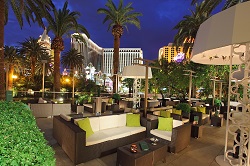 Rhumbar Inside The Mirage Celebrates Fourth Of July With Weekend Party On The Patio Specials – Rhumbar at The Mirage Hotel & Casino will celebrate Independence Day with a weekend party filled with cocktails, cigars, hookahs and a DJ spinning the hottest tracks Thursday, July 4 through Sunday, July 7.
---
Party In Las Vegas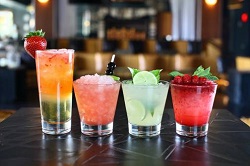 Savor Summer With Refreshing New Cocktails At Hyde Bellagio – Just in time for summer, Hyde Bellagio introduces tasty new libations perfect for sipping on the terrace overlooking Las VegasÆ most-celebrated landmark, the Fountains of Bellagio.
Hyde invites guests to enjoy these summery concoctions while snacking on delectable small plates such as Caprese Crostini, Ahi Tuna Tartar ôConesö and Kobe Sliders from neighboring Circo beginning every evening at 5 p.m.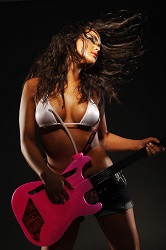 Rockhouse Shows Some Skin With Open Bar Specials On National Bikini Day – Swimsuit enthusiasts will show off their tan lines during National Bikini Day at Rockhouse, located at The Grand Canal Shoppes at The Venetian Hotel & Casino, on Friday, July 5.
Patrons who purchase a Rockhouse bikini on National Bikini Day will receive complimentary all day open bar access. Bikini-clad partygoers who start the party early will enjoy the ultra-dive barÆs $10 ôBottomless Bikini Bar,ö open bar available every day from 6 until 10 p.m.
Park On Fremont Launches Happy Hour Specials – Afternoons in Downtown Las Vegas will get a whole lot happier as Park on Fremont introduces affordable happy hour selections Monday through Friday from 3 û 7 p.m.
The menu features unique fare perfect for an after work meal or snacks to kick-start a night out in Fremont East.
---
Las Vegas Attractions
---
Dining In Las Vegas

The Plated Canvas: Culinary Arts Month Hits Vegas – Celebrated as Culinary Arts Month, July is an appropriate time to recognize the artistry and craftsmanship of eye-catching dishes. As with any art form, it takes dedication to make sure each element complements one another to create a true masterpiece. The culinary artists at Sage, Aureole, and LÆAtelier de JoÙl Robuchon are dedicated to satisfying the palate in a creative fashion û sure to leave a lasting (and tasty) impression.
Park On Fremont Introduces "Taco Tuesday" Specials And Coronitas – Tuesdays in Downtown Las Vegas will get beefed up at Park on Fremont with savory tacos and drink specials during ôTaco Tuesdayö every week from 3 û 7 p.m. Whether unwinding after a day at the office or fueling up for a night out on Fremont Street, guests can enjoy $2 carne asada tacos and $1 Coronitas in Park on FremontÆs rustic dining area and blossoming outdoor patio.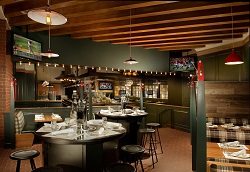 Michael Mina's PUB 1842 At MGM Grand Puts A Whimsical Spin On Classic American Pub Fare – Michael MinaÆs PUB 1842 at MGM Grand introduces a casual tavern-style eatery that playfully blends unexpected flavors and textures into classic American pub favorites. The restaurant boasts an extensive selection of beers and cocktails for guests to enjoy while they play favorites such as darts and ping pang pong in the energetic bar area. A lively soundtrack complements the restaurant atmosphere, which encourages socializing and spirited fun. The restaurant is open daily for lunch, dinner and late night.
---
Las Vegas Hotels
---
Gambling And Gaming
---
Shopping In Las Vegas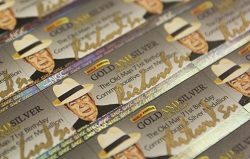 The World Famous Gold & Silver Pawn Shop And NGC Present A Signature Series Medallion In Commemoration Of "The Old Man" – Home of The History Channel's Pawn Stars, Gold & Silver Pawn Shop, has joined forces with Numismatic Guaranty Corporation (NGC) to present a signature series medallion to commemorate Mr. HarrisonÆs 71st birthday. ôThe Old ManÆs 71st Birthday Medallionö has been encapsulated in a NGC EdgeView Holder with a custom label that has been personally autographed by ôThe Old Manö in gold Sharpie.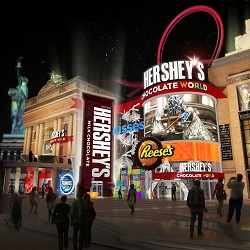 HersheyÆs Chocolate World Retail Experience Inside New York-New York To Be Unwrapped On The Las Vegas Strip – The Las Vegas Strip will get a whole lot sweeter when Hershey's Chocolate World retail experience opens at New York-New York Hotel & Casino this winter.
The flagship store will occupy two floors, boast an eye-catching 70-foot faþade and provide guests with an experiential concept that will immerse them in the candy brands they love: HersheyÆs, HersheyÆs Kisses, ReeseÆs, Ice Breakers, Jolly Ranchers, Twizzlers and more.
---
More Las Vegas News
---
Upcoming Las Vegas Events And Holidays
---
Celebrate Your Senses Helicopter Tour û Embark upon a helicopter tour in Las Vegas for the flight of your life. This tour goes for the glamour shots û we know which areas of Las Vegas will take your breath away. Each Vegas Night helicopter tour is designed to ôwowö our guests. Prior to your departure from our Las Vegas terminal, you will be served champagne to toast your night flight as you experience breathtaking sights from inside an ECO-Star helicopter, nicknamed the "limousine of the sky".
---
Top Tickets For All United States Events
Did you know that we not only sell premium concert and event tickets for Las Vegas, but also for the entire United States as well? If you can't make it to Vegas, treat yourself to some great seats for something near you:
---
Seth Grabel by Terri D'Richards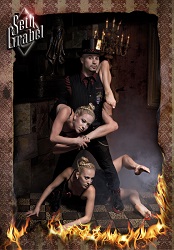 Seth Grabel – Magic With A Serious Fun Factor – Is he an acrobat? Is he an illusionist? Is he a dancer? Take your pick! Seth Grabel shows us all of the above and more in his Las Vegas show. Settled in at the intimate (with super comfy seats!) Wolf Theatre at The Clarion, Grabel shows off feats of amazement and grace presented with charismatic personality and style.
The multi-faceted performer gained notoriety as a finalist on season six of ôAmericaÆs Got Talentö where he wowed audiences and judges alike with impossible escapes, grand scale illusions and acrobatic flash. Working within the confines of his current venue, Grabel makes the most of more up-close magic, such as sleight of hand and levitation. He even pulls off some nifty metamorphosis (when one person gets substituted out for another in a seemingly enclosed trunk), and other illusions.
---
Newkirk's Notes – comments on Las Vegas from AccessVegas.Com publisher Ted Newkirk:
Hello From Las Vegas! – We don't keep records, but this may be one of the longer, most packed issues we've ever done. A month ago, we quietly passed our 14'th anniversary, and if you go back into the archives and look at our Access Vegas Insider Vibe û May 20, 1999 issue, you can see that we've come a long way! I'm not one for making huge events out of milestones, but next year for our 15'th, we'll do something special and hopefully be able to involve you in it as well.
Triple Digits – Temps over 100F are the norm this time of year, but going into this weekend, we'll be flirting with record highs. I mean ALL-TIME record highs, not just for a day or month. Saturday is predicted to be 117 with Sunday 116. The all-time record is 118.
Yes… you've probably heard people say that they've been in Las Vegas when it was in the 120's, and if you are outside walking in it, you probably feel like it is the 120's. This is a good time to revisit our last issue where I discussed staying hydrated.
Silver Sevens (Formerly Terrible's) $7.77 July Specials – To kick off the Silver Sevens celebration, guests can devour a $7.77 steak and lobster dinner inside The Sterling Spoon CafÚ every day in July from 2 to 10 p.m. In addition, CafÚ guests can enjoy seven entrÚes under $7 offered 24 hours a day throughout July, including signature items: steak salad, chicken lettuce wraps, Mandarin chicken salad, pulled pork sandwich and eggplant parmesan. Silver Sevens is one two-minute cab ride east of The Bellagio on Flamingo.
July 4 Fireworks – Caesars Palace will once again be sparking a fireworks display at 9 PM (weather/winds permitting as we are in the desert). In previous years, the southbound lanes of The Strip have been temporarily closed leading up to the display to accommodate everyone who wants to enjoy it. We expect the same this year. For you locals, Red Rock and Green Valley Ranch casinos will have fireworks. Me? I can see the Caesars show plain and clear from the end of my block, so I'll be enjoying that one!
MGM Officially Set To Build Arena – Although the project was previously announced, the plans to build a 20,000 seat arena behind New York-New York. Construction starts next year and runs through 2016. MGM (the company) already owns the Mandalay Bay Events Center and MGM Grand Gardens, both a stones throw away. This larger venue is expected to help provide the space to bring even more big-name events to Las Vegas.
This doesn't seem to be an effort to bring a major league team to town. Some see it as a pre-emptive strike against Caesars Entertainment's planned, but unfunded, arena behind the Linq project. My guess is that the Caesars arena simply won't happen, especially in light of the push to bring an even bigger major events arena to the UNLV campus just a few minutes east of The Strip.
Membership Questions – We're received quite a few questions about our pending move to a paid subscriber model in order to both 1. Keep the newsletter at the quality (and quantity) of information and 2. Provide specific, extra helpful information to members that takes time and research (which costs money). We'll answer those next week via a short audio I'm going to record, but essentially we're going to ask that readers basically buy us a relatively cheap cup of coffee just once per month (we're not even asking for Starbucks). In return, we'll use those funds to bring some great new information and benefits plus be able to maintain what we're doing.
Hope you are enjoying this issue!

Associate Editor / News Researcher: Rick Ziegler
Concerts and Headliners: Amy Rayner-Cooley
---
Members Mania – We Love Our Readers!
First of all I have to tell you how I look forward to each copy of Access Vegas. You do a great job. Love it all.
My sister and I got back from 3 weeks in Las Vegas. This is our second year, and I always drag my sorry butt to the airport in disbelief that we have to return home. I usually stay a week off the strip at a condo, a week on the strip and the third week off the strip.
This year we sprouted our wings with bus passes and loved it. My sister seems to think I am addicted to buses as each morning the bus route map would come out as I would ask, "and where are we going today?ö I Expect next year even more bussing. Loved the off the strip bus catching stops. We got to meet the local people going to work and for a few short weeks you really begin to feel part of the community. We would often say have a good shift and they wished us the same.
The condoÆs all have apartment set us and barbecues. My very favourite grocery store is Whole Foods market at the Town Square.. The freshness of the produce, great meats. I didnÆt know walnuts could actually taste that great and it was because they were fresh.
We live in a community in northern Ontario, so except for the short season local farmers market that lasts about a month or 2, our food is shipped in from a distance, so fresh is a word we read but with not a lot of meaning behind it.
We met a lovely lady at the Bill Mahar concert at the Palms. She lives in Vegas, and invited my sister to join her and one of her friends to dinner at the Palms buffet, and then a concert that started at 3 in the afternoon featuring a female impersonator. A truly delightful day. It really makes me smile as I can almost hear my grandfatherÆs words. A stranger is just a friend you havenÆt met. How true that is. We met so many nice people everywhere.
I have to say the staff at the Desert Paradise Resort are second to none. I was just amazed when the gal at the desk emailed to the Polo Towers, another Diamond resort and arranged for an early check in for us, and the driver at that resort took us to our next resort. We hadnÆt asked for all this kind extra arrangements on our behalf, but how nice was that? We were treated like queens.
Every year, I love my time in Vegas, I never want to come home. I love meeting new folks, love walking the strip, hopping on a bus. people watching, love the flowers, the fountains the great food. I just want it all. IÆm a pretty healthy almost 69 yr old, and hope my sister and I continue our Vegas holidays for many years. We are already planning next year.
I also loved the day trip to Laughlin. We have done that twice. Next year I plan to try out the water taxi on the Colorado river. It is all good.
Thank you for all the great editions of Access Vegas.
Yours truly,
Marjorie from Kapuskasing, Ontario, Canada
Ted Responds:
Usually we use this section to answer various reader questions, but this was such a great letter that I wanted to run it in its entirety! Because of the price of airfare, I've been suggesting fewer trips here but staying longer each time. It really gives you a chance to relax, enjoy your visit, not feel rushed, and experience those things you may put off each trip thinking "we just don't have the time".
Renting a condo or time-share for an extended stay is really gaining in popularity because you have a small kitchen, decent refrigerator/freezer, and can really save (as compared to eating out meal after meal after meal). One of the many, many things we'd like to do when we go to a paid membership platform is to research and highlight all those options and make that information available to those subscribers.
While many choose to rent a car, many of our major east/west streets have bus routes that actually run 24/7, so the system is pretty easy to use!
One of the fun things about Las Vegas is the ease of meeting people and just going with the flow. As with any travel destination, do take normal precautions for the safety of yourself and your possessions. But, there is something really fun about just setting out to have fun!
We get asked about Laughlin quite often and hope to do a little better job with Laughlin information down the road. The water taxis run along the Colorado River taking you from casino to casino and across the river to sister city Bullhead City, Arizona.
Town Square is a beautiful large outdoor shopping, dining, and retail area one mile south of Mandalay Bay. Probably not a "must see" for your first visit, but for those Vegas veterans who have not checked it out, shame on you! It is a relatively quick cab ride and also served by the double-decker buses that run The Strip. And yes, for those interested, it has a full-sized Whole Foods.
I looked up Kapuskasing, which is a modest-sized town about 800 km north of Detroit (as the crow flies). It looks like a beautiful area, but we're happy to be able to give you our "sun and fun" escape for a few weeks per year. Thanks for the great report!

We love to hear from you, and value your feedback! Here's how to participate:
Want to comment on a current reader post? Use the comment box on that particular web page. Many of the stories we post also have comment boxes at the end of the story. Make your voice heard!
Drop us an email at AccessVegas@AccessVegas.com – We read them all!
Call our recorded comment line at 702-507-0055. We listen to every call.
---