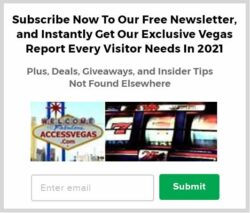 Enjoy Our Archives
---
---
---
---
---
---
---
---
---
---
---
---
---
---
How To Access What:
Vegas Super Secret Specials Spreadsheet

is available here:

Spreadsheet Version and Web Page Version now available!

Keep in mind that specials are always subject to change. That is why we list the phone number for each restaurant or bar. Please DO call ahead to confirm the offer continues to be valid. Players Card May Be Required For Some Specials. If you find an offer that has ended, alert us at AccessVegas@AccessVegas.com and we'll give you 50% off your membership dues next year for the help if you are the first to report it!

Our "Your Guy In Vegas" Feature

– Got a Vegas question? Instead of spending too much time looking up information you might not be certain about, fire it to us! We live here, we know Las Vegas, and we'll give you a professional answer! (Some restrictions apply). Email AccessVegas@AccessVegas.com and put Paid Subscriber in the subject line. That is also where to send us trip reports, Vegas feedback (good and bad) and more.

Members Mania!

– We share the answers to great Vegas questions with all of our Premium Members, helping everyone who pitches in with a premium membership. Plus great visitor feedback that you can learn from. This will be right here in almost every issue.

The True Inside Scoop

– AccessVegas.com CEO Ted Newkirk has been writing "Newkirk's Notes" for upwards of two decades, giving members the true inside guide to everything that is going on in Las Vegas. Valuable information from someone in the know to save you time and money! This will be right here in almost every issue.
---
---
---
Newkirk's Notes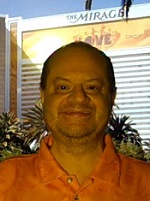 Hello From Las Vegas! – COVID numbers are generally trending in the right direction here in Nevada, and if all goes well, the mask mandate will fall in a few weeks. Most likely just for the vaccinated (on a voluntary level). I have to believe it will be quite some time (think months) before casinos go back to a "no mask" rule based on security concerns.
Having said that, enforcement is very lax. Both in the tourism areas and in the rest of Las Vegas. Even with the mandate, I'm getting used to seeing unmasked people when I'm out on errands and such. Granted, I can't speak for every business nor every gaming property. So, keep your mask with you. And as previously noted, please carefully check the vaccine proof and/or mask requirements before you buy tickets to any kind of entertainment.
The Sale Of The Cosmo – I wanted to give a little time for the dust to settle on this one. Few saw the Cosmo sale to the MGM Resorts coming. Don't get me wrong: It wasn't so much a shock. However, strong rumors had everyone from Tribal Gaming concerns to the Golden Nugget owner and CNBC Billion Dollar Buyer Tillman Fertitta showing a strong interest.
So, who is this good for? MGM Resorts. Who is it bad for? Unfortunately, everyone else. Even if you are an MGM player.
This column, breaking down
– Is this going to be a good thing for rated MGM players? Or, maybe not?
– What about the generous drink comps?
– Will Cosmo's curated food and beverage suffer?
– Will there be employee shake-up, and how will customer service change?
…and Much More, continues for our Members HERE.
Not a member? Find out more at Members.AccessVegas.com
---
Newkirk's Notes has been published by AccessVegas.com Founder Ted Newkirk continuously (in one form or another) since 1995.

Ted is a noted and quoted Las Vegas analyst, having been quoted and sourced multiple times in 2020 along in publications ranging from the Las Vegas Review-Journal (Nevada's largest newspaper) to U.S. News and World Report.

Newkirk's Notes go well beyond the basic news, rumors, and (often questionable) thoughts and proclamations floating around on the internet. Our Supporting (Paid) Members know not only what is happening, but why, and how they can benefit (or know what to avoid).

For example countless Members have had incredibly enjoyable and successful visits to Las Vegas during COVID simply because they were truly in the know, and not only knew what was happening, but what was on the horizon.

Saving them money, time and inconvenience.

At $34.80 for an entire year (only $2.90 per month), we distill down what you really need to know, so that your trip this spring, summer, or even later in the year turns out to be your best ever. And, we GUARANTEE it.

Especially in these unprecedented times, find out what it is like to ACTUALLY be in the KNOW this time around:
---
Hope You Are Enjoying This Issue!

Ted Newkirk
Founder/Managing Editor
AccessVegas.com
---
Las Vegas Shows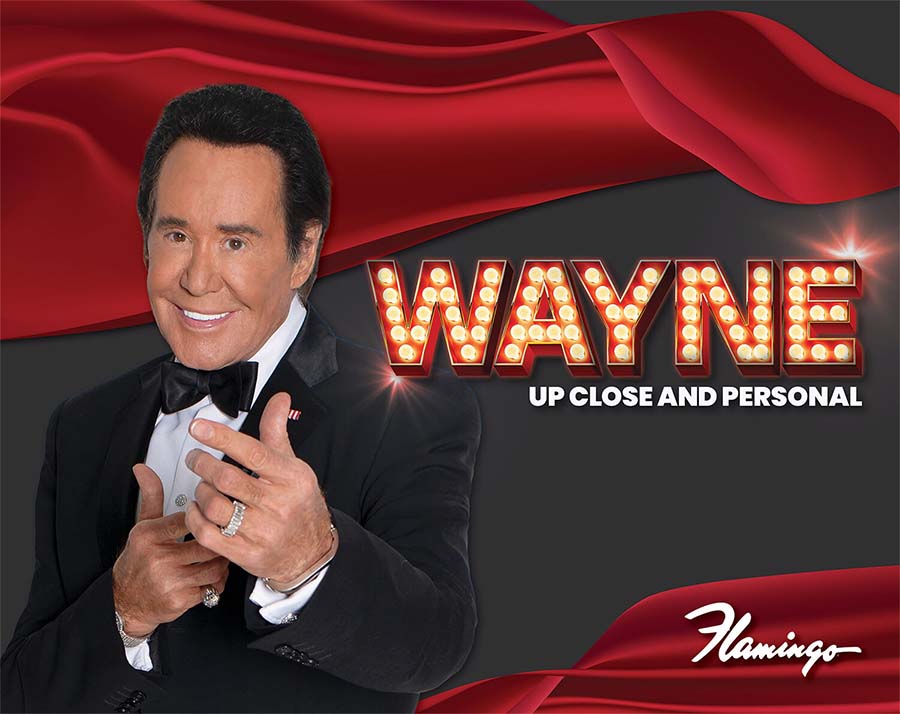 Wayne Newton Sets Limited Engagement at Flamingo Las Vegas
Mr. Las Vegas himself is coming back to the stage. Wayne Newton has set a limited engagement at Flamingo Las Vegas starting in October, according to Caesars Entertainment. The new show, called "Wayne: Up Close and Personal," will perform through the fall and into December and New Year's Day at the Wayne Newton Theater.
---
Las Vegas Dining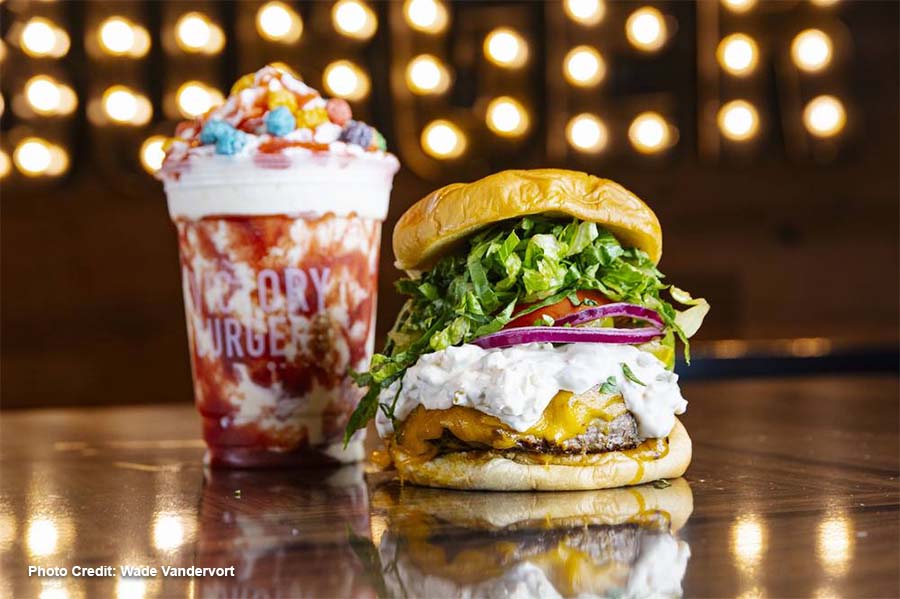 Victory Burger Serves Up Bold Combinations At Las Vegas' Circa Resort
As sports continue to take over the Vegas consciousness, now seems like the right time to revisit the very sporty Circa and check out the goods at a restaurant we missed when it opened last year. Victory Burger & Wings Co. is basically built around watching sports, an airy space with plenty of screens of its own, perched above the casino's mega-sportsbook and connected to all the action.
---
Don't Miss These Additional Stories:
---
Las Vegas Tours & Attractions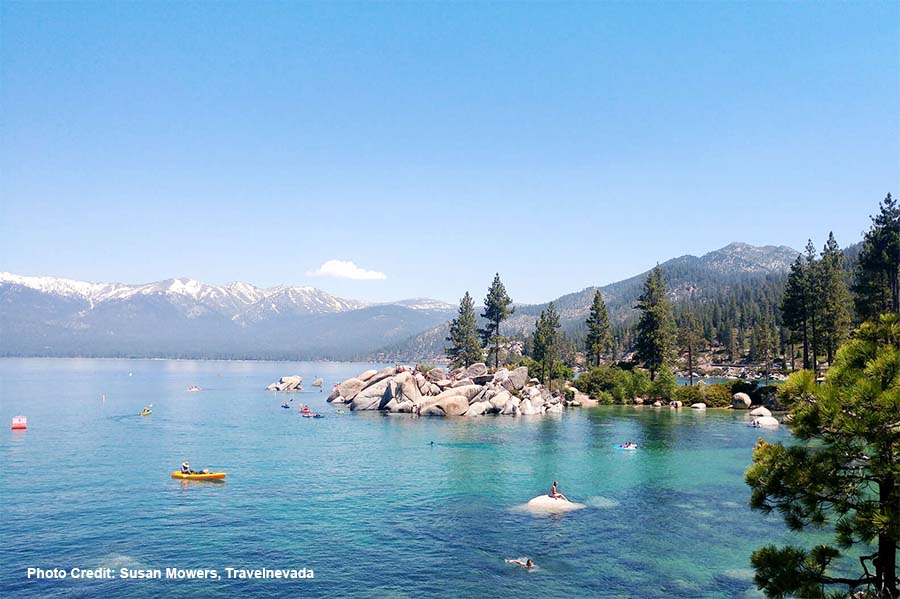 Nevada's Best Parks for Alpine Lakes, Desert Hoodoos, and Brilliant Stars
Nevada is home to some utterly stunning, world-famous national recreation areas (see Red Rock Canyon and Lake Mead), not to mention surrounded by scores of ultra-popular national parks in neighboring states, just a few hours' drive away: Zion and Bryce Canyon in Utah. Joshua Tree and Death Valley in California. Grand Canyon in Arizona.
---
---
Las Vegas Gambling
Don't Miss These Additional Stories:
---
What We're Watching!
Vegas Videos You'll Enjoy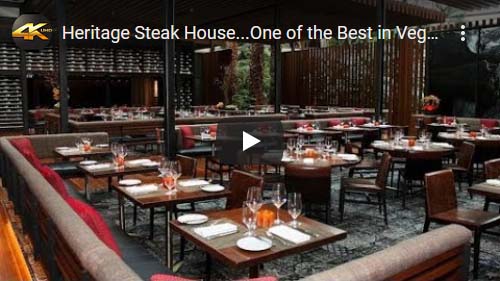 Heritage Steak House…One of the Best in Vegas?Heritage Steak House…One of the Best in Vegas?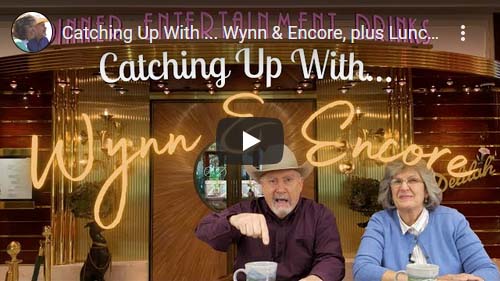 Catching Up With … Wynn & Encore, plus Lunch at Cipriani
(Video Publishers Notes) Say hello to the "Best Hotel in Las Vegas", as named by Travel & Leisure just this month! It's been well over a year since Las Vegas Inside & Out did a stay at the Wynn, and in that year or more, the management has created a whole list of wonderful new experiences for their guests.
Come along with us as we rediscover the Wynn, Encore, and Wynn Plaza Shops – what's new that you will want to make time for on your next visit! And then, we are going into the sumptuous Cipriani for a Sicilian lunch with impeccable service.
(Video Publishers Notes) Here's the Best Dayclubs in Las Vegas! Bring your swim suit and ID!
Pools aren't just the only way to cool off in Vegas, we also have so many Dayclubs you can go to, you just have to be an adult of course. Imagine going to a nightclub, but during the day, and you get to wear a swimsuit plus get day drunk, sounds like a dream. You can come in to a dayclub by either buying tickets, getting on the guestlist, or buying bottle service.
I have included several of my most trusted club employees that can get you in. You can also see some of your favorite DJ's at these clubs, so make sure you look through each website and event calendar to help you choose better the location. In this video I am taking you to Marquee at Cosmopolitan, Encore Beach Club or EBC at the Wynn/Encore, Wet Republic at MGM Grand, and Daylight at Mandalay Bay. Again, bring your ID!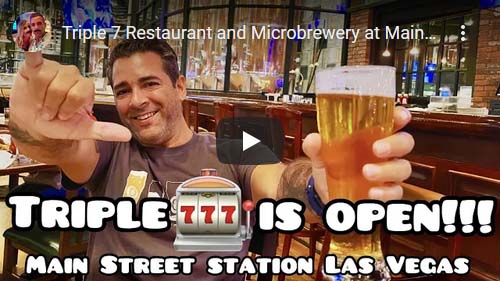 Triple 7 Restaurant and Microbrewery at Main Street Station is back!
(Video Publishers Notes) Main Street Station is open and so is Triple 7 Restaurant and Microbrewery! The menu is different than it was pre-covid and they only have two of their home brews on tap. We were excited to get back and had a wonderful time, as always!
We hope that you enjoy this video! Please like and subscribe to our channel for more great videos about Las Vegas as we shoot for our television show and share our life on the Ninth Island with you!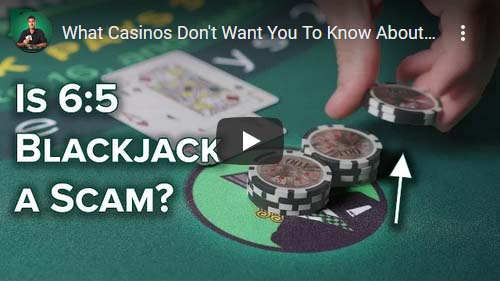 Las Vegas McCarran Airport – A Tour of the Airfield
(Video Producer's Notes) Get an insider's view of the runways, taxiways and other areas out on the airfield at one of the nation's busiest airports.
---
This Week's Top Tours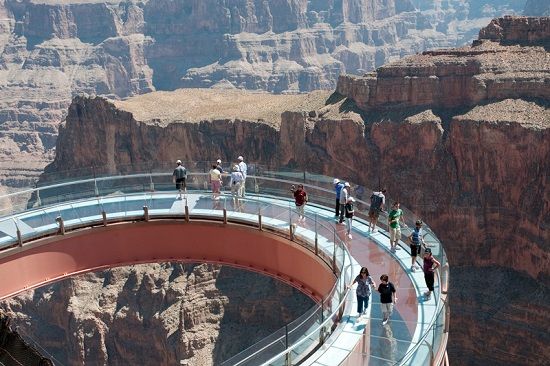 VIP Grand Canyon Skywalk Tour via helicopter trip to and from the Skywalk. Stunning views! Expedited and exclusive arrangements available.
---
---
Las Vegas Gambling Tips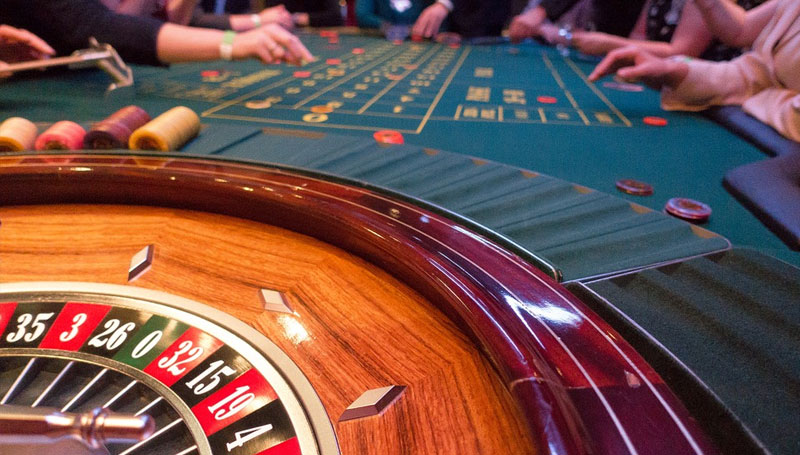 Visit World Famous Gaming Writer Victor H. Royer's
Casino Gambling Articles