Serving Las Vegas Visitors and Residents Since 1999
Welcome to the Insider Vibe! This is the official newsletter of AccessVegas.Com. We talk about the Las Vegas activities you really care about.
---
AccessVegas.com Quick Info Menu:
Las Vegas Essentials

Featured Shows

Photos and Wallpaper
Newkirk's Notes – comments on Las Vegas from AccessVegas.Com publisher Ted Newkirk:
Hello From Las Vegas! Well… I goofed when I predicted the end of 100 degree (F) temps a couple of weeks ago. We've continued to see higher-than-average warmth, but it finally appears we'll settle into our 95/65 (high/low) days for the next 2-3 weeks. Perfect. Never too hot, never too cold no matter what time of the day or night you enjoy being on the Las Vegas Strip!
Planet Harrah'swood – Harrah's (the company) is buying up Plant Hollywood's debt in what looks to be a play to take over ownership of the hotel. Planet Hollywood is (to put it simply) having trouble meeting debt payment deadlines. This would give Harrah's yet another contiguous property (Rio, Caesars, Harrah's, Imperial Palace, Flamingo, Bills, Bally's, Paris) in addition to the sizable amount of land they control behind their properties on the east side of The Strip.
Are You Ready For Some Football? – Every year, the Review-Journal publishes a list of local bars that are loyal to one particular NFL team. These are bars that show ONLY the game of their selected team on every single screen during each and every game that team plays. In addition, most have food and drink specials during the game.
If you are a transplant who is looking for like-minded fans or a visitor who would like to watch the game in the company of "home-towners" from your area, check out the list at Local team bars ready to cheer a new season – Establishments offering food, drink specials
Rehab: Party At The Hard Rock – I can't remember if I've previously mentioned this, but it's a great excuse to sneak a "fun in the sun" photo in here. The Hard Rock's infamous Sunday "Rehab" pool party is in its second year of being filmed for a TV reality show. It now airs Tuesday nights on TruTV (formerly Court TV). I'd simply set your DVR to record every show and you'll be caught up in no time!
Are You Getting Our Tweets? – If you subscribe to our newsletter but aren't following our Twitter account, you are missing plenty. Yes, we stuff this newsletter with great info we get during the week. HOWEVER, even more info comes in that either expires before deadline or that we simply don't have room for here. Two ways you can go about it:
If you have a twitter account, follow us at http://twitter.com/accessvegas
If you don't have a twitter account, you can

Follow our twitter RSS/XML feed

http://twitter.com/statuses/user_timeline/15141089.rss

(if you use those feeds) or
Simply bookmark http://twitter.com/accessvegas and check it daily.
Sleeping On The Plane? – If you are like me, I simply rarely have ever been able to sleep on an airplane. With so many of you flying so many hours to see us (especially with our significant international readership), we know that many of you face this issue. I recently found a great article Shut-eye on the red-eye – First-class tips for sleeping on airplanes with tons of helpful tips!
Wedding Professionals – Our friend Richard Markel is hosting a huge event for anyone and everyone in the wedding business September 22-24, 2009. If this is your industry, not too late to sign up and write-off a trip to Las Vegas. Attendees are coming from all over the world! More info at http://www.weddingmba.com
School Enrollment Dropping? – According to the Review-Journal, it appears that Clark County (Las Vegas) school district enrollment will be dropping for the first time since 1983. The drop is very slight, and the statistic keeps with growth in the area coming to a standstill.
The dirty little secret that no one is really talking about? The only things keeping a significant exodus of residents from Las Vegas happening are 1. Somewhere in the vicinity of 80% of local homeowners are upside down in their houses, preventing them from selling and 2. For those holding onto jobs here, better to take what they have and keep the bills paid then risk looking for work somewhere else.
However… I think the housing bubble burst has also popped the "living in paradise" bubble of the imagination that many people moved here with the past few years and assumed the boom years were the norm in Las Vegas. When things aren't going well, the desert heat, big-city traffic, and ever-rising taxes become dream killers. I'd look for stagnant growth here for a few years. Even though influx might pick up, it could be matched by people leaving.
On The Other Hand… – The next few years are going to continue to be an awesome time to be a visitor. As all these new hotel rooms come on line (most of them nice, upscale places), the demand will keep room rates way down. And… as the economy picks up and credit gets looser, you'll continue to see incredible new attractions, dining, and bars open up.
Enjoy This Issue!

Ted Newkirk
CEO/Managing Editor
Associate Editor: Amy Rayner-Cooley
News Researcher/Editor: Mark Jacobs
---
Las Vegas Is On Sale!
Get Great Rates At All Hotels:

Bally's from $39,

El Cortez from $9,

Fitzgeralds from $21,

Hooters from $25,

Orleans from $35,

Riviera from $27,

Sahara from $20,

Stratosphere from $27,

Tropicana from $30,

Tuscany from $24,
More Savings At All Vegas Hotels!
---
Terry Fator's Puppets Are Just The Beginning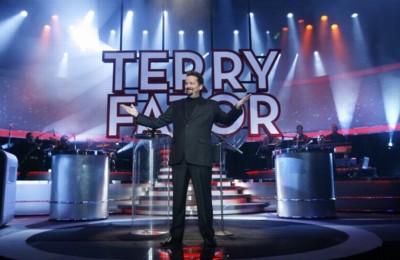 When you say "Art", many will think of Van Gogh's "Starry Night", Michelangelo's "Sistine Chapel", or even The Golden Gate Bridge, but almost no one will ever think of ventriloquism. Except for maybe one man, 8 puppets, an auditorium full of people 5 nights a week on the Las Vegas Strip, and millions of American viewers who voted Terry Fator the winner of the 2007 America's Got Talent show on NBC. Art is not only talent it is imaginative and fun, soulful and straight from the heart. It is exactly what Fator delivers night after night to an audience echoing shouts of laughter and cheer.
---
Southern Comfort And Live Music To Converge At B.B. King's Blues Club At The Mirage
– New restaurant, bar and live music venue set to open this winter offering food and entertainment 'round the clock "The Thrill is Gone" no longer as the King of Blues brings his popular restaurant, bar and nightlife venue, B.B. King's Blues Club, to Las Vegas. The namesake that made Lucille famous is set to open winter 2009 at
The Mirage
. From early morning to late night, B.B. King's Blues Club will serve the best in Creole cuisine fused with that southern comfort touch. Palates of Las Vegas visitors and locals alike are sure to be awakened by signature items such as Fried Dill Pickles, Gumbo Ya Ya Straight from the Bayou, Lip Smacking Ribs, Southern Fried Catfish and Banana Bread Pudding.
"The Magic & Tigers of Rick Thomas" Now Open At The Sahara Hotel & Casino – Master illusionist Rick Thomas, who has amazed audiences around the world, is now performing in his new home at the Theater inside the distinguished Sahara Hotel & Casino on the famed Las Vegas Strip. Thomas' magic has been a showstopper for audiences of all ages where he combines the beauty of magic, the complexity of working with regal animals and the elegance of dance all into one dynamic performance. Thomas has performed on the Strip for more than 10 years headlining in theaters at properties such as the Tropicana and Stardust.
Ricardo's Gives Back To Big Brothers Big Sisters Of Southern Nevada On Thursday, September 24 – Ricardo's Mexican Restaurant invites you to feast on tacos for charity as they host a fundraising dinner for Big Brothers Big Sisters of Southern Nevada on Thursday, September 24. The event is from 6 to 10 p.m. and features Ricardo's signature menu with unique, creative and authentic Mexican favorites including Tacos de Pescado; grilled halibut tacos topped with fresh cabbage and a creamy cilantro sauce and a Ricardo's favorite since 1980, Pollo de Ricardo's – a wine-sautÚed chicken breast topped with tomato, avocado and melted cheese, presented in a tortilla basket.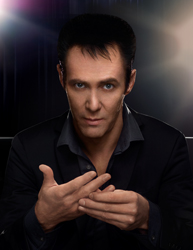 Hofbrauhaus Honors Lance Burton As Mayor For Octoberfest – Once again in the tradition of Octoberfest the Hofbrauhaus has invited Lance Burton to tap the keg and become honorary mayor for the evening on Sunday, Sept. 27 at 5:30 p.m. Kicking off Octoberfest has become an annual tradition for Lance Burton. Of course, it will be open to the public with a live band from Germany.
Lance continues to update his show, and (as you can see from the photo) has updated his look with more dark, mysterious image. Burton's show continues to be a "must see" for everyone of all ages who enjoys magic. Click for Lance Burton Las Vegas Tickets
Flip Flop Shop Opens At The Shoppes At Mandalay Place – Flip Flop Shop, the nationÆs first retail chain to focus on flip flops, encourages consumers to "Free Their Toes." Offering the hottest brands of flip flops and sandals, Flip Flop Shop promotes a lifestyle concept that is laid-back, yet adventurous. To round out this philosophy each shop provides a relaxed atmosphere complete with cork flooring, beach-inspired coconut oil-scented aroma, music and flat screen TVs highlighting active lifestyle-inspired scenes. Flip Flop Shop is located next to Art of Shaving.
Dennis Miller Returns To The Orleans Showroom October 9-11 – Five-time Emmy award winner and crowd favorite Dennis Miller brings his hilarious stand-up routine to The Orleans Showroom, October 9, 10 and 11. Celebrated as a witty comedian with an entertaining and intriguing stand-up routine, Miller keeps audiences laughing with his irreverent observations.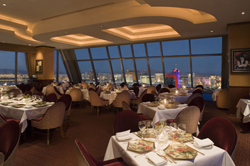 Basque Dinner At Alize – The Basque Country is a European Region in the Western Pyrenees that spans the border between France and Spain in the Atlantic Ocean. Join us at AlizÚ as chefs Mark Purdy and Tammy Alana and wine director Claudio Vigani guide you in a food and wine celebration of the Basque Region.
Sugar Factory Opens At The Mirage – Sugar Factory features a delicious array of hard and soft candies, as well as chocolates, and is best known for its Signature Series Couture Lollipops. Featuring a variety of bejeweled and custom handles, sugar lovers can personalize a lollipop with their choice of handle and flavor to create a mouthwatering sweet sensation. Fun and collectible, the lollipops are the newest fashion accessory among celebrities and A-listers including Britney Spears, Kim Kardashian, The Pussycat Dolls and actress Lauren Conrad. Sugar Factory is located between Starbucks and Rhumbar.
---
These are only a few of the many Easy Vegas Deals we find each and every week (many of which happen too quickly for newsletter deadline). For a complete and constantly updated listing:
Bookmark and Visit EasyVegasDeals.com daily (Monday – Friday) or

Enter

http://www.easyvegasdeals.com/feed/

into your RSS feed list (for those of you who use RSS/XML feeds) or
---
Members Mania – We Love Our Readers!
We love your newsletter. We go to Vegas at least once a year and my husband plays a lot of craps, but when it comes to comps he hardly gets anything. I have noticed our friends who play blackjack get comps all the time and they put less money through.
How much do you have to put through to get a comp when playing craps? I must admit when the table is cold he usually leaves, but he always comes back and they know him by name at the Wynn and Bellagio. I await your advice.
Cheers!
Rini from Port Douglas, Australia
Ted Responds:
You probably know this first part, but for the benefit of those who don't: If you have a slot club card, you can (and should) also use it at the table games. They will track your play and include it in how they calculate your comps. When you get to the table and buy in (regardless of what game it is), simply set your card down with the money you are buying in for.
You perhaps somewhat answered your own question: Casinos are looking at time spent at the tables. They look at your bets periodically and record how much action you are giving them. They want to see you staying and playing. If you are leaving whenever your luck goes cold, they will hold that against you in your tracking (or perhaps end up not recording your play because you weren't there very long).
Also, feel free to ask the pit boss exactly how they tabulate your average bet at the craps table. In years past, it has varied from place to place. It is just your basic bet getting tracked, or are you getting credit if you spread a lot of money around, make come bets, and similar?
Having said all of that: I'm still all for leaving a cold table (or slot machine). Is it really worth losing $100 in hopes of racking up a couple more dollars in comps?

---
Was in Vegas the second week of July and it was Hot. Thats the weather we like because we love to pool during the day and gamble at night. Once again we stayed at the Golden Nugget and loved it. The pool is fabulous (as good as expensive strip pools) lots of nice restaurants there, rooms are very nice and gambling is good there. Mid-week is very reasonable and service is good.
Came across a real find downtown: An Italian Restaurant called Chicago Joe's… fantastic food great menu and wonderful service. A very small place about 5 blocks from Fremont Experience but well worth the trip. Cant wait for my trip next July.
Barb in Ohio
Ted Responds:
You found a true "best kept secret" and something that you'll probably not even notice unless you are specifically looking for it. See Chicago Joe's on Google Maps. It is a pleasant 10 minute walk down 4'th Avenue from Fremont Street (downtown casinos) but I'd opt for the quick cab ride after dark.
My tip? If you are visiting Chicago Joe's, there might be a couple of guys in your group who enjoy good cigars. Just one block over and two blocks north from Chicago Joe's at Las Vegas Blvd. and Bonneville is Don Vicente Cigar Company. Cuban born owner, Cuban born cigar rollers (rolling daily right in front of you) using some of the finest cigar materials available. Nice big screen, leather couches and complimentary Cuban-style coffee and sodas
Downtown is full of hidden treasures!

---
I would like to add some comments to the letter about breakfast buffets averaging $12 etc. I believe that Vegas has got to the point where it has really become a well-to-do vacation spot for people, at least on The Strip. Personally I think the buffets can be a good value the way we do. Everyone has their own eating habits but what we do is eat one lunch buffet per day. Since it is an all you can eat meal we take advantage of it and it more than carries us over till the next lunch buffet.
The Vegas casinos have some very good expensive foods at their buffets and I believe when a person gets their fill on some of these items (such as shrimp, etc.) it becomes a good value. I live in Minnesota and have been to all the casinos we have and have found the pricing and quality of our casino buffets make the Vegas buffets in many cases a very fair price. We have found in every Minnesota casino (except for one) based on the price, the food is not as good and the variety is less. Believe me I am not trying to promote Vegas here because I do get a little upset at the pricing of some things, but when it comes to buffets I feel Vegas is the best.
RW Milaca from Minnisota
Ted Responds:
Because of the competition here, buffets are far above the quality of what you'll find in other places. And, are actually frugal when compared to eating at a coffee shop (here or anywhere). What would soup and salad, shrimp, prime rib, chicken, veggies, potatoes, a cheesecake slice (or two) and endless non-alcoholic drinks (orange juice, coffee, soda) cost at a sit-down restaurant? Last summer, I had all of that and more for about $15 at Harrah's Flavors buffet for lunch. You also hit on a tip I love: There is usually very little difference between the lunch and dinner buffet menus at the hotels. And yet lunch is around 20% cheaper (and often less crowded).

---
I really appreciate your upbeat attitude about LV as a vacation spot. Some of these critics need to take a breath. On one fairly good LV podcast I listen to, they love to trash-talk a bunch of properties… like Imperial Palace, Circus, Riviera for example. We've been to all of the above and I think they're stylin'! Loved our stays there, and really dug the affordability. And you're a short way from everything else anyway. Man, you'd think some of these LV critics are "Anton Ego" from Ratatouille!
Kevin from Gresham, Oregon
Ted Responds:
Funny you bring this up as I was recently in Circus Circus for the first time in quite some time. No one is going to pretend it is the newest, hottest property in Las Vegas but I forgot what a cool old-school vibe it had. Plus… something that I used to love about the old casinos that you don't find so much anymore: Despite being in the property more times than I can count over the years, I still almost got lost!
Long time visitors will remember that casinos literally used to be designed so that you couldn't find your way out of them. Can anyone say "Vegas World" (now Stratosphere, although it looks nothing like Vegas World did)? That place was not only built like a maze, but had mirrors on the walls and ceiling in places!
The great thing about Las Vegas? Something for everyone. From some of the finest resorts in the world to very affordable, non-pretentious "let loose" properties. (Reminds me of those Miller – Living The High Life commercials). My advice to all? Explore as many casinos as you can during your visits!

---
Does the Deuce run from the airport? Can a person get on the bus, after coming in from the airport and where?
Thanks!
The Hausers
Ted Responds:
Unfortunately, there is no bus line that goes directly from the airport to (and down) The Strip. From the airport, you can take the line 109 north to The Sahara or 109 (same line) south to the South Strip Transit Center, where you can catch The Deuce to all points on The Strip.

---
We love to hear from you, and value your feedback! Here's how to participate:
Drop us an email at allvegastv@aol.com – We read them all!
Call our recorded comment line at 702-507-0055. We listen to every call.
---
More Las Vegas News – Concerts – Events
---
Coming Hot Holidays
– The following dates are huge times to be in Las Vegas, and rooms are in high demand. Booking in advance is the best way to save. Visit our friends at
Las Vegas Hotel Deals
and spend one of the following hot dates having fun in Las Vegas:
Jewish New Year September 19
Halloween October 31
Veteran's Day November 11
Thanksgiving Day, U.S November 26-29 (4 day weekend)
Hanukkah Dec. 2 – Dec. 9
Christmas December 25
New Year's Eve-Day December 31 – January 2 (3 day weekend)
Martin Luther King, Jr., Day, U.S (Observed) January 18-20 (3 day weekend)
Super Bowl Sunday February 7
Lincoln's Birthday, U.S February 12
President's Day, U.S (Observed) February 13-15 (3 day weekend)
Chinese/Lunar New Year February 14
Valentine's Day February 14
Mardi Gras February 16
Washington's Birthday, U.S February 22
St. Patrick's Day March 17
Easter Sunday April 4
Cinco de Mayo May 5
Mother's Day May 9
Memorial Day, U.S May 29-31 (3 day weekend)
Father's Day June 20
Independence Day July 4
Civic Holiday, Canada July 31-August 2 (3 day weekend)
Labor Day, U.S September 4-6 (3 day weekend)
Labour Day, Canada September 4-6 (3 day weekend)
Link To Us! – Have a home page, web page, or blog? Link to us, and give yourself and your friends a quick link to find us from your site. Simply link to http://www.accessvegas.com and name the link Access Vegas!
RSS Feed – We now have an RSS/XML feed! Most RSS programs let you visit AccessVegas.com and automatically pull the feed. For those who want to enter it manually, the feed is:
http://www.accessvegas.com/xml/whats-hot.xml
Share the info: Click to Email this newsletter to a friend!
---
For comments or questions regarding our content
or this newsletter write us at
allvegastv@aol.com
.
New to the list? See our Newsletter Archives for back issues and subscription info. Don't hesitate to forward this newsletter to friends and associates.
All contents copyright 2009 Ted Newkirk. All Rights Reserved.
Hotel Rates Published Accurate At Time Of Publication


September 16, 2009 ISSN: 1529-2770 About Us Privacy Policy
No related links found