Serving Las Vegas Visitors and Residents Since 1999
Welcome to the Insider Vibe! This is the official newsletter of AccessVegas.Com. We talk about the Las Vegas activities you really care about.
---
AccessVegas.com Quick Info Menu:
| | |
| --- | --- |
| Las Vegas Essentials | Featured Shows |
Newkirk's Notes – comments on Las Vegas from AccessVegas.Com publisher Ted Newkirk:
Hello From Las Vegas! I for one am certainly thankful that winter seems to be over. December is the coldest month of the year (and the least fun as it gets dark so early). 104 F (our average high for July and August) doesn't phase me. Lows around freezing? That's an issue. Sunshine has been plentiful and sunsets have had a spectacular pink hue lately.
Fremont Street "North" – Zappos.com head honcho Tony Hsieh (pronounced Shay) is on a single-handed mission to completely finish reviving downtown Las Vegas. Granted, the momentum was already there with the revitalization of East Fremont Street (aka Fremont East), a new performing arts center, new Golden Nugget tower, and complete overhauls of the El Cortez, Gold Spike, and Plaza.
Buried in a recent story about how he'd like to buy the 51's (our AAA minor league baseball team) was an interesting note about improving the infrastructure of the current stadium which sits just 7 blocks north of Fremont Street (about the same distance as Plaza to El Cortez). This could encourage people to walk from downtown to the stadium (actually walking on Las Vegas Blvd. North) just as people now walk the Fremont East area.
This area is already called the Culture Corridor as it is home to the Las Vegas Library , the Las Vegas Natural History Museum , the Las Vegas Shakespeare Company , Lied Discovery ChildrenÆs Museum , The Neon Museum , the Old Las Vegas Mormon Fort and State Historic Park. Of course, it is also home to some boarded up buildings and a few empty lots. I'm not suggesting that this is all going to happen overnight. It was upwards of a decade ago that you heard me predicting the renaissance that we've now seen downtown.
He'd also really be in a position to boost baseball attendance among younger people, making attending a game a "happening" thing to do. How? Simple: Give any unsold tickets to the 1000+ employees which will be working downtown when Zappos finishing moving their headquarters.
Mark my words: I believe some of the greatest increase in housing values in the next few years will be in the general downtown area (within 2 miles of the downtown core). These houses built in the 50's are often going for under $60k, making them super-affordable to the young Zappos employees and others who are now loving downtown and will crave living close to both work and all of the cool new hangouts.
Five Best – Lots of "Best Of 2011" coming out lately. This week, we're sharing a list courtesy of David and Alicia Ivy from the show Pub Crawl:
Best Nachos

(Tie) – Volcano Nachos at Margaritaville (Flamingo Hotel) and Irish Nachos at McMullan's Irish Pub (4650 W Tropicana Ave)

Best Casino Bar

– Vesper (Cosmopolitan Hotel)

Best Restaurant Bar

– Bootlegger (7700 Las Vegas Blvd South)

Best Place To Spend 5 Hours

– Nine Fine Irishmen (New York, New York Hotel)

Best Pizza

– Due Forni Pizza and Wine (3555 S Town Center Dr)

Best Dive Bar

– Cheers (UNLV at Harmon)
Midnight Hockey – A couple times per year, the Las Vegas Wranglers (our local minor league hockey team) plays at midnight. The most recent outing, they drew over 4500 people! They are doing it again on the night of Feb. 19 (tickets). If you're a hockey fan and want a unique experience, you might want to check it out. Las Vegas is a great place to live if you are a night owl or super-early riser. With all the overlapping shifts at the hotels, casinos, and nightclubs, there's usually something interesting happening somewhere!
Coming Events Listings – We've created a new site just for listing specific events at events.accessvegas.com. We'll always be adding to it and linking the events in each newsletter:
Better Treatment For International Visitors – This June, international flight arrivals will move to McCarran's Terminal 3, leaving the terrible,e dated, cramped Terminal 2 behind. It has been ironic that those who fly the furthest always had the worst entry to our fair city. Terminal 3 will feature seven gates for international arrivals, a large and modern customs area, and some fine dining for those with time to kill. (No one really wants to eat fast food before a 12 hour flight).
Enjoy This Issue!

Associate Editor: Amy Rayner-Cooley
News Researcher/Editor: Rick Ziegler
---
| | |
| --- | --- |
| Skip the airport taxi hassles and arrive at your hotel in style: Check out driver and limo service availability now! | |
---
Take A Piece Of Peepshow Home With The New Holly Madison Meet and Greet Package – PEEPSHOW, Las VegasÆ highly-stylized striptease spectacular, is offering guests an exclusive Holly Madison souvenir with the new meet & greet upgrade. Priced at $100 per person, the ticket upgrade is available as an add-on to a ticket purchase in any price level and takes place following single show nights and after the late show on two-show nights.
George Wallace Honors Active Military Through Free Show Tickets – George Wallace, headliner in the ôI Be ThinkinÆö show at the Flamingo welcomes all active United States military members with a valid military ID to come see his show for free throughout 2012. Military members will each receive one free ticket to see ôThe new Mr. Vegasö in return for the support and dedication they have given the country.
KISS By Monster Mini Golf to Open March 15, 2012 – 'These Boots Are Made For Rockin!' Featuring The Beautiful Dancers from MGM GrandÆs Crazy Horse Paris – KISS by Monster Mini Golf has announced the official opening date March 15, 2012 in Las Vegas. The venueÆs grand opening corresponds with the anniversary of the original KISS Destroyer Album, which was released on March 15, 1976. In honor of the official opening announcement for KISS By Monster Mini Golf, the MGM GrandÆs Crazy Horse Paris dancers seductively pose in the authentic Destroyer KISS boots that are touring Las Vegas.
Jimmy ZÆs 'Star Search Celebrity Karaoke' Hits Cabo Wabo Cantina – Cue the spotlight and classic hits as Cabo Wabo Cantina inside Miracle Mile Shops at Planet Hollywood Resort and Casino plays host to Jimmy ZÆs ôStar Search Celebrity Karaokeö every Sunday, Tuesday and Wednesday from 9 p.m. to midnight. Locals and tourists alike are encouraged to come in and release their inner rock-star by singing along to timeless covers, forgotten gems and everything in between.
Public House To Bring Contemporary Tavern To The Grand Canal Shoppes At The Venetian – With a vast beer selection and generous portions, the new Public House, located on Restaurant Row in The Venetian, a The Grand Canal Shoppes at The Venetian lease, has all of the makings of a traditional tavern. But what makes this contemporary adaptation stand out is the exceptional fare by corporate executive chef, Anthony Meidenbauer, hard-to-find cask beer selections, NevadaÆs first certified beer cicerone and, a comfortable, hip atmosphere reminiscent of a Prohibition-era speakeasy that celebrates the classic tavern through the lens of modern design.
Spread The Love This ValentineÆs Day At Rice and Company – LuxorÆs Asian Bistro Sparks Romance with 'Naughty and Spice' Roll – Love is in the air at Rice & Company this ValentineÆs Day as Executive Chef Danny Chen introduces the new mouthwatering sushi creation ôNaughty & Spiceö now being served at the celebrated contemporary Asian Bistro at Luxor Hotel and Casino. Hearts will melt for this themed specialty roll which is stuffed with crunchy shrimp tempura, spicy tuna and juicy mango then topped with salmon and avocado. A true sweet for the sweetheart, sliced strawberries and a spicy strawberry sauce envelop ChenÆs decadent invention creating a tantalizing mixture of sugar and spice. A special treat for all lovers, this tempting roll is priced at $16.
Comme Ca To Offer Romantic Dining Experience With Special Prix Fixe Menu On Valentine's Day – Comme Ãa, brought to The Cosmopolitan of Las Vegas by celebrity chef David Myers, will feature an exquisite ValentineÆs Day prix fixe dinner in celebration of the most romantic night of the year on Tuesday, February 14. The acclaimed brasserie will be the ideal destination for couples to celebrate their love as they share an intimate meal while enjoying the breathtaking views from Comme Ãa, with the Eiffel Tower and the lights of the Las Vegas Strip as its backdrop.
Hearty American Comfort Food Classics Get Struck By CupidÆs Arrow For ValentineÆs Day At PBR Rock Bar And Grill – Forget the fancy, schmancy dinners, over-priced flowers and cheesy, heart-shaped candy boxes and celebrate ValentineÆs Day with your sweetheart PBR-style. PBR Rock Bar & Grill will offer the ultimate date night for couples who want to commemorate the holiday in a rockinÆ way with hearty American comfort food, drink specials and bull riding on Tuesday, Feb. 14. Lovebirds can start their night with romantic, two-for-one bull rides on the daunting mechanical bull and make a toast to their love with two-for-one glasses of Champagne.
The Barrymore To Offer Romantic ValentineÆs Day Experience With Three Course Prix Fixe Menu – This ValentineÆs Day, The Barrymore inside The Royal Resort will provide guests with an unforgettably romantic evening. In celebration of the most loving day of the year, the acclaimed new restaurant will offer a sweetheart inspired prix fixe dinner sure to please all lovebirds.
Rhumbar To Host Playoff Tailgate Parties On The Patio With Food And Drink Specials – Big Game Sunday is not for the weak-hearted. Hours of training go into the big day for both players and fans. RHUMBAR inside The Mirage will help football fanatics train for their Big Game tailgate throughout the month of January with weekly playoff tailgate parties on the patio.
RHUMBAR Offers Tailgate Package For The Biggest Game Of The Year – Enjoy the Big Game at RHUMBARÆs Patio Tailgate Party – It doesnÆt get much better than bundling up, drinking beer, eating food off the grill and watching football, and guests at RHUMBAR inside The Mirage will be doing just that this big tailgate Sunday. Fans will throw on their favorite football attire to celebrate the biggest game of the year on RHUMBARÆs patio on Sunday, Feb. 5.
Mesa Grill Presented with Award for Top Donor During 2011 Restaurant Week – Bobby FlayÆs restaurant at Caesars Palace recognized for great community service – On Thursday, Dec. 15, Mesa Grill at Caesars Palace was awarded the top Gold Plate donor for the fifth annual Las Vegas Restaurant Week. For a two week period that started Aug. 29, locals and tourists had the opportunity to dine at some of Caesars EntertainmentÆs most popular restaurants while also helping to end hunger in Southern Nevada.
Golden Nugget Enchants Guests with Second Annual Masquerade Ball – Golden Nugget Las Vegas is creating the perfect blend of fantasy and mystery with their second annual Mardi Gras themed Masquerade Ball held in Gold Diggers, Saturday, Feb. 18 beginning at 8 p.m.
Rich Flavors and Extraordinary Cuisine Showcased in ARIAÆS February Signature Tasting Menus – ARIA Resort & Casino presents exciting new February Signature Tasting menus at three of its specialty restaurants. The spectacular culinary offerings, made with rich, seasonal produce and exceptional seafood and steak, highlight masterfully created dishes by the talented chefs at ARIA.
---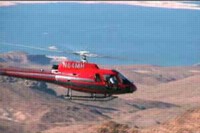 Indian Territory Grand Canyon Tour û Landing tour with champagne, beverages and a light snack! This exciting tour begins by flying over the beautiful Lake Las Vegas, Lake Mead, the world famous Hoover dam and Fortification Hill, an extinct volcano. View the breathtaking scenery and wildlife of the southwest along the way.
---
Members Mania – We Love Our Readers!
No Members Mania this week. I know, I know… it is a favorite part of every newsletter and I really enjoy the interaction. We had some major prep work for our pending expansion (Reno, Laughlin, Biloxi, New Orleans, Atlantic City and a dedicated nightlife site with the bar and lounge info you've all been requesting forever).
Thanks for your understanding. We're a small outfit doing our best!

We love to hear from you, and value your feedback! Here's how to participate:
Want to comment on a current reader post? Use the comment box on that particular web page. Many of the stories we post also have comment boxes at the end of the story. Make your voice heard!
Drop us an email at AccessVegas@AccessVegas.com – We read them all!
Call our recorded comment line at 702-507-0055. We listen to every call.
---
More Las Vegas News – Shows – Events