Serving Las Vegas Visitors and Residents Since 1999
Welcome to the Insider Vibe! This is the official newsletter of AccessVegas.Com. We talk about the Las Vegas activities you really care about.
---
AccessVegas.com Quick Info Menu:
| | |
| --- | --- |
| Las Vegas Essentials | Featured Shows |
Newkirk's Notes – comments on Las Vegas from AccessVegas.Com publisher Ted Newkirk:
Hello From Las Vegas! – And a very Happy New Year as we welcome in 2012. 2011 was a turnaround year for Las Vegas tourism. We got The Plaza back, the new Tropicana, and Cosmo completed their first full year. We did lose The Sahara but their owner is swearing up and down that they are getting ready to remodel it.
We fell just short of the all-time visitor volume record of 39.2 million (hitting an even 39 million). We'll have no problem busting through that this coming year barring anything completely crazy happening.
New Years Eve saw 314,000 people flock to town. Room occupancy hit 98% despite the fact that obnoxiously high rates were the norm. The recovering economy and New Years Eve falling on a Saturday night sure didn't hurt. Neither did the stretch of warm weather we've been happening. Temps at midnight were in the low 40's with no wind but if you're in the middle of the crowds, it feels much warmer. This past week saw unusually warm temps near the 70's.
Blink And You'll Miss It – Regular readers know that I mock the New York City celebration every year (when compared to ours). I was actually at home under the weather this year (I'll live… Las Vegas happens 365 days per years) which provided me the opportunity to view the New York City ball drop. Almost. At 9 PM our time, I was switching back and forth between Fox News (ball drop), CNN (ball drop), and ESPN (which was hosting a daredevil jump by a couple of Evel Knievel wannabes). I flipped over to ESPN just for a few seconds to watch the wind-up to the jump and literally missed the ball drop.
So let me get this straight: People come from all over the world to Times Square many, many hours early so they can be put in pens (like cattle) to view a 60 second ball drop. Are you kidding me?!? You wanna talk about a cure for insomnia…
By the way, New York claims that over a million people attend the ball drop. Guess what: Reports I read note that only 17 blocks around Times Square are shut down for the event. Which makes that million number a blatant lie. You simply can't fit a million people into 17 closed off blocks.
Side Note: Every year I hear from a few unhappy New Yorkers about all of this. Hey, if you want to explain he logistics of getting a million people into 17 blocks worth of street space, I'm all ears. I know what the 250,000 on The Strip look like and they pretty much fill up 3 miles of boulevard.
I digress…
Fortunately, at 10 PM our time, both KLAS and KSNV kicked in to their extensive local coverage. If you read my blog post (last issue) about New Years Eve tips or followed us on Twitter that night, you knew that KLAS actually streamed the entire coverage and both stations put on a network quality show.
I'm in utter shock why the LVCVA (Visitors Authority) here doesn't partner with one of them and a cable network and broadcast our celebration to the nation. Sure, the time difference would be a factor (we're three hours behind the East Coast, two hours behind Central Time), but you'd still have a fair amount of people curious enough to watch in many parts of the country.
Don't take my word for it. Check out the entire 9 minute video at New YearÆs Fireworks Over Las Vegas Strip û Complete Video
Lion King Record – Looks like many of you took our advice to see The Lion King before it closed here in Las Vegas. The show grossed $1,369,460 in the final week at Mandalay Bay, a theatre record. (It didn't hurt that Las Vegas is getting more busy than ever and the week between Christmas and New Years is a heavy family week here). We want to thank all of you who went to see The Lion King during their run. They were a long-time sponsor and when you support the sponsors we list in this newsletter, you help us keep our lights on and Nevadan's employed! Speaking of…
Membership Update – We've received numerous questions from readers wondering when we are going to our membership model ($23.95 per year). Probably in another 6 weeks or so. We want to make sure it works correctly and has no glitches or problems. Something we've decided to do is offering a money-back guarantee. At the end of your first year, if you don't think the information we provide (plus some of the expanded Las Vegas savings info and features we'll be able to start providing members with the new revenue) was worth it, we'll issue a full refund.
Tale Of Two Cities – We'll hear from a reader who said they visited and Las Vegas was somewhat dead, then hear from one who visited a week later and marveled at how busy it was. Here's what most people forget: Las Vegas is a very different place depending on time of year, day of the week, and even time of day!
If you usually visit on the weekdays, the weekend Las Vegas will be a bit foreign to you (more crowds, harder partying). If you are a daytime person who is in bed by midnight here, you'd be amazed at how vastly different things are a 1 PM as opposed to 1 AM. Fremont Street can be especially varied as daytimes feature an older crowd who are there to gamble. But once the sun goes down and the free entertainment starts, the party crowd takes over. Especially the nice weather months (March – October).
Why The Hilton Name Change – Both the Atlantic City and Las Vegas Hilton hotels have had to cease using the Hilton name. Evidently, their franchise agreements were not renewed by the Hilton Corporation for reasons that weren't disclosed. An article in the November issue of Travel and Leisure magazine seemed to point out the reason why: Hilton is working to reinvent the brand with hundreds of new hotels (many of a more boutique nature) and shedding the stodgy image that a property like the Las Vegas Hilton carries.
Don't Text In Your Car Here – Nevada has joined the list of states not allowing texting while driving. If you get ticketed, you're out $50 (plus I assume court costs which can run into the hundreds). Hands-free devices are allowed. I don't even touch my phone when driving in the resort corridor. It takes enough work to watch for other drivers who are sight-seeing and pedestrians who don't understand "Don't Walk" signs (like they have to hurry to the next hotel before it closes or something).
No Skyline Change For Now – The condemned (and never opened) Harmon tower — next to Cosmopolitan — won't be coming down in the near future. The demolition hearing isn't until March. It will take all that time to get the finger-pointing taken care of, have a judge decide who is at fault, and decide if it really isn't fixable.
Super Bowl – Right around this time of year, we start to get the "What is happening for Super Bowl?" questions. Information on various events has already started coming in and we'll list it starting next week. However, don't hold your breath on info for the hotel parties. For some crazy reason, they get us that info about three days before kickoff which leaves us no time to include it here (although we will get it on Twitter this year). Don't forget, you can catch the breaking news and deals that don't make deadline here by joining the nearly 13,000 people that follow us at http://twitter.com/AccessVegas
Welcome Absinthe – We'd like to welcome a new sponsor to AccessVegas.com and this newsletter: Absinthe! I honestly can't remember a show that has opened here to as much acclaim and buzz. The show is simply out-of-control and performed just feet away from the audience. Imagine a Cirque show run by a wealthy, smarmy, profane sideshow barker (The Gazillionaire) and then let your imagination run wild. This show is on the profane side at times, so avoid if you have sensitive ears.
Right now, they are offering $20 off if you book at this special link: Absinthe Las Vegas $20 Off Tickets
Enjoy This Issue!

Associate Editor: Amy Rayner-Cooley
News Researcher/Editor: Rick Ziegler
---
| | |
| --- | --- |
| Skip the airport taxi hassles and arrive at your hotel in style: Check out driver and limo service availability now! | |
---
Bellagio Completes $70 Million Room Remodel – AAA Five Diamond Resort Enhances Experience With More Than 2,500 Redesigned Deluxe Guest Rooms – Bellagio (click link to book) has completed the remodel of all 2,568 rooms in its main tower offering guests a fresh, elegant collection of newly redesigned deluxe accommodations. Each of the three distinct color palettes now available at Bellagio further enhances the AAA Five Diamond guest experience at one of the worldÆs most iconic resorts.
35 Steaks + Martinis Honors the Birthday of Music Legend, Elvis Presley at Hard Rock Hotel and Casino, Jan. 8-14 With Special Free Desert – Home to some of the worldÆs most priceless music memorabilia and rock and roll memories, Hard Rock Hotel & Casino Las Vegas honors the King himself, Elvis Presley, who would have celebrated his 77th birthday on January 8, 2012. Hard Rock Hotel & Casino celebrates Elvis with unique taste, sight and sound offerings available at 35 Steaks + Martinis at 5 p.m. nightly Sunday, Jan. 8 through Saturday, Jan. 14. Photo Credit: Erik Kabik/Hard Rock Hotel & Casino
Learn The Art Of Seduction This ValentineÆs Day At Night School 4 Girls – Ladies looking to heat up their love lives this ValentineÆs Day can learn the art of seduction from real Las Vegas showgirls at Excalibur Hotel & CasinoÆs interactive class Night School 4 Girls. With signature burlesque and pole dance moves like the ôhair flip,ö ôMarilyn,ö ôbooty roll upö and ôcowgirl,ö ladies will learn the skills it takes to ensure that all of the luck in Vegas isnÆt only found on the casino floor. In addition to learning new, sexy moves, students will be taught the basics of partying Las Vegas style from the ultimate party girl Laura Croft.
PBR Rock Bar and Grill To Offer Hat Bender Cocktail Special In Honor Of National Hat Day – PBR Rock Bar & Grill at Miracle Mile Shops inside Planet Hollywood Resort & Casino will offer a canÆt miss, one-day deal in honor of National Hat Day on Sunday, Jan. 15. Revelers will be tipping their hats as the popular eatery will offer its Hat Bender signature cocktail for a special price of $10 from 3 to 6 p.m. Originally priced at $12, the Hat Bender is a refreshingly sweet mix of Smirnoff Citrus Vodka shaken with watermelon juice and lemonade. The Hat Bender special joins of slew of other great drink specials part PBR Rock BarÆs daily happy hour including $5 Jack DanielÆs Tennessee Whiskey drinks and Jager Bombs; 2-for-1 well drinks and $3 domestic draft beers.
Fantasy Kicks Off 2012 With Soolin As January 'Showgirl Of The Month' – Steaming up the New Year is Soolin, FANTASYÆs January ôShowgirl of the Month.ö The sexy, adult revue at Luxor Hotel and Casino recognizes one of its stars each month in conjunction with its 2012 ôUltimate FANTASYö calendar. When Soolin is not on stage entertaining sold-out audiences, the Northern California beauty loves to keep her life low key. She likes to relax at home and is a dog lover who enjoys taking her Pomeranian- Chihuahua mix, Chip, to the dog park.
Joey Fatone Returns To Host "The Price Is Right Live" Stage Show At Bally's Las Vegas Jan. 11 – April 8 – ôThe Price is Right Liveö Stage Show at BallyÆs Las Vegas (click to book) welcomes back special celebrity host, Joey Fatone, for an exclusive engagement Jan. 11 û April 8. The show, from FremantleMedia, producers of ôAmerican Idolö and ôThe Price Is Rightö TV shows, features such fan-favorite games as ôPlinko,ö ôCliff Hanger,ö ôThe Big Wheelö and, of course, ôShowcase Showdown.ö Fatone will enlist audience members to play for a chance to win thousands of dollars in cash and prizes.
RHUMBAR Offers Cigar And Cocktail Pairing In Time For CES And AVN – Signature Cocktail and Mirage Toro Cigar Pairing Available in January – RHUMBAR, the stylish cocktail lounge at The Mirage, is making an offer convention goers canÆt refuse. Throughout the month of January, cocktail lovers and cigar aficionados will enjoy one of RHUMBARÆs signature cocktails paired with a premium Mirage Toro cigar for only $20.
The Venetian And The Palazzo Celebrate The Year Of The Dragon In Grand Style – DÚcor, food & beverage offerings and customary dragon dance to celebrate Chinese New Year – In honor of the most celebrated sign of the Chinese Zodiac, The Venetian and The Palazzo are commemorating the prosperous holiday in an over-the-top fashion. Beginning with a ceremonial dragon dance at 1 p.m. on Jan. 23, the Chinese New Year celebrations include lavish feng shui-inspired dÚcor, auspicious dish offerings and festive cocktails.
---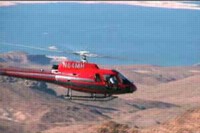 Wind Dancer Sunset Landing Tour û Landing tour with Hors d'oeuvres on the Canyon Floor. Birds eye view of Lake Mead and Hoover Dam. Get a close look at the extinct volcano Fortification Hill. Keep an eye out for wildlife along the way. Descend deep into the Grand Canyon and land on the Hualapai Indian territory on the canyon floor for a champagne toast, beverages and hors d' oeuvres in the heart of this spectacular wonder of the world.
---
Members Mania – We Love Our Readers!
---
Hi, we have been going to Las Vegas for over 35 years.
This year, we wanted to go to Las Vegas from Jan 15 to Jan 22, 2012. We were looking at going to see Celine Dion.
We booked the flight, then the Vdara. We later learned the Vdara wanted to charge a resort fee. We are not aware of ever paying any resort fees previously and in many situations we were provided with many extra benefits and sometimes free rooms.
The travel Agent called the Vdara to see if they would waive the resort fee as my wife and I do not make use of any of the facilities and never have with any of the hotels we have stayed in Las Vegas.
They would not waive the fees. Therefore, I canceled the trip and am booking Hawaii. I will not pay for something I do not use or do not believe is fair.
Just thought I would let you know as I have been reading your material for many years and you have helped me out in the past.
Regards,
Norm
Ted Responds:
The following properties do not charge resort fees at last check:
Bally's, Bills, Caesars, Cosmo, Harrah's, Flaminigo, Manderin, Paris, IP, Planet Hollywood, and most major downtown hotels.
This isn't a Vegas issue. Quite a few (upwards of 30, too many to list) Hawaii resorts also charge resort fees. Some to the tune of $25-30 per night. Hopefully, you'll end up at one that does not, but you might want to check.
I'm no fan of resort fees, but they are becoming par-for-the-course. Your best way to fight back is to only patronize properties which don't impose them. As you are passionate about this issue, you may also wish to contact your Senator or House Member and ask them to look into whether these fees are misleading or not.
PS Hey, you read our newsletter. I'm sure you know more about Vegas than your travel agent does. Consider booking at AccessVegas.com instead. We have the best places and rock bottom rates in conjunction with our hotel partners!
——————–
Follow Up: Norm just emailed me to let me know they were changing their plans and will indeed be vacationing in Las Vegas!

---
Regarding the possibility of putting strip clubs in casinos, you said "Let's keep the strip clubs over in the industrial area behind the hotels where they belong."
Here's my idea; Let's put the ultra clubs over in the industrial area behind the hotels where they belong!!!
I (and a lot of other Vegas visitors I know) are sick of the way the casinos are focusing on the drunken, obnoxious, rude, rowdy, 20 something douche bags who take over the casinos either at night, or by day at the pools. Don't the casinos want us gamblers anymore???
No comps, no drink service, no decent payouts, no respect!!! Vegas was built by us but we have been forgotten by the corporations who now run their little casino monopolies.
I would much rather have a strip club which only attracts men who will come and go without much notice, than an ultra club that is completely the opposite!
Thanks for letting me rant!!! love your newsletter!
Candace Winters
(Vegas visitor 4 – 6 times a year since 1994)
Ted Responds:
No question that this issue has been coming to a head. When Steve Wynn spent nearly $70 million to build the Encore Beach Club, the complaints about "douchebags" and Jersey Shore (the reality show) types overrunning the property has become a serious issue among those who are there for the upscale gambling experience. One wonders if it played (even a little bit) into the decision to close the five star, five diamond Alex French restaurant at Wynn. The clubbers spend all day at the pool, nap in the evening, spend all night in the clubs, then nap in the morning. They aren't sitting down to a 2 hour, $200 meal.
The clubbers and pool party goers are extremely lucrative. They pay steep admission fees, drink lots of $14ádrinks (with 30 cents worth of booze in it), and pay many hundreds/thousands of dollars for "bottle service" (where a $30 retail bottle of liquor is purchased for $400 and way up to insure that the guests get a private table). However, is it so lucrative that the properties don't mind scaring off good gamblers? That seems to still be in question.
Cosmopolitan is proving an interesting study. They opened wanting to attract (in their words) the "curious class". And to a point they have. Guests love their mixology bars, restaurants, and the club Marquee is a huge hit. The problem? This "curious class" isn't at all curious about gambling! Which is having a significant impact on their bottom line. So much so, that they just hired an experienced Las Vegas hotel executive away from another property to help turn that situation around.
At the end of the day, you have to vote with your feet and play elsewhere. Which I know can be a very difficult concept if you are a comped gambler somewhere. They know you. They send you all those great offers. Other casinos may not.
My advice for people in those shoes? On your next trip, do half of your gambling at your usual place and do half of it at a "douche free" property that you enjoy (obviously using a players card so your play is tracked). Your normal property is unlikely to decrease your offers based on less play for just one trip, and you may be surprised at the offers you start to get from the new property you tried out.

---
We love to hear from you, and value your feedback! Here's how to participate:
---
More Las Vegas News – Shows – Events
---
Link To Us! – Have a home page, web page, or blog? Link to us, and give yourself and your friends a quick link to find us from your site. Simply link to http://www.accessvegas.com and name the link Access Vegas!