Our Readership
Proudly Serving:
62,500
Vegas-Loving Subscribers!
Attention Las Vegas Tourism Marketing and PR Professionals:
Please contact us at AccessVegas@AccessVegas.com regarding guaranteed inclusion of your releases in future issues.
JERSEY BOYS Giveaway
No purchase necessary, must be 21 to enter. HINT: Upon entry, you'll be given your very own "lucky link" so that you can share the contest with friends (plus use the social media buttons to share it on social). For every friend of yours that enters, you'll win 3 ADDITIONAL entries for yourself. No limit on your bonus entries, so make sure the share the contest everywhere possible using your "lucky link" the contest assigns you! (Check your confirmation email as well).
Las Vegas Attractions
Newkirk's Notes And Members Mania
Newkirk's Notes and Members Mania is now part of our AccessVegas.com Premium Insiders Advantage, where we guarantee to answer premium subscribers questions professionally and share the help with fellow premium subscribers.
In just the past few weeks, Insiders Advantage members have learned how to "fool" the comp computers into thinking that you are a more valuable player than you are, got the low-down on all the coming holidays regarding how busy they are, whether to come or not, and what to do to maximize The Strip experience on New Years Eve, and learned a super-valuable tip that will virtually assure quick recovery from anything left in a cab here. That and much more!
This and many other benefits are available to our Insiders Advantage subscribers. Please click here to view all benefits, including access to our exclusive "no coupon needed" Vegas Super Secret Specials Spreadsheet, which we guarantee will save you the cost of the membership.

Ted Newkirk, Publisher
Associate Editor / News Researcher: Rick Ziegler
Concerts, Headliners, Special Events: Puneet Adobe
Best Of Hotels 3rd And 4th Place
Well it was a close race, but looks like Mirage beat out Paris for the 3rd Place spot by only a few votes. Here's a recap of our winners...
2015 Hotel Champs:
1st Place: Bellagio
2nd Place: Venetian
3rd Place: Mirage
4th Place: Paris
All Caesars Vegas Properties Up To 25% Off!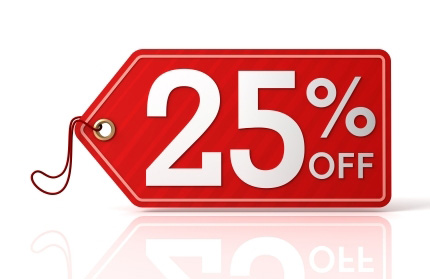 This Week's Top Tours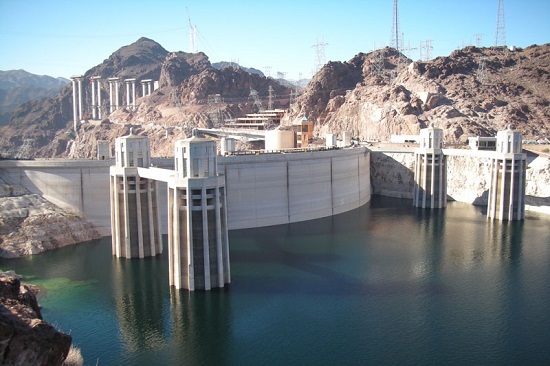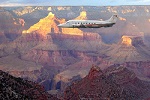 Ultimate Grand Canyon South Rim tour filled with extensive views, lunch at a historic lodge, and more!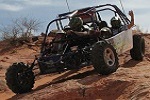 Ever want to race a dune buggy through the Nevada desert terrain? Now's your chance!

Stunning Valley Of Fire buggy tour: See the sights guides, then explore on your own! (Friends will be jealous)
Featured Tour Video From Las Vegas

If this looks like fun, you need to add this adventure to your Las Vegas itinerary! Just north of Las Vegas, the stunning Valley Of Fire sits ready to enjoy. Starting around $220 per person (about what you'd lose gambling and spend on shopping, beer, and lunch for the day anyway), you and up to 6 friends will be picked up at your hotel, taken to the Valley Of Fire, get 3.5 hours of dune buggy time over this awesome desert terrain, and lunch and bottled water are included. Then, transport back to your hotel where you can shower up for your night on the town.
For more details, click over to our Valley Of Fire Buggy Tour
ALL tours listed on our AccessVegas.com tour page (link above) have been hand-selected. We only work with the top, most professional companies and operators who vow to give our readers a great experience! We can not recommend nor vouch for tours not listed on here in the newsletter or on our tour page. Questions? Our tour page lists phone contacts where tour experts are available for live help!
Shows, Concerts, And Headliners
Mariah Carey Announces Headlining Residency At The Colosseum At Caesars Palace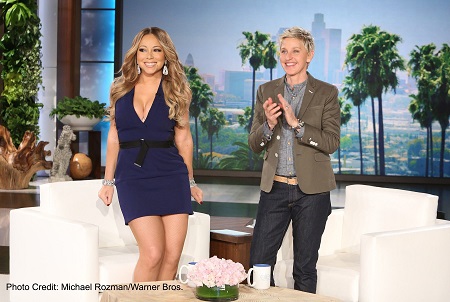 Mariah Carey, the legendary chanteuse and finest-selling female artist ever with more than 200 million records offered, is visiting Vegas having a headlining residency in the Colosseum at Caesars Palace. The very first time ever, she'll perform all 18 of her timeless and beloved Number 1 Hits together in a single concert. Designed solely for that Colosseum, the development may also feature fan-favorite album cuts, never-before-carried out choices and much more musical surprises.

Mariah Carey Las Vegas
Don't Miss These Additional Stories:
Las Vegas Tours And Attractions
015 Dates For "Art & Wine: An Ideal Pairing" At Bellagio Gallery Of Fine Art


Bellagio Gallery of Fine Art (BGFA) combines the very best of both mobile phone industry's with "Art & Wine: An Ideal Pairing" around the second Wednesday of every month. The big event pairs wines from Bellagio's cellar with artwork featured within the gallery's new exhibition "FabergÚ Revealed." Highlighting this program may be the interactive conversation about wine and art, mixing the help of Jason Cruz, Bellagio's director of wine and Master Sommelier, using the understanding of Tarissa Tiberti, BGFA executive director.
Full Story/Details/Info
Don't Miss These Additional Stories:
Jersey Boys Tickets - Click Here!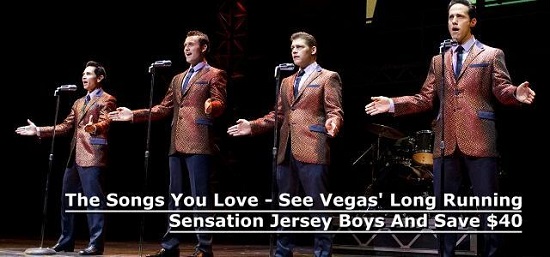 Jersey Boys Tickets - Click Here - $40 Off!
Las Vegas Sports And Sports Betting
Recently Reopened Reflection Bay Golf Course A Pleasure To Play

By JOHN ASAY. It was 2009. Maybe the third hole at the Arroyo. Buddy mentioned it to me. The Falls Golf Course out in Lake Las Vegas was closing. I was surprised because we just had our wedding reception in The Village at Lake Las Vegas, and all appeared well. Then more shocking news shortly thereafter: Reflection Bay Golf Club, 75 Montelago Blvd., was closing, too. Reflection Bay was the course my high school buddies and I had chosen to play during our annual reunion earlier in the year.
Don't Miss These Additional Stories:
Rock Of Ages Tickets - Get Now!
Las Vegas Real Estate
Liberace Mansion Restored To Old Glamour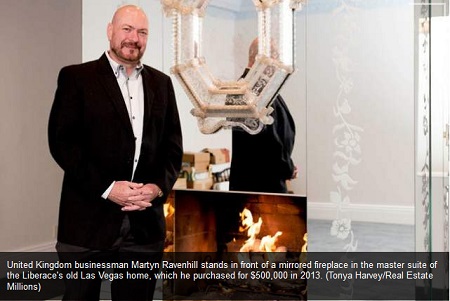 By HOLLY IVY DEVORE. Last year at this time, the longtime Liberace fan was excited about his August 2013 purchase of The ShowmanÆs former 14,939-square-foot home out of foreclosure for $500,000. He was preparing to take on the challenge of preserving the mansion and the acclaimed pianistÆs memory.
Don't Miss These Additional Stories:
Absinthe Tickets - Click Now!
More Las Vegas News
After Stormy Start, Do Better Days Lie Ahead For SLS Las Vegas?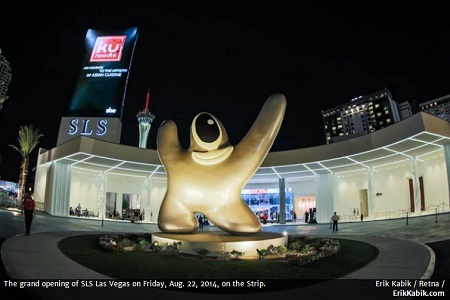 By J.D. Morris. For evidence of just how important Sam Nazarian was to the creation of SLS Las Vegas, look no further than the iconic starfish-like silver sculpture that looms large at the front entrance.
Don't Miss These Additional Stories:
Latest Concerts Added This Week!
There is no better place to see your favorite acts then in Las Vegas! You're relaxed, can enjoy a fine meal, have some cocktails without the worry of driving, and no alarm is going to jar you awake all too early the next morning.
Top Tickets For United States Events
Did you know that we not only sell premium concert and event tickets for Las Vegas, but also for the entire United States as well? If you can't make it to Vegas, treat yourself to some great seats for something near you:
What We're Watching!
Vegas Videos You'll Enjoy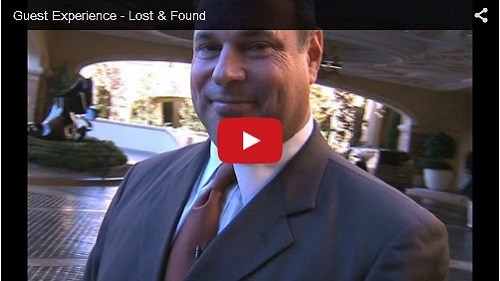 Wynn Las Vegas Guest Experience: Lost And Found - See how Wynn Las Vegas goes above and beyond to serve their guests (and why to take our advice on using your phone to capture a photo of the cab company name and cab number every time you step in a Las Vegas taxi)!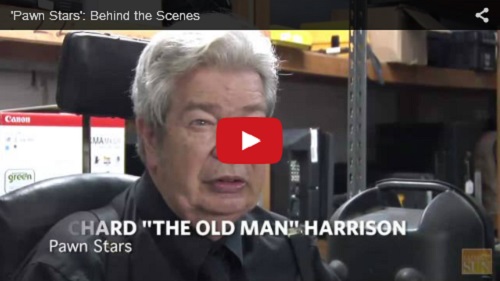 Pawn Stars: Behind The Scenes - Austin "Chumlee" Russell gives us a behind-the-scenes tour of the wacky collection in the Gold and Silver Pawn Shop, where The History Channel's hit TV show Pawn Stars takes place. While business is booming, Rick and The Old Man tell us why they're better than the competition and how they're dealing with their newfound fame.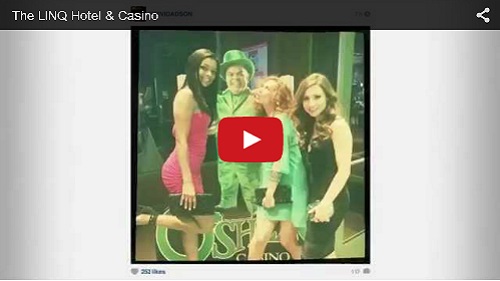 The LINQ Hotel And Casino - For those wondering how they are marketing the new and improved Imperial Palace (now LINQ), this short video shows their target audience. Look closely and you'll find something missing: The Gambling! Las Vegas is fretting the drop in amount people are gambling, but we're not selling one of our best assets. (Scratching head).
Save Big As A Premium AccessVegas.com Insider!

You're enjoying our complimentary Insider Vibe Newsletter. Did you know we offer more? More Vegas Savings? More Vegas Help? More Vegas Advantage?
Join Our Premium Insider Advantage Club!
For about the price of a cup of coffee each month, you have full access to:
Vegas Super Secret Specials Spreadsheet (list) of hundreds of "No Coupon Needed" Vegas casino food and drink specials. Want a sample? See just a few of the deals we've added in the past week: Hot New Vegas Food/Drink Specials Just Added
Our "Your Guy In Vegas" Feature - Got a Vegas question? Instead of spending too much time looking up information you might not be certain about, fire it to us! We live here, we know Las Vegas, and we'll give you a professional answer. (Some restrictions apply).
Members Mania! - We share the answers to great Vegas questions with all of our Premium Members, helping everyone who pitches in with a premium membership. Plus great visitor feedback that you can learn from.
The True Inside Scoop - AccessVegas.com CEO Ted Newkirk has been writing "Newkirk's Notes" for upwards of two decades, giving members the true inside guide to everything that is going on in Las Vegas. Valuable information from someone in the know to save you time and money!
Find Out More and Sign Up Now!
We love to hear from you, and value your feedback!
Here's how to participate:
Want to comment on a current reader post? Use the comment box on that particular web page. Many of the stories we post also have comment boxes at the end of the story. Make your voice heard!
Drop us an email at AccessVegas@AccessVegas.com - We read them all!
Call our recorded comment line at 702-507-0055. We listen to every call.
Link To Us! - Have a home page, web page, or blog? Link to us, and give yourself and your friends a quick link to find us from your site. Simply link to http://www.accessvegas.com and name the link Access Vegas!
RSS Feed - We now have an RSS/XML feed! Most RSS programs let you visit AccessVegas.com and automatically pull the feed. For those who want to enter it manually, the feed is:
http://www.accessvegas.com/xml/whats-hot.xml
Share the info: Click to Email this newsletter to a friend!
For comments or questions regarding our content or this newsletter write us at AccessVegas@AccessVegas.com
New to the list? See our Newsletter Archives for back issues and subscription info. Don't hesitate to forward this newsletter to friends and associates.
All contents copyright 2014 Ted Newkirk. All Rights Reserved.
Hotel Rates Published Accurate At Time Of Publication
August 27, 2014 ISSN: 1529-2770 About Us Privacy Policy
Physical Address: 3565 Las Vegas Blvd. South #411, Las Vegas, NV 89109