Our Readership
Proudly Serving:
60,000 +
Vegas-Loving Subscribers!
Attention Las Vegas Tourism Marketing and PR Professionals:
Please contact us at AccessVegas@AccessVegas.com regarding guaranteed inclusion of your releases in future issues.
This Week's Top Tours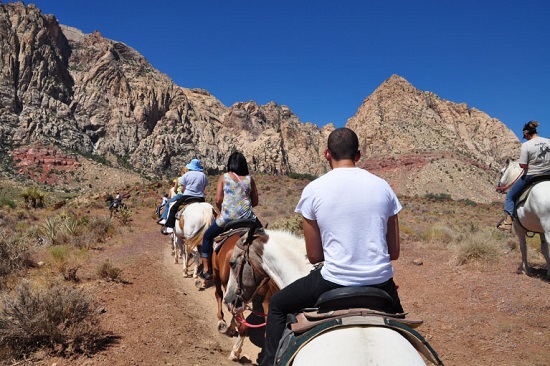 Jersey Boys Tickets – Click Here!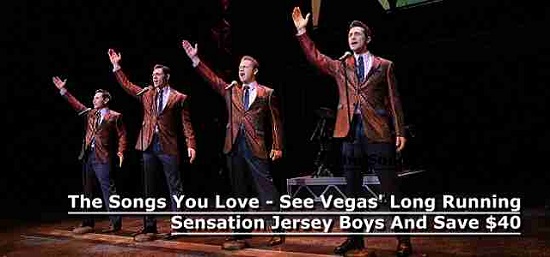 Newkirk's Notes And Members Mania
Hello From Las Vegas! – Newkirk's Notes and Members Mania is now part of our AccessVegas.com Premium Insiders Advantage, where we guarantee to answer premium subscribers questions professionally and share the help with fellow premium subscribers.
This and many other benefits are available to our Insiders Advantage subscribers. Please click here to view all benefits, including access to our exclusive "no coupon needed" Vegas Super Secret Specials Spreadsheet, which we guarantee will save you the cost of the membership.
(These are simply the latest which have been added to our list of hundreds of specials)!
Why don't you come on over and join us!

Ted Newkirk, Publisher
Editor: Rick Ziegler
Associate Editor, News Researcher, Concerts and Headliners: Amy Rayner-Cooley
Las Vegas Attractions
Absinthe Tickets – Click Now!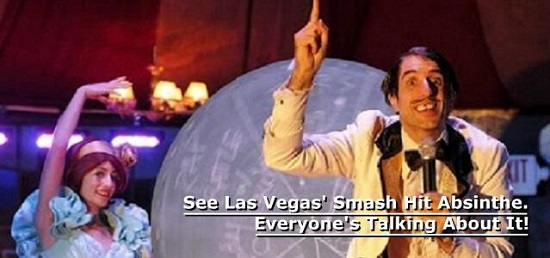 SHOW – CONCERTS – HEADLINERS
NBC News Host Chris Matthews Spotted At Jersey Boys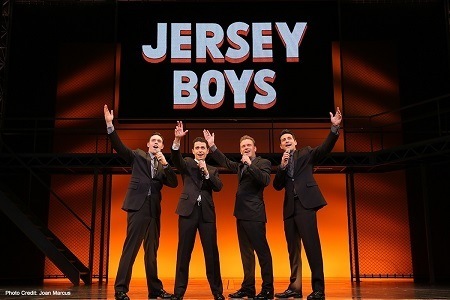 NBC News political commentator Chris Matthews was spotted attending the smash-hit musical JERSEY BOYS at Paris Las Vegas on February 19. The Hardball with Chris Matthews host, who was in town for the presidential caucuses, took to Twitter after the show to share his enjoyment of the performance, ôJust saw Jersey Boys for third – counting the movie – time here on Vegas Strip. This wonÆt stay in Vegas – I love it!"
Tommy Shaw Of Styx Spotted At ABSINTHE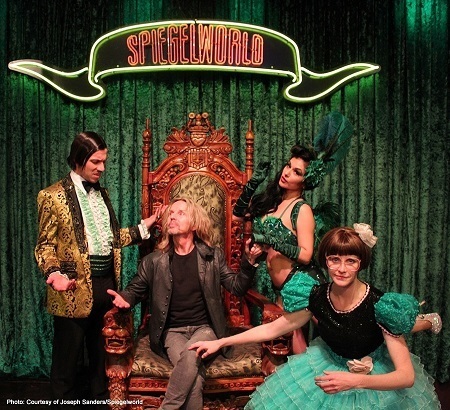 STYX singer and guitarist Tommy Shaw stopped by the hit show ABSINTHE at Caesars Palace on Sunday, February 21. Shaw was spotted taking in the productionÆs outlandish acts and hilarious antics during the 10 p.m. performance while taking a quick break from the bandÆs national tour. Following the show, Shaw met with The Gazillionaire, his raucous assistant Joy Jenkins and the ôGreen Fairyö Melody Sweets for a photo and to express his enjoyment of the performance.
Rascal Flatts Opens Las Vegas Residency With Memorabilia Case Dedication At The Hard Rock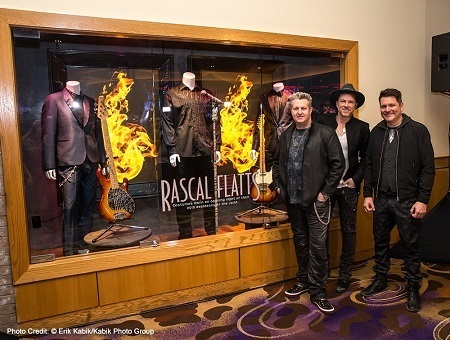 As Rascal Flatts geared up for its second residency – Rascal Flatts Rhythm & Roots – at The Joint, Hard Rock Hotel & Casino welcomed the multi-platinum selling trio back to Las Vegas with a memorabilia case dedication on Tuesday, February 16.
Celine Dion Has Begun Rehearsals For Next Set Of Shows At The Colosseum
Don't Miss These Additional Stories:
Hotels, Casinios, And Gambling
"Take Vegas Back" At Stratosphere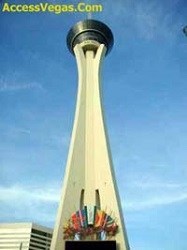 Stratosphere Casino, Hotel & Tower takes Las Vegas back by providing an abundance of fun at a great value to the everyman and everywoman. Rather than waiting in line to purchase privileges, everybody at Stratosphere can have an amazing time the moment they step in the door. With unequalled happy hours at bars and lounges throughout the property, live music without cover charge and free parking, affordable entertainment can be obtained to any or all.
Don't Miss These Additional Stories:
Las Vegas Strip Happenings
Official Trailer Released For New Bourne Film With Las Vegas Strip Chase (with photos and videos)
Don't Miss These Additional Stories:
More Las Vegas News
Elvis Presley To Have Street Named After Him
Don't Miss These Additional Stories:
Uber, Lyft, And Taxi Cabs
Hi all! As Ted said I've been battle a kidney stone for the past week, but something happened to me, Uber-wise, that made me want to share this with you.
Not only am I an Uber driver, but an active rider as well. I took an ambulance to the hospital for my pain, but I was being discharged at 6:00 am. The question the hospital always asks is, "Do you have a ride home?" Fortunately, with Uber, I always do. Without having to make calls to family or friends who may or may not be available, an Uber driver picked me up right outside the hospital entrance in under five minutes of requesting the ride. The ride home was $7.22 (plus the $1 tip I gave him). Also note, no taxi's were staged and waiting near the hospital.
Speaking of taxis, I had an interesting ride from another Uber driver who used to be a Las Vegas taxi driver. I had to probe him for the answer to the question I get all the time. Just why did he quit being a taxi driver to be an Uber driver?
Speaking driver-to-driver, he said the number 1 reason wasn't money, it was freedom. Rather than being locked into a 12-hour shift 5-6 days a week, he was able to "go offline" as we call it, to take care of personal matters. He was able to pick up his kids from school if necessary. He says he can still make as much money, but HE decides when he works, and can always make time for personal matters whenever they arise.
So let me re-emphasize what Ted said above in "Newkirk's Notes." Get yourself either the Uber or Lyft (or both) app today. Set up your account- costs nothing to get an account. I can't express the value of having it as a resource when you really need a ride.
Download Lyft App (either platform)
We at AccessVegas are not sponsored by either Uber or Lyft. This is just part of what we do to share great Las Vegas information with you.
Editor: Rick "Ziggy" Ziegler
Don't Miss These Additional Stories:
Latest Concerts Added This Week!
There is no better place to see your favorite acts then in Las Vegas! You're relaxed, can enjoy a fine meal, have some cocktails without the worry of driving, and no alarm is going to jar you awake all too early the next morning.
Top Tickets For United States Events
Did you know that we not only sell premium concert and event tickets for Las Vegas, but also for the entire United States as well? If you can't make it to Vegas, treat yourself to some great seats for something near you:
What We're Watching!
Vegas Videos You'll Enjoy
Hotel Walkthrough – The Plaza Hotel Downtown Las Vegas

– If you've been thinking about staying downtown and The Plaza is priced right, here's a room walk-through so you can check out what the remodeled rooms look like.

Las Vegas Wedding: A Poolside Ceremony At MGM Grand

– For a tropical yet intimate setting, the poolside Cabana might be just what you seek. This venue overlooks the scenic lazy river in the Grand Pool Complex and offers the right touches for the perfect Cabana ceremony.

Magician Nathan Burton

– Players Network's revealing series about Las Vegas magicians continues in this exclusive, behind-the-scenes visit with the mega-magician Nathan Burton, who survives for 7 days with 7 SHOWGIRLS in a sealed box!
Featured Tour Video From Las Vegas
You can book this amazing flight now and save $21! Neon Nights Air Tour
ALL tours listed on our AccessVegas.com tour page (link above) have been hand-selected. We only work with the top, most professional companies and operators who vow to give our readers a great experience! We can not recommend nor vouch for tours not listed on here in the newsletter or on our tour page. Questions? Our tour page lists phone contacts where tour experts are available for live help!
Save Big As A Premium AccessVegas.com Insider!
You're enjoying our complimentary Insider Vibe Newsletter. Did you know we offer more? More Vegas Savings? More Vegas Help? More Vegas Advantage?
For about the price of a cup of coffee each month, you have full access to:
Vegas Super Secret Specials Spreadsheet

(list) of hundreds of "No Coupon Needed" Vegas casino food and drink specials. Want a sample? See just a few of the deals we've added in the past week: Hot New Vegas Food/Drink Specials Just Added

Our "Your Guy In Vegas" Feature – Got a Vegas question? Instead of spending too much time looking up information you might not be certain about, fire it to us! We live here, we know Las Vegas, and we'll give you a professional answer. (Some restrictions apply).

Members Mania! – We share the answers to great Vegas questions with all of our Premium Members, helping everyone who pitches in with a premium membership. Plus great visitor feedback that you can learn from.

The True Inside Scoop – AccessVegas.com CEO Ted Newkirk has been writing "Newkirk's Notes" for upwards of two decades, giving members the true inside guide to everything that is going on in Las Vegas. Valuable information from someone in the know to save you time and money!
We love to hear from you, and value your feedback!
Here's how to participate:
Want to comment on a current reader post? Use the comment box on that particular web page. Many of the stories we post also have comment boxes at the end of the story. Make your voice heard!
Drop us an email at AccessVegas@AccessVegas.com – We read them all!
Call our recorded comment line at 702-507-0055. We listen to every call.
Link To Us! – Have a home page, web page, or blog? Link to us, and give yourself and your friends a quick link to find us from your site. Simply link to http://www.accessvegas.com and name the link Access Vegas!
RSS Feed – We now have an RSS/XML feed! Most RSS programs let you visit AccessVegas.com and automatically pull the feed. For those who want to enter it manually, the feed is:
http://www.accessvegas.com/xml/whats-hot.xml
Share the info: Click to Email this newsletter to a friend!
For comments or questions regarding our content or this newsletter write us at AccessVegas@AccessVegas.com.
New to the list? See our Newsletter Archives for back issues and subscription info. Don't hesitate to forward this newsletter to friends and associates.
All contents copyright 2014 Ted Newkirk. All Rights Reserved.
Hotel Rates Published Accurate At Time Of Publication
February 24, 2016 ISSN: 1529-2770 About Us Privacy Policy
Physical Address: 3565 Las Vegas Blvd. South #411, Las Vegas, NV 89109