Serving Las Vegas Visitors and Residents Since 1999
Welcome to the Insider Vibe! This is the official newsletter of AccessVegas.Com. We talk about the Las Vegas activities you really care about.
---
AccessVegas.com Quick Info Menu:
Las Vegas Essentials

Featured Shows

Photos and Wallpaper
Newkirk's Notes – comments on Las Vegas from AccessVegas.Com publisher Ted Newkirk:
Hello From Las Vegas! I never thought I was going to get this issue out. This was supposed to be our 10'th Anniversary Issue and we have tons of new photo sets, show reviews, new giveaways and even more to roll out.
We played with the idea of making this a double-sized issue or doing two separate huge issues. But with Las Vegas heating up again (both literally with the weather and figuratively as visitor volume starts to return), this next year in our company history looks to be the biggest ever. So I sat down and said "Let's celebrate our 10 years for the entire coming year. More photo sets, more in-house articles, more giveaways."
We've hooked up with the various hotels, shows, and attractions to do just that. We already have a "line around the block" of PR friends setting up everything with us. Stay tuned and stay subscribed. This will be an amazing year for both us at Access Vegas and Las Vegas in general.
Fourth Of July – We already have people asking what will be happening, especially as this holiday falls on a weekend. We've set up a Las Vegas Fourth of July page you can follow. Please note that fireworks events are typically not announced until a week or two ahead of time. When we start to hear about specific events, we'll certainly be listing them on that page, and here in the newsletter.
Bellagio Gardens Summer Display – New (to us) photographer Greg McFalls went over and took some incredible photos of the latest display, which is open to the public at no charge. You can view the entire photo set by clicking on either picture below!
The New Tropicana? – Tropicana Las Vegas owners are vowing a major $100 million upgrade of every facet of the resort. The Tropicana was the pride of The Strip at one time and actually still continues to be a very popular resort because of the location, price and famous pool area. (See Tropicana Las Vegas pool photos).
With the financial troubles of MGM Mirage and Harrah's (the two big companies that each own a number of hotels), I believe we'll see quite a resurgence of some of the older properties like the Tropicana, Riviera, and Sahara over the next few years.áDon't be surprised if Circus Circus is eventually sold off and upgraded to its former state as a prime attraction as well. Hey, it could happen.
Over the decades, the Las Vegas Strip was at its best when many different groups owned the various hotels and competition for your gambling dollar was paramount. Side Note: The rumored shut-down of The Sahara for remodeling and upgrades at this time has proved to be just that: A rumor.
Rio and Girls Of Sapphire Charity Bikini Car Wash – Last week, The Rio hosted a charity car wash… Las Vegas-style. The girls of Sapphire offered plenty of eye candy in Sapphire bikinis as they lathered up cars for the cause. All contributions were donated to the United Way and festivities included a dunk tank, McFaddenÆs-sponsored food booth and even sno-cones. The days total netted more than $1700.áClick on either photo below to view the entire photo set of the event.
I can hear many of you sayingáHey Ted, you didn't tell us about this… I would have been there! Actually… yes we did. News of the pending event didn't make the newsletter in time, but we posted it on both our EasyVegasDeals.com site and on our Access Vegas Twitter Feed. For instructions on how to follow our regular specials and event updates, please see our Easy Vegas Deals section later in the newsletter.
El Cortez June Food and Booze Specials – The El Cortez Hotel downtown is newly remodeled (and looking quite good, see for yourself with our El Cortez Hotel Photo Set). And… they get it. Get you in the door with some great specials and you might enjoy yourself so much that you stay and play. The following are available June 2009:
Idaho Trout Special

– The Flame Steakhouse now features Idaho trout flown in fresh weekly for the Friday and Saturday night dinner special. Idaho trout special is only $14.95.

Cafe Cortez Dinner Specials

– Visit Cafe Cortez for prime rib dinner only $7.95. Meal includes choice of soup or salad. CafÚ also offers a fajita dinner for just $8.95.

Graveyard Specials Cafe

– Cortez serves a limited graveyard menu Sunday through Thursday from 10:30 p.m. to 7 a.m. Specials include:

Two eggs with choice of bacon or sausage, breakfast potatoes and toast for $3.75 plus tax.
Ham and two eggs, breakfast potatoes and toast for $7.25 plus tax.

Martini Madness

û Daily 2-for-1 happy hour from 5 to 7 p.m. û at all casino bars (martini menu only).
And yes… the above also already went out on our Twitter and Easy Vegas Deals feeds.
Bootlegger Open Mic Returns – For much of this decade, a popular locals secret was the Monday night "karaoke" at longtime famous local hangout Bootlegger Bistro. The place would be packed, often with celebs and performers of many popular Las Vegas shows just having a drink and having some fun.
The tradition is revived on Monday nights at 9 PM with Kelly Clinton returning as host. Bootlegger is located three miles south of Mandalay Bay on Las Vegas Blvd at the corner of The Blvd. and Robindale (just south of the huge outlet mall). Maybe not a must-do for the first time visitor, but if you are a Las Vegas regular always looking for a special slice of our special culture, this is worth a couple hours of your time.
Viva Las Vegas – The 1964 Elvis Presley movie shot on location here airs this coming week at 11:15 AM Pacific Time on Turner Classic Movies (check your cable listings). Turner airs films un-cut and has no commercials. Set your DVR's and tape decks.
Enjoy This Issue!
Ted Newkirk
CEO/Managing Editor
Associate Editor: Amy Rayner-Cooley
News Researcher/Editor: Mark Jacobs
---
Las Vegas Is On Sale!
Get Great Rates At All Hotels:

Bally's from $49,

El Cortez from $23,

Fitzgeralds from $33,

Hooters from $20,

Orleans from $28,

Riviera from $27,

Sahara from $25,

Stratosphere from $26,

Tropicana from $30,

Tuscany from $20,
More Savings At All Vegas Hotels!
---
Le Reve: A Surreal Journey Above and Below A Dream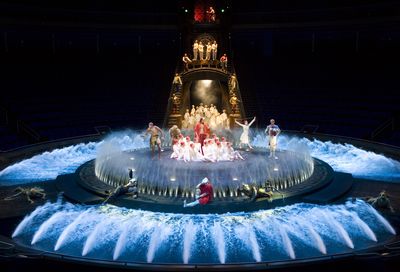 Dreams can often be ethereal and elusive, and Le Reve is no different. Watching Le Reve is in essence watching someone elseÆs dream, which is represented through a bed that floats away in the beginning of the show. Nonetheless, if most peopleÆs dreams mirrored the spectacles and intricacies in ôLe Reveö it would be baffling if anyone would ever want to be awake!
The Wynn Theater, which is home toáLe Reve, is in and of itself an act. The round and tiered theater is drenched in rich colors and fabrics and eludes a sense of comfort and tastefulness. But the eye catcher is the center, the stage, if you will, which is water. Not water as in a small pool, but entirely consisting of water. However, all of the action is not in the water alone, quite a few of the intrepid acts also take place in the air.
---
Anthony Cools Induces What Happens In Vegas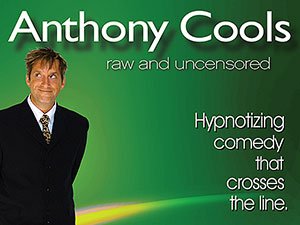 Crude, crass, and utterly amazing easily describes the laugh out loud performance of Anthony Cools, hypnotist and comedian extraordinaire. The Anthony Cools Experience is a tremendous exercise in what can happen when you give someone else power over your mind, pushing you to do things you probably would not consider.
As you enter the theater, you pass a sign stating that you are waiving any rights to what happens in the theater and that the Anthony Cools Experience has the right to videotape and sell what happens during the show. At the start of the show, a little white rabbit greets the audience with warnings about the vulgar language and acts that will be performed; however, the rabbit does issue caveats regarding specific words that may not be uttered. This bunny sets the few lines that Cools will not cross.
---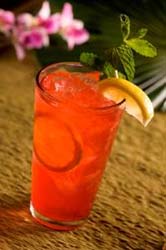 Escape To A Tropical Paradise With Hawaiian Tropic Zone's Lei-Monade Cocktail
– This June, Hawaiian Tropic Zone inside Miracle Mile Shops features the tantalizing Lei-Monade cocktail, a refreshing libation perfect for visitors looking to flee the sizzling summer heat. Boasting a flirtatious pink hue, the sinfully delicious cocktail is a swirl of Finlandia Grapefruit Vodka, Patron Citronge liqueur, cranberry juice and fresh lemon sour mix. Served up by one of the beautiful and bikini clad Hawaiian Tropic Zone girls, the Lei-Monade is sure to drive taste buds wild.
Stone Temple Pilots To Play The New Joint At Hard Rock Hotel & Casino July 2 – Marking the first national tour for Stone Temple Pilots in almost eight years, the tour will bring the iconic band's charismatic musicianship and exhilarating live show to The new Joint at Hard Rock Hotel & Casino on July 2. STP will kick-off July 4th weekend festivities in true rock style! Since the moment they appeared on the scene in the early 90's, Stone Temple Pilots dominated the decade from start to finish, racking up 15 singles on the Billboard Top Ten, winning a "Best Hard Rock Performance" GRAMMY in 1994 for "Plush," and having their five albums sell more than 35 million copies worldwide.
Blink-182 To Play The New Joint At Hard Rock Hotel & Casino Friday, July 24 – blink-182 is reuniting for their first tour in 5 years and will be bringing their highly-anticipated show to The new Joint at Hard Rock Hotel & Casino on Friday, July 24. Joining blink-182 for this incredible show will be indie-rockers Chester French and punk-rockers Motion City Soundtrack. Travis Barker, Tom Delonge and Mark Hoppus, better known as blink-182, set the alternative nation abuzz with excitement and anticipation earlier this year when they officially announced they are back together.
Limp Bizkit To Perform At Mandalay Bay Beach As Part Of UFC 100 Event Weekend – The most historic event in UFC just got bigger with the announcement that rap-metal pioneers Limp Bizkit will bring their Unicorns N' Rainbows tour to Mandalay Bay Beach Friday, July 10. This will be the band's first North American concert in eight years as they kick off the UFC 100 weekend. Once the hits "Break Stuff," "Rollin" and "My Way" blast through the speakers, guests will have all the adrenaline they need for UFC 100 the next night. The concert is scheduled to begin at 9:30 p.m. with special guest BoneyB.
---
These are only a few of the many Easy Vegas Deals we find each and every week. For a complete and constantly updated listing:
Bookmark and Visit EasyVegasDeals.com daily (Monday – Friday) or

Enter

http://www.easyvegasdeals.com/feed/

into your RSS feed list (for those of you who use RSS/XML feeds) or
---
Members Mania – We Love Our Readers!
Members Mania will return next week, and I'm happy to announce that we'll soon have an expanded Members Mania in the form of a web forum. Long time readers probably remember that we used to have reader forums. The ancient software we were using finally pretty much ceased functioning and we didn't revive them at the time.
I've been putting Las Vegas information online since 1995 and on an internet site since 1996 with our original In-Vegas.com (which ironically we are reviving in the form of a Las Vegas news feed which aggregates from a number of sources). Blogs didn't exist and web forums were clunky at best. All of the early software we used for everything from building the site to sending this newsletter became obsolete over the years. We've spent the past year completely starting from scratch with (mostly) custom built solutions that will continue to grow with us over the next many years.
We are putting the finishing touches on our new Members Mania forums and you'll obviously be the first to know when they are up!
---
We love to hear from you, and value your feedback! Here's how to participate:
---
More Las Vegas News – Concerts – Events
Coming Hot Holidays – The following dates are huge times to be in Las Vegas, and rooms are in high demand. Booking in advance is the best way to save. Visit our friends at Las Vegas Hotel Deals and spend one of the following hot dates having fun in Las Vegas:
Father's Day June 21
Canada Day, Canada July 1
Independence Day July 4
Civic Holiday, Canada August 1-3 (3 day weekend)
Labor Day, U.S September 5-7 (3 day weekend)
Labour Day, Canada September 5-7 (3 day weekend)
Jewish New Year September 19
Halloween October 31
Veteran's Day November 11
Thanksgiving Day, U.S November 26-29 (4 day weekend)
Hanukkah Dec. 2 – Dec. 9
Christmas December 25
New Year's Eve-Day December 31 – January 2 (3 day weekend)
Martin Luther King, Jr., Day, U.S (Observed) January 18-20 (3 day weekend)
Lincoln's Birthday, U.S February 12
President's Day, U.S (Observed) February 13-15 (3 day weekend)
Chinese/Lunar New Year February 14
Valentine's Day February 14
Mardi Gras February 16
Washington's Birthday, U.S February 22
St. Patrick's Day March 17
Easter Sunday April 4
Cinco de Mayo May 5
Mother's Day May 9
Memorial Day, U.S May 29-31 (3 day weekend)
Link To Us! – Have a home page, web page, or blog? Link to us, and give yourself and your friends a quick link to find us from your site. Simply link to http://www.accessvegas.com and name the link Access Vegas!
RSS Feed – We now have an RSS/XML feed! Most RSS programs let you visit AccessVegas.com and automatically pull the feed. For those who want to enter it manually, the feed is:
http://www.accessvegas.com/xml/whats-hot.xml
Share the info: Click to Email this newsletter to a friend!
---
For comments or questions regarding our content
or this newsletter write us at
allvegastv@aol.com
.
New to the list? See our Newsletter Archives for back issues and subscription info. Don't hesitate to forward this newsletter to friends and associates.
All contents copyright 2008 Ted Newkirk. All Rights Reserved.
Hotel Rates Published Accurate At Time Of Publication


June 3, 2009 ISSN: 1529-2770 About Us Privacy Policy