Welcome to the Insider Vibe! This is the official newsletter of AccessVegas.Com. We talk about the Las Vegas activities you really care about.
---
AccessVegas.com Quick Info Menu:
Las Vegas Essentials

Featured Shows

Photos and Wallpaper
Newkirk's Notes – comments on Las Vegas from AccessVegas.Com publisher Ted Newkirk:
Hello From Las Vegas! We are on a weird publication schedule for the next few weeks until we finish out all the new areas of Access Vegas. Can't wait to show it all to you… I guarantee you that no other Las Vegas site will be as fun or helpful.
Binion's $1,000,000 Display Returns… Kind Of – For decades, Binion's Hotel Casino downtown was famous for (among other things) an display of 100 $10,000 bills available for public viewing 24/7 near their coffee shop. They even took a complimentary photo of you with the display and if you are a long time visitor, you probably have one (or more) stuffed away somewhere.
The new display is a pyramid of stacks of bills ranging from $100 bills to $1 bills and is available for viewing from 10 AM to 10 PM (no complimentary photo but you can take your own). The old display would cost some $16 million to assemble again because $10,000 bills are out of circulation and worth many times face value. You think at least they could make the new display available 24/7. There was nothing like coming out of the Binion's coffee shop after enjoying their $2/$3/$4 complete steak dinner (depending on the year) at 3 AM and just walking over in front of the old display to stare in amazement.
Visitors To Pay For Schools – Despite the fact that growth in Southern Nevada has pretty much come to a standstill (and families are packing up and leaving), the move to raise the room tax from 10 to 13% to fund education continues to roll on. You are already paying a new tax when you rent a car so a new performing arts center can be built downtown.
Look… the last thing we need to do is make rooms more expensive when it costs so much to get here. And per the performing arts center, why on earth do we need one of those? A handful of powerful, long time local leaders seem bent on us getting some culture. We've never exactly been a culture capital, and frankly have don't need to be.
Looking For Love In All The Wrong Places – A recent newspaper article noted that the Las Vegas area has 30,000 more single men than single women. The city draws men who are looking for new economic opportunity or in male dominated fields like construction. So a great situation for women? Not necessarily. Men who are transient (construction) or who are looking for the pot of gold at the end of the rainbow don't always make the best catches. A significant number of local singles are here for a few years, not looking to put down roots. Looking for fun? There is no better city. Looking for love? Move to a more traditional city.
Dreaming Nevada – If you have Netflix (or a similar service), put the Dreaming Nevada DVD in your queue. This stunning visual journey takes you on helicopter rides over our area scenic wonders including Red Rock Canyon, Valley of Fire, Hoover Dam, Lake Mead, and The Strip. Highly recommended!
Enjoy our Barry Manilow review this week. Regular show reviews and new photo sets return mid-September.
Enjoy This Issue!

Ted Newkirk
CEO/Managing Editor
Associate Editor: Amy Rayner-Cooley
News Researcher/Editor: Mark Jacobs
---
Can't Make It To Vegas?
See If A Hot Event Is Playing Near You!
ColdPlay, Jonas Brothers, Dave Matthews Band, American Idols Live, Jimmy Buffett, Radiohead, John Mayer, Rascal Flatts, Kenny Chesney, Madonna, Toby Keith, Eddie Vedder, Journey, Bruce Springsteen, Tina Turner, NFL Football, PGA Championship, NASCAR Sprint Cup, College Football, WWE Wrestling, Baseball, All Major Concerts and Events
---
Featured Review:
Barry Manilow Writes The Songs, Performs With Passion In Las Vegas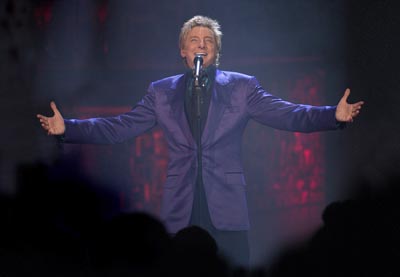 by Erika Bayer-Polak
Who hasn't sung Barry Manilow's "Copacabana" at some point or another? Well, if you generally only sing the song in the shower or car because you're too uncomfortable letting the general public, or certain loved ones, know your true fondness for the tune, imagine being able to sing it unabashedly with about 1,600 other people. Yes, it can be quite a feeling.
Manilow's show, "Manilow: Music and Passion," is more than a concert, it is a true Las Vegas show with dancing and sets and boas and all of those Las Vegas-themed props that come to mind. Considering many of Manilow's hits have been somewhat mellow tunes, the show is surprisingly up-beat and energetic. While he still sings his universally known crooner melodies, such as, "Mandy," "I Write the Songs" and "Can't Smile Without You," among others, he manages to keep the pace of the show lively.
Click to Read Entire Barry Manilow: Music and Passion Las Vegas Review…
---
Golden Nugget Las Vegas Partners With Professional Bull Riders World Finals Competition
– The Golden Nugget Hotel & Casino announced that it has signed a partnership with the Professional Bull Riders (PBR) Built Ford Tough World Finals
(Tickets)
presented by Wrangler, whose 2008 competition runs Oct. 31 through Nov. 9 at the University of Nevada Las Vegas' Thomas and Mack Center. In the agreement,
Golden Nugget
will be a host hotel for the PBR World Finals and will provide contestant accommodations and host rider meet and greets and official PBR events. It also will offer special PBR ticket and hotel packages.
Click to Read The Full Story …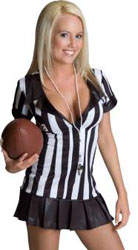 PT's And Sierra Gold Serve As The Ultimate College Football Destination – PT's and Sierra Gold celebrate the kick-off of the college football season with food and drink specials at each location. For the third year in a row, each of the 36 tavern locations will represent specific college teams for Saturday and game day viewing. During college games PT's will feature the PT's Bucket, complete with a choice of wings or sliders for only $16.99. In addition, Bud and Bud Light pints will be available for $2.50 each and 25 oz. mugs for $3.50 each. Sierra Gold will also feature the Sierra Gold Bucket with choice of wings or sliders for only $16.99. Bud and Bud Light pints are on tap for $2.75 and 25 oz. mugs for $4. Click to Read The Full Story …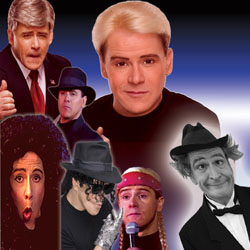 Larry G Jones' 'Superstar Voices In Concert' Teams Up With Top 'Red Skelton Impersonator' – The Voices Of Billboards Greatest Hits – Las Vegas' greatest shows combine with legendary comedy to make one hilarious family friendly show. (Tickets) After over 1600 shows in downtown Las Vegas, Larry G Jones takes his talents a bit closer to the action and 'down the block' from Las Vegas' two singing impressionists with 100 million dollar deals (Terry Fator and Danny Gans). 'Superstar Voices in Concert' will be hosted by Red Skelton look-alike and tribute artist, Brian Hoffman. Larry's new show venue is very easy to find, once you know where to look. The Royal Resort Hotel at 99 Convention Center Drive (100 ft from Las Vegas Blvd) is one block from the Wynn and Riviera Casinos. Click to Read The Full Story …

Canyon Ranch Grill Opens In The Palazzo – Organic Food And Beverage Menu Brings Healthy, Vibrant Flavors To Canyon Ranch SpaClub – Canyon Ranch Grill is now open inside the Canyon Ranch SpaClub, located on the pool level of the Palazzo Resort and Casino. Guests of the Canyon Ranch Grill will experience a nourishing menu featuring wholesome, seasonal fresh ingredients with an emphasis on local, organic and sustainable farming methods. Chefs of the famed Canyon Ranch Spa, have expertly prepared a menu including breakfast, lunch, dinner and dessert dishes designed to complement and enhance the natural beauty of the ingredients resulting in vibrant flavors, enticing aroma and superior nutritional value. Click to Read The Full Story …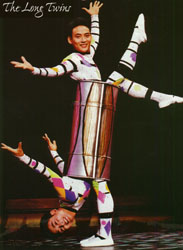 The Long Twins Join The Cast Of The Legendary Folies Bergere At The Tropicana – Highly accomplished acrobatic performers, Bing and Jun Long, join the cast of the Folies Bergere (Tickets) at the Tropicana Las Vegas as the Long Twins, one of two variety acts in the show. Juggler/comedian, Michael Holly, continues drawing laughs from audiences as the second variety act in the production show. The Long Twins, recognized as first class acrobats throughout China, bring their talented and entertaining act to the Tiffany Theatre stage as part of a six-minute act in Folies Bergere. The duo has performed as part of several production shows up and down the Las Vegas Strip. Click to Read The Full Story …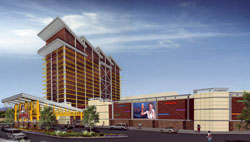 Eastside Cannery Casino & Hotel To Open August 28 – Latest Cannery Casino Resorts Property To Open Despite Tough Economy, Industry-Wide Slowdown – Despite a nationwide slowdown in the gaming industry, Cannery Casino Resorts (CCR) will open its second casino in little more than a year û the Eastside Cannery Casino & Hotel û on Thursday, August 28. The first major casino to open on the east side of Las Vegas in more than a decade, will officially welcome guests at 8 p.m. Located in the Boulder Highway gaming corridor, the $250 million Eastside Cannery Casino & Hotel features a 16-story tower of bronze, glass and steel, with a distinctive saw-tooth roofline, making an iconic impression. Click to Read The Full Story …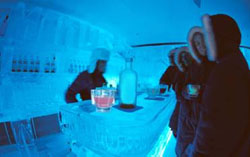 Global Ice Age Begins As Minus 5 Brings Unique Ice Lounge Experience To Las Vegas And Other U.S. Cities – World-Leader in Sub-Zero Night-Life Freezes the Competition with Lounges Made Entirely of Ice. A lounge in which everything is made of ice is about to become the hottest destination in the United States; and, the forecast calls for Las Vegas, known for its 100-degree heat, to become a whole lot cooler – as cold as ice. This September, New Zealand-based Minus 5 Group begins an American ice age when it opens the first permanent ice lounge experience ever in the United States at Mandalay Place, located adjacent to Mandalay Bay Resort & Casino on the famous Las Vegas Strip. Click to Read The Full Story …
---
Las Vegas Is On Sale!
Get Great Rates At All Hotels:

4 Queens from $36,

Bally's from $69,

Flamingo from $63,

Gold Coast from $34,

Planet H. from $89,

Rio Suites from $58,

Sahara from $36,

Strat. from $35,

Tropicana from $45,

Tuscany from $32,
More Savings At All Vegas Hotels!
---
Members Mania – We Love Our Readers!
Previous Reader Question Answered:
In our August 6, 2008 issue, reader Brian from Ocala, Florida asked why some casinos will have empty $10-15 tables while the place next door has jammed $5 tables. IE, why wouldn't the other casino lower their limits to fill up their tables?
I heard the answer listening to the audio of a gaming executives round-table recently. The higher-end casinos don't want to encourage $5 players. They feel the cost of the comps (high-end free drinks and similar that you'll find in the nicer places) exceed what they would win from the players.
I still question this: Adjusted for inflation, todays $5 tables are the $3 games of 10 years ago. And, you could generally get an import beer or mid-level brand booze while you play.
I'll stick to what I've said before: Today's bean counters think that if you just make gambling fun (party pits and endless new slot machines), you won't care how fast you lose your money. Their goal is to separate you from it as quickly as possible.á
I think they have it wrong (and the declines in gaming wins bare this out… it's not just the economy, especially considering the rate of international visitors at this time). The fun of gambling is taking your days bankroll and (provided that it is enough to sustain such play) be able to gamble 3-4 hours per day. It is the gambling in and of itself that is fun. The roller coaster of emotions and the thrill of having a few winning streaks (which enforce the notion that you actually have a chance at winning).
Your best current "gamble" in Las Vegas? See a show. You'll get your moneys worth in just about every price range, you'll see shows in special theatres and set-ups here that you won't experience in the traveling version (for example, Phantom or Blue Man), and you are guaranteed the full length of your entertainment. You won't go broke 10 minutes into a show and have to leave like a cold table or slot machine.

---
Hi Ted,
A while back, I asked you for a recommendation for a nice place for a little cocktail lounge atmosphere for guys my age (I'm 67 and still enjoy Las Vegas even though the rat pack days are long gone…now, those guys were cool!).
You obviously knew exactly the kind of place I was looking for, because you suggested the bar/lounge of The Range Steakhouse at Harrah's. As you pointed out, it's up above the strip and yet it's like a world apart from the chaotic strip atmosphere. But, I could look out and see it from the unique vantage point of a pleasant ambiance I appreciate most. The pianist and jazz guitarist were excellent and provided a great background for my wind-down time before dinner and a show I was going to see that evening.
I had other plans for dinner that night, but a look at the menu convinced me that I should get back in there the next time I'm in town.
I also found that Bellagio's Baccarat Lounge also offers perfect place to unwind and listen to some good jazz, too. It's right on the "main drag" in the casino, but due to some great acoustical engineering magic, the noise of slots, etc. are greatly reduced and the music can be heard very well. David Osborne plays piano there on Sunday and Monday nights, accompanied by a fine stand-up bass player.
For people my age, La Vegas is still a fun destination, because while there, we can also enjoy a different brand of entertainment in addition to the kind of stuff the younger kids like. Sometimes, loud, "in-your-face" rock gets tedious (even though our generation started the whole thing!)
Anyway, thanks for the tip about The Range Steakhouse! I always read your newsletter. You're doing a great job! Keep it up!
Sincerely,
David from McKinleyville, CA
---
Hi there, love the newsletter and it helped so much with my planning. To travel 14 hours with the purpose of two weeks in Las Vegas required LOTS of planning and shows, times, places to visit, all found within the newsletter.
The first priority was to book and see Wayne Brady – the VIP way with the meet and greet – see pic – he didn't let me down, It was wonderful, he was gracious and the show was unbelievable. This alone was worth the trip.
Next was the place to stay we we picked the Jockey Club – aware there was building around it but choose it for a smaller hotel without the casino. Just a room and friendly and helpful staff. Again perfect – look at my view from the loungeroom – day or night – the fountains , Paris the strip, it was the best.
All other plans fitted into place from the Car Museum at Imperial Palace to the Mentalist at Hooters, nothing disappointed us unless it was that we 'ran out' of time. Next time it has to be 3 -4 weeks to do all we want.
Thank you for all your information and my friends who head there next week have more info from me as well now.
Karen Chatfield from Australia
á
Ted Responds:
I never cease to appreciate those of you who travel so far to get here (whether 4 hours or especially 14 hours) and enjoy Las Vegas. I'm so very happy that you had a great time and that our newsletter helps in that planning. I especially encourage our international readers to tell their friends to subscribe. When traveling that far and spending that much, you really should have the latest, best and most comprehensive regular information and the price is right: Free!
From time-to-time, someone will write and just say "I have not been to town for two years, what should I see?" The truth is that you could easily spend 3-4 weeks here and barely begin to see everything you want to check out. Whether your next trip is 3 days or three weeks (or not yet planned), stay subscribed and we'll leave you no shortage of information about shows and activities so you can find the ones that suit you.

---
We love to hear from you, and value your feedback! Here's how to participate:
Drop us an email at allvegastv@aol.com – We read them all!
Call our recorded comment line at 702-507-0055. We listen to every call.
---
More Las Vegas News – Concerts – Events
Coming Hot Holidays – The following dates are huge times to be in Las Vegas, and rooms are in high demand. Booking in advance is the best way to save. Visit our friends at Las Vegas Hotel Deals and spend one of the following hot dates having fun in Las Vegas:
Labor Day, U.S August 30-September 1 (3 day weekend)
Labour Day, Canada August 30-September 1 (3 day weekend)
Grandparent's Day September 7
Jewish New Year September 30
Columbus Day October 11-13 (3 day weekend)
Thanksgiving Day, Canada October 11-13 (3 day weekend)
Halloween October 31
Veteran's Day November 11
Thanksgiving Day November 27-30 (4 day weekend)
Hanukkah Dec. 22 – Dec. 29
Christmas December 25
New Year's Eve-Day December 31 – January 1
Martin Luther King, Jr., Day, U.S (Observed) January 19-21 (3 day weekend)
Chinese/Lunar New Year January 26
Lincoln's Birthday, U.S February 12
Valentine's Day February 14
President's Day, U.S (Observed) February 14-16 (3 day weekend)
Washington's Birthday, U.S February 22
St. Patrick's Day March 17
Easter Sunday April 12
Cinco de Mayo May 5
Mother's Day May 10
Father's Day June 21
Canada Day, Canada July 1
Independence Day July 4
Civic Holiday, Canada August 1-3 (3 day weekend)
Link To Us! – Have a home page, web page, or blog? Link to us, and give yourself and your friends a quick link to find us from your site. Simply link to http://www.accessvegas.com and name the link Access Vegas!
RSS Feed – We now have an RSS/XML feed! Most RSS programs let you visit AccessVegas.com and automatically pull the feed. For those who want to enter it manually, the feed is:
http://www.accessvegas.com/xml/whats-hot.xml
Share the info: Click to Email this newsletter to a friend!
---
For comments or questions regarding our content
or this newsletter write us at
allvegastv@aol.com
.
New to the list? See our Newsletter Archives for back issues and subscription info. Don't hesitate to forward this newsletter to friends and associates.
All contents copyright 2008 Ted Newkirk. All Rights Reserved.
Hotel Rates Published Accurate At Time Of Publication


August 20, 2008 ISSN: 1529-2770 About Us Privacy Policy