Welcome to the Insider Vibe! This is the official newsletter of AccessVegas.Com. We talk about the Las Vegas activities you really care about.
---
AccessVegas.com Quick Info Menu:
Las Vegas Essentials

Featured Shows

Photos and Wallpaper
Newkirk's Notes – comments on Las Vegas from AccessVegas.Com publisher Ted Newkirk:
Hello From Las Vegas! We're surviving what should be the last heat wave of the summer. September generally brings the daytime highs under 100 degrees (F) and pool weather lasts through October. November brings highs in the 60's. If you live where it gets cold (rain/sleet/snow) as November rolls around, think about locking up a late fall Vegas vacation now (latest hotel deals later in the newsletter). You'll be happy you did.
November also brings Thanksgiving Day (Nov. 27, 2008) here in the U.S. and it is a surprisingly busy four-day weekend here. All hotel restaurants from the coffee shops and buffets to the high end places serve an option of traditional Thanksgiving fare. Many families with members scattered in far flung places come together in Las Vegas to celebrate together. (Oh, and don't forget the opportunity to bet and watch all those football games)!
June brought a 3% drop in visitors and a 1% decline in gaming revenue compared to June 2007. To be honest, that is negligible when you consider that 2007 was the biggest boom year ever for Las Vegas. All of the Vegas doom-and-bloom articles (mostly written by journalists thousands of miles from here) were way off the mark. Downtown seems especially busy as people search for retro-Vegas (reasonable room rates, food values, and gambling that gives them a shot at winning).
Local economic indicators are another story, especially with the construction bust (both residential and resort). For those thinking of moving here. let's make this really simple: IF (and this is a big IF) you are independently wealthy, comfortably retired, or have a job you can conduct from anywhere (consultant or telecommute or similar where you simply need broadband and proximity to a major airport to get the job done), this is a great time to move here. áIf you want to move here and will need to look for a job… forget it.
Did You Know:
Main Street Station downtown offers self-guided tour of 20 historical antiques they have on site in their Artifacts, Antiques and Artworks tour. Everything from a pool table that once belonged to Winston Churchill to the Blackhawk rail car once used by Buffalo Bill Cody. Tour pamphlets are available at the hotel desk at no charge.
Big House Choppers of Nevada are custom choppers made by state prison employees. They are manufactured at the Desert Correctional Center (just north of Las Vegas) and actual prison bars are integrated into each bike. More info at www.bighousechoppers.net
More Las Vegas photos than ever will be available when we launch our new photo gallery in just a couple of weeks. (We are working out a few last bugs in it). Our weekly Vegas Photos feature will return at that time. In the meantime, our present Las Vegas Photo Gallery is still available to the public.
Enjoy This Issue!

Ted Newkirk
CEO/Managing Editor
Associate Editor: Amy Rayner-Cooley
News Researcher/Editor: Mark Jacobs
---
Las Vegas Is On Sale!
Get Great Rates At All Hotels:

Bally's from $69,

Bill's from $48,

Caesars from $140,

Flamingo from $59,

Harrah's from $58,

Imperial from $35,

Paris from $90,

Rio Suites from $58,
More Savings At All Vegas Hotels!
---
á
Iconic Comedy Duo Cheech & Chong To Perform At The Pearl Concert Theater On October 18 – The infamous comedy duo Cheech & Chong will bring laughter to The Pearl Concert Theater on Saturday, October 18, 2008 at 7:30 p.m. (Tickets) These two classic comedians will reunite as part of their first tour in 25 years, Light Up America. Cheech Marin and Tommy Chong first hit the LA comedy scene in the early '70s and immediately won over audiences with their wacky routines which captured the free spirited attitude of the times. Some of their most well-known routines were "Earache My Eye," "Basketball Jones" and "Sister Mary Elephant." Click to Read The Full Story …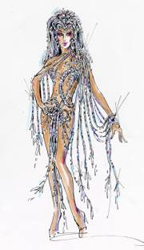 Cher Unveils An Eyeful Of Glitter And Sequins As She Debuts A New Ensemble At Her Vegas Show In The Colosseum – Fans attending Cher's Caesars Palace shows will be in for a glittery surprise as the pop diva debuts a new Bob Mackie creation for her closing number "Believe." Returning to the stage after a two-month break, Cher's show continues her 3-year run at The Colosseum at Caesars Palace. The 90-minute show is presented at 7:30 p.m. four nights a week on Tuesday, Wednesday, Saturday and Sunday (dark Monday, Thursday and Friday). Tickets for her show through Oct. 5 are now on sale.
á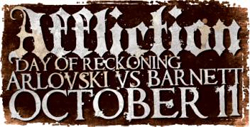 Affliction "Day of Reckoning" To Las Vegas On Oct. 11 – Roy Englebrecht Events, Donald J. Trump, Affliction Entertainment in association with Planet Hollywood Resort & Casino present Affliction "Day of Reckoning" Saturday, Oct. 11 at the Thomas & Mack Center, Las Vegas, Nev. Tickets Coming off the success of its inaugural fight card, "Affliction Banned," Roy Englebrecht Events in association with Affliction Entertainment is pleased to announce Affliction "Day of Reckoning" featuring heavyweights Andrei Arlovski vs. Josh Barnett. Click to Read The Full Story …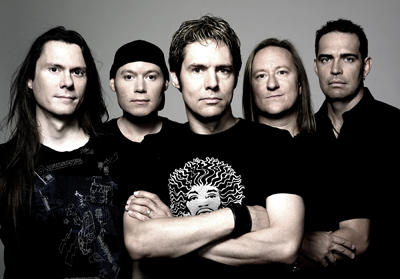 Popular among Las Vegas Locals, Yellow Brick Road will play during Tropicana's Mint Monday event at the pool on 8/18 from 7:30-8:30 p.m. and 9-10 p.m. Live concert, swimming, volleyball, dancing and more is all no-charge and open to the public.
August Promotions At The Sahara – Wednesday Blackjack Tournaments – Put your skills to the test every Monday and Wednesday with Club Sahara's $2,000 Blackjack Tournaments! Registration is from 11 a.m. to 2 p.m.. Buy-in is $25, which includes a free buffet coupon or $10 in free table play. Re-buys are $10. Cash in for Cocktails Paycheck Promotion – Cash your paycheck at the Sahara Main Cage and receive two free drinks! Valid paychecks only, management reserves all rights. Click to Read The Full Story …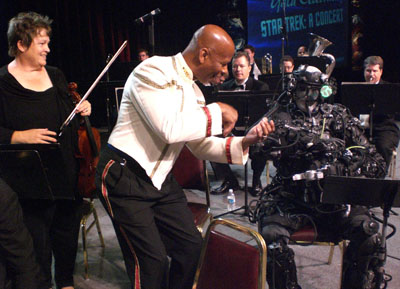 ---
Can't Make It To Vegas?
See If A Hot Event Is Playing Near You!
ColdPlay, Jonas Brothers, American Idols Live, Jimmy Buffett, John Mayer, Rascal Flatts, Kenny Chesney, Madonna, Toby Keith, Eddie Vedder, Journey, The Police, Bruce Springsteen, Foo Fighters, NFL Football, PGA Championship, NASCAR Sprint Cup, College Football, WWE Wrestling, Baseball, All Major Concerts and Events
---
Members Mania – We Love Our Readers!
My wife and I travel to LV 6 times per year. All of your "old Las Vegas" tips seem to refer to downtown. We stay on the Strip. Where are the loose slots, where is the fun of old Las Vegas? Everything you refer to in the newsletter is downtown. Really, we want to know what is old Las Vegas on the Strip? We are disillusioned with the hype.
Cheers
M&B Kieth
á
Ted Responds:
Here's some food for thought:
Las Vegas didn't used to have a Bellagio, Venetian or Wynn Las Vegas. Most of the Las Vegas Strip hotels were more comparable to the hotels which are downtown now.
You can't expect to stay at what are now some of the finest resorts in the world for $49 a night. However, Las Vegas didn't used to have the finest resorts in the world. People came and enjoyed clean, comfortable rooms at rates well below what that comparable room would cost in another city.
Staying downtown does not preclude spending the majority of your time on The Strip. To put things in perspective: Downtown is 3.5 miles from Wynn Las Vegas. Mandalay Bay is 2.5 miles from Wynn Las Vegas. Fremont Street isn't a foreign outpost or something!
Downtown-like rates can be found on The Strip at Tropicana, Sahara, Imperial Palace and Riviera. And… rates at the very top resorts are currently well below what rooms of that quality would go for in another city.
People seem to want to stay at the very top notch resorts, but at "old Vegas" prices. That would never happen in any city under any circumstances. However, inexpensive rooms and good gambling are very much alive and well downtown. We are advising people watching expenditures to enjoy seeing the shows and attractions they want to on The Strip, but to stay downtown. It will still add up to a great Las Vegas vacation.

---
Hi Ted!
We had a chance while in Vegas, to visit the Palazzo and really did not think that it was as spectacular as we were led to believe. The casino is nothing more than a repeat of the Venetian. None of the stores were open on the third floor and it was difficult to find staff members who could give reliable information with regards to directions or where specific stores might be located. Disappointed to say the least.
On a happier note, we ate at the Bistro Cantina restaurant which is on the strip and adjacent to the Monte Carlo. The food was excellent and the staff were very cordial. Also went to the Hofbrau House and had a great time – a great place to really cut loose – German food was also quite good! Siegfriedáá and Roy were there that night to celebrate a birthday. We really enjoy your news letter – it helps to keep us up on current events in Vegas – thank you for that!!
Linda and Rich
á
Ted Responds:
The Palazzo gaming area is really understated, no question about it. Not the zing of Wynn, Bellagio or even Venetian.
Palazzo was under a lot of pressure to get the doors open (more or less) on time. I'd re-visit the property for a quick stroll on your next visit and see if it seems different. Having said that, I agree that it didn't really add a new WOW factor to The Strip.
Have not been to Bistro Cantina, but Hofbrau House is always fun. Anyone headed over to check out the Hard Rock should poke their head in and check it out.
Thanks for reading and telling your friends to subscribe!

---
Hi, Always enjoy reading Inside Vegas. I just returned from another trip to Vegas. I stayed one night at Harrah's which was great. I also stayed 3 nights at Marriott Grand Chateau. It was fantastic. These two hotels were so much better than the Imperial Palace from last month's visit. Harrah's need to upgrade Imperial Palace immediately! I also saw "Jersey Boys" and really enjoyed the music. They could leave out the "F" word and it wouldn't be missed. I ate at many fantastic restaurants.
Sincerely,
Joan Cornell from Illinois
---
We love to hear from you, and value your feedback! Here's how to participate:
Call our recorded comment line at 702-507-0055. We listen to every call.
Drop us an email at allvegastv@aol.com – We read them all!
---
More Las Vegas News – Concerts – Events
Coming Hot Holidays – The following dates are huge times to be in Las Vegas, and rooms are in high demand. Booking in advance is the best way to save. Visit our friends at Las Vegas Hotel Deals and spend one of the following hot dates having fun in Las Vegas:
Labor Day, U.S August 30-September 1 (3 day weekend)
Labour Day, Canada August 30-September 1 (3 day weekend)
Grandparent's Day September 7
Jewish New Year September 30
Columbus Day October 11-13 (3 day weekend)
Thanksgiving Day, Canada October 11-13 (3 day weekend)
Halloween October 31
Veteran's Day November 11
Thanksgiving Day November 27-30 (4 day weekend)
Hanukkah Dec. 22 – Dec. 29
Christmas December 25
New Year's Eve-Day December 31 – January 1
Martin Luther King, Jr., Day, U.S (Observed) January 19-21 (3 day weekend)
Chinese/Lunar New Year January 26
Lincoln's Birthday, U.S February 12
Valentine's Day February 14
President's Day, U.S (Observed) February 14-16 (3 day weekend)
Washington's Birthday, U.S February 22
St. Patrick's Day March 17
Easter Sunday April 12
Cinco de Mayo May 5
Mother's Day May 10
Father's Day June 21
Canada Day, Canada July 1
Independence Day July 4
Civic Holiday, Canada August 1-3 (3 day weekend)
Link To Us! – Have a home page, web page, or blog? Link to us, and give yourself and your friends a quick link to find us from your site. Simply link to http://www.accessvegas.com and name the link Access Vegas!
RSS Feed – We now have an RSS/XML feed! Most RSS programs let you visit AccessVegas.com and automatically pull the feed. For those who want to enter it manually, the feed is:
http://www.accessvegas.com/xml/whats-hot.xml
Share the info: Click to Email this newsletter to a friend!
---
For comments or questions regarding our content
or this newsletter write us at
allvegastv@aol.com
.
New to the list? See our Newsletter Archives for back issues and subscription info. Don't hesitate to forward this newsletter to friends and associates.
All contents copyright 2008 Ted Newkirk. All Rights Reserved.
Hotel Rates Published Accurate At Time Of Publication


August 13, 2008 ISSN: 1529-2770 About Us Privacy Policy