Serving Las Vegas Visitors and Residents Since 1999
---
AccessVegas.com Quick Info Menu:
Las Vegas Essentials

Featured Shows

Photos and Wallpaper
Newkirk's Notes – comments on Las Vegas from AccessVegas.Com publisher Ted Newkirk:
Hello From Las Vegas! Daylight savings time has hit, and I couldn't be happier. This is Las Vegas… who needs light in the morning when it is cold? You are on vacation… sleep in a little! Especially this time of year with promises of temperatures in the upper 70's (F) this coming week leading to stunning springtime desert afternoons and evenings.
St. Patrick's Day 2009 – is turning out to be bigger than ever this year! I don't remember when we've been deluged by so many events, deals, and specials taking place March 14-17. This means you still have time to book a room and get here for the party!
M Resort Opening Photos – As promised, we have a number of opening-night photos from the new M Resort. This billion dollar resort opened on budget and ahead of schedule in the south part of Las Vegas to huge success. How much success? Most hotels over-hire, then quietly lay off people when needed staffing levels are realized. Within days of opening, the M announced plans to hire 250 more employees because of the patron demand.
Wait Ted… Las Vegas is in the gutter. A poster child for the recession. 10% unemployment. Is this a bunch of false hype? Not in the least, nor am I surprised by the success of the resort so far. It sits in what is (for the most part) a well established area of Las Vegas. People who have had their homes for a number of years, who have stable long-term jobs, and a mortgage they can afford. And, the resort was built in an area not served by a local's casino. That part of the Las Vegas Valley was literally begging for something like this.
Also… we aren't going to dive too far into economic analysis, but our area's unemployment rate is largely attributed to the death of the construction and real estate sector. Tens (and tens and tens) of thousands of people flocked here to swing a hammer and pour concrete. Many thousands more to sell what those people built.
Those are the people who are out of work. While that is very unfortunate, take them out of the economic equation (and many of them weren't part of the equation 10 and 15 years ago), and we'd most likely have unemployment numbers well below the national average. Most established locals still have a job and cash to spend. And, they seem to like spending it at The M.
M Resort Las Vegas Photos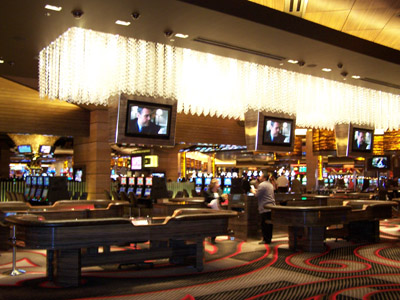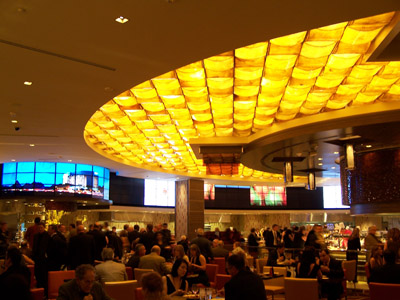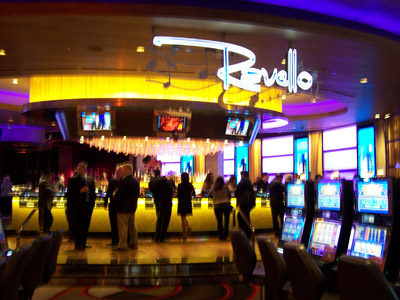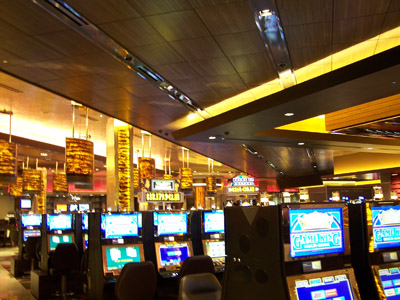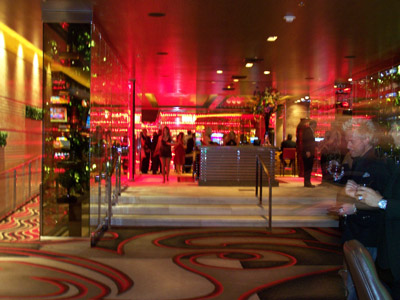 So, is The M Resort worth checking out? Not if you are a first-time visitor. Too much to see and do on The Strip and Downtown Fremont Street Experience. However… if a somewhat regular visitor, take a couple of hours out of your stay and see The M. They have a free shuttle (open to the public) which leaves from the Capital Grill area of the Forum Shops at Caesars. Call M at (702) 797-1000? for current shuttle times and specifics.
More M Resort photos at the end of the newsletter. Always scroll through the entire issue. You never know what you'll miss if you don't!
Enjoy This Issue!
Ted Newkirk
CEO/Managing Editor
Associate Editor: Amy Rayner-Cooley
News Researcher/Editor: Mark Jacobs
---
Las Vegas Is On Sale!
Get Great Rates At All Hotels:

Aliante from $25,

Boulder Stn from $30,

Fiesta H from $30,

Green Valley from $80,

Palace Stn from $25,

Red Rock from $90,

Sunset Stn from $50,

Texas Stn from $29,

Wild Wild W. from $24,
More Savings At All Vegas Hotels!
---
Bon Jovi To Rock The New Joint At Hard Rock Hotel & Casino Friday, April 24
– Opening week at The New Joint just got even BIGGER as the #1 tour in the world returns to Vegas! Grammy Award Winning rockers Bon Jovi are taking the excitement of opening The New Joint at
Hard Rock Hotel & Casino
to the next level. Bon Jovi will play The New Joint at Hard Rock Hotel & Casino on Friday, April 24. "We are thrilled to host such an incredible act in the all new Joint," said Randy Kwasniewski, President and COO of Morgans Hotel Group Las Vegas and Hard Rock Hotel & Casino.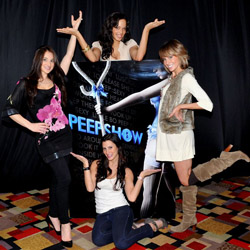 Rehearsals Begin For The Strip's Sexy New Production Peepshow At Planet Hollywood Resort & Casino – Rehearsals are underway for The StripÆs hottest and most anticipated new show, PEEPSHOW, at Planet Hollywood Resort & Casino. Starring TV personality and chart-topping musical artist Mel B, a member of the world sensation Spice Girls, and General Hospital star and Dancing With the Stars first season champion Kelly Monaco, PEEPSHOW is a highly stylized, full-throttle production show that combines sexy striptease and celebrity with high-level production values and a dash of passion. Tickets are available now, including specially priced tickets during preview performances, for a glimpse of the all-new, modern striptease revue. Set in a new, custom-designed theater, PEEPSHOW will highlight the art of the tease featuring an all-female powerhouse band and more than 20 sexy dancers from film, TV, Broadway and beyond for a show unlike any other on The Strip.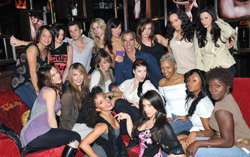 PEEPSHOW is a story of sexuality and empowerment told through dance and contemporary popular music, featuring the "Peep Diva," a bold and powerful woman with all the answers, who guides the timid "Bo Peep," a modern woman who has yet to find her own power and sexuality, on a swift journey of awakening and self-discovery during which sheÆs inspired through sensual awareness and blossoms into a sexy, daring, provocative and more confident woman.
Eric Clapton And Steve Winwood Play MGM Grand Garden Arena Saturday, June 27 – After their historic three nights at New York's Madison Square Garden, Eric Clapton and Steve Winwood announced an exclusive 14-city U.S. tour beginning June 10. Their tour will make a stop in Las Vegas to perform at the MGM Grand Garden Arena Saturday, June 27. The concert is scheduled to begin at 8 p.m. After a stunning collaboration at the Chicago Crossroads Guitar Festival in July 2007 and much speculation, Clapton and Winwood announced three eagerly anticipated concerts at Madison Square Garden.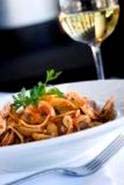 Grazie – Martorano's Celebrates Second Successful Year In Las Vegas At The Rio – Fresh ingredients combined with a unique welcome-to-the-family vibe make Martorano's an exceptional place for Italian dining. Long known for some of the best South Philly Italian cuisine outside of his grandma's house, Steve Martorano isn't like most chefs or restaurant owners. A self-taught Italian cook from the neighborhood, Martorano has been entertaining diners with his unique blend of exceptional food, music and film for more than 15 years at his top Zagat-rated Ft. Lauderdale restaurant. The month of February marks two years at his Las Vegas location in the Rio All-Suite Hotel & Casino.
Tiger Woods And No Doubt Team Up For The 12th Annual Tiger Jam Presented By AT&T Saturday, May 16 At The Mandalay Bay Events Center – Tiger Jam is back with renowned musical talent, amazing guests and, of course, a legendary host. No Doubt will join Tiger Woods Saturday, May 16 at the Mandalay Bay Events Center to celebrate Tiger Jam XII presented by AT&T and kick-off their first tour in five years. The event benefits the Tiger Woods Foundation and select Las Vegas-based charities. "I'm thrilled No Doubt is kicking off their tour at Tiger Jam," Woods said.
SushiSamba Celebrates 10 Years With A Special James Beard Foundation Menu – To kick-off a 10-month promotion to celebrate the 10th anniversary of SUSHISAMBA, the culinary masters who have created the extensive and delectable menu will offer a special James Beard Foundation dinner available to all SUSHISAMBA guests. From March 10-19, guests can enjoy the anniversary meal served to the culinary experts of the James Beard Foundation in New York City. Dine on dishes created by SUSHISAMBA chefs Michael Cressotti, Juliana Gonzalez, Koji Kajawa, Jose Mendin and Fernando Navas in celebration of the cuisine and culture of Japan, Brazil and Peru û the spirit of SUSHISAMBA.
The Legend of Pop, Neil Sedaka, Returns To The Orleans Showroom March 26-29 – For more than four decades, Neil Sedaka's timeless standards have influenced the sound of popular music. Renowned for his work as a singer, performer, producer and songwriter, Sedaka will perform at The Orleans Showroom March, 26, 27, 28 and 29 at 8 p.m. With countless hit singles, platinum and gold records, Sedaka is recognized as one of rock and pop music's legendary pioneers, with songs that continue to stand the test of time.
Diana Krall To Perform At The Pearl At The Palms – Award-winning Jazz performer Diana Krall is known for applying an artistic perspective and modern twist to a classic era of jazz encompassing the talents of artists such as Frank Sinatra and Ella Fitzgerald. She brings her unique sound to The Pearl at the Palms on Saturday, August 8, 2009 at 8:00 p.m. A Canadian-born pianist, Krall began playing classical piano at age four.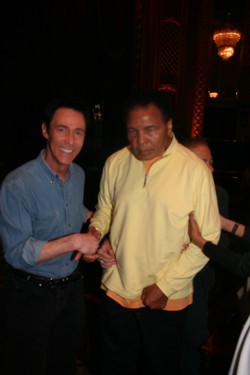 Boxing Legend Muhammad Ali Attends Lance BurtonÆs Magic Show At The Monte Carlo Las Vegas – Muhammad Ali , his wife Lonnie and grandsons Biagio and Nico along with daughter Rasheda attended "Lance Burton: Master Magician" Saturday night. When fellow Louisville native Lance Burton announced that Ali was in the audience the entire audience of over 900 people stood to their feet with a standing ovation that went on for minutes.. Click to Read The Full Story …
Gardunos At The Palms Announces All-New Sunday Brunch Offerings – Gardunos Restaurant at the Palms Hotel and Casino announces spectacular new additions to its all-you-can-eat Margarita Brunch on Sundays at $14.99 per person which also includes all-you-can-drink Margaritas. Beginning March 8, 2009, the new menu will feature the following Mexican specialties: French Toast Caramelo, Chicken Green Chile Waffle ôCooked to Order,ö New Mexico Chili Potato Crusted Mahi Mahi with Chipotle Cream, Southwestern Spare Ribs, Homemade Flan, Warm Arroz Con Leche, and a made-to-order Omelet Station. Click to Read The Full Story…
---
Members Mania – We Love Our Readers!
Members Mania will return next issue. I know, I know… it is a favorite part of the newsletter and I really enjoy answering everyone's questions.
However, with the opening of M Resort, us ramping up our Access Vegas Twitter Feed and Easy Vegas Deals, preparation for our new PartyVegas.com brand and too many other projects to mention, I been stretched just a little bit thin.
Ted Newkirk
CEO/Managing Editor
---
We love to hear from you, and value your feedback! Here's how to participate:
---
More Las Vegas News – Concerts – Events
---
More M Resort Las Vegas
Grand Opening First Look Photos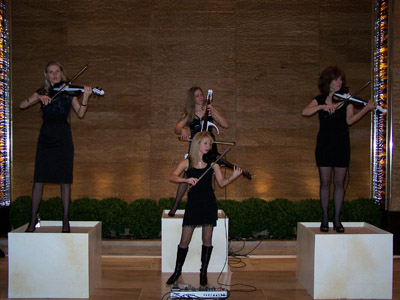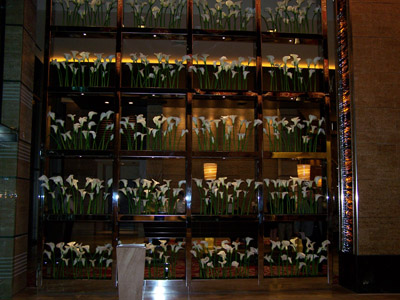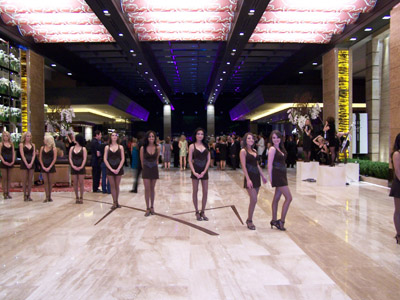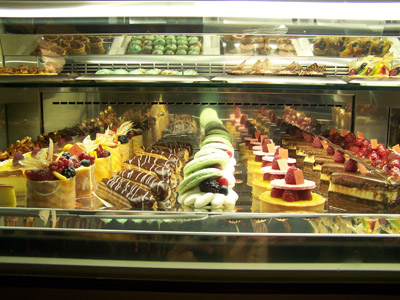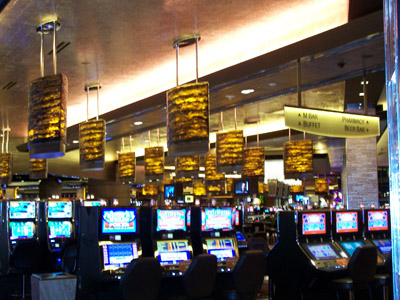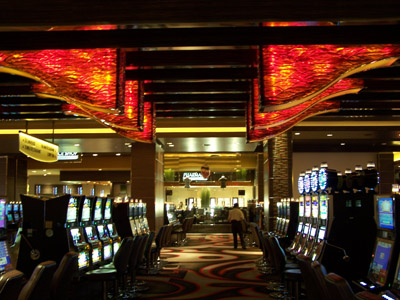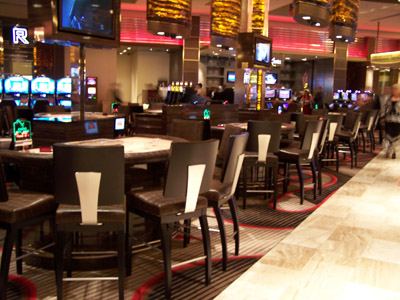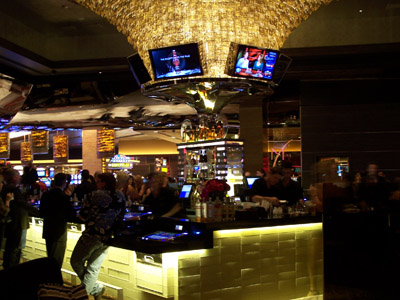 ---
Coming Hot Holidays
– The following dates are huge times to be in Las Vegas, and rooms are in high demand. Booking in advance is the best way to save. Visit our friends at
Las Vegas Hotel Deals
and spend one of the following hot dates having fun in Las Vegas:
St. Patrick's Day March 17
Easter Sunday April 12
Cinco de Mayo May 5
Mother's Day May 10
Memorial Day, U.S May 23-25 (3 day weekend)
Father's Day June 21
Canada Day, Canada July 1
Independence Day July 4
Civic Holiday, Canada August 1-3 (3 day weekend)
Labor Day, U.S September 5-7 (3 day weekend)
Labour Day, Canada September 5-7 (3 day weekend)
Jewish New Year September 19
Halloween October 31
Veteran's Day November 11
Thanksgiving Day, U.S November 26-29 (4 day weekend)
Hanukkah Dec. 2 – Dec. 9
Christmas December 25
New Year's Eve-Day December 31 – January 2 (3 day weekend)
Martin Luther King, Jr., Day, U.S (Observed) January 18-20 (3 day weekend)
Lincoln's Birthday, U.S February 12
President's Day, U.S (Observed) February 13-15 (3 day weekend)
Chinese/Lunar New Year February 14
Valentine's Day February 14
Mardi Gras February 16
Washington's Birthday, U.S February 22
Link To Us! – Have a home page, web page, or blog? Link to us, and give yourself and your friends a quick link to find us from your site. Simply link to http://www.accessvegas.com and name the link Access Vegas!
RSS Feed – We now have an RSS/XML feed! Most RSS programs let you visit AccessVegas.com and automatically pull the feed. For those who want to enter it manually, the feed is:
http://www.accessvegas.com/xml/whats-hot.xml
Share the info: Click to Email this newsletter to a friend!
---
For comments or questions regarding our content
or this newsletter write us at
allvegastv@aol.com
.
New to the list? See our Newsletter Archives for back issues and subscription info. Don't hesitate to forward this newsletter to friends and associates.
All contents copyright 2008 Ted Newkirk. All Rights Reserved.
Hotel Rates Published Accurate At Time Of Publication


March 11, 2009 ISSN: 1529-2770 About Us Privacy Policy