Serving Las Vegas Visitors and Residents Since 1999
Welcome to the Insider Vibe! This is the official newsletter of AccessVegas.Com. We talk about the Las Vegas activities you really care about.
---
AccessVegas.com Quick Info Menu:
Las Vegas Essentials

Featured Shows

Photos and Wallpaper
Newkirk's Notes – comments on Las Vegas from AccessVegas.Com publisher Ted Newkirk:
Hello From Las Vegas! July 4'th hit the Las Vegas Strip with a (literal) bang. Displays by Mandalay Bay, Caesars Palace, and Palace Station pretty much assured that no matter where you were, you could see fireworks. Also, kudos to the financially strapped Station Casinos company for shooting off a display from each of their nine properties around the Las Vegas Valley plus displays by M Resort and others. If you couldn't see fireworks somewhere in Las Vegas, it was only because you didn't step outside!
Fewer people are moving to Las Vegas due to the economy. Hence, I haven't published a "so you want to move to Vegas" segment in a long, long time. However, the housing market has created a prime opportunity for those in a position to make the jump. Whether you are serious about moving here now, perhaps thinking about it for the future, or simply hold is as a "someday" dream, I've written a few words of advice in this issue.
Concert Goof – Last week, we somehow ran 2008 concert listings on the sidebar of the newsletter. Amy (who literally rarely screws up) inserted the wrong ones. Worse yet, Mark missed it and then I missed it. However… many of you didn't and wrote us about it (which we appreciate)! I'm happy to report that we are running the proper listing this week. Also, keep in mind that you can always see the latest listings by week and by month on our Las Vegas Entertainment Concert Calendar
Our Phantom contest is coming to an end very quickly. If you have yet to enter, don't delay. If you aren't interested, I'm sure you know others who are. Make sure to note this on your Facebook, Twitter, tell your "Vegas" friends at work, at the bar, anywhere you know of people who'd enjoy winning this:
Enter To Win Tickets For

Phantom – The Las Vegas Spectacular
Grand Prize Winner Will Also Enjoy Dinner at the Fabulous New FIRST Food & Bar at Palazzo Las Vegas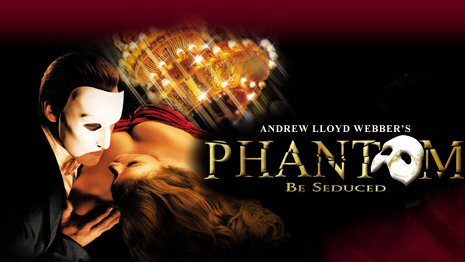 More Than Just Dinner and a Show…
Grand Prize: You and a guest will enjoy dinner at the brand new FIRST Food & Bar restaurant inside The Palazzo Hotel in Las Vegas, Nevada.
Following this unique dinner, you'll move over to Phantom – The Las Vegas Spectacular's custom theatre to be seduced by this exhilarating "Only In Vegas" rendition of this world famous, award winning show.
Limp Bizkit Fan Appreciation Show – This notorious 90's band is playing a "first come, first served" no ticket charge show at The Palms on July 18. Details are sparse at this time. Fans are urged to check out http://www.limpbizkit.com
Still Thinking Of Moving To Las Vegas? – We have readers who dream of living in Las Vegas, and those who are seriously considering the move. Every few weeks I remind people that this is a lousy time to move here. How lousy? The Review-Journal had a recent article about people from places like Detroit who were actually leaving Las Vegas and moving back to Detroit!
You know it is a tough job market here when people consider Michigan's economy a better bet. Nothing against Michigan — we count numerous Michigan residents as readers — but they will probably be the first to tell you that their economy isn't exactly humming along.
But… if you are moving here anyway, some tips:
Most think of Las Vegas as this little island of a place in the desert. Nothing could be further from the truth. The populated portion of the Las Vegas Valley is about 25 miles north/south and 20 miles east/west. Don't just assume you can plop down anywhere regardless of where you may be working or any special needs/desires (such as an interest in visiting The Strip on a regular basis or the need to fly often). Also, don't simply assume that a real estate broker will take any of that into account. They all have their preferred areas of town that may be fantastic for them, but lousy for you.
Plan to take a trip here solely based to scout the town. Stay downtown or at one of the chain hotels along Paradise Road (see our handy new Paradise Road hotel map) or an off-strip locals hotel such as Gold Coast or Orleans. You'll be making a number of trips per day to scout out Las Vegas, and nothing is more miserable than having to deal with Strip traffic and parking multiple times a day. (Take it from us who have to do it from time to time for our jobs).
Scout pretty much the entire Las Vegas area. I don't just mean driving down a couple of main streets. Get off into a few neighborhoods here and there. Some of the "best kept secret" nicer neighborhoods (in all price ranges) are just off of main streets that otherwise look a bit dated or not-so-upscale. Break the Las Vegas area up into 3-4 sections and plan to spend a few hours a day on this driving quest.
If you mark almost any spot on a Las Vegas map and draw a 5 mile radius line around it, you'll find just about every kind of neighborhood and just about every price range of home and condo. I can't emphasize this enough: Don't let someone tell you what area you should live in. Do your own driving around.

For example, a Realtor might try to steer you to the very nice, new community of Southern Highlands (the first developed area you see on your left when driving in from Los Angeles). Upscale, many gated communities. However… you may be someone who prefers a great view and would be much happier in the eastern foothills of Sunrise Mountain even though some a Realtor would rarely steer you to that part of town.

The housing market here will be in the ditch for at least another year. If practical, figure out the area of town you think you want to live in and then rent for 6-12 before you buy a home. Nothing is worse than finding out that your "perfect" area might not meet your needs after all.

Just ask many of the residents in Centennial Hills, which is the far Northwestern area of Las Vegas. A nice area? Yes. But so far from anything and everything that many of us long-timers call it "South Reno" (as it is so far north that it almost seems you are closer to Reno than Las Vegas). You'll find yourself 25 miles from the McCarran Airport, 20 miles from The Strip, and with only one "usually congested" freeway between yourself and downtown. Move there then end up with a job in Green Valley and you are screwed into a Los Angeles style commute of 35 miles each way. Probably not what you moved to Las Vegas for.

My tip? If you don't have the time/ability to do the kind of research I outlined, lean toward the Southeast part of Las Vegas (anything between The Strip and Henderson). You'll find out that your are no more than 15 minutes from just about anything important in our area.
Billy Mays R.I.P. – This has absolutely nothing to do with Las Vegas, but many us in the Access Vegas circle loved watching Billy Mays. Like him or not, his TV presentation style was unmistakably successful and we were also big fans of the show Pitchmen on Discovery. In this line of work, I can usually eventually find a way to meet people I want to meet (getting convention passes or whatever) and Billy Mays was way up there on my "want to meet" list. Our best to his family and friends.
Enjoy This Issue!
Ted Newkirk
CEO/Managing Editor
Associate Editor: Amy Rayner-Cooley
News Researcher/Editor: Mark Jacobs
---
Las Vegas Is On Sale!
Get Great Rates At All Hotels:

Bally's from $49,

El Cortez from $17,

Fitzgeralds from $20,

Hooters from $17,

Orleans from $26,

Riviera from $27,

Sahara from $20,

Stratosphere from $27,

Tropicana from $28,

Tuscany from $20,
More Savings At All Vegas Hotels!
---
Gordie Brown Live at The Golden Nugget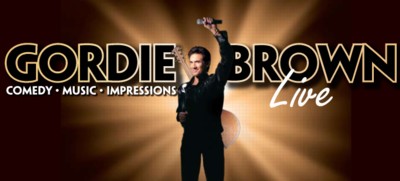 Impressionist, singer and entertainer Gordie Brown takes you on a wild ride, in his show "Gordie Brown Live" at the Golden Nugget, and you wonÆt want to get off. Most of the show is made up of songs heralded by famous musicians and spoofed by this amazing talent. In addition to his phenomenal mimicry, Gordie replaces the song lyrics with his own and you canÆt stop laughing. Brown is backed by a talented band.
He nails Randy Travis singing without moving his lips, jumps around the stage as an aging Mick Jagger, shows us what an oversexed Tom Jones looks like and hurts himself in order to reach the high notes as Joe Cocker. We hear Bruce SpringsteenÆs take on Internet Dating, Barenaked Ladies ordering a meal with Chris Isaac finding a roach in his soup. Brown moves seamlessly from performer to performer, poking fun at the idiosyncrasies that set each one apart. One of the highlights of the show is of Sean Connery, Ray Romano, Nicolas Cage, John Travolta, Christopher Walken and Chris Rock all auditioning for the role of Batman.
---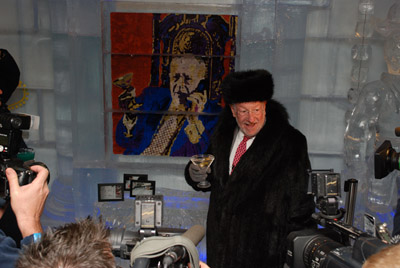 The Minus 5 Experience Unveiled The Life-Size "Ice Portrait" of Mayor Goodman – Minus 5 Experience unveiled their life size "Ice Portrait" of Mayor Oscar B. Goodman. The ice portrait is based on a photograph provided by famed photographer Tomas Muscionico (who's photo credits include portraits of A-list celebrities including Ray Charles, President Bill Clinton, Donald Trump, and Steven Spielberg to name a few). Professional ice sculptors took approximately 32 hours to carve the portrait, utilizing more than 10 different tools to meticulously shape 550 pounds of crystal clear Canadian ice. The cool replica will remain on display throughout the summer, allowing visitors the opportunity to cozy up to the legendary Mayor.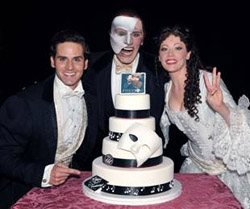 Phantom û The Las Vegas Spectacular Celebrates Three Smashing Years At The Venetian Resort-Hotel-Casino – Phantom – The Las Vegas Spectacular, celebrated its third anniversary on June 24 as one of the most successful and longest-running musical theater productions on The Strip. After three thriving years and 1,353 performances, the cast and crew celebrated with an exquisitely decorated Phantom-themed cake during the curtain call at last night's performance. Photo credit: Tom Donoghue.
Tickets For Floyd Mayweather vs. Juan Manuel Marquez Go On Sale – Fight Rescheduled For Saturday, September 19 at MGM Grand – Sports fans around the world can celebrate again as it was announced today that the highly anticipated 12-round welterweight showdown between Floyd Mayweather and Juan Manuel Marquez has been officially rescheduled for Saturday, Sept. 19.
---
These are only a few of the many Easy Vegas Deals we find each and every week (many of which happen too quickly for newsletter deadline). For a complete and constantly updated listing:
Bookmark and Visit EasyVegasDeals.com daily (Monday – Friday) or

Enter

http://www.easyvegasdeals.com/feed/

into your RSS feed list (for those of you who use RSS/XML feeds) or
---
Members Mania – We Love Our Readers!
I am visiting Vegas July 19-23. Contrary to your assertion in your 6-29-09 newsletter, the airfares are not coming down. I am traveling from Sacramento to LV and priced the round trip costs for two for five weeks. They never went down. Actually I think the airfares contribute to the tourism dwindling because of the economy and rates not traveler friendly.
Walley
Ted Responds:
We noted that according to the Associated Press, they are at the bottom and likely will be rising over the next few weeks. Let me quote:
Airfare Hitting Bottom - A very recent Associated Press story noted that airfare prices are at the bottom. The price of oil is starting to rise and people who cut back spending during the recession (but never lost their jobs) are starting to loosen up their spending a bit. They suggest that if thinking about a trip, book your airfare now.
Las Vegas visitor volume has been on a slow but steady upward trend as the extremely low room rates more than offset the price of airfare. Having said that, Las Vegas as a destination has absolutely no control over airfare. Airlines set their own prices.
Hope that helps explain it better!
---
I am not sure of where the airfare is way down but it sure is not BOSTON.
Gail Parkinson
Ted Responds:
Boston isn't noted for having low prices for much of anything. As a business hub, the airlines that serve it know they can get top dollar.
Mark Jacobs (of our staff) if from Boston, so we are well in tune with your area.
You have to take the good with the bad, I guess. You have great sports teams, and are a center of education and commerce. The flip side of the coin is the cost of living (including the cost of flying).
I do appreciate you input. Please continue to enjoy the newsletter.
---
Love the newsletter. Thanks for all the useful information. One question though. Me and my wife venture to Vegas quite frequently (3 to 4 times per year). We stay at a new location every time. On our most recent trip (May 2nd through 5th) we were staying at the Encore. I decided to try tipping the front desk to get an upgrade, which you have talked about a few times in the news letter.
Since it was a pretty upscale place I decided that a $50 would be the right amount. I folded it and placed it between my I.D. and credit card and handed it to the lady at the front desk, making sure that the denomination of the bill was clearly showing. She saw it and responded, "you don't need to do that sir, I will do my best". Needless to say, we did not get the upgraded room as I had hoped. My question is: Did I not tip enough, or do they just not take "bribes" at the Encore? Or did I do something wrong? Please advise.
Thanks for all you do.
Scott Etherington
Ted Responds:
$50 should have been fine for Encore, and I've heard of the tip working at Wynn.
Having said that, it is not a guaranteed deal. I've had it both work and fail at the same hotel. Various hotels have various directives, plus some clerks are more "by the book" (if you want an upgrade, you pay for it), than others.
ALSO, you'll usually have better luck with it on non-convention weekdays when the hotel might not quite be as full.
Bottom Line: It is always worth a try. If it doesn't work, it's not a personal rejection of you. Various reasons beyond your (and sometimes their) control. You are in Las Vegas to gamble. Might as well take a "can't lose" shot at the upgrade. It is the one bet in town that doesn't cost if you lose.
P.S. The trendy new name to call Wynn and Encore that seems to be starting to catch on (and that Steve Wynn probably hates): Wynncore
---
Just want to mention that we always stay "Downtown on Fremont Street" Have stayed at the Plaza, the Lady Luck and will stay at The golden Nugget this year… If anyone knows about "Downtown", they will remember Lady Luck is/was at one end of Fremont, and The Plaza is at the other end.
While I have been with Family, Husband and best girl friend, I have always felt very safe on Fremont Street from one end to the other. Often, I am alone and going back to my room at 3am or later… walking by myself…. I have never felt unsafe or been approached in any way…and I also know that should this happen, all I need to do is walk into the door of a Casino for help. The casino's are so close together that this would not be a problem.
Off Fremont, I would not venture though…and although the El Cortez has been upgraded and is very nice, I would think twice about venturing there by myself after dark… but we do visit from early AM thru Dusk… and enjoy it very much. However, if I had a partner to walk with me, I would not hesitate to go there and play later… just not by myself.
As for Fremont Street, I feel very much at ease and very safe alone. So Ladies, this comes from one of your own… and I would not hesitate to tell you to visit or stay at the Casino's "Downtown." And Ted is right about the Taxi service at every hotel… usually there is enough Savings on your rooms "Downtown" to pay for your Strip Visits by Taxi, and still come out ahead $$ wise. Food for thought!
Sherrie Brickey
Ted Responds:
Thanks for the input. Especially the great point about being able to walk into any casino if you even feel at all threatened. Pretty much every inch of a casino (except the restrooms) is always on camera and being recorded! If you ever feel unsafe at any time for any reason in any of the tourist areas of Las Vegas (highly unlikely), simply duck inside a casino.
---
I guess no matter where ya go politicians can find a way to spend tax dollars in weird ways, i.e. not to benefit of the most. I came to Vegas in Sept 2000 for the first time. My first vacation in 20 years. It was (I thought) just to appease my wife. She was telling me how I should visit as she had years before and how great it was. I thought O.K., one visit and get it out of my (our) system.
That trip, then one April 2001, Oct 2001 (5 weeks after open heart surgery 45 years old, I'm ex-army and terrorists will not dictate my life!!!) were great. We stayed at Treasure Island and always had a great time. We came out at least twice a year and once made it three times (son turned 21).
But I noticed as you talk about, all of a sudden things started changing, and drastically. Where we once felt we were welcome, it started to feel like we were a bother. Even when we did get offers from several properties for free or discounted rooms, we choose not to use them. We had 3 free nights at Treasure several years ago, and my wife was so upset with the way they changed, we walked out and went to the Riv. Then we made the big mistake, we bought a time share and have since upgraded it to Tahiti Village. The actual cost per night/lifetime use is pretty steep. However, the amenities are great and discounted tickets, free breakfast etc. can count for something.
We do very little gambling now as we rent a car all the time, and do shows and movies. Don't get me wrong, we still enjoy Vegas, just not as much or in the same way we used to. And that is to their detriment. Before we would think nothing about putting back thousands in winnings (and did) because we could have fun doing it. That has changed. I probably spend 40% of what I used to.
I guess what I am saying is this. Politicians don't know what entertains the common folk and the casino/resort owners better get back to what the used to do, entertain us. Even if they don't like us anymore, they can hire people to fake it.
And to you I say, thanks for wanting us to come out and visit!!!!!
Richard Faw
---
We love to hear from you, and value your feedback! Here's how to participate:
Drop us an email at allvegastv@aol.com – We read them all!
Call our recorded comment line at 702-507-0055. We listen to every call.
---
More Las Vegas News – Concerts – Events
---
Coming Hot Holidays
– The following dates are huge times to be in Las Vegas, and rooms are in high demand. Booking in advance is the best way to save. Visit our friends at
Las Vegas Hotel Deals
and spend one of the following hot dates having fun in Las Vegas:
Civic Holiday, Canada August 1-3 (3 day weekend)
Labor Day, U.S September 5-7 (3 day weekend)
Labour Day, Canada September 5-7 (3 day weekend)
Jewish New Year September 19
Halloween October 31
Veteran's Day November 11
Thanksgiving Day, U.S November 26-29 (4 day weekend)
Hanukkah Dec. 2 – Dec. 9
Christmas December 25
New Year's Eve-Day December 31 – January 2 (3 day weekend)
Martin Luther King, Jr., Day, U.S (Observed) January 18-20 (3 day weekend)
Lincoln's Birthday, U.S February 12
President's Day, U.S (Observed) February 13-15 (3 day weekend)
Chinese/Lunar New Year February 14
Valentine's Day February 14
Mardi Gras February 16
Washington's Birthday, U.S February 22
St. Patrick's Day March 17
Easter Sunday April 4
Cinco de Mayo May 5
Mother's Day May 9
Memorial Day, U.S May 29-31 (3 day weekend)
Father's Day June 20
Link To Us! – Have a home page, web page, or blog? Link to us, and give yourself and your friends a quick link to find us from your site. Simply link to http://www.accessvegas.com and name the link Access Vegas!
RSS Feed – We now have an RSS/XML feed! Most RSS programs let you visit AccessVegas.com and automatically pull the feed. For those who want to enter it manually, the feed is:
http://www.accessvegas.com/xml/whats-hot.xml
Share the info: Click to Email this newsletter to a friend!
---
For comments or questions regarding our content
or this newsletter write us at
allvegastv@aol.com
.
New to the list? See our Newsletter Archives for back issues and subscription info. Don't hesitate to forward this newsletter to friends and associates.
All contents copyright 2008 Ted Newkirk. All Rights Reserved.
Hotel Rates Published Accurate At Time Of Publication


July 8, 2009 ISSN: 1529-2770 About Us Privacy Policy