Serving Las Vegas Visitors and Residents Since 1999
Welcome to the Insider Vibe! This is the official newsletter of AccessVegas.Com. We talk about the Las Vegas activities you really care about.
---
AccessVegas.com Quick Info Menu:
| | |
| --- | --- |
| Las Vegas Essentials | Featured Shows |
Newkirk's Notes – comments on Las Vegas from AccessVegas.Com publisher Ted Newkirk:
Hello From Las Vegas! – I'd like to personally apologize if you visited over the weekend into the early week. Temperatures struggled to make it to 50 degrees F and we had numerous overnight lows below freezing. If you are a regular reader, you know that I've reminded everybody over the past few months that our average Dec. and Jan. low temps are 57 (for both months). Fortunately, we're pretty much getting back to those numbers. And, that the actual temperature can easily be 10+ degrees of average.
Working Pretty Well – Posting the newsletter online (instead of delivering it in email) is a nice step forward. So many more are enjoy it because it doesn't get caught in spam filters. Additionally, the look and feel stays intact for ease of reading. Even more importantly, I don't have to kill myself trying to censor it. We have to use words like strip (as in Las Vegas Strip), casinos, gambling, poker, topless (as in shows) and similar. And those are some of the exact words which spam filters use to keep email from getting to you.
Sahara Officially Renamed – A Bloomberg interview with Sahara owner Sam Nazarian indicates that he will be changing the name of the property to SLS Las Vegas and the property will be remade as a trendy, boutique hotel. Which (as I've stated before) won't work in that location in a million years. In related news…
Fon-Tain-Blu-(Goes-Boom)? – The Fontainebleau (spelled phonetically in the blurb title) is seeing quite a bit of hard hat action lately. As exclusively reported by Scott Whitney on Living in Las Vegas #133, discovery is being done to figure out whether it is cheaper to implode the building or take it apart and sell the steel. However, given the resurgence of the Las Vegas economy and solid projections of visitor growth over the next few years, I have to think that finishing the property is still an option.
I have mixed emotions. The building is very out-of-place for the location, boring looking, and and way too tall. Having said that, demolition would be a black eye on Las Vegas at a time things have really turned around. As always, we'll keep you posted! Speaking of Las Vegas turning around…
You Don't Say – Analysts are noting modest revenue increases for Las Vegas tourism in 2012 on the heels of gains in the past few months. We didn't need analysts to figure this out. How about you walk around downtown or The Strip and look with you own eyes. Las Vegas is jammed again!
Biggest growth for 2012 will be in the affluent traveler segment. For those of you complaining that Las Vegas is becoming just for the rich (completely not true, and we give examples of room and food bargains on a regular basis), certainly the segment catering to the wealthier visitor will increase. Look for every steepening rates at places like Wynn/Encore, Venetian/Palazzo, CityCenter, and even Bellagio.
Regardless of the level of your accommodations, prices are on the rise. If you are even thinking about a 2012 Vegas vacation, I'd strongly suggest clicking over to visit our friends at Las Vegas Hotel Deals and enter some dates looking to lock something up. Waiting will only bring higher prices.
Many of you saw an article titled Is Nevada recovering? Depends on who you ask in your local papers. Considering that the article was written by someone from out-of-state, they actually did a pretty good job of nailing it. If you are on tourism, you're probably doing fine. The sector is starting to return to normal. For those in construction, forget about it. Years will go by before the foreclosure housing is absorbed (prompting new home construction),áno resorts are on the drawing board, and we have a glut of commercial space.
Thank You Steve Wynn – According to a recent published report, it was Steve Wynn who at a routine meeting with Clark County (Las Vegas) Sheriff Doug Gillespie brought up the issue of how intimidating the pornslappers (adult escort service handbill distributors) were to visitors. Gillespie and the companies who do the "handbilling" have evidently come to an agreement.
Police won't harass the pornslappers (who are protected under their right to free speech) if the distributors agree to doing things like not slapping the cards (which makes a noise and gets people's attention), not shoving them in people's faces, cleaning up after themselves and similar. We'll see how this is going. As I've always noted, the best advice is to literally ignore them. Treat them like they don't exist.
50/50 – Las Vegas is now attracting just as many female visitors as male. This is a sharp cry from when I first moved here in 1993 and Vegas was a "boys vacation" town. Lots more things for girls to do to get in trouble then there was back then…
Take A Ride On The Wild Side – Motley Crue is slated to do 12 dates at the Hard Rock during the months of February. This is an experiment to see if a hard rock act can make a residency work in Las Vegas a la Celine Dion. This won't be a typical Motley concert date (which are pretty theatrical to begin with). They promise to use the fact that they'll be in one spot (they don't have to break the show down each night) to add all kinds of twists and turns to the show. Tickets are now available: Motley Crue Las Vegas Tickets
Enjoy This Issue!

Associate Editor: Amy Rayner-Cooley
News Researcher/Editor: Rick Ziegler
---
| | |
| --- | --- |
| Skip the airport taxi hassles and arrive at your hotel in style: Check out driver and limo service availability now! | |
---
Holly Madison Celebrated her Birthday at Chateau Nightclub and Gardens – The gorgeous Holly Madison wowed the crowd on the red carpet as she celebrated her 32nd birthday at Chateau Nightclub & Gardens inside Paris Las Vegas, Saturday night. The Las Vegas "PEEPSHOW" star dazzled in a gold sparkle dress by Versace for H&M collection and red sparkle Christian Louboutin stilettos with gold spikes. Photo Credit: Denise Truscello/WireImage
Railroad Pass Hotel and Casino Announces Gingerbread Houses Display – It's Holiday time at the Historic Railroad Pass Hotel & Casino. And, as part of the year- long 80th birthday celebration, they are bringing back a tradition from the 1800's with the artistry of Gingerbread Houses.
The Hard Rock Store Supports The Salvation Army – Donate And Win! – 'Tis the season for giving and The Hard Rock Store inside Hard Rock Hotel & Casino supports The Salvation Army of Southern Nevada by encouraging guests to make donations between now and the end of the year. Suitable items include non-perishable food and cold weather attire.
The Waterfall, Atrium and Gardens Of The Palazzo Transform Into A Majestic Winter Utopia û Guests are invited to enjoy one of the resorts' festive Winter in Venice cocktails – As part of The Venetian and The PalazzoÆs (click link to book) inaugural Winter in Venice celebration, the resortsÆ horticulture team put the finishing touches on its unique winter displays in the resortÆs Waterfall, Atrium & Gardens this morning. Guests are invited to enjoy one of the resortsÆ festive Winter in Venice cocktails while enjoying the distinctive scenery including the popular Gondolier Blanco served at The Venetian and The PalazzoÆs bars and lounges.
---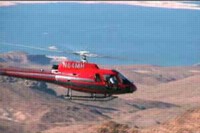 Dream Catcher Sunset Grand Canyon Tour û Landing tour with beverages, snacks and Extra Flight Time in the Grand Canyon! Experience the journey of a lifetime. Your journey begins with a flight out of Las Vegas to Hidden Valley to see the arches. Continue your journey to the Valley of Fire, were you will see red rock formations and some of the most remote, desolate, and fascinating desert landscape.
---
What We're Watching – Vegas Videos You'll Enjoy
---
Members Mania – We Love Our Readers!
I live in South Florida and visit Vegas every year, sometimes twice. If they build a huge casino complex in Miami it would not change my visiting Vegas. I don't come to Vegas for the gambling but for the shows, restaurants and fun. The gambling in second. Before I moved to FL (2 years ago) I lived in MD and seldom went to Atlantic City. Not a fun place. No matter how many casinos/resorts they build in the country there is still only one Vegas!!!
Doris Osborne
Ted Responds:
A recent pretty lengthy article in our newspaper was examining this, and the consensus agrees with you. The Miami developers are quoting crazy numbers when they refer to the visitors they'll steal from Las Vegas. The same point as yours was also made: Las Vegas isn't just about gambling. It is the excitement of the entire destination!
Don't get me wrong: People from the east will take the shorter flight for a quick Miami vacation that involves gambling. But most likely not as a replacement to their Vegas trips.
Unless or until Miami or Cuba builds their own version of the Las Vegas strip with miles of gaming resorts, single casinos in various locals a round the country just wet people's appetite for Las Vegas. I hate to sound like a broken record, but we're on pace to tie the record for visitors this year and pass it next year. That's not exactly a sign that other gaming destinations are keeping people away!

---
Just back from a two-night, three-day stay in Vegas, our first trip to Sin City in two years. We stayed at MGM Grand. No room matching our reservation for non-smoking and one king-size bed was ready upon our arrival, and my wife wasn't feeling well after the flight, so we had to spend an hour in a bar waiting for a room (our paperwork, by the way, guaranteed our room by 3 p.m., but we didn't get ours until 4 p.m.). After that, though, we had a great trip, with time poolside, a nice first-day hit at video poker, and an outing to Fremont Street.
My wife had never been to Fremont Street; I'd seen the same shows there a few times and would have skipped it myself. However, the new (to me) Fremont Street Experience shows (we saw the "American Pie" and "Tribute to Queen" shows, plus one more) were a pleasant surprise to me, so we both enjoyed the outing.
During our stay, we enjoyed fine meals at the Wolfgang Puck and Diego at MGM, and a nice lunch at an outdoor table at Trader Vic's at Planet Hollywood. We thought we'd have a nice view of the Bellagio fountains there, but the view is better from the outdoor tables at Mon Ami Gabi at Paris.
We were very impressed by our first visit to Planet Hollywood. I'd never been impressed by the former Aladdin, but very much like what they've done with the place. I spent some time at the Planet Hollywood sports book and found it to be comfortable, with a nice variety of big TVs for football.
The only show we saw on this trip was "Zumanity", which we thought was great. We hadn't known about the comic relief in this show, and that really added to our enjoyment of the show. Maybe we just got lucky, but the audience members roped into the show were cooperative and funny…I imagine not everyone would be!
One final point about a merchant we've come to feel offers unique, beautiful jewelry at reasonable prices and with unmatched service: Bernard Passman's black coral jewelry store at Venetian. On top of what I've just said, I can add that they stand by the quality of their jewelry without hesitation.
I enjoy the newsletter and look forward to each issue; I also look forward to returning to Vegas sooner next time, as our package at MGM included an airfare credit for our next trip!
Scott from Dimondale, MI
Ted Responds:
First of all, I need to note that we just found a bunch of great trip reports from 2008 that got orphaned in our system. This was one of them. Over time, we'll be running those which are still relevant.
When you have issues with a property, I still highly recommend sending a polite but pointed snail mail to the hotel in question. I realize that complaining on social media is becoming more popular, but the ease of it often makes business more dismissive of it. For a long time I remember Wynn's Twitter feed getting filled with complaints. And the response to each was "call us". I mean… they can't very well fix things over Twitter (or even Facebook). Do one better and write them and you might be surprised at how they'll work to make it up to you!

---
Membership Update – We're a few weeks away from going to a paid subscriber model for the newsletter. Unquestionably, our information and advice improves your Las Vegas vacations. When you know what is happening, where the deals are, how not to get ripped off and similar, you maximize the time you have here (which doesn't come cheap when you factor in air and hotel costs).áThe price will be less than $2 a month ($23.95 per year). That's less than the price of a soda and candy bar at your local mini-mart.
Why this change when we've been free for so long? Simple: When I started in 1999, there really wasn't that much Vegas news to sift through (and the newsletter was much shorter). Over the years, the time it takes to read all the papers, magazines, blogs, news feeds, press releases and similar and distill it all for you has grown intense.
AccessVegas.com has suffered because of our attention to the newsletter. (For example, we just finally got a mobile version going, something we should have done two years ago). While we keep the site updated, the look and usability if more 1997 (when we launched) then 2011. We can't do a really great job at both the site and newsletter with present staffing, and the site is our flagship.
This left me with two options:
1. I could radically reduce the scope of the newsletter and quit writing my parts so I can work on the revitalization of Access Vegas. You can get generic Vegas news from a million places now (if you have a zillion hours of free time on your hands each week to sift through it all). But, your feedback indicates that the key reasons you read are for my sections and because we distill down to all the important info. Or…
2. We can ask everyone to pitch in a couple of lousy dollars per month and not only continue what we do, but expand on it with special "members only" features we'd like to add over the course of the next year. We'd like to better address many of the common questions you have (which takes research time).áWe have a killer idea for a specialized app that will save you tons while you are in town. It will be free to paid subscribers. (If you aren't an app type of person, you'll have access to the information online in a members area so you can print it out and bring it along, or surf it on your phone or iPad).
We'll also promise a personal response when a paid subscriber writes us with a Vegas question, which we don't have the staff to do now (especially on stuff that has to be researched). We have the connections to get the right answers on stuff we don't know off the top of our head. But not always the time to do so.
Hence, we're going with option #2. We love helping you guys out. We just need a little help from you to do it properly.
Thanks in advance for your support!

We love to hear from you, and value your feedback! Here's how to participate:
Want to comment on a current reader post? Use the comment box on that particular web page. Many of the stories we post also have comment boxes at the end of the story. Make your voice heard!
Drop us an email at AccessVegas@AccessVegas.com – We read them all!
Call our recorded comment line at 702-507-0055. We listen to every call.
---
More Las Vegas News – Shows – Events