Serving Las Vegas Visitors and Residents Since 1999
Welcome to the Insider Vibe! This is the official newsletter of AccessVegas.Com. We talk about the Las Vegas activities you really care about.
Need to contact us? Send feedback to
AccessVegas@AccessVegas.com
Missed an issue? Click to Read Back Issues Online.
---
AccessVegas.com Quick Info Menu:
| | |
| --- | --- |
| Las Vegas Essentials | Featured Shows |
Las Vegas Events
---
Las Vegas Shows, Headliners, And Concerts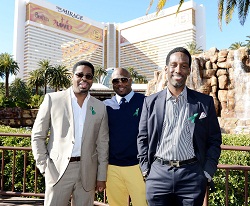 Legendary Vocal Group Boyz II Men Announces Extended Engagement At Mirage – Beginning March 1, 2013, Boyz II Men will continue its singing engagement at The Mirage Hotel & Casino with 78 shows on select weekend dates until December 29, 2013. Catch the performance of baritone Nathan Morris with tenors Shawn Stockman and Wanya Morris at the Terry Fator Theatre as the four-time GRAMMY Award-winning R&B vocal group serenades the guests with their classic music.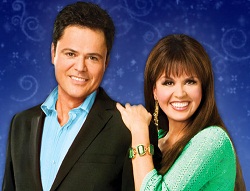 Donny & Marie Osmond Extend Their Flamingo Las Vegas Shows – Donny & Marie will continue their performances at Flamingo Las Vegas until 2013 giving entertainment for their sold-out audiences. The duo was recently voted by Las Vegas Review-JournalÆs readers which includes ôBest Show,ö ôBest All-Around Performersö and ôBest Singers.ö
Donny explains, ôWhen we first wanted to return to Vegas and were looking for showrooms, I saw the one at the Flamingo and immediately knew that this was it, this was the one. It was traditional Vegas, and it was intimate enough yet big enough to support a larger production show. It was a perfect fit.ö
Academy Of Country Music Announces 2-Night Outdoor Music Festival – The Academy of Country Music is announcing the addition of a 2-night outdoor music festival as part of the THE ACM EXPERIENCE, the country music lifestyle event created for fans during The Week Vegas Goes Country«. The ACM Experience is a fan-focused three-day event including the ACM EXPO, outdoor music festival and much more, to be held April 5-April 7, 2013 at The Orleans Hotel and Casino in Las Vegas. The events will culminate in the already-announced ACM Fan Jam, a ticketed event headlined by Brad Paisley, on Sunday, April 7, 2013.
---
Las Vegas Attractions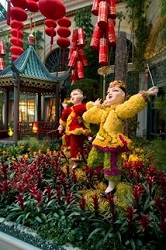 BellagioÆs Botanical Gardens Chinese New Year Theme Welcomes Year Of The Snake – BellagioÆs Conservatory & Botanical Gardens welcomes the Year of the Snake with vibrant and alluring floral designs created rich in Chinese tradition. Guests are invited to celebrate now until March 3.
The Conservatory uses the early practice of Feng Shui in designing its tranquil temple. Feng Shui is an art that uses surroundings to invite balance and harmony as well as positive life energy. Every garden in the Chinese New Year display includes water which ensures a positive flow of energy. Pine, plum and bamboo û three friends of winter, are also visible in the display which symbolizes perseverance, modesty, and integrity, respectively.
---
Las Vegas Restaurants And Dining
Public House Las Vegas at Luxor Toasts Wine Down Wednesdays With Half-Priced Wine And Prix Fixe Meals – Public House Las Vegas at Luxor Hotel and Casino has launched Wine Down Wednesdays with specially priced wine and prix-fixe menus every Wednesday night from 7 to 10 p.m.
---
Super Bowl Las Vegas 2013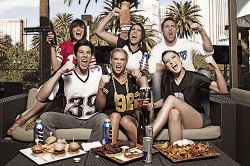 Rhumbar Hosts Tailgate Parties And Drink Specials Leading Up To The Big Game – RHUMBAR at The Mirage Hotel & Casino will transform into a lush outdoor tailgate celebration with a series of postseason football parties on the stylish patio during all playoff games, culminating with the Big Game Tailgate Party on Sunday, Feb. 3. During each playoff game, football fans can watch their favorite teams play on multiple flat-screen televisions throughout the patio.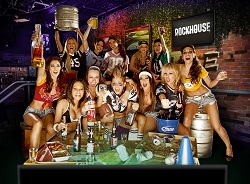 Rockhouse Tackles Open Bar Specials For The Big Game – Rockhouse located inside The Grand Canal Shoppes at The Venetian Resort-Hotel-Casino invites Super Sunday partygoers to enjoy an open bar special for 'The Big Game Sunday, Feb. 3.
The hot spot will offer fans an all-access premium open bar from kick-off until the final whistle blows, starting at $100.
---
Mardi Gras Las Vegas 2013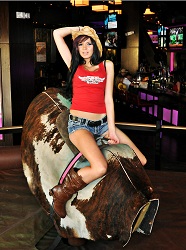 PBR Rock Bar Brings ôBourbon, Beads, And Bullsö Mardi Gras Party To The Strip – PBR Rock Bar & Grill inside Miracle Mile Shops at Planet Hollywood Resort & Casino will bring a taste of New Orleans to the Strip with its ôBourbon, Beads and Bullsö Mardi Gras celebration on Tuesday, Feb. 12.
In honor of the famed Bourbon Street party, the Strip-side hot spot will offer Fat Tuesday partygoers a bourbon drink, colorful beads and bull rides for $10 all day.
---
Valentine's Day Las Vegas 2013
Tacos & Tequila Heats Up ValentineÆs Day With Romantic Menu For Two – In celebration of ValentineÆs Day, Executive Chef Saul Ortiz has created an irresistible prix fixe menu at Tacos & Tequila (T&T) inside Luxor Hotel and Casino. Guests will fall in love with the flavorful menu priced at $58 per couple available exclusively on Thursday, Feb. 14.
---
Las Vegas Economy And Real Estate
---
More Las Vegas News
---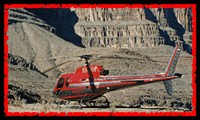 Maverick Indian Territory Grand Canyon Tour û This exciting tour begins by flying over the beautiful Lake Las Vegas, Lake Mead, the world famous Hoover dam and Fortification Hill, an extinct volcano. View the breathtaking scenery and wildlife of the southwest along the way. Maverick Helicopters will descend and land in the Hualapai Indian Territorym 3,500 feet into the Grand Canyon.
---
Newkirk's Notes – comments on Las Vegas from AccessVegas.Com publisher Ted Newkirk:
Hello From Las Vegas! – Where did January go? It seems like New Year's Eve was just last week, and now we're already about to stare February squarely in the face. The year's shortest month brings average high temps in the low 60's and an average annual rainfall of nearly an inch (our wettest month of the year). I wouldn't bother packing the umbrella. Your odds of being here when it rains are always slim-to-none. But, I wouldn't bother with the swimsuit either. Not just quite yet.
Bill's Gambling Hall – You only have a little over a week to take your last peek into the Barbary Coast (aka Bill's Gambling Hall for the past few years). February 4, 2013 will see property owner, Caesars Entertainment, closing it, and giving the three-decade old hotel a top-to-bottom makeover including a rooftop pool club that will be thumping all day and all night (from what we understand).
How many more clubs (both dayclubs and nightclubs) can Las Vegas withstand? Well nightclubs is one of the few Vegas subjects I'm not really up on. However, with the game-changing, mega-club Hakkasan opening this year at the MGM Grand, some people knowledgeable about the nightclub industry here claim that the market will reach such saturation that you might actually see a club (or two) close.
Is it just me, or does the name Hakkasan sound like a noise one makes when they get food caught in the wrong tube while they eat?
Interesting Perspective – The U.S. Federal Government borrows about the same amount every single day that it cost to build all of CityCenter. Ouch!
Classroom Gaming Edumacation – A recent article Casino U: A look inside UNLVÆs gaming lab told all about how tomorrow's gaming (gambling) managers are getting trained for the business. In the past, you'd work on a casino floor, learn the games, learn your people skills, and get some up close and personal experience with your customers. The next generation is learning in classrooms, which includes learning how some of the basic games are played.
Look… if you want to get into casino management, how about you read a "How To Play Craps" book, and go hit the tables a few times?!? Is that too much to ask? I just continue to worry about this ever-growing disconnect between management and the actual business they are running. You can only learn so much in a classroom.
When Golden Gate and (then) Fitzgerald's owner Derek Stevens decided to sink a pile of cash into remodeling both those properties, he did it because he was downtown on-site on a very regular basis and saw the demand. Not because a bunch of clueless consultants who never get out of a classroom told him to. And, he continues to be on-site making sure the guest experience is a good one. Without ever learning how to in a classroom. Oh my!
Revel A Smoke-Free Failure? – Probably going back nearly a couple of years, we noted that for those of you who prefer smoke-free casinos, you'd want to keep your eye on Atlantic City's new Revel. They had planned to open and stay completely smoke-free. Oooops.
The property has seriously struggled since opening and while the soft economy and Pennsylvania gaming didn't help (this was pre-Hurricane Sandy, the storm which hit Atlantic City hard), even pundits who despise smoking are citing the no-smoking property policy as hindering business. It appears that smoke and casino gaming will be intertwined for some time to come.
They'll Never Learn – An investment firm recently purchased 427 condos at Veer (the two buildings at CityCenter which look like they are about to tip over). They got a nice recession-era bulk price and plan to rent them out for a few years before selling them when the market is better. Sounds like a plan, right? Not quite so fast.
I said something back in 2000 when a condo tower was proposed for the site of the Harley-Davidson Cafe and I'm sticking to it. 1. People don't want to live on the Las Vegas Strip and 2. For the price of a Strip condo, you could stay in an upscale hotel suite every single night for 2-3 straight years.
Strip condos (excepting Turnberry, which technically isn't right on The Strip) have simply never been great investments and for some reason people believe that it is just the current market conditions. When things get good again, we're going to find out that it has been a bad idea for over a decade, will continue to be a bad idea, and I'd be shocked if we see any new condo construction in the next decade.
New Years Resolutions – I've made some "minor" resolutions to get more organized, lose some weight, and get on the treadmill. However, unlike in years past, I'm taking a much more sensible approach to it all. Rome wasn't built in a day!
I'm spending perhaps 15-20 minutes per day simply organizing my life (ranging from all the mess of computer files strewn all over my hard drive to my paper document filing system to projects around the house) and the results are starting to show. Give it a try for yourself. 15 minutes a day goes by before you know it, but do it every day for a month and you see progress.
I also did some math. Did you know that if you reduce your caloric intake just 500 calories per day (provided that your present eating habits have you keeping a stable weight), you'll lose a pound every week? Believe it or not, 500 calories is pretty easy to ditch. That's about the amount in a personal bag of potato chips, normal dish of ice cream, or some brands of candy bars. A one-time small sacrifice once a day should add up over the year. I'll let you know how it goes!

Associate Editor / News Researcher: Rick Ziegler
Concerts and Headliners: Amy Rayner-Cooley
---
Members Mania – We Love Our Readers!
I am frequent traveler to one of the ôfunnestö cities in the world – Las Vegas (3-4 times a year for quite a while) and find very useful your Access Vegas website û Thank you for the good work.
One of my regular visits has been during the opening week of the college basketball tournament now referred to as March Madness opening week. In the past the casinos rolled out a bit of the red carpet with low cost rooms and free expanded sports books to view/bet the games as an extra enticement. It has created a great atmosphere to relieve the glory days of your alma mader and spend some money with your friends from those days.
Last year I noticed for the first time the "money makers" started to think of ways to increase revenue from the event. For example Planet Hollywood started to charge for their extended viewing area on the casino second floor (Mezzanine next to Peepshow). It was something like $68.00/day but included all you could eat and drink from their portable bar/grill.
Imperial Palace (The Quad) removed its free, over-flow, viewing area that used to contain free appetizers. To find a free, extended-viewing area in a Ballroom type setting we had to move off strip to Gold Coast.
Now – This year before even arriving I have noticed room rates tripling during this years time. For example, Flamingo, where we have stayed several times and have enjoyed its location, is above $300.00 a night on a Wednesday, Thursday, and Friday combinations. Harrah's – Total Rewards has blacked out all room promotions during this time period. I have never seen rates this high ever during a peak period/event.
I would love to hear your insights on if the casinos are truly selling out two months prior to the event or are the "money makers" simply getting greedier.
Regards,
Jeff Carpenter
Ted Responds:
Part of this is simply due to the increasing popularity of March Madness here in Las Vegas. Add on to that the many colleges which have spring break around that time and you've got some seriously rising demand for our city's 150,000 hotel rooms. Rooms have really always been about supply and demand. It just so happens that the demand has really started to skyrocket.
Las Vegas has become THE place to be for events like March Madness and the Super Bowl. So, the people partially to blame for the room rates are your fellow visitors. Hotel rooms are no different than airline tickets: The prices swing completely based on demand. The demand is high.
Now, let's toss in that both major gaming companies (Caesars Entertainment and MGM Resorts) under extremely heavy debt, and have little incentive to toss out any favors at a time when they aren't exactly begging for customers. Mandalay Bay's sportsbook has even been offering bottle service — getting a reserved table for buying a high-priced, complete bottle of liquor — during football games. (We're unsure if this practice will catch on around the industry).
Now, obviously, we have nothing to do with this. We're observers, and we generally refuse to shell out unnecessary premiums. But at the end of the day, refusing to pay, and looking for a better deal is the real way to drive the prices down. Which brings me to…
You Can Still Get Reasonable Rooms Even During March Madness – All of the properties you mentioned plus the rewards club were all Caesars Entertainment (formerly Harrah's company). Pssssst… I've got a little secret for you: They aren't the only game in town! You are not married to them! Just because you are part of any "loyalty program" doesn't make it a one-way street.
I did a search for March 21-24 through our booking box in this newsletter and found the Flamingo at $261 a night. Still spendy, but certainly not the $300+ they wanted to charge you! (So much for loyalty).
Also, I found some pretty reasonable rates considering it is the opening weekend of March Madness:
Under $60

: El Cortez, Palace Station, Clarion (just a few steps off The Strip, aáblock north of Encore)

Under $90:

Stratosphere (all new rooms), Riviera, Plaza (all new rooms), Circus Circus, more…

Under $120:

The D (all new rooms), Four Queens, Tuscany (all-suite, 1/2 mile from Strip), more

Under $150:

Golden Nugget (pride of downtown), Tropicana (all new rooms), Luxor, LVH, plenty more…

Under $180:

Trump (nice), Westin (nice), MGM, Monte Carlo, plenty more…
While these certainly aren't like the mid-week rates you'll find in the middle of summer, they aren't bad for a super-peak time.
I hate to beat a dead horse, but if all of our readers would be kind enough take 10 seconds out of your life to use our booking box toward the top of this page (or at AccessVegas.com) and see if our hotel partner can do better than your "loyalty program" (or the site you usually book at), we'd both perhaps be better off for it.
There is nothing "loyal" about $300+ a night rates at The Flamingo, and booking through our site helps support this newsletter. Win-win for everybody!

We love to hear from you, and value your feedback! Here's how to participate:
Want to comment on a current reader post? Use the comment box on that particular web page. Many of the stories we post also have comment boxes at the end of the story. Make your voice heard!
Drop us an email at AccessVegas@AccessVegas.com – We read them all!
Call our recorded comment line at 702-507-0055. We listen to every call.
---