Serving Las Vegas Visitors and Residents Since 1999
Welcome to the Insider Vibe! This is the official newsletter of AccessVegas.Com. We talk about the Las Vegas activities you really care about.
---
AccessVegas.com Quick Info Menu:
Las Vegas Essentials

Featured Shows

Photos and Wallpaper
Newkirk's Notes – comments on Las Vegas from AccessVegas.Com publisher Ted Newkirk:
Hello From Las Vegas! Lots to get to, so we'll dive right in:
10 Years For O – My how time flies. I can still remember my first walk through Bellagio and wondering how the new (at the time) Cirque du Soleil show O would fare. Time has given the positive verdict and we want to congratulate Cirque du Soleil's O on ten years here in Las Vegas. Cirque du Soleil O Tickets
George Wallace Offers Early Voters Complimentary Tickets – George Wallace, headliner of Las Vegas' "Best 10 p.m. Show," is offering one complimentary show ticket to all patrons who present an "I Voted" sticker to the Flamingo box office. Early voters may redeem their "I Voted" sticker for a George Wallace show ticket any time between now and November 11. This offer can't be combined with any other offer and the "I Voted" sticker must be surrendered upon receiving the complimentary show ticket. George Wallace Tickets
Don't Forget… Last Chance To See Mamma Mia! At Mandalay Bay – Time is ticking down on the final chance to see another extraordinary long-running fixture of the Las Vegas Strip. Mamma Mia! has consistently been ranked as as a Top 10 show year after year, and there is no substitute for seeing it in Las Vegas. Do so before the curtain closes just after the end of 2008. Mamma Mia! Las Vegas Tickets
Local Housing Market – is looking to be in the tank a long time. I won't spend a long time on it, but a little bit of new news: The highest areas of foreclosure in the Las Vegas area are in the Northwest (and far Northwest part of town in areas like Centennial Hills). Especially for those of you from out of town who are financially stable and thinking of buying a vacation home here, think twice about buying in these areas. Here's why:
Las Vegas is really spread out. Most of the newer development (including in this area) is a long drive from The Strip. (Long time locals joke that it should be called "South Reno" as it seems like you have driven halfway to Reno to get there). What good is a dirt cheap foreclosure when you are nowhere near The Strip or the airport?
Now… if you are moving to retire or moving here with a family and don't care about being close to business centers, the airport, or The Strip, this might be for you. New, quiet neighborhoods that are no different than living in parts of Phoenix, Albuquerque or newer areas of Southern California. For those wanting more research:
Halloween In Las Vegas Event List – As promised last issue, we have been compiling a list of Las Vegas Halloween Events. More event notices are coming in every few days, so you may want to bookmark that page, tell your friends about it, and check back often.
Help Us Help You Out – It is no secret times are tight. One of our (bigger) competitors just recently laid off 10% of their media staff. We have no such plans, but more than ever we ask for your support to keep this newsletter free and as jam-packed with information as always. Here's how to help:
Many write and tell us how invaluable our advice and news was to helping plan a great Las Vegas vacation, but then mention (in the course of their email) that they booked their trip elsewhere.

Please take a minute to check the rates

of our travel partners Las Vegas Hotel Deals. You'll be surprised at how low the rates are (sometimes lower than the actual hotel web page) and even if they are only a couple of dollars more a night, use them anyway. A very small price to support a sponsor when you consider the time and money our advice saves you on each trip!

Las Vegas' top shows

have been long-time sponsors of this newsletter. They buy space every week for those graphical ads in the upper right hand sidebar and make the investment that allows us to put out a great publication at no cost to you. Click thorough to the sites of each of these great shows and explore the idea of seeing them!

Help us spread the word

that people can sign up for our newsletter (top of our main page AccessVegas.com)! Many of you participate/post to various message boards, travel boards and internet discussion groups. Make a post about us!Also, o you read (or subscribe to) any travel publications? How about a quick email to their editor, letting them know about this newsletter? Many of them would also appreciate subscribing (and in turn telling their readers) because of the wealth of Las Vegas travel news resources we put into each issue.
Enjoy This Issue!
Ted Newkirk
CEO/Managing Editor
Associate Editor: Amy Rayner-Cooley
News Researcher/Editor: Mark Jacobs
---
Las Vegas Is On Sale!
Get Great Rates At All Hotels:

California from $39,

Fremont from $39,

Gold Coast from $35,

Main Street from $39,

Orleans from $42,

Sam's Town from $36,

Sun Coast from $58,
More Savings At All Vegas Hotels!
---
Mandalay Bay And The Mirage To Host Closed Circuit Viewing For De La Hoya vs. Pacquiao – "The Dream Match"
–
Mandalay Bay
and
The Mirage
will host closed circuit viewing in conjunction with the upcoming "Dream Match" between the 'Golden Boy' Oscar De La Hoya and Manny 'Pacman' Pacquiao.
(Tickets)
The championship card, scheduled for Saturday, Dec. 6 at the MGM Grand Garden Arena, will be distributed by HBO-Pay-Per-View and the live telecast will begin at 6 p.m. PST. Circus Circus, TI, Monte Carlo, Excalibur, Luxor and New York-New York will host a limited number of closed circuit seats. Tickets for the fight sold out in one day and established a live gate of nearly $17 million.
Click to Read The Full Story …
Usher To Perform At The Pearl Concert Theater On November 21 – R&B sensation Usher makes a stop in Las Vegas and is set to perform at The Pearl Concert Theater at the Palms on Friday, November 21, 2008 at 9:00 p.m. (Tickets) After being signed by legendary L.A. Reid at the young age of 14, Usher Raymond, released his debut album Usher in 1994. His first single, "Think of You" reached the top of the charts and paved his way to be known simply as Usher and make his mark on the R&B charts. Click to Read The Full Story …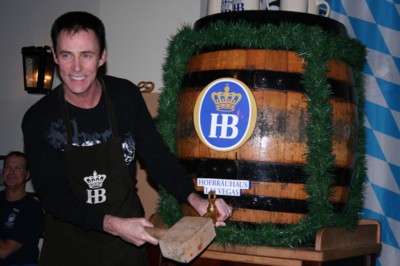 Lance Burton Taps Keg At Hofbrauhaus In Honor Of Oktoberfest – Master Magician Lance Burtoná(Tickets) was honored by tapping the keg at the Hofbrauhaus Sunday night (Oct. 5). This is the fifth year in a row he has tapped the keg at Las Vegas' landmark German restaurant the Hofbrauhaus. Next to the Christmas tree, Oktoberfest is the most popular German custom that Germany has ever exported to the rest of the world. Click to Read The Full Story …
The Smashing Pumpkins Reunion Tour Stops In Las Vegas At The Pearl At The Palms November 29 – Celebrating their 20th Anniversary Tour, The Smashing Pumpkins make their way to The Pearl at the Palms on Saturday, November 29, 2008 at 8:00 p.m. (Tickets) The Smashing Pumpkins – one of rock's most forward-thinking, influential, and often misunderstood musical forces – commence their North American "20th Anniversary Tour" November 1. Click to Read The Full Story …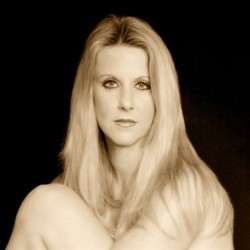 American Superstars Show at the Stratosphere Casino Hotel and Tower to Host Limited Engagement Celine Dion Tribute – The American Superstars show at the Stratosphere Casino Hotel and Tower (Tickets) will add Elisa Furr as Celine Dion for a special limited engagement through October 27, 2008, announced American Casino & Entertainment Properties officials. ôOur Christina Aguilera tribute artist is taking a break, and we needed a high caliber replacement. Celine Dion is a musical icon with a voice like no other, the adoration of fans worldwide, and a recent record run here in Vegas. We are pleased to welcome the talented Elisa Furr and her amazing tribute to Celine Dion,ö said Mark Callas, who produces American Superstars with his Springtime Productions partner, Donny Moore. Click to Read The Full Story …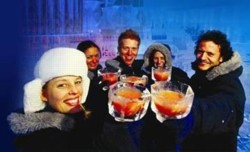 Minus 5 Experience Opens First Permanent Ice Lounge in the United States – The first permanent ice lounge in the United States has opened at Mandalay Place, adjacent to Mandalay Bay Resort & Casino in Las Vegas. The 2,000 sq. ft. Minus 5 Experience welcomed its very first patrons with an "Elvis sighting," an unveiling of a life-sized ice Elvis, complete with signature pompadour, glasses, side-burns, and guitar. On a day when the temperature topped 90 degrees in Las Vegas, the inside of the newly opened Minus 5 ice lounge pushed the mercury to a frigid 23 degrees Fahrenheit, or, true to its name "minus 5" Celsius. Click to Read The Full Story …
Gambling Talk: Limit and Pot Limit Omaha High – with Victor H. Royer. Join our own "Vegas Vic" in the seventh of a series of poker instruction brought to you via streaming video! This week: Limit and Pot Limit Omaha High (broadband)
---
Members Mania – We Love Our Readers!
What happened to coffee pots in the rooms? We just visited Vegas within the last two weeks and were surprised to find the was no coffee in our room (unless of course we wanted to order through room service). My wife does not do well without her coffee the first shot out of the cannon. Then we find we can get coffee at the restaurants at the casinos ($3.00 a cup).
Where we were staying we knew we could get a complimentary cup as long as we were gambling, which is what we did. This brings up another story, it seems that where we were staying you could only get one drink at a time, and could not have two containers in front of you at one time. BOOZE i understand, BUT COFFEE?????????
Other than that had a fine time. this was our 9th trip in 12 years and we watch buildings, casinos and coffee go up toward the sky!!!!!!!
T. Dede
Ted Responds:
Excellent question. I remember some years ago (this goes way back) when The Rio removed coffee from the rooms because the health department dictated that the maids didn't have the proper facilities to wash the coffee pot. Some hotels simply replace the pot with a clean one, others may have arranged to have them properlyácleaned by the maids.
Per getting it from a cocktail waitress, she might have been under the gun to follow ever-more-strict rules. You could try tipping her a little more and seeing if she can hustle for more. However… another option that maybe no one thinks about: There are a number of Walgreens/CVS type stores along The Strip. Stop in and BUY a $10 coffee maker and a $5 can of coffee. You now have coffee in your room for your entire stay, anytime of the day, for the price of what you'd otherwise probably spend on it in a single day. (This is a great tip for bottled water also).
As in-depth as we know Las Vegas, our one weakness may be that we actually do live here, so we rarely get a room. So I toss this out to the readers:
If you can think back to your most recent (or even past few) trips, where did you stay and did the room have a coffee pot in it? Email news editor Mark Jacobs at mark@accessvegas.com and he'll compile a list!
---
I have read that you have to wait on line for an hour or more for the seafood buffet before being seated. I & my party of 4 arrive in Vegas on Oct. 26, & planned on going to this buffet for dinner on Wednesday, Oct. 29th. Does waits of an hour or more still apply.
Thank you!
Hap Fairman
Ted Responds:
Hap is already going to be in town by the time this comes out, but I did fire him the following note:
Wait lines depend on buffet, time of day, and day or week. If you really want to check out a certain buffet, go Sunday through Thursday and arrive within 30 minutes after the dinner buffet hours start or wait until about an hour before the buffet closes for the evening to avoid the longest lines.
---
Hi Ted,
I've been an avid reader of your e-letters since our first-ever trip to Las Vegas in May of 2007. We had such a fantastic time seeing all the glitz of downtown, the strip, with the entertainment, and the food, etc. We enjoyed it so much that we couldn't wait to come back again for a second trip this September, 2008!
With your e-letters and a bit of research on my own.. I've learned that deals CAN be found… for hotels, entertainment, and dining… as long as you're looking in the right places. You have to pre-plan you trip.. decide what you want to do.. how much you can afford to spend… for the length of your stay. Your e-letters helped me greatly with those plans… and I thank you.
I'm concerned with all the talks about on the downturns of Vegas. The economy has hurt many communities from coast to coast in the United States… and Las Vegas is not immune to those downturns. Just the reports on the housing market in the entire state of Nevada alone can make that point. With the cutbacks (in various areas) at some of the casino's — how has that effected the Vegas visitors gambling experiences? Are the casino's paying out at all these days?
We were lucky to win $800 on a 5 cents slot machine (at maximum bid … of course) at Sahara on the very first day of our May 2007 trip. We used that winning money towards our other gambling times during the entire week we stayed. In between our shows and sight seeing and dining… we like to gamble a little (it IS Vegas after all)… but we're not liking the idea of throwing our money away on slots if the machines are hardly "loose" because of the Casino revenue issues. What's your take on the subject?
Patrick Magee from Upstate New York
Ted Responds:
The downturn in the housing market here has nothing to do with tourism. Too many people moved here and wanted to live the Las Vegas lifestyle without a clue as to how they were going to pay for it. All their friends were getting houses and they wanted one. Add to that the (unfortunate) number of people who bought vacation homes thinking it was a good investment plus the downturn in residential home building, and you had a recipe for disaster.
The condo situation didn't help. For the most part, only a moron would think that a numerous high-rise condos would work in a city where you can get a 3000 square foot house with a yard and a pool for the price of a 1000 square foot condo. Even Trump Tower here seems to be selling poorly.
The general consensus is that the casinos have tightened slots and table game rules to the point that it is driving away gamblers. People are choosing to see a couple of shows and have some fine dining experiences instead of the disappointment that quick gambling losses seem to bring.
You'll be able to tell friends and family about seeing Phantom or Mamma Mia for years to come. Similar with what a great meal you had at a celebrity chef or other amazing restaurant. A much better investment then dropping the same amount of cash in a short time at the casino.
We usually get plenty of reader feedback about any problems or changes from previous visits and we haven't heard much about levels of customer service yet (which means it may not be a problem). If we start hearing about it, we'll report is as always. The letters that end up here represent what many of our readers are saying!
---
At your urging, we ventured downtown for the first time. We had this image of seedy, dingy and unsafe. Wow, were we wrong. The atmosphere was delightfully upbeat, day and night, and we never felt unsafe.
We frequented several casinos, restaurants and attractions. Next trip we will skip the Strip altogether! I've passed your website onto many people who wonder how we get such great deals. Love the newsletter. Thank you so much.
Tina from New York
---
We love to hear from you, and value your feedback! Here's how to participate:
Drop us an email at allvegastv@aol.com – We read them all!
Call our recorded comment line at 702-507-0055. We listen to every call.
---
More Las Vegas News – Concerts – Events
Coming Hot Holidays – The following dates are huge times to be in Las Vegas, and rooms are in high demand. Booking in advance is the best way to save. Visit our friends at Las Vegas Hotel Deals and spend one of the following hot dates having fun in Las Vegas:
Halloween October 31
Veteran's Day November 11
Thanksgiving Day November 27-30 (4 day weekend)
Hanukkah Dec. 22 – Dec. 29
Christmas December 25
New Year's Eve-Day December 31 – January 1
Martin Luther King, Jr., Day, U.S (Observed) January 19-21 (3 day weekend)
Chinese/Lunar New Year January 26
Lincoln's Birthday, U.S February 12
Valentine's Day February 14
President's Day, U.S (Observed) February 14-16 (3 day weekend)
Washington's Birthday, U.S February 22
St. Patrick's Day March 17
Easter Sunday April 12
Cinco de Mayo May 5
Mother's Day May 10
Father's Day June 21
Canada Day, Canada July 1
Independence Day July 4
Civic Holiday, Canada August 1-3 (3 day weekend)
Labor Day, U.S September 5-7 (3 day weekend)
Labour Day, Canada September 5-7 (3 day weekend)
Jewish New Year September 19
Link To Us! – Have a home page, web page, or blog? Link to us, and give yourself and your friends a quick link to find us from your site. Simply link to http://www.accessvegas.com and name the link Access Vegas!
RSS Feed – We now have an RSS/XML feed! Most RSS programs let you visit AccessVegas.com and automatically pull the feed. For those who want to enter it manually, the feed is:
http://www.accessvegas.com/xml/whats-hot.xml
Share the info: Click to Email this newsletter to a friend!
---
For comments or questions regarding our content
or this newsletter write us at
allvegastv@aol.com
.
New to the list? See our Newsletter Archives for back issues and subscription info. Don't hesitate to forward this newsletter to friends and associates.
All contents copyright 2008 Ted Newkirk. All Rights Reserved.
Hotel Rates Published Accurate At Time Of Publication


October 22, 2008 ISSN: 1529-2770 About Us Privacy Policy