Our Readership
Proudly Serving:
60,000 +
Vegas-Loving Subscribers!
Attention Las Vegas Tourism Marketing and PR Professionals:
Please contact us at AccessVegas@AccessVegas.com regarding guaranteed inclusion of your releases in future issues.
This Week's Top Tours
Absinthe Tickets – Click Now!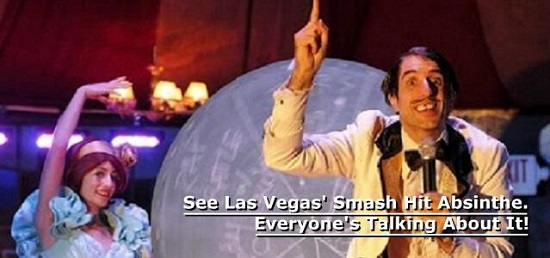 Newkirk's Notes And Members Mania
Hello From Las Vegas! – Newkirk's Notes and Members Mania is now part of our AccessVegas.com Premium Insiders Advantage, where we guarantee to answer premium subscribers questions professionally and share the help with fellow premium subscribers.
This and many other benefits are available to our Insiders Advantage subscribers. Please click here to view all benefits, including access to our exclusive "no coupon needed" Vegas Super Secret Specials Spreadsheet, which we guarantee will save you the cost of the membership.
(These are simply the latest which have been added to our list of hundreds of specials)!
Why don't you come on over and join us!

Ted Newkirk, Publisher
Editor: Rick Ziegler
Associate Editor, News Researcher, Concerts and Headliners: Amy Rayner-Cooley
Las Vegas Attractions
Jersey Boys Tickets – Click Here!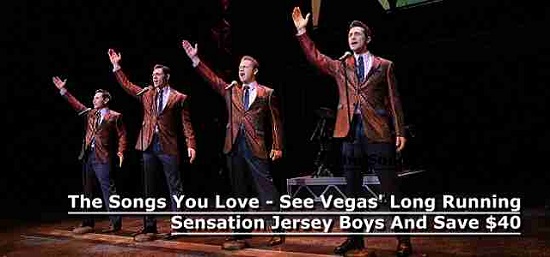 SHOWS – CONCERTS – HEADLINERS
HGTV's Jonathan Scott Spotted At ABSINTHE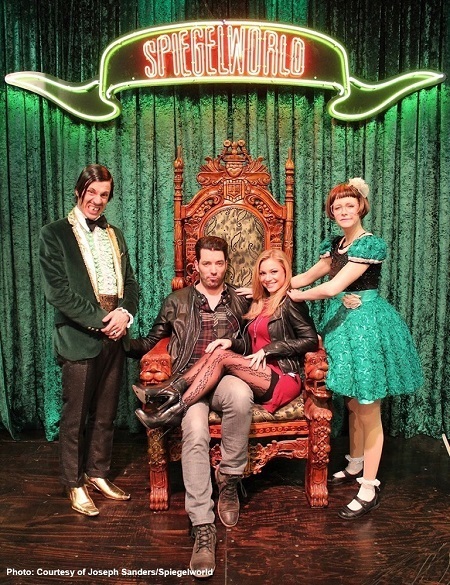 HGTVÆs Property Brothers host, Jonathan Scott attended the hit show ABSINTHE at Caesars Palace on Saturday, February 6. Scott was spotted at the 10 p.m. performance taking in the hilarious antics and outlandish acts. He met with The Gazillionaire and his raucous assistant Joy Jenkins following the show for a photo and to express his enjoyment of the performance.
Don't Miss These Additional Stories:
Dates Announced For 2016 Life Is Beautiful Festival
Book Life Is Beautiful Las Vegas Tickets Now
A Trip Down Memory Lane With Jubilee!

(with photos)


Academy Of Country Music Awards Returns To MGM Grand In April
Book Academy of Country Music Awards Las Vegas Tickets Now
What Happened To Jubilee? The Showgirl Production Was Trapped In Time
Mariah Carey Shares Behind-The-Scene Photos From Las Vegas Residency (with video)
Book Mariah Carey Las Vegas Tickets Now
10 Questions With The Conductor For 'Showstoppers'
Book Showstoppers Las Vegas Tickets Now
Two New Shows Spoof On Las Vegas – It's "Family Fun" vs "Family Guy"
It's The End Of An Era As 'Jubilee' Closes
Las Vegas Tours And Attractions
Madame Tussauds Newest Wax Figures Unveiled At Donny And Marie's Show
FAA's 2015 Award Of Excellence "Diamond Award" Given To Maverick Helicopters

Maverick Helicopters, an award-winning division of Maverick Aviation Group, recently received the Federal Aviation AdministrationÆs (FAA) 2015 Award of Excellence ôDiamond Award.ö The exclusive recognition, which the organization has received 5 years consecutively, is because of Maverick HelicoptersÆ ongoing persistence for maintenance training and aircraft safety.
New Exhibition At Bellagio Gallery Of Fine Art To Showcase Photographer Yousuf Karsh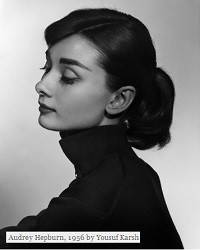 For the very first time in nearly ten years, Bellagio Gallery of Fine Art (BGFA) will display a photography exhibit with the unveiling of Yousuf Karsh: Icons of the 20th Century, on March 18. Recognized among the finest portrait photographers of the twentieth century, KarshÆs work showcases probably the most notable men and ladies in Hollywood, the arts, sports and politics.
Don't Miss These Additional Stories:
Sports And Sports Books
Expanded Race & Sports Book Powered By CG Technology Opens At The Cosmopolitan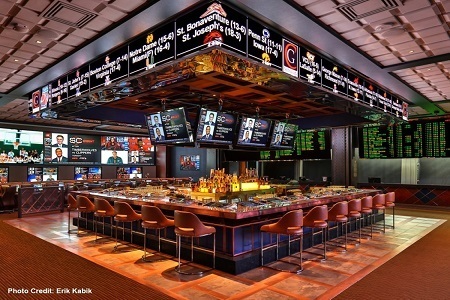 Offering visitors a considerably upgraded experience, The Cosmopolitan of Las Vegas has moved its Race & Sports Book run by CG Technology to the casino floor.
Don't Miss These Additional Stories:
Football And The New Stadium
Lobbying For A New Las Vegas Stadium Starts Now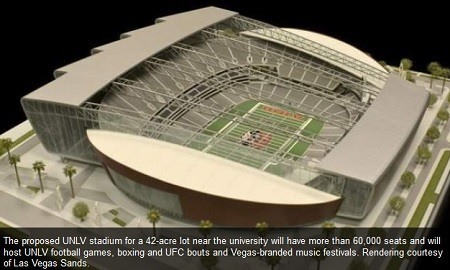 Don't Miss These Additional Stories:
Getting Around Las Vegas
Allegiant Air, A Ticking Time Bomb?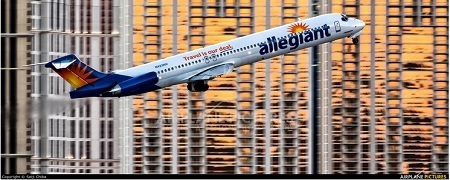 Don't Miss These Additional Stories:
Las Vegas Law And Order
Couple Arrested For Public Sex Acts On The High Roller (with safe photos and video)
Don't Miss These Additional Stories:
Latest Concerts Added This Week!
There is no better place to see your favorite acts then in Las Vegas! You're relaxed, can enjoy a fine meal, have some cocktails without the worry of driving, and no alarm is going to jar you awake all too early the next morning.
Top Tickets For United States Events
Did you know that we not only sell premium concert and event tickets for Las Vegas, but also for the entire United States as well? If you can't make it to Vegas, treat yourself to some great seats for something near you:
What We're Watching!
Vegas Videos You'll Enjoy
Aria Las Vegas – The Food at the Julian Serrano Restaurant

– Julian Serrano stretches the boundaries of small plates and introduces guests to delectable interpretations of his native Spanish fare. Gather for lunch or dinner in an environment that rivals the energy of the innovative cuisine served. From the detailed dÚcor to the hot tapas, flavor is abundant. Cuisine: Classic Spanish fare including tapas, paella and seafood.

Bellagio Fountains Hotel Room Review

– Super Great Hotels presents a review of the Cypress Suite at Bellagio Las Vegas (overlooking the lake and dancing fountains water show) that was $800 per night in June 2009. Bellagio is a AAA five diamond luxury resort hotel located on the Las Vegas Strip between Caesars and the new City Center Complex opening soon and across from Planet Hollywood Hotel and Paris Hotel. It is also close to Fashion Show Mall, Forum Shops, Sands Convention Center, Stratosphere, Wynn, and many other attractions.

Golden Nugget Casino Commercial with Stephen Wynn II Retro 1982

– See Steve Wynn at his best as he touts his downtown Golden Nugget Hotel Casino.
Featured Tour Video From Las Vegas
You can book this amazing flight now and save $21! Neon Nights Air Tour
ALL tours listed on our AccessVegas.com tour page (link above) have been hand-selected. We only work with the top, most professional companies and operators who vow to give our readers a great experience! We can not recommend nor vouch for tours not listed on here in the newsletter or on our tour page. Questions? Our tour page lists phone contacts where tour experts are available for live help!
Save Big As A Premium AccessVegas.com Insider!
You're enjoying our complimentary Insider Vibe Newsletter. Did you know we offer more? More Vegas Savings? More Vegas Help? More Vegas Advantage?
For about the price of a cup of coffee each month, you have full access to:
Vegas Super Secret Specials Spreadsheet

(list) of hundreds of "No Coupon Needed" Vegas casino food and drink specials. Want a sample? See just a few of the deals we've added in the past week: Hot New Vegas Food/Drink Specials Just Added

Our "Your Guy In Vegas" Feature – Got a Vegas question? Instead of spending too much time looking up information you might not be certain about, fire it to us! We live here, we know Las Vegas, and we'll give you a professional answer. (Some restrictions apply).

Members Mania! – We share the answers to great Vegas questions with all of our Premium Members, helping everyone who pitches in with a premium membership. Plus great visitor feedback that you can learn from.

The True Inside Scoop – AccessVegas.com CEO Ted Newkirk has been writing "Newkirk's Notes" for upwards of two decades, giving members the true inside guide to everything that is going on in Las Vegas. Valuable information from someone in the know to save you time and money!
We love to hear from you, and value your feedback!
Here's how to participate:
Want to comment on a current reader post? Use the comment box on that particular web page. Many of the stories we post also have comment boxes at the end of the story. Make your voice heard!
Drop us an email at AccessVegas@AccessVegas.com – We read them all!
Call our recorded comment line at 702-507-0055. We listen to every call.
Link To Us! – Have a home page, web page, or blog? Link to us, and give yourself and your friends a quick link to find us from your site. Simply link to http://www.accessvegas.com and name the link Access Vegas!
RSS Feed – We now have an RSS/XML feed! Most RSS programs let you visit AccessVegas.com and automatically pull the feed. For those who want to enter it manually, the feed is:
http://www.accessvegas.com/xml/whats-hot.xml
Share the info: Click to Email this newsletter to a friend!
For comments or questions regarding our content or this newsletter write us at AccessVegas@AccessVegas.com.
New to the list? See our Newsletter Archives for back issues and subscription info. Don't hesitate to forward this newsletter to friends and associates.
All contents copyright 2014 Ted Newkirk. All Rights Reserved.
Hotel Rates Published Accurate At Time Of Publication
February 17, 2016 ISSN: 1529-2770 About Us Privacy Policy
Physical Address: 3565 Las Vegas Blvd. South #411, Las Vegas, NV 89109