Our Readership
Proudly Serving:
60,000 +
Vegas-Loving Subscribers!
Attention Las Vegas Tourism Marketing and PR Professionals:
Please contact us at AccessVegas@AccessVegas.com regarding guaranteed inclusion of your releases in future issues.
Enter To Win
Win 50 SHADES! THE SMASH HIT PARODY Tickets from AccessVegas.com!
The Las Vegas Strip is stepping up its sex appeal with the Las Vegas debut of 50 SHADES! THE SMASH HIT PARODY. With sold-out audiences across the country left begging for more, the hilarious parody moves into the Windows Showroom at Bally's Las Vegas.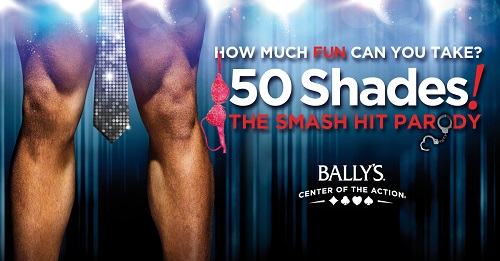 Important Hint: Upon entering, you'll be given a chance to share this giveaway with your social media friends and followers. You'll earn 5 extra entries for every friend of yours who you send to the contest. The more you share, the better your odds of winning!
Las Vegas Attractions
Newkirk's Notes And Members Mania
Newkirk's Notes and Members Mania is now part of our AccessVegas.com Premium Insiders Advantage, where we guarantee to answer premium subscribers questions professionally and share the help with fellow premium subscribers.
In just the past few weeks, Insiders Advantage members have learned how to "fool" the comp computers into thinking that you are a more valuable player than you are, got the low-down on all the coming holidays regarding how busy they are, whether to come or not, and what to do to maximize The Strip experience on New Years Eve, and learned a super-valuable tip that will virtually assure quick recovery from anything left in a cab here. That and much more!
This and many other benefits are available to our Insiders Advantage subscribers. Please click here to view all benefits, including access to our exclusive "no coupon needed" Vegas Super Secret Specials Spreadsheet, which we guarantee will save you the cost of the membership.

Ted Newkirk, Publisher
Editor: Rick Ziegler
Concerts, Headliners, Special Events: Puneet Adobe
Associate Editor / News Researcher: Amy Rayner-Cooley
Associate Editor: Rubi Monga
This Week's Top Tours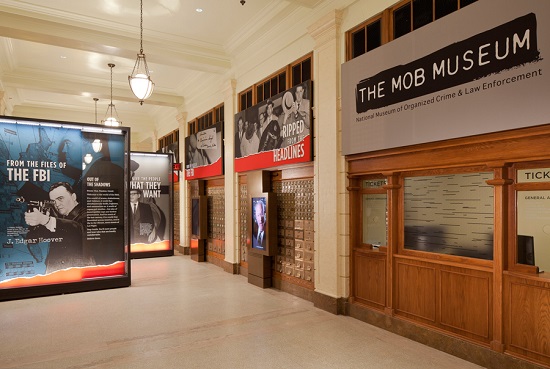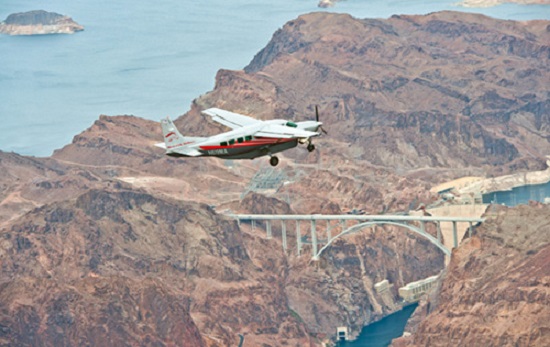 Time is precious in Vegas: See The Grand Canyon, Hoover Dam, Lake Mead, and much more by air. Four hours of lifetime memories at a great price!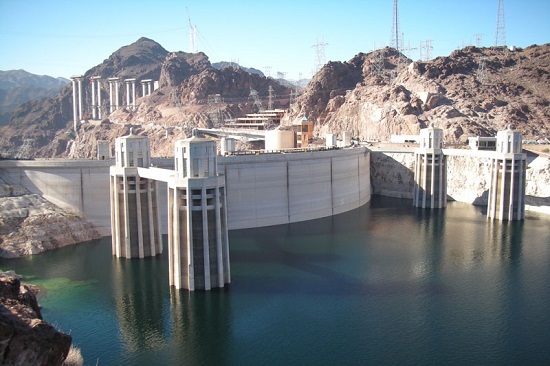 Spectacular views of Hoover Dam and Lake Mead plus a memorable guided interior tour. Stunning photo opps!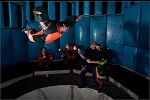 Vegas Indoor Skydiving, right on Vegas Strip, winds up to 120 mph, just like the real thing
Featured Tour Video From Las Vegas
You can book this amazing flight now and save $21! Neon Nights Air Tour
ALL tours listed on our AccessVegas.com tour page (link above) have been hand-selected. We only work with the top, most professional companies and operators who vow to give our readers a great experience! We can not recommend nor vouch for tours not listed on here in the newsletter or on our tour page. Questions? Our tour page lists phone contacts where tour experts are available for live help!
50 Shades! The Smash Hit Parody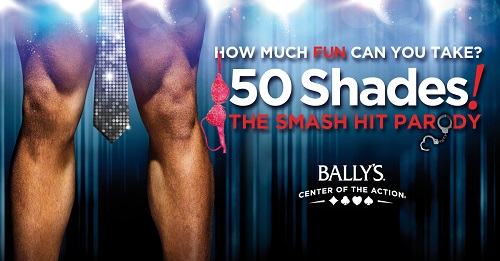 Absinthe Las Vegas
Elijah Wood Attends ABSINTHE At Caesars Palace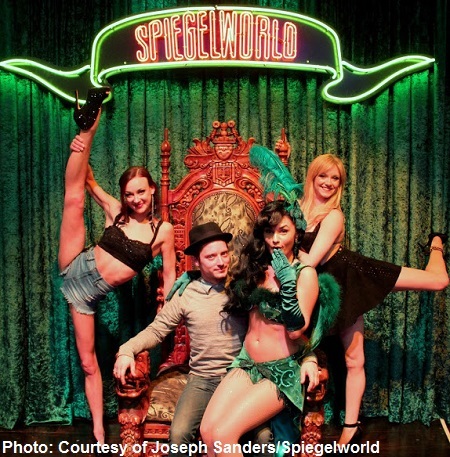 On Saturday, Feb. 14, actor Elijah Wood stopped by ABSINTHE at Caesars Palace for the 10 p.m. performance. Following the show, Wood met with The Gazillionaire and his assistant Joy Jenkins and ABSINTHE performers Charlie Starling, Lea Hinz and the ôGreen Fairyö Melody Sweets for photos and to express his enjoyment of the show.

áá Absinthe Las Vegas
Don't Miss These Additional Stories:
Sports, Betting, And Arenas
Vegas Needs 10,000 Season Ticket Commitments To Get An NHL Team
By Alan Snel - Las Vegas Review-Journal Just 90 minutes after arriving in Las Vegas Monday afternoon, a relaxed Bill Foley, wearing blue jeans and a black long-sleeved V-neck, unpacked in his Bellagio 36th floor penthouse suite on the Strip and looked forward to Tuesday's big announcement.
Don't Miss These Additional Stories:
Jersey Boys Tickets - Click Here!
Shows, Concerts, And Headliners
Las Vegas Dining
GIADA At The Cromwell Las Vegas Launches Locals Appreciation Offer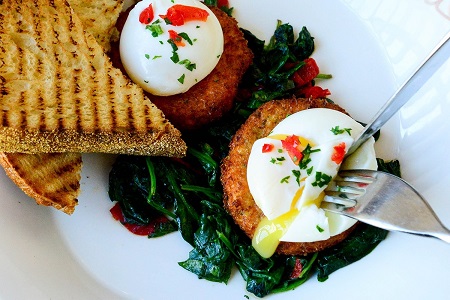 Emmy Award-winning celebrity chef and New York Times best-selling author Giada De Laurentiis' first-ever restaurant, GIADA, has gotten rave reviews since first opening in June, and today the most popular restaurant is proud to provide a special local people appreciation offer of 20% off breakfast and lunch*, valid Monday - Friday through the end of March.
Don't Miss These Additional Stories:
Rock Of Ages Tickets - Get Now!
Las Vegas Tours And Attractions
'Titanic' Displays A Long-Lost Piece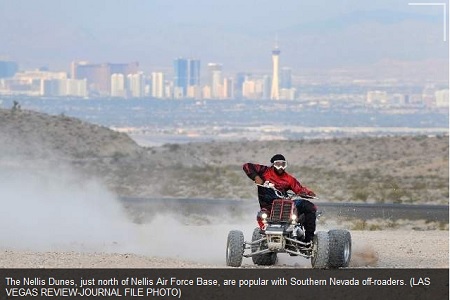 By Margo Bartlett Pesek - Las Vegas Review-Journal The Mojave Desert contains extensive sand seas and areas of mountainous dunes. Early travelers tried to avoid the sand that mired wheeled vehicles. Today, the sands attract many modern travelers, some for their sheer beauty, others for their recreational opportunities.
Don't Miss These Additional Stories:
Absinthe Tickets - Click Now!
Latest Concerts Added This Week!
There is no better place to see your favorite acts then in Las Vegas! You're relaxed, can enjoy a fine meal, have some cocktails without the worry of driving, and no alarm is going to jar you awake all too early the next morning.
Top Tickets For United States Events
Did you know that we not only sell premium concert and event tickets for Las Vegas, but also for the entire United States as well? If you can't make it to Vegas, treat yourself to some great seats for something near you:
What We're Watching!
Vegas Videos You'll Enjoy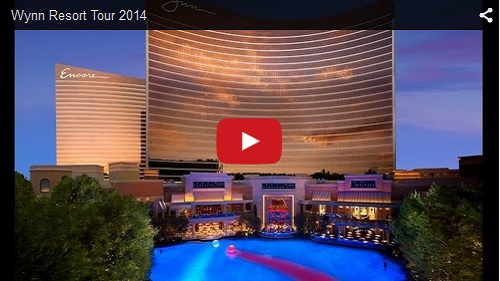 mWynn Resort Tour 2014 - Steve Wynn takes you on a tour of Wynn Las Vegas. If you have not made it over to Wynn, what is stopping you? If you have, you'll see it in a whole new light.

2015 Forbes Travel Guide Star Rating Winners - Caesars Palace - Two Caesars Palace luxury brands, The Laurel Collection and Restaurant Guy Savoy, have again graced the coveted annual list of Forbes Travel Guide's Star Ratings. The Laurel Collection by Caesars Palace was lauded with a Four-Star rating while Michelin-starred Chef Guy Savoy's celebrated restaurant was one of just three restaurants in Las Vegas to receive the Five-Star rating.

Penn Jillette's Home Tour By Sue Manteris, KVBC News 3 Las Vegas - The "Penn" of the "Penn and Teller" entertainment duo, invites Sue Manteris into his uniquely designed and decorated domicile in this November 2001 "Living Las Vegas" report introduced by Chera Kimiko and Ben Correa.
Save Big As A Premium AccessVegas.com Insider!

You're enjoying our complimentary Insider Vibe Newsletter. Did you know we offer more? More Vegas Savings? More Vegas Help? More Vegas Advantage?
Join Our Premium Insider Advantage Club!
For about the price of a cup of coffee each month, you have full access to:
Vegas Super Secret Specials Spreadsheet (list) of hundreds of "No Coupon Needed" Vegas casino food and drink specials. Want a sample? See just a few of the deals we've added in the past week: Hot New Vegas Food/Drink Specials Just Added
Our "Your Guy In Vegas" Feature - Got a Vegas question? Instead of spending too much time looking up information you might not be certain about, fire it to us! We live here, we know Las Vegas, and we'll give you a professional answer. (Some restrictions apply).
Members Mania! - We share the answers to great Vegas questions with all of our Premium Members, helping everyone who pitches in with a premium membership. Plus great visitor feedback that you can learn from.
The True Inside Scoop - AccessVegas.com CEO Ted Newkirk has been writing "Newkirk's Notes" for upwards of two decades, giving members the true inside guide to everything that is going on in Las Vegas. Valuable information from someone in the know to save you time and money!
Find Out More and Sign Up Now!
We love to hear from you, and value your feedback!
Here's how to participate:
Want to comment on a current reader post? Use the comment box on that particular web page. Many of the stories we post also have comment boxes at the end of the story. Make your voice heard!
Drop us an email at AccessVegas@AccessVegas.com - We read them all!
Call our recorded comment line at 702-507-0055. We listen to every call.
Link To Us! - Have a home page, web page, or blog? Link to us, and give yourself and your friends a quick link to find us from your site. Simply link to http://www.accessvegas.com and name the link Access Vegas!
RSS Feed - We now have an RSS/XML feed! Most RSS programs let you visit AccessVegas.com and automatically pull the feed. For those who want to enter it manually, the feed is:
http://www.accessvegas.com/xml/whats-hot.xml
Share the info: Click to Email this newsletter to a friend!
For comments or questions regarding our content or this newsletter write us at AccessVegas@AccessVegas.com
New to the list? See our Newsletter Archives for back issues and subscription info. Don't hesitate to forward this newsletter to friends and associates.
All contents copyright 2014 Ted Newkirk. All Rights Reserved.
Hotel Rates Published Accurate At Time Of Publication
August 27, 2014 ISSN: 1529-2770 About Us Privacy Policy
Physical Address: 3565 Las Vegas Blvd. South #411, Las Vegas, NV 89109