Featured Shows
Las Vegas Attractions
Newkirk's Notes And Members Mania
Newkirk's Notes and Members Mania is now part of our AccessVegas.com Premium Insiders Advantage, where we guarantee to answer premium subscribers questions professionally and share the help with fellow premium subscribers.
In just the past few weeks, Insiders Advantage members have learned how to "fool" the comp computers into thinking that you are a more valuable player than you are, got the low-down on all the coming holidays regarding how busy they are, whether to come or not, and what to do to maximize The Strip experience on New Years Eve, and learned a super-valuable tip that will virtually assure quick recovery from anything left in a cab here. That and much more!
This and many other benefits are available to our Insiders Advantage subscribers. Please click here to view all benefits, including access to our exclusive "no coupon needed" Vegas Super Secret Specials Spreadsheet, which we guarantee will save you the cost of the membership!

Ted Newkirk, Publisher
Associate Editor / News Researcher: Rick Ziegler
Concerts, Headliners, Special Events: Puneet Adobe
"Best Of" Las Vegas Voting
AccessVegas.com Best Of Las Vegas
Quarterfinal Best Hotel Voting Is Open!
After taking a break, we're back with the Quarter Finals of our Best Las Vegas Hotel. The Quarter Finals will run though the end of November, semi-finals Dec. 1-15, and finals Dec. 16 through New Years Eve for you to crown the AccessVegas.com Best Las Vegas Hotel 2015!
AccessVegas.com Best Of Vegas Voting
Click on Play-In Round and start voting. You'll be given the choice of two hotels. Pick the one you feel is better. (If totally unsure, you can skip and move to the next match-up). You'll be voting in 4 match-ups:
Note: Voting is tabulated electronically and we have no control over it. The results will speak for themselves.
We have put measures in place to limit it to one vote per person. HOWEVER, we do reserve the right to disqualify a hotel in the event of an obvious error or rigged voting.
Hot Hotel Happenings- Save Big Now!
This Week's Top Tours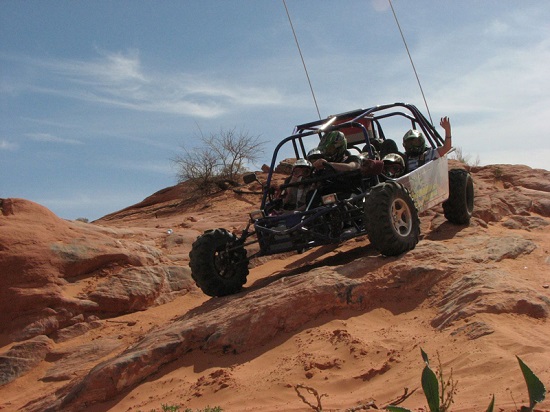 Featured Tour Video From Las Vegas

If this looks like fun, you need to add this adventure to your Las Vegas itinerary! Just north of Las Vegas, the stunning Valley Of Fire sits ready to enjoy. Starting around $220 per person (about what you'd lose gambling and spend on shopping, beer, and lunch for the day anyway), you and up to 6 friends will be picked up at your hotel, taken to the Valley Of Fire, get 3.5 hours of dune buggy time over this awesome desert terrain, and lunch and bottled water are included. Then, transport back to your hotel where you can shower up for your night on the town.
For more details, click over to our Valley Of Fire Buggy Tour
ALL tours listed on our AccessVegas.com tour page (link above) have been hand-selected. We only work with the top, most professional companies and operators who vow to give our readers a great experience! We can not recommend nor vouch for tours not listed on here in the newsletter or on our tour page. Questions? Our tour page lists phone contacts where tour experts are available for live help!
Shows, Concerts, And Headliners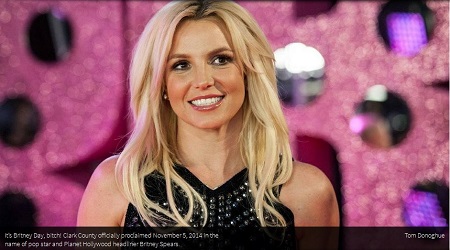 ThatÆs right! Clark County officially proclaimed November 5th "Britney Day" in ode to pop star and Planet Hollywood headliner Britney Spears.

Britney Spears Las Vegas
Don't Miss These Additional Stories:
Las Vegas Tours And Attractions
In Nevada, Lake Las Vegas Is A Bit Too Sleepy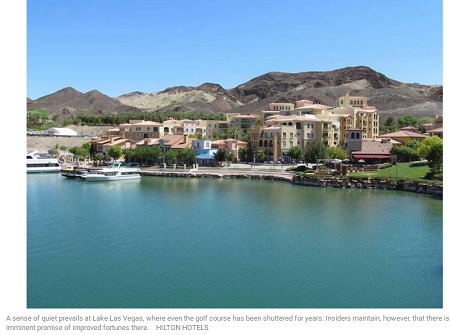 They deal in the faux and fantastical on the frenetic Las Vegas Strip, where reality exists merely in air quotes, where you can stumble and sway from the ôEmpire State Buildingö to the ôEiffel Towerö and over to the ôEgyptian Pyramidsö while your bank account dwindles and your blood-alcohol level rises, where you will desperately need a vacation after surviving this vacation.
Don't Miss These Additional Stories:
Las Vegas Events And Holidays
Cabo Wabo Cantina To Offer 'Chai Me Up, Santa' Cocktail For The Holidays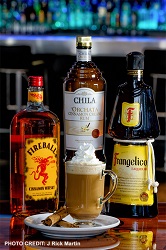 Cabo Wabo Cantina, located inside Miracle Mile Shops at Planet Hollywood Resort & Casino, will welcome the holiday season with a specialty 'Chai Me Up, Santa' cocktail, available Monday, December 1 – Wednesday, December 31.
The holly jolly cocktail, priced at $12, is a mix of hot chai, Chila 'Orchata cinnamon cream rum, Frangelico hazelnut liqueur and Fireball cinnamon whisky, topped with whipped cream and sprinkled with cinnamon.
Snow In The Desert: Celebrate the Holidays in The LINQ Promenade with Real Snow, Carolers and Special Offers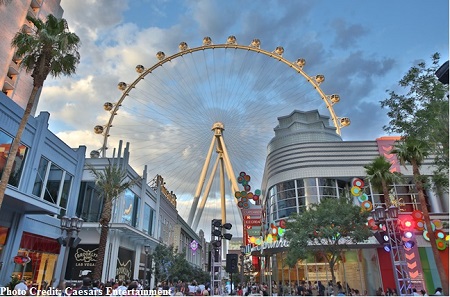 The LINQ Promenade – Caesars Entertainment's open-air shopping, dining and entertainment district – is honoring the holidays with High Roller family special offers for Thanksgiving and a really merry Winter PARQ in the LINQ Promenade.
Don't Miss These Additional Stories:
Las Vegas Hotels And Casinos
Venetian Las Vegas: Do Come Inside (Review)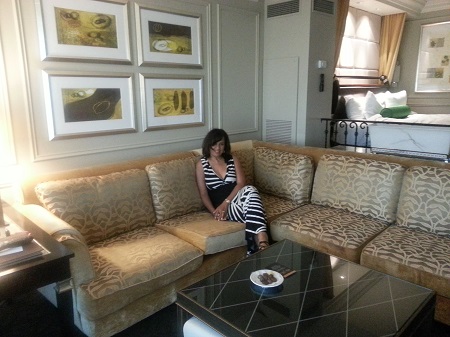 There are many stylish casino designed hotels and resorts that line the 4.2 miles of the Las Vegas Strip. Glitz, glamor and eye-catching attractions embellish one of the most well-known skylines worldwide. However, there is one hotel that is one of a kind. The Venetian Resort Hotel CasinoÆs exquisite architecture sets this landmark apart from the rest.
Don't Miss These Additional Stories:
Latest Concerts Added This Week!
There is no better place to see your favorite acts then in Las Vegas! You're relaxed, can enjoy a fine meal, have some cocktails without the worry of driving, and no alarm is going to jar you awake all too early the next morning.
December
January
February
March
April
May
August
September
Las Vegas Holidays And Events
National Finals Rodeo Las Vegas 2014 (December 4-13)
Football Parties Las Vegas 2014 (All Season Long)
Click To View ALL Holiday Events And Specials
Top Tickets For United States Events
Did you know that we not only sell premium concert and event tickets for Las Vegas, but also for the entire United States as well? If you can't make it to Vegas, treat yourself to some great seats for something near you:
What We're Watching!
Vegas Videos You'll Enjoy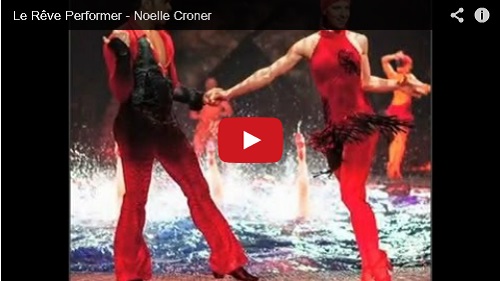 Le RÛve Performer: Noelle Croner -One of the ballroom dancers shares her experience as a Le RÛve – The Dream performer. Watch her spectacular journey inside the dream and see what makes this show tick.
Highlights From The 2014 Desert Hops International Beer Festival – The Cosmopolitan of Las Vegas' Boulevard Pool was transformed into a beer tasting experience unlike any other for the 2014 Desert Hops International Beer Festival. Guests sampled a variety of brews from around the world and tasted multi-cultural food offerings prepared by The Cosmopolitan's renowned restaurant partners amidst a lively social environment overlooking The Las Vegas Strip.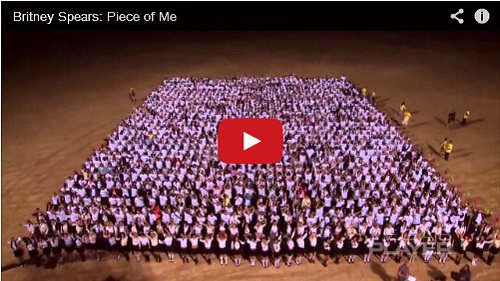 Britney Spears: Piece Of Me – A look back at Britney's arrival in the middle of the desert with hundreds of fans bussed in to welcome her to Las Vegas!
Save Big As A Premium AccessVegas.com Insider!

You're enjoying our complimentary Insider Vibe Newsletter. Did you know we offer more? More Vegas Savings? More Vegas Help? More Vegas Advantage?
Join Our Premium Insider Advantage Club!
For about the price of a cup of coffee each month, you have full access to:
Vegas Super Secret Specials Spreadsheet (list) of hundreds of "No Coupon Needed" Vegas casino food and drink specials. Want a sample? See just a few of the deals we've added in the past week: Hot New Vegas Food/Drink Specials Just Added
Our "Your Guy In Vegas" Feature – Got a Vegas question? Instead of spending too much time looking up information you might not be certain about, fire it to us! We live here, we know Las Vegas, and we'll give you a professional answer. (Some restrictions apply).
Members Mania! – We share the answers to great Vegas questions with all of our Premium Members, helping everyone who pitches in with a premium membership. Plus great visitor feedback that you can learn from.
The True Inside Scoop – AccessVegas.com CEO Ted Newkirk has been writing "Newkirk's Notes" for upwards of two decades, giving members the true inside guide to everything that is going on in Las Vegas. Valuable information from someone in the know to save you time and money!
Find Out More and Sign Up Now!
We love to hear from you, and value your feedback!
Here's how to participate:
Want to comment on a current reader post? Use the comment box on that particular web page. Many of the stories we post also have comment boxes at the end of the story. Make your voice heard!
Drop us an email at AccessVegas@AccessVegas.com – We read them all!
Call our recorded comment line at 702-507-0055. We listen to every call.
Link To Us! – Have a home page, web page, or blog? Link to us, and give yourself and your friends a quick link to find us from your site. Simply link to http://www.accessvegas.com and name the link Access Vegas!
RSS Feed – We now have an RSS/XML feed! Most RSS programs let you visit AccessVegas.com and automatically pull the feed. For those who want to enter it manually, the feed is:
http://www.accessvegas.com/xml/whats-hot.xml
Share the info: Click to Email this newsletter to a friend!
For comments or questions regarding our content or this newsletter write us at AccessVegas@AccessVegas.com
New to the list? See our Newsletter Archives for back issues and subscription info. Don't hesitate to forward this newsletter to friends and associates.
All contents copyright 2014 Ted Newkirk. All Rights Reserved.
Hotel Rates Published Accurate At Time Of Publication
August 27, 2014 ISSN: 1529-2770 About Us Privacy Policy
Physical Address: 3565 Las Vegas Blvd. South #411, Las Vegas, NV 89109