Newkirk's Notes: The Boss Speaks…
Newkirk's Notes are comments and insight from AccessVegas.Com publisher and 20+ year Las Vegas resident Ted Newkirk:
Hello From Las Vegas! – Newkirk's Notes is now part of our is now part of our AccessVegas.com Premium Insiders Advantage. Click the link to learn all about how you can get our super-exclusive "no coupon needed" list of Las Vegas casino food and drink specials, professional answers to your Vegas questions, and the inside scoop on Las Vegas from me and my staff.
Associate Editor / News Researcher: Rick Ziegler
Concerts, Headliners, Special Events: Puneet Adobe
Hot Hotel Happenings- Save Big Now!
This Week's Top Tours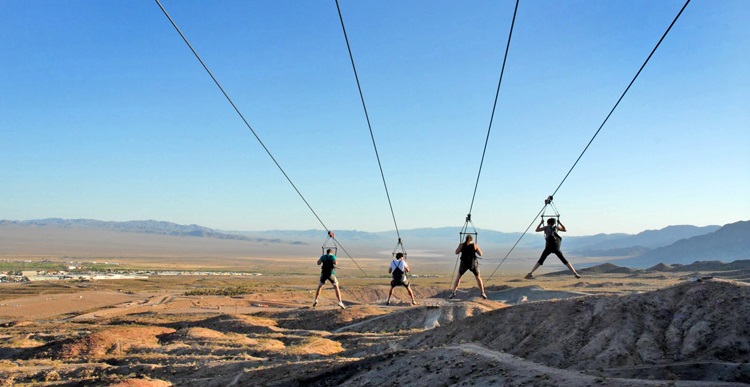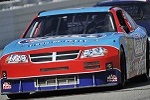 Zoom around Las Vegas Motor Speedway's NASCAR track at 160 mph with a pro driver. Thrill of a lifetime!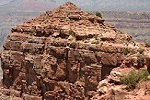 Explore the REAL West: Lake Mead, Hoover Dam, Grand Canyon Skywalk, Native American Points, Western Ranch, and More!
Featured Tour Video From Las Vegas

You can book this amazing flight now and save $21! Neon Nights Air Tour
ALL tours listed on our AccessVegas.com tour page (link above) have been hand-selected. We only work with the top, most professional companies and operators who vow to give our readers a great experience! We can not recommend nor vouch for tours not listed on here in the newsletter or on our tour page. Questions? Our tour page lists phone contacts where tour experts are available for live help!
Love Visiting Las Vegas? Get The Advantage:
This is the complimentary (free) version of the AccessVegas.com Insider Vibe. Thank you for reading!
Did you know we also offer the Premium Insider Advantage version of this newsletter?
This week, Insider Advantage members are finding out this week which restaurants and bars on the Las Vegas Strip has happy hour drafts and meals ranging from $3-6, which offers 50% off pie of the day, which high-end Chinese restaurant has a chef's tasting menu for $70 (a significant savings for the restaurant), who has $5 Monday Margaritas, which super-famous world-renowned chef restaurant is offering a prix-fixe menu for only $78 (a steal when you find out the restaurant), and hundreds of other "no coupon needed" Las Vegas food and dining deals!
Whether you want to dine on the cheap, or dine upscale without killing your credit card, our Insiders Advantage members are saving money with every trip!
Plus, Insiders Advantage members have access to our "Your Man In Vegas" program where we help answer your Vegas questions professionally. And, our Newkirk's Notes section where AccessVegas.com CEO Ted Newkirk give you the scoop on what is really going on in Las Vegas.
You can't afford to NOT be an Insiders Advantage member. We're so confident that you'll save more time and money than the membership cost that we guarantee it. Learn More Now:
AccessVegas.com Premium Insiders Advantage Sign-Up
September Specials
Chefs To The Max To Host "Sunday Supper" Kerry Simon's Carson Kitchen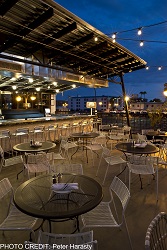 Chefs to the Max will host 'Sunday Supper' from 6 to 9 p.m. on Sunday, September 28, 2014 at Celebrity Chef Kerry Simon's new Carson Kitchen in Downtown Las Vegas. The mini dine-around will feature a collaboration of neighborhood off-Strip chefs with 100 percent of proceeds going toward the recovery of Max Jacobson, a popular local food writer from Vegas Seven who was critically injured last December.
'Sunday Supper,' priced at $75 per person, will be hosted by Carson Kitchen Executive Chef Matt Andrews and feature the cuisine of celebrated local chefs including: Vic "Vegas" Moea of V's CafÚ; Luciano Pellegrini and JosÚ Aleman of Marche Bacchus French Bistro and Wine Shop; Ming See Woo of F· Asian Kitchen inside Hard Rock Hotel & Casino; Paloma Cuellar of La Comida; and Chris Palmeri of Naked City Pizza and Desnudo Tacos. O Face Doughnuts, which shares the old John E. Carson Hotel with Carson Kitchen, will also offer tasty treats.
Chayo Mexican Kitchen + Tequila Bar To Get Festive This Mexican Independence Day With Authentic Menu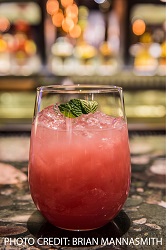 Chayo Mexican Kitchen + Tequila Bar at The LINQ will celebrate Mexican Independence Day with a specialty menu from Friday, Sept. 12 through Tuesday, Sept. 16.
A Mexico City native, Executive Chef Ernesto Zendejas has crafted an authentic menu of Mexican specialties, available exclusively for the holiday. Guests will enjoy authentic dishes including Mexican creamed corn served with pinots, priced at $8; and cochinita pivil tamales served with an nacho chile sauce, priced at $16.
Vegas Shows And Attractions
Football Parties Las Vegas 2014
Gear Up For Football Fun At PBR Rock Bar & Grill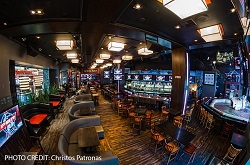 PBR Rock Bar & Grill inside Miracle Mile Shops at Planet Hollywood Resort & Casino will welcome the 2014-2015 football season with viewing parties for pigskin enthusiasts starting Thursday, Sept. 4. NFL and NCAA fans alike can stop by the party spot every Monday, Thursday, Saturday and Sunday to catch their favorite team on PBRÆs 105 HD TVs and four projector screens. PBR Rock Bar will also offer an all-day open bar exclusively on Saturdays and Sundays, priced at $100 per person
Rockhouse Scores With NFL And NCAA Viewing Parties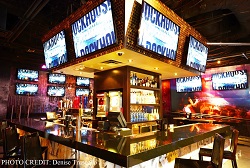 Rockhouse, located inside the The Grand Canal Shoppes at The Venetian and The Palazzo will celebrate the 2014-2015 football season starting Thursday, Sept. 4 with NFL and NCAA viewing parties every Monday, Thursday, Saturday and Sunday.
Pigskin enthusiasts who rally up an appetite can nosh on RockhouseÆs game-day snacks, such as Buffalo wings; Philly cheese steak sliders, grilled steak, peppers, onions, mushrooms, Swiss cheese on whole wheat bun; or the Hot Mess, 100 percent beef foot long, cheddar cheese, sauerkraut, tomatoes, green chillis, diced onions and chipotle mayo. With more than 80 high-definition televisions and a state-of-the-art sound system, Rockhouse showcases every professional game and most college games, plus offers views of several televisions from any vantage point.
Dining In Las Vegas
Las Vegas Hotels & Casinos
Striking Boulder From Nevada Desert Marks Entrance To New Delano Las Vegas

Delano Las Vegas combines the signature Delano South Beach style with elements of the Mojave Desert to create a memorable arrival experience in an atmosphere that embraces the surrounding landscape. Upon arrival into the hotel, guests will discover the desert inspiration as they walk between a 126,000-pound boulder that was carefully and painstakingly divided in half.
Las Vegas Economy And Real Estate
Latest Concerts Added This Week!
There is no better place to see your favorite acts then in Las Vegas! You're relaxed, can enjoy a fine meal, have some cocktails without the worry of driving, and no alarm is going to jar you awake all too early the next morning.
Las Vegas Holidays And Events
Top Tickets For All United States Events
Did you know that we not only sell premium concert and event tickets for Las Vegas, but also for the entire United States as well? If you can't make it to Vegas, treat yourself to some great seats for something near you:
What We're Watching!
Vegas Videos You'll Enjoy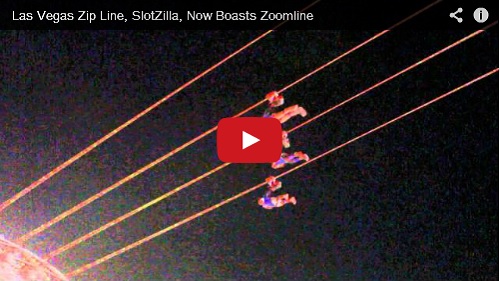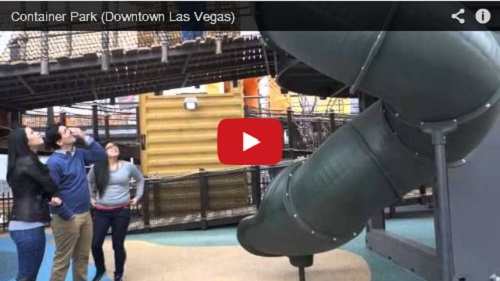 Members Mania
Members Mania is now part of our AccessVegas.com Premium Insiders Advantage, where we guarantee to answer premium subscribers questions professionally and share the help with fellow premium subscribers. This and many other benefits are available to our Insiders Advantage subscribers. Please click here to view all benefits, including access to our exclusive Vegas Super Secret Specials Spreadsheet, which we guarantee will save you the cost of the membership!


We love to hear from you, and value your feedback! Here's how to participate:
Link To Us! – Have a home page, web page, or blog? Link to us, and give yourself and your friends a quick link to find us from your site. Simply link to http://www.accessvegas.com and name the link Access Vegas!
RSS Feed – We now have an RSS/XML feed! Most RSS programs let you visit AccessVegas.com and automatically pull the feed. For those who want to enter it manually, the feed is:
http://www.accessvegas.com/xml/whats-hot.xml
Share the info: Click to Email this newsletter to a friend!
For comments or questions regarding our content or this newsletter write us at AccessVegas@AccessVegas.com
New to the list? See our Newsletter Archives for back issues and subscription info. Don't hesitate to forward this newsletter to friends and associates.
All contents copyright 2014 Ted Newkirk. All Rights Reserved.
Hotel Rates Published Accurate At Time Of Publication
August 27, 2014 ISSN: 1529-2770 About Us Privacy Policy
Physical Address: 3565 Las Vegas Blvd. South #411, Las Vegas, NV 89109
No related links found