Serving Las Vegas Visitors and Residents Since 1999
Welcome to the Insider Vibe! This is the official newsletter of AccessVegas.Com. We talk about the Las Vegas activities you really care about.
---
AccessVegas.com Quick Info Menu:
| | |
| --- | --- |
| Las Vegas Essentials | Featured Shows |
Newkirk's Notes – comments on Las Vegas from AccessVegas.Com publisher Ted Newkirk:
Hello From Las Vegas! We're on the eastern edge of our time zone (Pacific Time), which means the sun sets extra early. Especially as we get towards the end of the year. The good news? The Strip lights up earlier and you get more time in the neon glow. I always love the "golden hour" when the sun is just setting behind the mountains and The Strip starts to glow.
It is still warm enough to spend some quality time outdoors in the evening (with a light jacket) and virtually all of the outdoor restaurants and bars have heat lamps going to keep you toasty while you dine. Keep in mind that while we get plenty of sunshine, December and January temperatures average 57 degrees. And while it has been known to hit 70 on select winter days, the high has also been known to top out in the 40's. Pack accordingly!
Wild Finish To World Series Of Poker – I'm not much of a baseball fan. Or a poker fan. But when it comes to the finals of either, I'm "all in" watching. Our congratulations go out to 22 year old Pius Heinz from Germany, who after a grueling 6.5 hours came storming back from a pretty serious deficit to win the the $8.7 million dollar prize. And major kudos to those of you who live on the east coast and stayed up until 3:30 AM Eastern to watch the final result live (technically a 15 minute delay to protect players hands).
A "Bad Beat" goes to the cocktail waitress at the locals casino that we were sitting and watching the event at. She wasn't following it that night, and when she looked up at the TV, she recognized Heinz and noted that she and her friends had actually met him at a Halloween party just a couple of weeks ago and even had a picture with him on her Facebook page. She said "I should have given him my phone number!"
Circus Circus Adventuredome And Sirens Of TI – I guested via phone on the most recent episode of Living In Las Vegas (click to watch). Hosts Scott and Melissa Whitney did a great segment (with photos and video) on Adventuredome and then I came on and told you the special tips you need to know to fully see and enjoy the Treasure Island Pirate Show.
Strike In 2012? – Many of the union contracts with the major Strip hotels run out this coming June. Negotiations will be interesting to watch. During the last round, the economy was hot and my understanding is that the hotels generally gave the unions everything they wanted.
With a still soft economy and the gaming properties carrying crushing debt loads (combined with the extremely high local unemployment), it will be interesting to see how things go. Do the hotels hold a hard line and risk a strike? If so, how long do they hold out and what will it do to visitation and the visitor experience? How hard it is to hire and train a new hotel staff and what kind of rift would that create in our community? As always, we'll keep you updated.
Party Like It's 1998 – Las Vegas home prices have continued to slide. First, they had slid to 2004 levels. Then we heard 2000. Then 1999. Now at 1998 prices, that is nearly 60% off of the 2006 highs. The average Las Vegas home is selling for under $125,000 with no end to pending foreclosures. Investors are snapping them up. You can buy a home for as little as $60k, put a few thousand into fixing it up, and then rent it out for $1000 a month. Do the math on that! If you need a reference for a good Realtor or property management company, I know good ones. Use our contact info later in the newsletter.
Good Luck Miami – Those looking to develop a huge gaming/hotel/condo property (similar to CityCenter) in Miami are touting that they will siphon 1/3 of east coast residents who now visit Las Vegas, putting an approximately 4 million visitor dent in Sin City. No one is going to argue that the flight will be shorter and Miami does have the beach. However, Atlantis resort (a huge gaming resort) has been over in The Bahamas for decades without putting a dent in Las Vegas. If anything, Foxwoods (CT) style resorts just seem to fuel people's desires to visit Las Vegas. Remember, we're on track to tie the visitor numbers record this year. And probably smash it in 2012. Are these Miami developers the same people behind the Desert Xpress? Speaking of…
It Really Might Be A Train To Nowhere – The push to build the Desert Xpress high-speed train from Las Vegas to Victorville moves forward. However,á California is having problems finding the private side of the investment needed to build their grand high-speed rail plans. (Federal money will be involved, but bonds will be needed to cover much of the entire cost).
Why does this matter? The Desert Xpress is counting in connecting with the California lines to provide service the rest of the way from Victorville on through Palmdale and into Los Angeles. I'm all for getting people to Las Vegas quickly and easily. However, I'm not for building another "monorail" type failure. Just as the success of the Desert Xpress hinges on the Victorville connection, the success of the monorail hinged on an airport connection. How did that work out?
Enjoy This Issue!

Associate Editor: Amy Rayner-Cooley
News Researcher/Editor: Rick Ziegler
---
---
National Finals Tonight and Gary Leffew's Legendary Buck'n Ball Anchor Boyd Gaming's Entertainment Offerings During the Wrangler National Finals Rodeo – December 1-10 – The Wrangler National Finals Rodeo (click link to book) is one of the largest and most revered annual rodeos in the country. And once again, Boyd Gaming will be bringing the biggest names in rodeo and entertainment to its Las Vegas Valley properties during the 2011 WNFR, including the return of National Finals Tonight, and World Champion Bull Rider Gary Leffew's Legendary Buck'n Ball at the Gold Coast Hotel and Casino.
Grammy-Nominated and platinum Recording Artist Jordin Sparks Will Kick Off Winter In Venice At The Venetian and the Palazzo – The "American Idol" winner will perform live on the Las Vegas Strip on Nov. 21 – The Venetian and The Palazzo (click link to book) Las Vegas are thrilled to announce Grammy-nominated and platinum recording artist, Jordin Sparks, will perform live during the kick-off ceremony for Winter in Venice, the first true celebration of the holiday season on the Las Vegas Strip.
Cabo Wabo Cantina Gives Thanks To Football on Black Friday – Celebrate Thanksgiving Weekend with Mexican Food, Football, Beer and Shopping – Cabo Wabo Cantina invites football fans to give thanks to the greatest sport on Earth and celebrate with cold beer, tasty Mexican food and tons of football. On Thanksgiving, Thursday, Nov. 24, and Black Friday, Nov. 25, Sammy Hagar's rockin' cantina will be the best spot on the Strip to celebrate the nation's November traditions.
Roll Into The Holiday Season At Rice And Company – "Santa's Roll" and "Roll in the New Year" debut just in time for the season – Danny Chen, Executive Chef of the Far East Asian bistro Rice & Company (click link for more info), brings his Christmas spirit and New Year's revelry this season with the introduction of his newest sushi creations, "Santa's Roll" and "Roll in the New Year" at Luxor Hotel and Casino.
Tweet Away Every Sunday Funday At Rockhouse For A Cheap Open Bar – Tweet your way to a great deal for Sunday Funday. All followers of theiráTwitter handle will receive an even cheaper open bar package from 9 p.m. to midnight.
The Venetian And The Palazzo Welcome The Fourth Annual Carnival Of Cuisine Event On Dec. 10 – Culinary festival features renowned cuisine from over 15 celebrated restaurants – The Venetian and The Palazzo (click link to book) welcome the return of the hottest culinary event this fall with their fourth annual food festival, Carnival of Cuisine. The event will take place Saturday, Dec. 10 from 1 to 4 p.m. in The Palazzo Ballroom and will showcase award-winning cuisine available exclusively at restaurants of The Venetian and The Palazzo.
---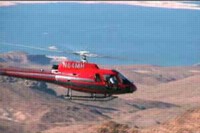 Indian Territory Grand Canyon Tour û Landing tour with champagne, beverages and a light snack! This exciting tour begins by flying over the beautiful Lake Las Vegas, Lake Mead, the world famous Hoover dam and Fortification Hill, an extinct volcano. View the breathtaking scenery and wildlife of the southwest along the way. Maverick Helicopters will descend and land in the Hualapai Indian Territory 3,500 feet into the Grand Canyon.
---
What We're Watching – Vegas Videos You'll Enjoy
---
Members Mania – We Love Our Readers!
Great newsletter, thanks. If you decide to charge a fee, count me in.
Question, I'm coming to Las Vegas mid November and staying at the Aria for the first time. Other than trying the twenty dollar upgrade trick what floor or above should I request to get a decent room?
Ted Responds:
Thanks for the support. It will really help us to provide more in-depth info from tracking various specials to offering more in-depth hotel info. We plan to send someone to do a couple of days at every single hotel and take some sharp notes to better help people with questions like yours. Right now, we simply don't have the budget for it.
Aria is tricky because it sits in the CityCenter complex and I honestly don't know what sections of the property offer a better view. I do know that others have noted an issue getting a view because of how everything is boxed in there.
Everybody LOVES the rooms. All positive comments there since they have opened.
Keep these things in mind:
1. The club at Cosmo plays "thump thump" music that is audible in some Aria rooms into the very late night.
2. Walk from room to elevator can be long if your room is out toward the edges. (Sister property MGM gets the same complaint).
Don't know if either of those are important, but doing the $20 trick don't be scared to make a couple of moderate requests.

---
My husband and I are planning a trip to Las Vegas . We have a time share that we visit every year. My husband recently had achilles tendon surgery and is in a special "boot" with no weight bearing. He is mostly in a wheelchair (non motorized) and crutches. The resort is no problem but we are wondering about handicap access on the strip, in the casinos and restaurants. Postponing the trip is possible with the typical airline penalty but I also have tickets to Rod Stewart. What do you suggest?
Thank you,
Nancy LaBelle
Ted Responds:
The Americans With Disabilities Act mandates that just about any business open to the public absolutely must be accessible to wheelchairs. Also, the business on The Strip want your business and realize that not everyone is mobile!
I would show up early for the concert, go to the box office, and note that one of your party isn't mobile if he can't maneuver through an auditorium on foot. They should be able to accommodate you, although it might be in a somewhat different part of the venue than your tickets are in. Do not fear: Wheelchair areas generally are not "bad seats".

---
I love receiving the newsletter and I know a lot of work goes into it and I really appreciate it.
I just returned from a 2 week visit to Sin City (stayed at the Flamingo-over 25 consecutive years) and the weather was great.
My question is a simple one. I heard that Lynyrd Skynyrd was opening a barbecue restaurant somewhere on the Las Vegas strip. Can you tell me where and when?
Thanks!!!!
Jeff Cohen
I need to note that Jeff's letter came in a while ago. We're doing our best to work though them.
For the "Simple Man who say "Gimme Three Steps" to the door, we indeed have info on the pending opening linked at Lynyrd Skynyrd BBQ and Beer To Rock Las Vegas Strip With The SouthÆs Best Barbecue, RockinÆ Bar Scene

We love to hear from you, and value your feedback! Here's how to participate:
---
More Las Vegas News – Shows – Events