Featured Shows
Las Vegas Attractions
Newkirk's Notes: The Boss Speaks…
Newkirk's Notes are comments and insight from AccessVegas.Com publisher and 20+ year Las Vegas resident Ted Newkirk:

Hello From Las Vegas!Newkirk's Notes is now part of our is now part of our AccessVegas.com Premium Insiders Advantage. Click the link to learn all about how you can get our super-exclusive "no coupon needed" list of Las Vegas casino food and drink specials, professional answers to your Vegas questions, and the inside scoop on Las Vegas from me and my staff.


Associate Editor / News Researcher: Rick Ziegler
Concerts, Headliners, Special Events: Puneet Adobe
Hot Hotel Happenings- Save Big Now!
Save Big As A Premium AccessVegas.com Insider!

You're enjoying our complimentary Insider Vibe Newsletter. Did you know we offer more? More Vegas Savings? More Vegas Help? More Vegas Advantage?
Join Our Premium Insider Advantage Club!
For about the price of a cup of coffee each month, you have full access to:
Vegas Super Secret Specials Spreadsheet (list) of hundreds of "No Coupon Needed" Vegas casino food and drink specials. Want a sample? See just a few of the deals we've added in the past week:
Hot New Vegas Food/Drink Specials Just Added
Our "Your Guy In Vegas" Feature – Got a Vegas question? Instead of spending too much time looking up information you might not be certain about, fire it to us! We live here, we know Las Vegas, and we'll give you a professional answer. (Some restrictions apply).
Members Mania! – We share the answers to great Vegas questions with all of our Premium Members, helping everyone who pitches in with a premium membership. Plus great visitor feedback that you can learn from.
The True Inside Scoop – AccessVegas.com CEO Ted Newkirk has been writing "Newkirk's Notes" for upwards of two decades, giving members the true inside guide to everything that is going on in Las Vegas. Valuable information from someone in the know to save you time and money!
Find Out More and Sign Up Now!
This Week's Top Tours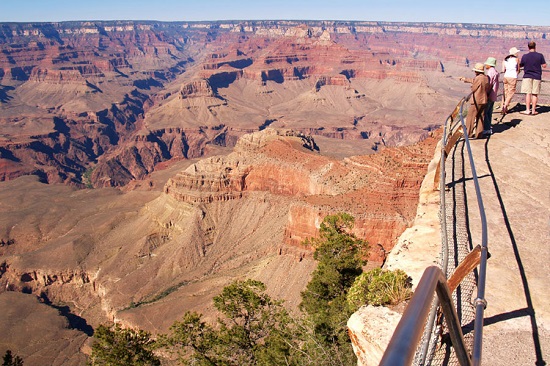 Featured Tour Video From Las Vegas

You can book this amazing flight now and save $21! Neon Nights Air Tour
ALL tours listed on our AccessVegas.com tour page (link above) have been hand-selected. We only work with the top, most professional companies and operators who vow to give our readers a great experience! We can not recommend nor vouch for tours not listed on here in the newsletter or on our tour page. Questions? Our tour page lists phone contacts where tour experts are available for live help!
Shows, Concerts, And Headliners
Celine Dion says she is 'getting ready to come back to work'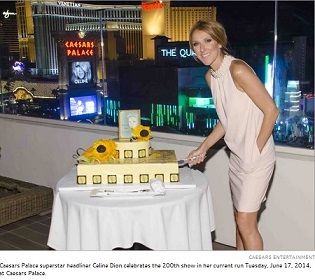 The good news is that superstar singer Celine Dion has told Caesars Entertainment officials she will definitely be returning to the Colosseum to resume her residency shows. The bad news is that we don't know yet if she'll be back before March 22.
Don't Miss These Additional Stories:
Dining In Las Vegas
Gordon Ramsay Celebrates One Millionth Burger At Gordon Ramsay BurGR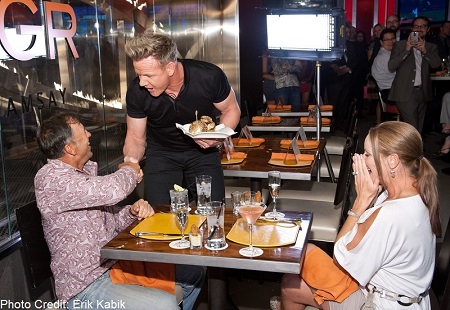 On Tuesday, October 28th, Gordon Ramsay BurGR at Planet Hollywood Resort & Casino reached yet another impressive milestone as it commemorated its one millionth burger with a surprise champagne celebration hosted by Gordon Ramsay.
Wynn Buffet takes it to the street with tacos and ramen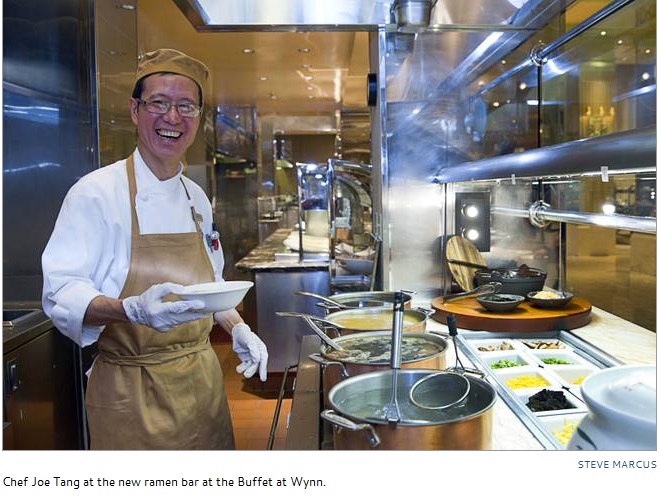 Wynn is looking to street food for culinary inspiration. The Buffet's new fare, like street tacos and ramen served only during dinner, is decidedly and refreshingly non-fancy for one of the fancier, higher-end all-you-can-eat options on the Strip.
Don't Miss These Additional Stories:
November And Thanksgiving
Las Vegas Craft Beer Encourages Support for November Men's Health Initiatives with MovemBEER Promotion and Fundraiser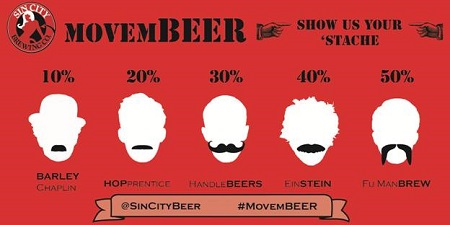 Lip toupees can have suds for days as Las Vegas' own Sin City Brewing Company offers specially priced craft beer for patrons rocking a mustache during the month of November for a fundraiser dubbed, "MovemBEER." Locations at Miracle Mile Shops, The Grand Canal Shoppes at The Venetian and Harmon Corner (Mega-Wallgreens).
In support of the popular men's health awareness month, Sin City Brewing Co. will salute lip sweaters by discounting guests' first pint of beer in accordance with the style and visible commitment of their 'stache.
The five styles of mustaches eligible for a discounted first pint include:
BARLEY Chaplin – 10% off
HOPprentice (basic 'stache) – 20% off
HandleBEERS – 30% off
EinSTEIN – 40% off
Fu ManBREW – 50% off
Don't Miss These Additional Stories:
Sports Arena In Las Vegas
Ground breaking near for $1.4 billion Strip arena complex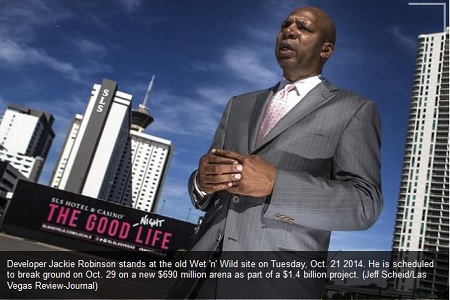 A white Chevrolet Suburban pulled into the vacant 27-acre site off Paradise Road between the SLS Las Vegas and Turnberry Towers, and a 6-foot, 6-inch man dressed in a gray pinstripe suit, white shirt and pink tie eased out of the long SUV and strolled along the gray pavement.
Don't Miss These Additional Stories:
More Las Vegas News
Imperial Palace gets $230 million makeover to become the Quad – no, The Linq Hotel
For more than 30 years, it reigned on the Strip as Imperial Palace and was known far more for being one of the world's Top 10 car museums with one of the largest collections of motor vehicles anywhere than it was for its corridor carpeting and rooms.
Don't Miss These Additional Stories:
More Las Vegas News
South Point Hotel and Casino Strikes Down the First Pins in its New $35 Million USBC Tournament Bowling Facility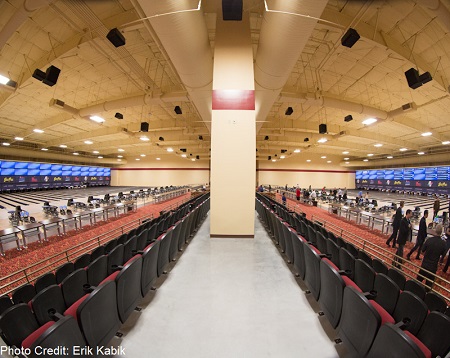 On Thursday, Oct. 30, South Point Hotel and Casino celebrated the opening of the South Point Bowling Plaza, a $35 million state-of-the-art bowling facility, built as part of a 12-year deal with the United States Bowling Congress (USBC), Las Vegas Events (LVE), and the Las Vegas Convention and Visitors Authority (LVCVA).
TV shows and movies again the main theme at G2E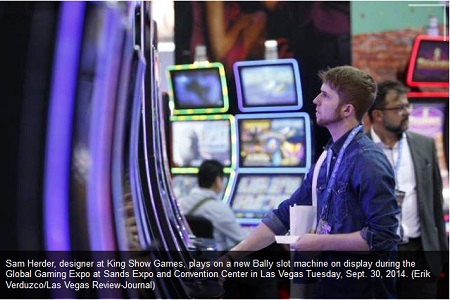 The trade show floor at the Global Gaming Expo looked more like a cross between TV Land and Netflix. New slot machines concepts were displayed for casino floor decision-makers earlier this month during the annual three-day gaming industry get-together, with the 300,000-square-foot Sands Expo and Convention Center space resembling a giant casino.
Don't Miss These Additional Stories:
Latest Concerts Added This Week!
There is no better place to see your favorite acts then in Las Vegas! You're relaxed, can enjoy a fine meal, have some cocktails without the worry of driving, and no alarm is going to jar you awake all too early the next morning.
November
December
2015
Las Vegas Holidays And Events
Top Tickets For United States Events
Did you know that we not only sell premium concert and event tickets for Las Vegas, but also for the entire United States as well? If you can't make it to Vegas, treat yourself to some great seats for something near you:
What We're Watching! Vegas Videos You'll Enjoy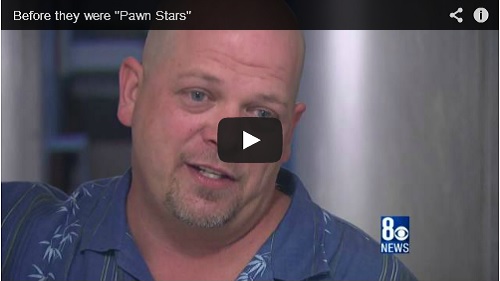 A Look At The 'Downtown Project' That Wants To Bring A Tech Renaissance To Old Las Vegas – You've probably heard something about the Downtown Project, the $350 million initiative spearheaded by Zappos CEO Tony Hsieh that's aiming to bring a renaissance of sorts to Downtown Las Vegas, the old city center several miles away from the touristy Strip. But unless you've been there and seen it with your own eyes, it's hard to really grok what's happening there – the scope of the project is so grand and its aims are pretty ambitious.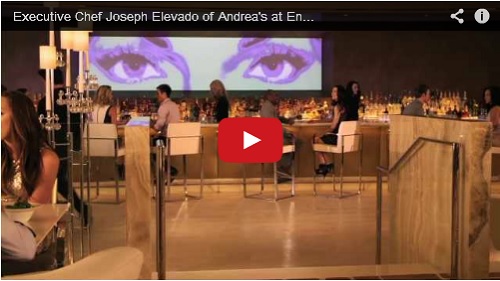 Executive Chef Joseph Elevado Of Andrea's At Encore – Joseph Elevado, Executive Chef of Andrea's at Encore, shows a few of his delicious creations that complement Andrea's fun, high-energy, and interactive dining experience.
Members Mania
How do I visit Vegas and get free stuff? I always gamble but pay top dollar for everything while losers get comped.
Adam Sacks, Esq. from California
Ted Responds:
1. Always use your players card at the slots, tables, and restaurants (and even the gift shop if they credit you for purchases there).
2. Be loyal. If you bring $3000 to gamble with for the weekend, you are wasting your time if you lose a couple hundred here, a couple hundred there…
Note: The complete answer including how to "trick" the casino computers into thinking you are a bigger player than you may really be and thus get them sending you better and better offers is available in our AccessVegas.com Premium Advantage version of this newsletter.
For about the price of a cup of coffee each month, Premium Advantage Members have access to our exclusive list of hundreds of "no coupon needed" dining deals up and down the Las Vegas Strip, plus enjoy even more tips and tricks to help you have a better Las Vegas experience while saving you money. We're so sure you'll benefit more than the modest price we ask, that we guarantee it!
Click To Find out More:
AccessVegas.com Premium Advantage
Membership Information


Ted Newkirk, Publisher
We love to hear from you, and value your feedback!
Here's how to participate:
Want to comment on a current reader post? Use the comment box on that particular web page. Many of the stories we post also have comment boxes at the end of the story. Make your voice heard!
Drop us an email at AccessVegas@AccessVegas.com – We read them all!
Call our recorded comment line at 702-507-0055. We listen to every call.
Link To Us! – Have a home page, web page, or blog? Link to us, and give yourself and your friends a quick link to find us from your site. Simply link to http://www.accessvegas.com and name the link Access Vegas!
RSS Feed – We now have an RSS/XML feed! Most RSS programs let you visit AccessVegas.com and automatically pull the feed. For those who want to enter it manually, the feed is:
http://www.accessvegas.com/xml/whats-hot.xml
Share the info: Click to Email this newsletter to a friend!
For comments or questions regarding our content or this newsletter write us at AccessVegas@AccessVegas.com
New to the list? See our Newsletter Archives for back issues and subscription info. Don't hesitate to forward this newsletter to friends and associates.
All contents copyright 2014 Ted Newkirk. All Rights Reserved.
Hotel Rates Published Accurate At Time Of Publication
August 27, 2014 ISSN: 1529-2770 About Us Privacy Policy
Physical Address: 3565 Las Vegas Blvd. South #411, Las Vegas, NV 89109
No related links found