Serving Las Vegas Visitors and Residents Since 1999
Welcome to the Insider Vibe! This is the official newsletter of AccessVegas.Com. We talk about the Las Vegas activities you really care about.
---
AccessVegas.com Quick Info Menu:
Las Vegas Essentials

Featured Shows

Photos and Wallpaper
Newkirk's Notes – comments on Las Vegas from AccessVegas.Com publisher Ted Newkirk:
Hello From Las Vegas! We took a little time off to let you get the U.S. elections out of your system. Regardless of who you voted for, am I the only one that could go the rest of my life without seeing a campaign commercial again?!?
Venetian Bankruptcy – Some of you may have heard that Venetian/Palazzo parent company Las Vegas Sands is close to bankruptcy. Please hold the "We have reservations there, will they be open" questions. Just as many major U.S. airlines have continued to operate while in and out of bankruptcy, the odds of the Venetian closing down are about the same as the sun rising in the west tomorrow morning. At worst, they will restructure, perhaps give up part of the company to an investment group, and continue on.
Not Your Grandfather's El Cortez – Interesting recent article about how the El Cortez downtown (which finished major improvements within the past year) and how they are keeping their table game rules liberal (to the player's chance to win) while remaining a small, family-owned property. Article at Overseeing an evolution – Executive aims to lead El Cortez from storied past into stellar future
Visitors, Open Up Your Wallet – 100,000 signatures were gathers to encourage the Nevada State Legislature to up the room tax another 3% to pay for education. This at a time when many of you are having to dig deeper into your pocket to visit us in the first place. Many locals (especially those not long-time residents) don't seem to understand that you spend a lot of time, money, and effort to come visit us year-in and year-out. You work hard for your money, and have plenty of vacation options.
Nevadan's need to quit taking it for granted that tourism will always be strong (let alone continue to grow… as tourism growth is flat). For the record, I was approached outside of a local Albertsons grocery store to sign the petition. I declined. With Clark County (Las Vegas) school district enrollment flat, they can take projected construction and new teacher spending off-the-board and use the money to pay the present teachers if needed.
Anyone Miss The Stardust? – Construction on Echelon Place (a name that still just doesn't do anything for me) has been delayed until at least 2009. Even in the best of times, I was curious about how The Strip was going to absorb a truckload of high-end places like The Plaza (former Frontier site), CityCenter, and Echelon. The question is whether it will ever absorb that many upscale rooms even in good times.
Behind The Scenes At A Sportsbook – Ever wonder how the lines are set, who the house wants to win and generally what happens on an average day setting the line at a sports book? The Review-Journal had a really interesting recent article NFL Sundays keep book director busy – Even 'light' days add up to heavy wagering
McCarran Traffic Down, What Does It Mean? – Traffic at Las Vegas' McCarran Airport is down 13% from last year, but those figures are misleading. Tourism remains steady. With the local economy (especially that not based on tourism) doing poorly, you have fewer local residents making flights.
International travel is bucking the trend. Traffic into Terminal Two (the dump of a terminal that some charter and all international visitors have to suffer though) has traffic numbers up almost 6% over last year. Canadian based WestJet is up almost 60% on the year. This all no surprise to us as we count a large number of Canadian, European and even Mexican visitors among our readers. With domestic fuel prices coming down, we hope that once again soon it will be more economical for U.S. residents to visit just as often!
Stomp Out Loud To Close – For now, anyway. Stomp has had a great run at Planet Hollywood but was somewhat cursed by playing in a 1500 seat theatre (larger than many of the major production shows playing on The Strip). The economics of filling a venue that large are tough, even for a well-liked show. Stomp may resurface here as the producers note they are looking at other venues better suited for the production.
Stomp is an amazing show of unique nonstop energy and well worth seeing before the run ends at the end of the year. Visit our review Stomp Out Loud – A Journey Through Rhythm and Percussion to decide for yourself if this is a show you would enjoy.
Enjoy This Issue!

Ted Newkirk
CEO/Managing Editor
Associate Editor: Amy Rayner-Cooley
News Researcher/Editor: Mark Jacobs
---
Las Vegas Is On Sale!
Get Great Rates At All Hotels:

California from $39,

Fremont from $39,

Gold Coast from $38,

Main Street from $39,

Orleans from $42,

Sam's Town from $28,

Sun Coast from $63,
More Savings At All Vegas Hotels!
---
TBS Presents A "Very Funny" Festival: The Comedy Festival
– TBS Lines Up More than 25 Comics for LOL Lounge And Brings Excitement of THE COMEDY FESTIVAL Live Online For The First Time Ever. Unprecedented Online Coverage of Event to Utilize Cutting-Edge Technology, Allowing Users to Interact with Web Show Hosts and Comics. THE COMEDY FESTIVAL, a Co-Production with AEG Live, Returns to
Caesars Palace
in Las Vegas For Fourth Year Thursday, Nov. 20, through Saturday, Nov. 22.
(Tickets)
Click to

Read The Full Story …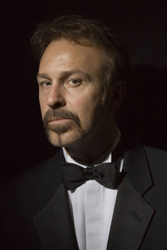 Pianist Philip Fortenberry Of "Jersey Boys" Debuts "Liberace and Me" Cabaret Performance For Limited Engagement At Liberace Museum – Philip Fortenberry, a solo pianist, improvisational composer and cast member of "Jersey Boys," has debuted his new intimate acoustic cabaret-style piano performance, "Liberace and Me," for a limited engagement at the Liberace Museum. "Liberace and Me," conceived and written by Fortenberry, offers a loving respect for the spirit and legacy of Liberace and the impact he had in Fortenberry's life and career. Fortenberry opens his engaging performance with Liberace's signature arrangement of "Chopsticks," while seated at Mr. Showmanship's own nine-foot Concert Grand Baldwin. Click to Read The Full Story …
Frank Caliendo Performs His Hilarious Stand-Up At Treasure Island Friday, November 28 – Comedian, impressionist and actor Frank Caliendo will perform his stand-up comedy routine Friday, November 28 at 8 p.m. (Tickets) Star of "Frank TV," Caliendo will perform a one-night only engagement inside the Treasure Island Theatre. In 2007, Caliendo created "Frank TV," a comedy based on his impressions of famous personalities such as Robert DeNiro, Robin Williams, Al Pacino, John Madden and George W. Bush. The side-splitting show is an extension of his popular sketch comedy routine. Click to Read The Full Story …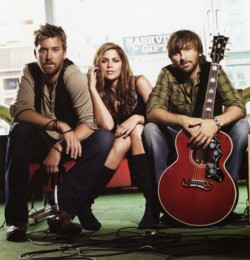 Do Si Don't Miss the 22nd Annual Downtown Hoedown at Fremont Street Experience – The Fremont Street Experience is going country for the kickoff party for the National Finals Rodeo (Tickets) on Wednesday, December 3. The stompin' shindig will feature free live concerts and plenty of two-steppin' fun. The 22nd Annual Downtown Hoedown brings a rollicking entertainment lineup to Fremont Street with top country music talents Lady Antebellum, Heidi Newfield, The Road Hammers and Mark Chesnutt.The performance schedule is as follows: 1st Street Stage * Lady Antebellum, 6-8 p.m. * Heidi Newfield, 9-11p.m. 3rd Street Stage * The Road Hammers, 6-8 p.m. * Mark Chesnutt, 9-11 p.m. Click to Read The Full Story …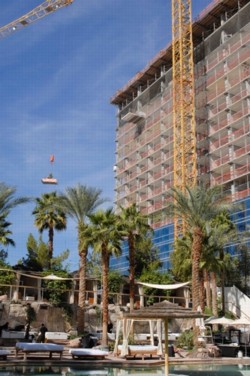 Hard Rock Hotel & Casino Celebrates Expansion Milestone With Topping Off Ceremony For New North Tower – The Hard Rock Hotel & Casino hosted its topping-off ceremony for the new North Tower Friday, Oct. 24. A crane lifted the traditional evergreen tree and American flag to the top of the structure as hundreds of team members, executives and construction workers looked on "This is a monumental occasion for the Hard Rock, and we are very pleased to celebrate this expansion milestone," said Yale Rowe, senior vice president and general manager of operations for the Hard Rock Hotel & Casino. "We have great faith in the resiliency of Las Vegas and while much of our attention is focused on current market conditions, we continue to position the Hard Rock for the future. We are fortunate to be well-funded with partners who have not wavered in their commitment to the redevelopment of the Hard Rock." Click to Read The Full Story …
---
Members Mania – We Love Our Readers!
Hang tough… we know that many of you love this section where I answer readers questions and give my personal advice and insight as only a long time Las Vegas resident in my business can do!
However… I am also a working member of our AccessVegas.com team and we've been cooking up some great new resources. These are in beta (design not finished) for the next two weeks, but take a peek and see what you think:
Easy Vegas Deals

– We are starting to post every deal we see or get our hands on when they happen, in real time at our new

EasyVegasDeals.com

blog. Food specials the hotels send us, both Vegas Strip and Locals casino deals, food, gaming, arts, events, you name it! For the most part, we are just looking to post good and interesting deals. Whether it be a blowout (dollar drinks somewhere) or a significant discount on fine dining or a fun, free event. Note: Site in beta and will not be updated daily until November 15.P.S. If you see deals we have not posted or enjoyed a great Vegas food, drink, or entertainment special on your last trip, drop us a line at

allvegastv@aol.com

so we can let everyone know!

AAA Vegas News Blog

– We've started posting all of the casino releases and news we publish here to our new

AAAVegas.com

blog. This is your one-stop source for all of the Las Vegas hotel and resort news as it breaks every day! Note: Site in beta and will not be updated daily until November 15.

AccessVegas.com Twitter

– We are joining the ranks of those with a

AccessVegas.com Twitter

feed. No, we aren't going to tweet (post to Twitter) every single piece of news and deals. For that, you'll want to subscribe to the RSS feeds of the new blogs (see above). However, we'll be twittering the bigger, more interesting, and more special news and deals!
Don't Know Twitter From Tweety Bird… RSS From R&B? – Have no fear. As always, ALL news, deals, and other interesting information will continue to be published in this newsletter in our More Las Vegas News – Concerts – Events newsletter area (next section down in this issue).
However, we now have a way for those that want specific news delivered in specific ways to access it quicker without abandoning our core way of getting the very best Las Vegas news and deals to you on a regular basis.
As always, thank you very much for reading and telling your friends to subscribe at AccessVegas.com

---
We love to hear from you, and value your feedback! Here's how to participate:
Call our recorded comment line at 702-507-0055. We listen to every call.
Drop us an email at

allvegastv@aol.com

– We read them all!
---
More Las Vegas News – Concerts – Events
Coming Hot Holidays – The following dates are huge times to be in Las Vegas, and rooms are in high demand. Booking in advance is the best way to save. Visit our friends at Las Vegas Hotel Deals and spend one of the following hot dates having fun in Las Vegas:
Veteran's Day November 11
Thanksgiving Day November 27-30 (4 day weekend)
Hanukkah Dec. 22 – Dec. 29
Christmas December 25
New Year's Eve-Day December 31 – January 1
Martin Luther King, Jr., Day, U.S (Observed) January 19-21 (3 day weekend)
Chinese/Lunar New Year January 26
Lincoln's Birthday, U.S February 12
Valentine's Day February 14
President's Day, U.S (Observed) February 14-16 (3 day weekend)
Washington's Birthday, U.S February 22
St. Patrick's Day March 17
Easter Sunday April 12
Cinco de Mayo May 5
Mother's Day May 10
Father's Day June 21
Canada Day, Canada July 1
Independence Day July 4
Civic Holiday, Canada August 1-3 (3 day weekend)
Labor Day, U.S September 5-7 (3 day weekend)
Labour Day, Canada September 5-7 (3 day weekend)
Jewish New Year September 19
Halloween October 31
Link To Us! – Have a home page, web page, or blog? Link to us, and give yourself and your friends a quick link to find us from your site. Simply link to http://www.accessvegas.com and name the link Access Vegas!
RSS Feed – We now have an RSS/XML feed! Most RSS programs let you visit AccessVegas.com and automatically pull the feed. For those who want to enter it manually, the feed is:
http://www.accessvegas.com/xml/whats-hot.xml
Share the info: Click to Email this newsletter to a friend!
---
For comments or questions regarding our content
or this newsletter write us at
allvegastv@aol.com
.
New to the list? See our Newsletter Archives for back issues and subscription info. Don't hesitate to forward this newsletter to friends and associates.
All contents copyright 2008 Ted Newkirk. All Rights Reserved.
Hotel Rates Published Accurate At Time Of Publication


November 5, 2008 ISSN: 1529-2770 About Us Privacy Policy
No related links found