Serving Las Vegas Visitors and Residents Since 1999
Welcome to the Insider Vibe! This is the official newsletter of AccessVegas.Com. We talk about the Las Vegas activities you really care about.
Need to contact us? Send feedback to
AccessVegas@AccessVegas.com
Missed an issue? Click to Read Back Issues Online.
---
AccessVegas.com Quick Info Menu:
| | |
| --- | --- |
| Las Vegas Essentials | Featured Shows |
Las Vegas Events
---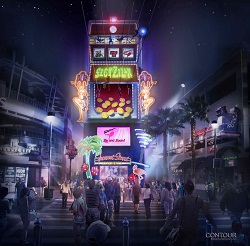 Fremont Street Experience Reveals Plans For Slotzilla, A New Attraction To Change Downtown Las Vegas – Fremont Street Experience revealed plans to build a new permanent zipline attraction, SlotZilla, Tuesday during a press conference at which a 6-foot model of the attraction was unveiled. The $11 million attraction will forever alter the downtown Las Vegas skyline with an 11-story slot-machine-themed takeoff platform located near the intersection of Las Vegas Boulevard and Fremont Street.
Celebrity Chefs Host Las Vegas Hurricane Sandy Benefit At New York New York, Public Invited – Celebrity chefs with roots in both New York City and Las Vegas have inspired a unique food and wine extravaganza to benefit victims devastated by superstorm Hurricane Sandy.
"When it comes to the hospitality industry, Las Vegas and New York City are really sister cities," said Michael Severino of Southern Wine & Spirits of Nevada. "This is just a small way all of us in Las Vegas can help those that have been affected by these monster stormsö.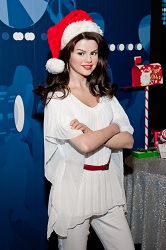 Selena Gomez Wax Figure Visits Madame Tussauds Las Vegas Through January – Madame Tussauds Las Vegas invites visitors to spend the holidays with Selena Gomez as the attraction welcomes her wax figure to the attraction for a limited time, now through Jan. 31.
GomezÆs figure is dressed in a holiday-inspired outfit, making her the perfect addition to a festive photo with friends and family. Younger visitors, and the young at heart, will be delighted to discover a special mailbox standing next to Gomez. Now through Dec. 24, visitors can fill out letters addressed to Santa and drop them in the mailbox for the figure of Gomez to personally deliver to the North Pole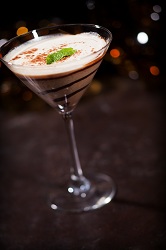 Sugar Factory American Brasserie Celebrates The Holidays With Christmas Dinner And Festive Cocktails – Guests will experience a memorable holiday season at the Sugar Factory American Brasserie as the brasserie will transform into a winter wonderland. Apart from the winter wonderland, it also offers this December specialty holiday cocktails and on Christmas day is a prix fixe dinner. The brasserie is located inside Paris Las Vegas.
Included in the holiday feast is the succulently sliced prime rib complete with brussel sprouts and a twice-baked potato valued at $34. For $10, guests can enjoy the dessert which includes an assortment of milk and cookies.
LVH Hosts 27th Annual æMerry Christmas Las VegasÆ Holiday Show – The 27th annual ôMerry Christmas Las Vegasö live show will take place at the LVH û Las Vegas Hotel (formerly the Las Vegas Hilton) on Saturday, Dec. 8, 2012, at 4 p.m. and will be taped for television from the main showroom. As tradition, the show will be hosted by longtime Las Vegas entertainer / TV host û Tony Sacca, and will feature Las Vegas entertainers performing in the holiday spirit.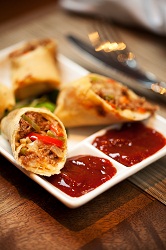 Public House Las Vegas Introduces Happy Hour Specials At Luxor – The new Public House Las Vegas at Luxor Hotel and Casino has introduced a happy hour every weekday from 4 to 7 p.m. An array of food and drink specials are offered for those looking for a cool place to kick back on The Strip.
Every Monday through Friday, guests may sip on $3 Coors Light and Bud Light draft beers while cheering on their favorite sports teams and mingling with friends in Public HouseÆs laid-back atmosphere. Patrons will dig in to tasty $5 bar bites including the eateryÆs signature Spinach and Artichoke Dip, Hummus Plate, Cheesesteak Spring Rolls, Mac N' Cheese Squares and Short Rib Tacos, a dish exclusively available during happy hour.
Gordon Ramsay Steak Introduces the First-Ever ôHellÆs Kitchenö Limited Edition Tasting Menu – The first-ever ôHellÆs Kitchenö Limited Edition Tasting Menu is introduced at the Gordon Ramsay Steak at Paris Las Vegas in honor of the ôHellÆs Kitchenö season 10 winner and the restaurantÆs new head chef, Christina Wilson. The award-winning steakhouse gives the guests an opportunity to see and taste the menu prepared on the show in its most perfect form. The first ôHellÆs Kitchenö menu is a five-course prix-fixe menu which features familiar dishes from the popular show. Wilson won against the 18 competitors in the hit show and the first contestant to land a position in a Gordon Ramsay restaurant.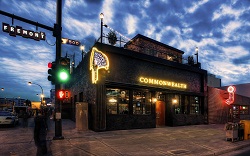 Commonwealth Celebrates Grand Opening In Downtown Las Vegas – Commonwealth will bring Downtown Las Vegas a fascinating new social science on its grand opening on Wednesday, December 12th. The pre-Prohibition era-inspired 6,000-square-foot cocktail bar is located at 525 E. Fremont St. It is also inspired by libations which has its own backroom speakeasy. Live music is offered at the rooftop bar for an experiential setting.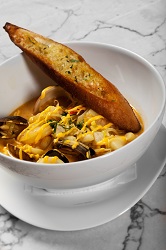 Sugar Factory American Brasserie Introduces New Menu Selections – Dozens of new menu selection including cocktails and sweets are introduced at the Sugar Factory American Brasserie located at Paris Las Vegas.
Sugar FactoryÆs Matthew Piekarski, braserrieÆs new executive chef, added wide selections in the menu. Two new flavorful appetizers are included in the list such as the spiced honey glazed chicken wings in house-made sauce and the crispy Popcorn Shrimp paired with classic horseradish cocktail sauce and remoulade slaw.
New selections of hearty sandwiches are also added such as the Double Grilled Cheese BLT Sandwich made with butter lettuce, applewood smoked bacon and Muenster and American cheeses.
---
Movie Recommendations
Deciding what to watch next? What are your friends watching?
Get movie recommendations based on your personal viewing style!
---
Maverick Canyon Dream Air and Land Tour û A 40-minute flight to the Grand Canyon South Rim aboard a Beechcraft 1900D aircraft starts your ultimate adventure. Upon landing, your excursion will begin with a seat on our state-of-the-art ECO-Star helicopter for an amazing 25-minute breathtaking helicopter experience over the Grand Canyon. As you soar above this natural wonder you will see beautiful scenery from the Kaibab National Forest, Tower of Ra and the mighty Colorado River. Ground transportation into the Grand Canyon National Park to enjoy the awe-inspiring vistas, panoramic overlooks and trails that can only be accessed from inside the park concludes your journey. Absorb the magnificence of the Grand Canyon and capture memories to last a lifetime as you enjoy a gourmet box lunch.
---
Zarkana by Sarah Jane Woodall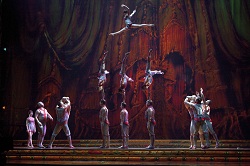 From The World To Las Vegas, Cirque du Soleil's Zarkana Is Jaw-Dropping – Cirque du Soleil has done it again. The beloved acrobatic troupeÆs latest offering, Zarkana, is fresh from a worldwide tour, having awed audiences from Spain to Moscow with its enchanting mix of spectacle and whimsy. And now, this sensory feast has a permanent home at the Aria Resort in Vegas, where fans have the chance to see it twice nightly, five nights a week.
---
Newkirk's Notes – comments on Las Vegas from AccessVegas.Com publisher Ted Newkirk:
Hello From Las Vegas! – I want to take the time to thank the many (and many and many) of you who have wrote in with suggestions regarding our pending revamp of this newsletter. We don't want to kill anything you really enjoy, and we'd love to add more of what you'd like to see, so it really is helping. If you missed it last week, and this is news to you, please go to last week's issue and read my section so you can get your two cents worth in!
Many of you had common threads (and a few misconceptions) and we'll be addressing those next week. We're putting off changes for another two weeks so that all comments can be read and evaluated.
Viva The International – Lots of buzz that the LVH (former Las Vegas Hilton) is getting ready to re-brand themselves as The International. Quick history lesson: This was the property's original name back when Elvis was the headliner. LVH owners have registered a trademark on the name, but will not confirm the intention to make any changes at this time. We like it and hope it happens!
You Don't Say – A couple of our county commissioners decided to walk The Strip last year and were shocked at what they saw. Which was basically what you have to deal with on every trip. The pornslappers, the costume people who can be too aggressive or block the sidewalk, the walkover escalators that are out-of-service, the areas where the sidewalk gets too tight and forces people to walk out on the street. You know… the usual.
Side Note: Let's not get me started on my rant about how ridiculous it is that neither property upper management, nor our elected officials actually get out and do the experience which all 40 million of you navigate on each and every trip to stay on top of these problems.
So, as we reported here a few months ago, $500,000 was spent to study these issues. The findings? Widen some sidewalks, make sure the walkway elevators and escalators are working, more crossover bridges — as opposed to street-level crosswalks (so we can have more out-of-service escalators), and an attempt to restrict street performers to locations where they impede foot traffic and create choke points.
Really? It took a half-million dollars to spot the problems that I can spot when I drive The Strip on the way home from my chiropractor? Issues that probably every one of you could tell them if just you were asked?!?
Gambling At The Cosmo – The Cosmopolitan has finally discovered that they have a casino, and are going to attempt to bring in some gaming revenue. While they are losing less and less all the time (as a property), they probably can't turn the corner, and get into profitability without gaming revenues. In large part, they have worked to attract a clientele that tends not to gamble (hipsters and nightclub patrons), so this will be quite a change for them. We'll see how their efforts go in turning this around.
Not Vegas Related, But Funny – A small town in Missouri has disbanded. Only three of the five town council seats were occupied until two of the elected officials died and one moved away. Then the city's tax levy ran out. No more city. Oh… the name of the city? Quitman!
Hope You Are Enjoying This Issue!

Associate Editor / News Researcher: Rick Ziegler
Concerts and Headliners: Amy Rayner-Cooley
---
What We're Watching – Vegas Videos You'll Enjoy
---
Members Mania – We Love Our Readers!
On my vacation I usually go from Minneapolis to Los Angeles to Las Vegas. I've decided that on my next trip to Las Vegas I'm going to drive from Los Angeles to Las Vegas. I'm thinking it would give me a better appreciation for the desert.
Any hints? I'll be leaving from the Beverly Hilton (Beverly Hills) and arriving at Aria (Las Vegas), both (hopefully) on December 9, 2012.
Thanks,
John Yates
P.S. Outstanding newsletter.
Ted Responds:
I'm glad you brought this up, as I'm sure others (especially our European friends) have thought of doing the same. The fact that you are going on a Sunday works in your favor (the heavy traffic will be headed the other way). I'm assuming that you've only made the hop by plane in the past.
* Temps are going to average in the high 50's, so heat certainly won't be a problem. However, the second half of the trip is a long drive through the middle of nowhere. If you are driving a rental car, I imagine it will be well maintained. However, have a gallon of drinking water and some snacks on you for worst case situation (breaking down). We follow those same rules around here even if we're just going to Primm or Mesquite. You will have cell phone service.
* In the L.A. area, use the 605 Freeway to scoot up to the 210 (Foothill Freeway) until you hit the 15. Many find the 210 a little more scenic than the 10. As a bonus, you are (more or less) tracing old Route 66.
* If you want to actually drive a good stretch (30 miles) of old Route 66, get off the 15 at Victorville, D Street/Highway 18 exit. Make a left onto D Street and just drive until you reach the 58 in Barstow. The road is good two-lane and this only adds about 5 miles to your trip. A quick right turn onto the 58 will have you back at the 15 North immediately.
* Since your goal is the see the desert and mountains, you may wish to stop at the Calico Ghost Town just outside of Barstow. Once a working silver mining community, it is now a county park with many of the original buildings intact. It is unquestionably a touristy (restaurants, gift shop, etc) but a nice break before you hit the longest middle-of-nowhere stretch of the drive. http://cms.sbcounty.gov/parks/Parks/CalicoGhostTown.aspx
* Especially if you have not stopped, many people prefer to stop in Baker and stretch their legs before the final 90 minutes of the drive.
* Primm is just past the CA/NV border like a mirage in the desert. Remember how many Las Vegas casinos were 20 years ago before high limits and celeb chefs? Welcome to Primm.
* Few know that Las Vegas Blvd. (The Strip) actually extends non-stop to Jean, Nevada (13 miles north of Primm). This is the old Highway 91, and still in very good condition. Get off the 15 at Jean, make a right, then turn left in one block when the road dead ends.
Congratulations… you are on old Highway 91 and set to experience arriving down into Las Vegas just the way Bugsy did.
I've traced the route in Google Maps for those who want a visual. If you are any of our other readers do all (or part) of the trip, send us a report with some photos and we'll share them. A great way to see the southwest for those of you from more "normal" areas of topography. Hope this helps!

---
I made it to Las Vegas 3 times this year. The I Heart Radio Show was off the hook!
I have been going to Vegas 2-3 times a year for the better part of 25 years. I've spent tens of thousands of dollars there over the years. But, I'm thinking about not coming back. Ever! Harry Reid doesn't like my kind. Neither does President Obama. And apparently, the way the vote went in your state, neither do the citizens of Nevada.
I'm aware this seems like a strange email and a strange venue to talk about politics. But, from reading your newsletter for many years, I know you care. It doesn't seem like many other people do. Ted, I hope I'm wrong… But with the policies that our President has set in motion, Las Vegas is in for some tough times.
Best of luck to you and your business.
Kind regards,
Steve McAbee
Ted Responds:
Usually Newkirk's Notes is about gaming, hotel, and entertainment issues. However, with the election still pretty fresh, I wanted to address this. If this isn't your cup of tea, keep scrolling to our New Concerts and More section.
Before I proceed, let me note that I did vote this year, but neither for Obama or Romney. A friend of a friend is former New Mexico governor and Libertarian presidential candidate Gary Johnson, who got my vote. He was re-elected in New Mexico despite running as a Republican in a heavily Democrat state (IE, support from voters of both parties) and lauded for his accomplishments (at least by many). I followed his tenure relatively closely.
By the way, for those who believe that a Libertarian is a Republican who likes to smoke pot, their beliefs go much deeper into issues both sides of the aisle approve of. And let me note that I certainly don't march in lock-step with Libertarian party beliefs. This was more about voting for the man and his record.
This time around, President Obama won Nevada based on the usual coalition of labor, environmentalists, public workers and the like. However, what put him over the top was the Hispanic vote. Particularly the Mexican-American (M-A) vote, which is important to note as Hispanics from Cuba don't traditionally align themselves with the Democrat party.
M-A's have never exactly flocked to the GOP, despite the amnesty during the Reagan years. They want the DREAM act passed (amnesty for illegal immigrants occurring since the last amnesty) and that was the #1 voting concern. Not the economy, not unemployment, not war, not abortion or the environment. That is essentially what carried Obama in Nevada.
Interestingly enough, you had people splitting their vote. Senator Dean Heller (R-NV) beat Congresswoman Shelley Berkley (D-NV) in the lone U.S. Senate race, which was interesting because Berkley was (pretty much rightfully) accused of/acclaimed for walking in lock-step with Obama. There is a caveat, however: She has been under investigation for voting on legislation that (if you really try to connect the dots) may have had a small impact on her Doctor husband's livelihood.
Harry Ried was elected two years ago, running against probably the most beatable candidate that year (Sharron Angle), who was more-or-less anti-gaming in a gaming state. Ried had also strong-armed called on the major banks to save CityCenter. Angle felt that if it failed, that was the free market at work. Perhaps rightfully so per conservative viewpoints, but certainly not a popular position with MGM Resorts, the largest employer in the state.
Also, let me point out that the year Ried was re-elected to the Senate, his son lost the governors race, and lost it pretty badly to Brian Sandoval (R-NV). Hence, Nevada sports a GOP Governor, splits the U.S. Senators, and splits Congress (with two Congressional delegates from each party).
Hence, the state isn't quite blue as one might assume just because Obama carried Nevada. However, if you can swing it, obviously staying at Wynn/Encore or Venetian/Palazzo is one way to support casino owners whose politics mirror yours.
But, I'd like to point out something else: I'll bet about 99% of the artists you enjoyed at I Heart Radio voted for Obama. If you base all of your purchases on politics, you're going to be deleting the vast majority of your music collection. Also, most "Vacation States" went blue. So, you might have to scramble to find a place to vacation!

We love to hear from you, and value your feedback! Here's how to participate:
Want to comment on a current reader post? Use the comment box on that particular web page. Many of the stories we post also have comment boxes at the end of the story. Make your voice heard!
Drop us an email at AccessVegas@AccessVegas.com – We read them all!
Call our recorded comment line at 702-507-0055. We listen to every call.
---
Latest Concerts Added This Week!
There is no better place to see your favorite acts then in Las Vegas! You're relaxed, can enjoy a fine meal, have some cocktails without the worry of driving, and no alarm is going to jar you awake all too early the next morning.
---
More Las Vegas News – Shows – Events
No related links found