Serving Las Vegas Visitors and Residents Since 1999
Welcome to the Insider Vibe! This is the official newsletter of AccessVegas.Com. We talk about the Las Vegas activities you really care about.
---
AccessVegas.com Quick Info Menu:
| | |
| --- | --- |
| Las Vegas Essentials | Featured Shows |
Newkirk's Notes – comments on Las Vegas from AccessVegas.Com publisher Ted Newkirk:
Hello From Las Vegas! – Happy Thanksgiving to all of our U.S. readers. To the approximately 30% of our readers outside our country, have a turkey sandwich and find something to be thankful for. I'm thankful that we've avoided any nasty cold snaps this fall and will be flirting with 70 degrees at the beginning of next week.
Contrary to popular opinion, Thanksgiving is actually one of the most busy times of the year here. Some come for the four day weekend (and truckloads of sports wagering). Others come because it is a great place to gather far-flung family.
Let's face it: The town you grew up in may be nice for a couple of days, but you are climbing the wall by Saturday (after Thanksgiving). In Las Vegas, everybody can do what they like and you can still get together for certain meals and activities with your extended family. And… virtually every single restaurant at every hotel (including the buffets) puts on a Thanksgiving feast. Something to keep in mind for next year!
No New Hotels, But You Still Keep Visiting – It has been a pretty slow week (and a slow year) for Las Vegas news compared to the boom times when new hotel announcements and openings regularly fueled Las Vegas interest. And yet we're on pace to tie the 2007 record for visitor numbers. (Side Note: Am I the only one noticing that? It seems like no one else is making a big deal out of it but at the end of the day, that is pretty amazing statistic given the economy).
I think this harkens back to something I've always noted: When first-time visitors write and ask what they should do and see, I simply tell them that if they came here for two months, they wouldn't be able to do and see everything. Enjoy yourself, since you'll most likely be back. Many times. Think about it: If you had two months in Las Vegas and an unlimited budget, you'd have to treat it like a full-time job to attempt to do everything you'd want to do and see. All of those shows, all of the great restaurants, activities and sight-seeing, visiting every single hotel… it is mind-boggling.
Then, let's get into tours. I'm always amazed when frequent visitors go I don't need to see the Grand Canyon. I saw it from the plane flying in. Um… that is like going to an art gallery to see a masterpiece, viewing it from all the way across the room, and being satisfied. You don't know how jaw-dropping it is until you stand on the edge of it.
Same with Hoover Dam, which is a stunning work of art and on a scale/size/scope that is mind-bending. I could go on and on (Red Rock Canyon, Valley Of Fire, Death Valley, Zion, "wild west" equestrian and dude ranchs, off-road adventures you name it). Just go look at our tours page and scroll and scroll and scroll. In fact, if the numb-brains over at the Convention Authority sobered up long enough to have some good ideas, they'd build a ad campaign just around how scenic our area is.
If you are a regular visitor who has never gotten your behind away from the touristy areas, let me suggest a simple and inexpensive itinerary to help you get your feet wet:
Rent a car for the day. Trust me, it is cheaper than playing the machines. Many hotels have car rental desks. I know that Hertz at The Flamingo actually keeps their rental fleet in the Flamingo parking garage (and you don't have to pay the airport rental lot taxes). Head out to Red Rock Canyon and enjoy the 13 mile scenic loop at the state park. Doing this in the mid-late morning will provide the sun angle that really brings these colorful mountains to life.
Continue on around the Highway 159 loop to Bonnie Springs Old Nevada. Purported to be an actual stop on the old Spanish Trail, this rustic but working wild westá is a fun respite the whiz-bang of The Strip.
By now, you are probably hungry. And you've always wanted to visit the M Resort after all the great things you've heard about. Kill two birds with one stone by having the lunch buffet at The M. It always garners raves, and you'll be amazed at how nice an off-Strip property can be.
Continue on to Hoover Dam. There isn't much to say about this that hasn't been said. Historical structure, featured in countless movies, TV shows, and commercials. Take the full tour that takes you into the bowels of the dam. There is truly nothing like it, from the sheer technical complexity to the retro-cool 1930's architecture.
One of the most memorable parts for me? Walking through a tunnel that leads you to the very face of the dam, high above the Colorado River. Someone posted that segment (of their tour) on YouTube here: Inside Hoover Dam (Tunnel). Finally, if my directions are confusing, I mapped the entire trip described above on Google Maps.
Last Chance To See The Lion King – After a great run, the Las Vegas' The Lion King show comes to an end at the end of the year. This spectacle is great for adults and kids alike. You can get tickets direct through their site by clicking on The Lion King graphic in the right sidebar.
Enjoy This Issue!

Associate Editor: Amy Rayner-Cooley
News Researcher/Editor: Rick Ziegler
---
---
Octavius Tower At Caesars Palace Brings 450 New Jobs To Las Vegas Market – Caesars Palace has announced it will hire a total of 450 employees with the opening of Octavius Tower on January 2, 2012. The resort's sixth hotel tower will yield 3,960 total accommodations, bringing hundreds of new jobs to the Las Vegas market.
Joe Montana Visits Memorabilia International at Miracle Mile Shops Dec. 3 – Pro Football Hall of Fame quarterback Joe Montana will visit Memorabilia International inside Miracle Mile Shops at Planet Hollywood Resort & Casino for a live autograph signing from noon to 2 p.m. on Saturday, Dec. 3.
Marlon, Jackie and Tito Jackson to Appear at Michael Jackson Fan Fest in Las Vegas on December 4 – The first ever Estate-authorized Michael Jackson Fan Fest will now offer visitors a more in-depth look into Michael Jackson's life, featuring an opportunity to meet three of Michael Jackson's brothers, Marlon, Jackie and Tito Jackson, for one day only. The three brothers will be at Fan Fest on Sunday, December 4, beginning at noon for an exclusive Q & A session for fans at the exhibition.
Legends In Concert At Harrah's Las Vegas – Tribute Artist Show Announces Holiday Lineup – Legends in Concert at Harrah's Las Vegas offers holiday-themed performances Nov. 25 û Dec. 25 with special acts Toby Keith, Elvis Presley, Carrie Underwood, Donna Summer, Michael Jackson and Whoopi Goldberg as emcee. Guests can expect holiday favorites from this legendary lineup including 'Have Yourself a Merry Little Christmas,' 'I Saw Mommy Kissing Santa Claus,' 'Santa Claus is Coming to Town' and an impressive grand finale. Featuring live re-creations of superstars of yesterday and today, backed by a live rockin' band and the Legends singers and dancers, Legends in Concert is a one-of-a-kind experience.
Rockhouse Parties For National Finals Rodeo – Rockhouse Offers NFR Promotions December 1-10 – National Finals Rodeo is back and so is Rockhouse Bar & Nightclub's 10-day party. With the fans in town, the ultra-dive bar will rock the rodeo welcoming NFR fans from across the nation. From Thursday, Dec. 1, through Saturday, Dec. 10, a ticket stub will not only get the cowboy devotees some rowdy rodeo fun, but also complimentary entry and $5 shots.
Sammy Hagar Dines at his Cabo Wabo Cantina at Miracle Mile Shops – The Red Rocker himself, Sammy Hagar, enjoyed lunch at his Cabo Wabo Cantina (www.CaboWaboCantina.com) at the Miracle Mile Shops inside Planet Hollywood Resort & Casino on November 16th with his wife and friends. The table of eight munched on several savory selections including ceviche, lobster enchiladas and lobster taquitos. The energetic group enjoyed the crisp afternoon on the patio for more than two hours, people watching and sipping on refreshing ice teas.
The Mirage Reveals innovative new cocktail program now being served throughout the Resort – The Mirage recently unveiled an exciting beverage program featuring 30 intriguing cocktails. Careful thought went into each distinctive new drink resulting in stimulating flavor combinations, remarkable twists on old favorites and inventive garnishes which add striking detail to each libation.
Former 'Happiest Mayor in the World,' Oscar Goodman, to star in new Las Vegas-based television show – Fresh off his appearance in the network television series, "CSI: Las Vegas," former mayor and Las Vegas icon, Oscar Goodman, is set to film the pilot for a new, Las Vegas-based courtroom show, "Vegas Night Court with Oscar Goodman." Filming for "Vegas Night Court with Oscar Goodman" will take place inside the legendary Elvis Presley Showroom at the Las Vegas Hilton, beginning Friday, Nov. 18.
---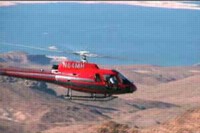 Grand Canyon Western Territory Tour û Birds eye view of Lake Mead and Hoover Dam. Get a close look at the extinct volcano Fortification Hill. Keep an eye out for wildlife along the way. Descend deep into the Grand Canyon and land on the Hualapai Indian territory on the canyon floor for a champagne toast, beverages and hors d' oeuvres in the heart of this spectacular wonder of the world.
---
What We're Watching – Vegas Videos You'll Enjoy
---
Members Mania – We Love Our Readers!
Thanks for all the work you and your staff do through both your weekly newsletter and the accessvegas.com website in keeping everyone informed about what's happening in Vegas! I'm always referring friends and family to the site when they tell me they're planning a trip to Sin City.
I was in Vegas the first week of Oct and have to share with you and your readers how "top notch" the service industry is in Vegas. EVERYWHERE I went the service staff (valets, hosts/hostesses, waitstaff, restaurant/buffet staff, casino staff, hotel staff, etc) was so warm, friendly, courteous, conscientious, and professional! They made this "regular guy" feel like a VIP – which in turn made my vacation all the more pleasant!
I took your advice about spending time in Downtown to gamble – and had a great time! And I always use your list of Vegas Attractions (especially all the free attractions!) when planning my trips.
Sure hope one of those venture capitalists heed your suggestion about completing work on the dormant Fountain Bleu construction project!
Please keep up the good work!!
Rob S. from Toledo, OH
Ted Responds:
Glad you had a great trip. Fortunately, some of the poor customer service issues that were prevalent a couple years ago have been given proper attention. In a town with nearly 14% unemployment, there is no excuse for half-baked service. (Actually, there is never any excuse. But shouldn't these people be happy to have jobs and grateful to every one of our visitors)?
Still plenty of rumor swirling that Fontainebleau is going to be dismantled. But I'm no longer so sure. The national recession is getting better, Vegas visitor numbers are around record levels, higher-end visitation is up (the group that F-bleau would be aimed at), and there will be a tipping point where finishing the property pencils out. But probably still not until a record 2012 is in the books. And even with financing, the hotel is largely unfinished inside so you'd still be talking about significant construction time. Plus, the investors are tied up in court playing the blame game and that could take a while to figure out.
If the economy still stays soft, I hear the price of steel would almost make it worth tearing down (as opposed to the cost of finishing the project).

We love to hear from you, and value your feedback! Here's how to participate:
---
More Las Vegas News – Shows – Events