Featured Shows
Las Vegas Attractions
Newkirk's Notes And Members Mania
Newkirk's Notes and Members Mania is now part of our AccessVegas.com Premium Insiders Advantage, where we guarantee to answer premium subscribers questions professionally and share the help with fellow premium subscribers.
In just the past few weeks, Insiders Advantage members have learned how to "fool" the comp computers into thinking that you are a more valuable player than you are, got the low-down on all the coming holidays regarding how busy they are, whether to come or not, and what to do to maximize The Strip experience on New Years Eve, and learned a super-valuable tip that will virtually assure quick recovery from anything left in a cab here. That and much more!
This and many other benefits are available to our Insiders Advantage subscribers. Please click here to view all benefits, including access to our exclusive "no coupon needed" Vegas Super Secret Specials Spreadsheet, which we guarantee will save you the cost of the membership!

Ted Newkirk, Publisher
Associate Editor / News Researcher: Rick Ziegler
Concerts, Headliners, Special Events: Puneet Adobe
"Best Of" Las Vegas Voting
AccessVegas.com Best Of Las Vegas
Quarterfinal Best Hotel Voting Is Open!
After taking a break, we're back with the Quarter Finals of our Best Las Vegas Hotel. The Quarter Finals will run though the end of November, semi-finals Dec. 1-15, and finals Dec. 16 through New Years Eve for you to crown the AccessVegas.com Best Las Vegas Hotel 2015!
AccessVegas.com Best Of Vegas Voting
Click on Play-In Round and start voting. You'll be given the choice of two hotels. Pick the one you feel is better. (If totally unsure, you can skip and move to the next match-up). You'll be voting in 4 match-ups:
Note: Voting is tabulated electronically and we have no control over it. The results will speak for themselves.
We have put measures in place to limit it to one vote per person. HOWEVER, we do reserve the right to disqualify a hotel in the event of an obvious error or rigged voting.
Hot Hotel Happenings- Save Big Now!
This Week's Top Tours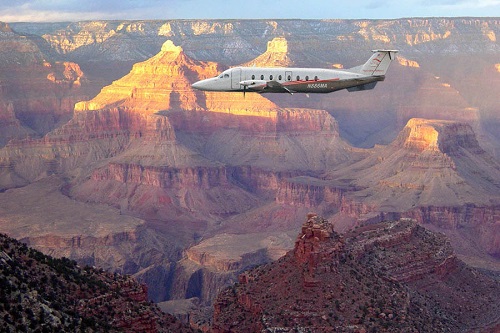 Featured Tour Video From Las Vegas

If this looks like fun, you need to add this adventure to your Las Vegas itinerary! Just north of Las Vegas, the stunning Valley Of Fire sits ready to enjoy. Starting around $220 per person (about what you'd lose gambling and spend on shopping, beer, and lunch for the day anyway), you and up to 6 friends will be picked up at your hotel, taken to the Valley Of Fire, get 3.5 hours of dune buggy time over this awesome desert terrain, and lunch and bottled water are included. Then, transport back to your hotel where you can shower up for your night on the town.
For more details, click over to our Valley Of Fire Buggy Tour
ALL tours listed on our AccessVegas.com tour page (link above) have been hand-selected. We only work with the top, most professional companies and operators who vow to give our readers a great experience! We can not recommend nor vouch for tours not listed on here in the newsletter or on our tour page. Questions? Our tour page lists phone contacts where tour experts are available for live help!
Shows, Concerts, And Headliners
Britney Spears Spreading Her Wings Around Las Vegas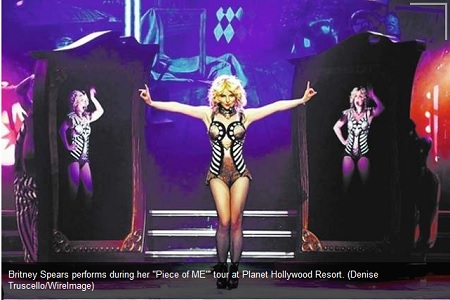 Nearly a year after Britney Spears confidently proclaimed ôthis is my city right now,ö there are signs that shes taking steps to live up to that promise.

Britney Spears Las Vegas
Don't Miss These Additional Stories:
Las Vegas Attractions
Harvest Display Brings Crisp, Autumn Air To Bellagio Gardens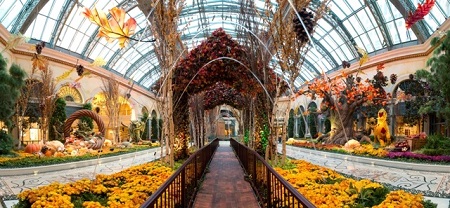 The arrival of fall is welcomed at Bellagio's Conservatory & Botanical Gardens with scents, scenery and sounds that celebrate the crisp season. The harvest show is on display through November 30 and features such fall favorites as oversized orange-yellow leaves, pumpkins of all shapes and sizes and more than 51,000 seasonal flowers.
The JFK Exhibition Comes To The New Tropicana Las Vegas – Artifacts From Historic Presidency To Be Displayed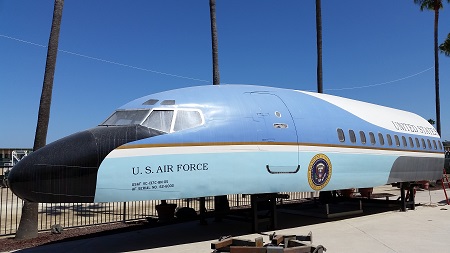 On the 51st anniversary of President John F. Kennedy's assassination, Nov. 22, 2014, "The JFK Exhibition" will open at The New Tropicana Las Vegas and introduce visitors to a unique exposition of artifacts from a historic time for 20th century America. The exhibit will feature some of the most iconic memorabilia, including two JFK limousines, a Boeing 707 Air Force One fuselage outfitted exactly the way it appeared on Nov. 22, 1963, and personal items belonging to the president and Jacqueline Kennedy that will be on display for the first time ever in America.
Bellagio Gallery Of Proper Art In Vegas Debuts "FabergÚ Revealed"
Showcasing 238 rare FabergÚ artifacts, "FabergÚ Revealed" is organized in partnership with the Virginia Museum of Fine Arts. A portion of the biggest public collection of FabergÚ outside of Russia, these treasures are symbolic of the exquisite craftsmanship, immaculate taste and decadent history of the Russian imperial family in the late 19th and early 20th centuries. Unique for this exhibition is a small assortment of "FauxbergÚ" objects – FabergÚ look-alikes once thought to be originals.
Don't Miss These Additional Stories:
Dining In Las Vegas
Fulton Street Food Hall At Harrah's Open 24/7 With Variety For Everyone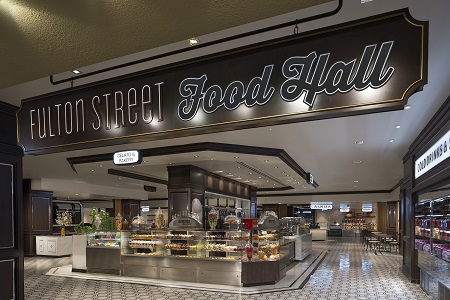 With a focus on quality and an array of chef inspired masterpieces, Harrah's newly opened Fulton Street Food Hall's choices vary from delicious bakery-fresh pastries, to home-cooked soups and comfort foods, to artisanal sandwiches with eight bread choices, to fresh sushi and ten options of Pan-Asian noodle dishes and soups in addition to New York-style pizza.
Don't Miss These Additional Stories:
Las Vegas In November
Thanksgiving Specials Announced At Hash House A Go Go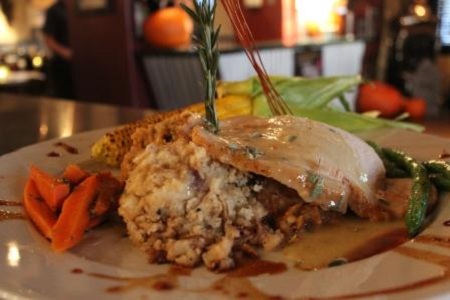 Hash House A Go Go offers a special holiday menu to celebrate Thanksgiving, supplying a twisted take on traditional faves. In addition to their mouthwatering regular menu products, Hash House A Go Go restaurants will feature Thanksgiving specials varying in price from $8.99 to $21.99.
Thanksgiving special offers include:
Don't Miss These Additional Stories:
Las Vegas In December
Take Part In History In Las Vegas On 12/13/14 And Say "I DO" Free Of Charge On The High Roller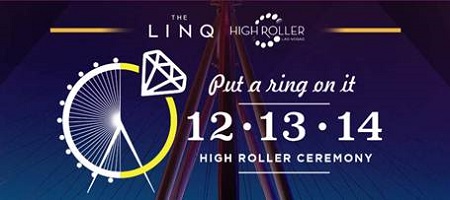 The High Roller and The LINQ Promenade will be the place to find 100s of "in-motion" wedding ceremonies and non-stop festivities on the auspicious date of 12/13/14 – the final sequential wedding date of the century. Couples can declare their never-ending adoration with a picture-perfect wedding over the Las Vegas Strip aboard the world's largest observation wheel, the High Roller. To celebrate the lucky date, the High Roller will host free simultaneous in-cabin wedding ceremonies aboard the impressive wheel for 2 hrs and 2 minutes beginning at 10:11 a.m. and ending at 12:13 p.m. Be a part of history and say "I Do" among the other couples joining in on this ceremonious occasion.
Don't Miss These Additional Stories:
Las Vegas Hotels & Casinos
Caesars Entertainment Adds Tenth Table Games Millionaire To The Ever-Growing Listing Of Winners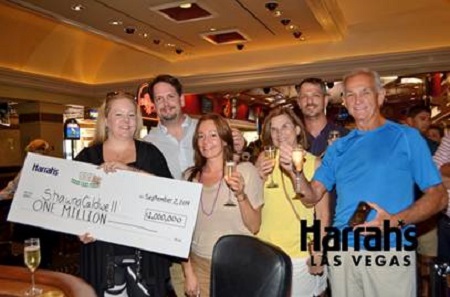 Lady luck visited Harrahs Las Vegas as casino visitor Shawna Caldwell won $1Million with a Super Royal Flush of Diamonds on Three Card Poker 6-Card BonusÖ on Tuesday, September 2. Caldwell bought in for just $100 and was down to her last wager when the $5 6-Card Bonus wager won her the $1Million jackpot. Visiting Las Vegas from Aiken, SC, Caldwell and her group celebrated the win having a champagne toast and chocolate covered strawberries.
Don't Miss These Additional Stories:
More Las Vegas News
Vegas meets downtown's 'Iranian Tony Hsieh'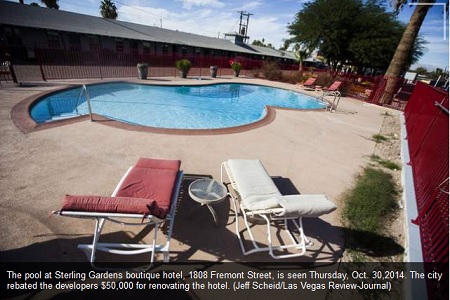 The boutique motel rooms have new floors, furniture and paint. The flowers in the center of the property are in full bloom. The road surface is cobblestones, not asphalt. And a small wooden pavilion provides much- needed shade. And heres the twist about the newly remodeled Sterling Gardens Motel at 1808 East Fremont St. – the owner is not Tony Hsieh.
Don't Miss These Additional Stories:
Latest Concerts Added This Week!
There is no better place to see your favorite acts then in Las Vegas! You're relaxed, can enjoy a fine meal, have some cocktails without the worry of driving, and no alarm is going to jar you awake all too early the next morning.
November
December
2015
Las Vegas Holidays And Events
Top Tickets For United States Events
Did you know that we not only sell premium concert and event tickets for Las Vegas, but also for the entire United States as well? If you can't make it to Vegas, treat yourself to some great seats for something near you:
What We're Watching! Vegas Videos You'll Enjoy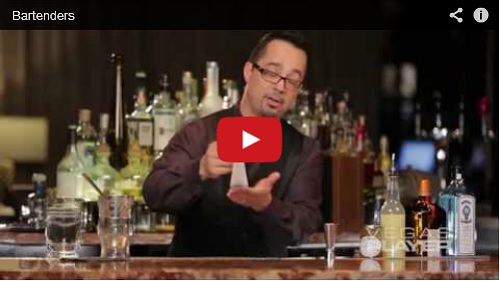 Vegas Bartenders – Watch as bartenders from Bound at The Cromwell, and Gordon Ramsay's Pub and Lobby Bar at Caesars Palace mix up some great specialty cocktails.

Elvis Presley – Las Vegas 1969 – Footage of Elvis signing his contract to perform at the "International Hotel" in Las Vegas.

The Hammargren House – Lonnie Hammargren, a retired neurosurgeon and former Nevada lieutenant governor, granted a personal tour of his fantastic home to Vegas Seven, and here are highlights of our visit. If it is part of Las Vegas history, Lonnie probably has a piece of it at his place.
Save Big As A Premium AccessVegas.com Insider!

You're enjoying our complimentary Insider Vibe Newsletter. Did you know we offer more? More Vegas Savings? More Vegas Help? More Vegas Advantage?
Join Our Premium Insider Advantage Club!
For about the price of a cup of coffee each month, you have full access to:
Vegas Super Secret Specials Spreadsheet (list) of hundreds of "No Coupon Needed" Vegas casino food and drink specials. Want a sample? See just a few of the deals we've added in the past week: Hot New Vegas Food/Drink Specials Just Added
Our "Your Guy In Vegas" Feature – Got a Vegas question? Instead of spending too much time looking up information you might not be certain about, fire it to us! We live here, we know Las Vegas, and we'll give you a professional answer. (Some restrictions apply).
Members Mania! – We share the answers to great Vegas questions with all of our Premium Members, helping everyone who pitches in with a premium membership. Plus great visitor feedback that you can learn from.
The True Inside Scoop – AccessVegas.com CEO Ted Newkirk has been writing "Newkirk's Notes" for upwards of two decades, giving members the true inside guide to everything that is going on in Las Vegas. Valuable information from someone in the know to save you time and money!
Find Out More and Sign Up Now!
We love to hear from you, and value your feedback!
Here's how to participate:
Want to comment on a current reader post? Use the comment box on that particular web page. Many of the stories we post also have comment boxes at the end of the story. Make your voice heard!
Drop us an email at AccessVegas@AccessVegas.com – We read them all!
Call our recorded comment line at 702-507-0055. We listen to every call.
Link To Us! – Have a home page, web page, or blog? Link to us, and give yourself and your friends a quick link to find us from your site. Simply link to http://www.accessvegas.com and name the link Access Vegas!
RSS Feed – We now have an RSS/XML feed! Most RSS programs let you visit AccessVegas.com and automatically pull the feed. For those who want to enter it manually, the feed is:
http://www.accessvegas.com/xml/whats-hot.xml
Share the info: Click to Email this newsletter to a friend!
For comments or questions regarding our content or this newsletter write us at AccessVegas@AccessVegas.com
New to the list? See our Newsletter Archives for back issues and subscription info. Don't hesitate to forward this newsletter to friends and associates.
All contents copyright 2014 Ted Newkirk. All Rights Reserved.
Hotel Rates Published Accurate At Time Of Publication
August 27, 2014 ISSN: 1529-2770 About Us Privacy Policy
Physical Address: 3565 Las Vegas Blvd. South #411, Las Vegas, NV 89109
No related links found