Serving Las Vegas Visitors and Residents Since 1999
Welcome to the Insider Vibe! This is the official newsletter of AccessVegas.Com. We talk about the Las Vegas activities you really care about.
Need to contact us? Send feedback to
AccessVegas@AccessVegas.com
Missed an issue? Click to Read Back Issues Online.
---
AccessVegas.com Quick Info Menu:
| | |
| --- | --- |
| Las Vegas Essentials | Featured Shows |
Las Vegas Events
---
Matchbox Twenty The Pearl Concert Theater At Palms Casino Resort – North is a direction. It's a place. It's a marker of progress — and an intended destination. North is also the title of Matchbox Twenty's fourth album, the quartet's first release in five years, and their first album to debut at #1 on the Billboard Top 200 album chart. It is also the bandÆs first set of all-new material in a decade. And like other connotations of the word, the 12-song set represents a determined journey, a carefully considered path that combines earnest melodicism with sly and even snarky fun as well as a new internal world order that has made Matchbox Twenty a tighter and even more collaborative band than ever before in its 17-year career.
Mandalay Bay Home To NevadaÆs Only Female Certified Cicerone (Beer Sommelier) – Las Vegas Strip, Mandalay Bay Resort & Casino is proud to have the only female Cicerone in the state of Nevada, one of the 525 Certified Cicerones in the world. Director of Food & Beverage Sarah Johnson recently passed the extensive exam which she earned the title Certified Cicerone«. The title designated an expertise in selecting, acquiring and serving todayÆs wide range of beers. Johnson followed the success of Susan Wolfla, the first female Executive Chef in the Las Vegas Strip, also in the Mandalay Bay.
Hard Rock Hotel Presents 1st Sgt. Thomas B. Lund With Veterans Day Surprise Of A Lifetime – After 20 years of service, 1st Sgt. Thomas B. Lund celebrated his retirement from the military on Friday, November 9, 2012 at the Hard Rock Hotel & Casino. Sgt. Lund and his wife attended the 237th Marine Corps Birthday Ball, and experienced a dream night in Las Vegas. The property surprised Sgt. Lund with a retirement gift. He received once-in-a-lifetime complimentary luxe accommodations in the infamous ôReal World Suiteö located in the property.
Sgt. Lund couldnÆt believe the experience as he was pampered by an afternoon at the spa, and the priceless moment he had in the suite. His wife really made something special for him.
Shoppers Can Start Their Holiday Shopping Early On Thanksgiving Day At Miracle Mile Shops – This year, shoppers can start their holiday shopping early as Miracle Mile Shops at Planet Hollywood Resort & Casino will remain open from 10 a.m. to 11 p.m. on Thanksgiving Day (Thursday, Nov. 22) with special deals as follows:
Rihanna Wax Figure Unveiled At Madame Tussauds – Just days before the launch of RihannaÆs new album, Unapologetic, Madame Tussauds in Las Vegas and Hollywood simultaneously revealed her wax figure in both location on November 13th.
Showcasing the on-stage persona of Rihanna, the Las Vegas figure has a microphone in hand complemented by a sultry expression. Her unique personality is presented through fiery red hair, alluring nude-outfit and vibrant pink makeup. Her nails are long with a black nail polish.
Chocolat Bistro Opens At Palms With Sweet Selections – Palms Casino Resort opens the Chocolat Bistro offering a chic fusion of traditional European creperie and cremerie. The sweet delights feature an array of mouthwatering desserts, delectable crepes, a palette of bright, fruity gelatos, fresh flatbreads, and lip-smacking, breakfast croissants.
Owner of Chocolat Bistro Alessandro Minutella said, ôChocolat Bistro is the premier place in Las Vegas to experience the exquisite flavors of rich, authentic Italian gelato, made-to-order crepes, luscious chocolates and decadent desserts.ö
Liquor (Store) Library Opens At McCarran International Airport – The unique new store Liquor Library will make history as it opens in early November 2012 at McCarran International Airport. The store will be distinguished as the first and only packaged liquor store which is located in the airportÆs baggage claim area.
The store will operate in the US without duty-free restrictions, and it will be the first airport liquor store in the country. A wide variety of wine, spirits, beer, cigarettes, cigars and on-the-go essentials will be competitively priced with the liquor stores on-Strip.
Las Vegas visitors will love the convenience of picking up their wine and spirits while at the airport.
Fremont Street Experience Hosts The 26th Annual Downtown Hoedown With Free Concerts – Fremont Street Experience is calling all cowboys and country music fans to grab their boots, chaps and cowboy hats and head on over to the 26th Annual Downtown Hoedown — celebrating the return of the National Finals Rodeo û on Wednesday evening, Dec. 5. The event begins at 4:30 p.m. and showcases popular country music entertainment with free live concerts on three stages. All are invited to join in a downtown celebration and enjoy the feel good country music acts under the neon lights at the Fremont Street Experience.
Sugar Factory American Brasserie Offers Prix Fixe Menu This Thanksgiving – Guests can give thanks at Sugar Factory American Brasserie inside Paris Las Vegas with a special Thanksgiving prix fixe menu on Thursday, Nov. 22.
The traditional Thanksgiving spread will include sliced turkey breast served with giblet gravy and cranberry sauce, and all the fixings including: chicken apple sausage stuffing, mashed potatoes and a Parker House roll, priced at $34.
Bellagio Gallery Of Fine Art Announces ôWarhol Out Westö Featuring 59 Works – Bellagio Gallery of Fine Art (BGFA), one of Las VegasÆ premier cultural destinations, will open the ôWarhol Out Westö on February 8, 2013.
The pioneering exhibition focuses on the depiction of Warhol on all things Western. There will be 59 iconic artistÆs works in the ôWarhol Out Westö such as sculptures, photographs, paintings, screen prints and wallpaper. WarholÆs 1960s Pop paintings of consumer products and celebrities, advertisement series in the 1980s, ever-loved ôDouble Elvisö painting and his hardly seen ôCowboys and Indiansö series are among the exhibits included.
Tropical Smoothie Cafe A Hit On Las Vegas Boulevard – In the three months since opening its first Las Vegas Strip location, Tropical Smoothie Cafe (TSC) has done well to attract and introduce tourists unfamiliar to the brand to healthy fast food and fresh fruit smoothies, as well as locals who have been enjoying TSC in neighborhoods throughout Las Vegas for the past 12 years.
The Cosmopolitan Turns Their Pool To Ice For Seasonal Skating – On Friday, November 30, 2012, the Cosmopolitan of Las Vegas will open an Ice Rink by converting its iconic Boulevard Pool into a real ice skating wonderland. It will overlook the heart of the Las Vegas Strip featuring custom-designed fire pits, sÆmores, warm cocktails and much more.
Jackson Browne Comes To The Pearl Concert Theater At Palms Casino Resort – Singer-songwriter Jackson Browne is set to launch his 2013 Acoustic Tour with a string of U.S. dates including a stop at the Pearl Concert Theater inside Palms Casino Resort on February 15, 2013 at 8 p.m. Playing guitar and piano, and collaborating with musicians on stage, Browne will perform songs from his entire body of work, with varying set lists each night.
---
Movie Recommendations
Deciding what to watch next? What are your friends watching?
Get movie recommendations based on your personal viewing style!
---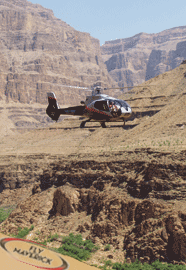 Maverick Helicopter Wind Dancer Air and Landing Tour û Landing tour with a Continental breakfast or Hors d'oeuvres on the Canyon Floor. Birds eye view of Lake Mead and Hoover Dam. Get a close look at the extinct volcano Fortification Hill. Keep an eye out for wildlife along the way. Descend deep into the Grand Canyon and land on the Hualapai Indian territory on the canyon floor for a champagne toast, beverages and hors d' oeuvres in the heart of this spectacular wonder of the world. Fly back through the Grand Canyon on your way to the Bowl of Fire full of flaming red rock formations. Conclude your journey with an exciting flight between the hotels on the Las Vegas Strip!
---
Vinnie Favorito Comedy Show by Sarah Jane Woodall
Vinnie Favorito: No Scripts, Censors, Or Sacred Cows – Just Pure Laughter – Some comedians play Vegas for years, using the same material night after night, adding a joke here and there to keep up with the news, but basically working the same stale shtick. Not so with Flamingo funnyman Vinnie Favorito!
Vinnie Favorito belongs to that special class of comic that relies on totally unscripted improvisation û so no two shows are ever the same. His material? You! In the time-honored tradition of Don Rickles, Favorito makes the audience his subject, and spends the entire hour-plus riffing on the idiosyncrasies of the crowd û to hilarious effect.
---
Newkirk's Notes – comments on Las Vegas from AccessVegas.Com publisher Ted Newkirk:
Hello From Las Vegas! – We've been hard at work on a really cool new project which we've been wanting to do for years, and we should be able to unveil it in the next few weeks. What is it?
Our official Access Vegas "Best Of Las Vegas" readers poll. I know, I know… you are thinking "But… there are already other 'Best Of' polls for Las Vegas". And yes, there are. However, we're going to have a voting process that is extremely unique and should be a lot of fun. We're also going to end up answering the questions regarding what the pecking order really is. Not just who is #1, but (for example) if your choice was Monte Carlo or Flamingo, who do you choose?
Our poll is not only going to be entirely software driven, but I'll be seeing the results as we move along just like you do. No favorites, no limited choices. The only hint I'll give you is that if you like following the playoffs for a sports league, you'll love following the voting in our poll.
Plus, while we respect the major poll that our local paper does each year, those voters tend to be locals. If I recall correctly, Outback Steakhouse has won best steakhouse at least one year, and while there is nothing wrong with Outback, I think it is safe to say that that some of those joints serving up beef on The Strip probably are a cut above (pun intended).
The Other Side Of Downtown – Many of you are familiar with the Fremont Street Experience. Some of you may have ventured into the "Fremont East" area over to the El Cortez, and have seen first-hand all of the new business development where the canopy ends. But few visitors understand how Zappos.com leader Tony Hsieh is spending $350 million of his own cash to take what was a neglected, Downtown Las Vegas, and turn it into a vibrant business and arts community.
For those of you who may have heard the rumble, but really didn't understand what is happening, let me suggest the pictorial article How Tony Hsieh Is Spending $350 Million In Las Vegas.
What does it mean to the regular visitor? More residents downtown, creating an artsy/techy vibe, will mean more opportunities for unique dining and drinking, a larger "downtown" area to explore, and pressure on present properties to really work hard to look good and maintain "locals friendly" pricing to attract these new downtown locals. You all know that the best deals are at the locals' places. Think of downtown as becoming another "locals" casino and entertainment haven.
Missionaries To Las Vegas – The Evangelical Lutheran denomination has sent a 25 year old female intern pastor from her home in St. Paul, MN to spend a year at a suburban Henderson, NV church. As she is a Minnesota native, I'm sure that she'll find Las Vegas quite a bit different from her native state (especially in the weather and scenery areas).
But interestingly enough, once you get away from the tourist areas, you really don't see the "Sin City" that is advertised to the world. And, we have no shortage of churches or people of faith. If you pull up Las Vegas on Google Maps and typed in the word Church, you'll see that our entire area is dotted with houses of worship: Las Vegas Area Churches
The intern in question really wants to work on the sex trafficking issue that unfortunately plagues our area, something that many area churches are actively involved in (both getting women out of sex trafficking, and showing them that they are welcome in the church). We applaud that, and hope her internship goes well. Full newspaper story: Pastor-in-training chooses Sin City church to develop her skills
But still… the concept of missionaries to Las Vegas is amusing. I guess that I forget how "Sin City" the rest of the world views us as.
Oh, The Hate! – The election is behind us. The Muslim "commie" guy from Kenya beat the wishy-washy Mormon guy who wrecked companies, leaving workers to die without health care. (Hold the emails… I'm parroting what the hardcore followers of both parties believed about their opponents). As you know, I read all the gaming business articles and blogs so you don't have to, and I must admit surprise at the vitriol directed toward both Steve Wynn and Sheldon Adelson for their political stands this year.
To bring you up to speed, Wynn voted for Obama, but has spent the past year-plus criticizing the President's policies. Adelson donated $53 million to GOP causes this election cycle, much of it in an attempt to dethrone Obama. (Adelson apparently does not like the administration's view on Israel). By my calculations, that is .02% of Adelson's wealth. I doubt he's missing it. If you don't like their politics, don't patronize their joints. But I digress…
For years, there has been this drumbeat that Las Vegas would be a better place if the major gaming companies (the ones that own multiple casinos) broke up or sold off some of their assets. More independent owners/operators would mean more competition, looser gaming, and more deals for our visitors. (Downtown — with a number of different casino owners — seems to bear this out). Properties run by independent operators like… Wynn and Adelson (who can afford to own and operate on The Strip). Rich guys who are most likely going to vote with and support conservative causes.
How about we concentrate on doing what's best for our visitors and quit tossing rage at casino owners and CEO's regardless of party affiliation. I'm not overly thrilled with a number of the "top brass" at many gaming companies and the way they are running their outfits. But it has nothing to do with their politics. That hate accomplishes absolutely nothing. Our time is much better spent writing about how to improve the visitor experience.

We love to hear from you, and value your feedback! Here's how to participate:
Want to comment on a current reader post? Use the comment box on that particular web page. Many of the stories we post also have comment boxes at the end of the story. Make your voice heard!
Drop us an email at AccessVegas@AccessVegas.com – We read them all!
Call our recorded comment line at 702-507-0055. We listen to every call.
---
Latest Concerts Added This Week!
There is no better place to see your favorite acts then in Las Vegas! You're relaxed, can enjoy a fine meal, have some cocktails without the worry of driving, and no alarm is going to jar you awake all too early the next morning.
---
More Las Vegas News – Shows – Events
No related links found