Serving Las Vegas Visitors and Residents Since 1999
Welcome to the Insider Vibe! This is the official newsletter of AccessVegas.Com. We talk about the Las Vegas activities you really care about.
Need to contact us? Send feedback to
AccessVegas@AccessVegas.com
Missed an issue? Click to Read Back Issues Online.
---
AccessVegas.com Quick Info Menu:
| | |
| --- | --- |
| Las Vegas Essentials | Featured Shows |
---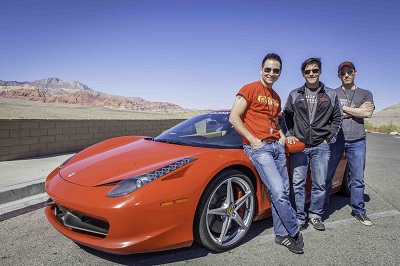 Jersey Boys Drive The Frankie Valli Dream û American Muscle Car Driving Experience – On May 2, two of the things that defined the 1960s – Frankie Valli and the muscle cars – were brought to the 21st century as the Las Vegas cast of Jersey Boys got behind the wheel of the American Muscle Car Driving Experience.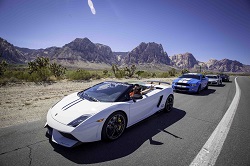 Cast members Travis Cloer, Jeff Leibow and Deven May went to World Class Driving to experience the countryÆs first open-road muscle car adventure where they drove AmericaÆs most powerful hotrods û a 2013 Shelby GT500 and a 2013 Corvette Z06 û in a 50-mile, adrenaline-pumping excursion through Red Rock Canyon. They were thrilled when World Class Driving surprised them with the opportunity to drive a selection of its exotic car fleet as well including a FERRARI 458 and a JAGUAR XKRS among others. Photo: Vik Chohan Photography
---
Las Vegas Shows, Headliners, And Concerts
---
Celebrate Mother's Day In Las Vegas
---
Dining In Las Vegas
Golden Gate Offers 50-Cent Shrimp Cocktails In Honor Of National Shrimp Day – In honor of National Shrimp Day, Golden Gate Hotel & Casino is rolling back the price of its famous shrimp cocktail to just 50 cents û the price it was in 1959 when the property introduced the ôOriginal Shrimp Cocktailö to Las Vegas. From 2 û 5 p.m. on Friday, May 10, guests are invited to stop by Du-parÆs Restaurant to enjoy the seafood snack at the special celebratory price.
Golden Gate founding partner talo Ghelfi was inspired to bring the San Francisco staple to Sin City in the late 50s, starting a tradition spanning several decades and 40 million shrimp cocktails (thatÆs more than a billion individual shrimp!)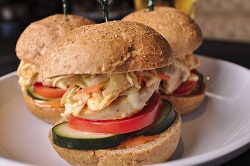 Drink And Dine At Rockhouse With Delicious New Menu Items – Rockhouse, located at The Grand Canal Shoppes at The Venetian, will be a one-stop-shop for hungry partygoers with the addition of mouthwatering new menu items.
The ultra-dive bar now offers an array of additional menu selections including: Grilled Chicken and Avocado Sliders, mini-chicken burgers topped with Swiss cheese, tomato, cucumber, avocado and Dijon mustard; and the scrumptious Classic Chili Cheese Dog, a 100 percent beef foot-long hot dog, smothered with chili, cheddar cheese and diced onions.
---
Gambling And Gaming
Las Vegas Live TV – Great Casino Slots – Episode 1 – Season 1
Join noted gaming author and Las Vegas veteran resident and expert Victor H. Royer in the first video of the series we introduced you to in last week's issue. This time around, he'll give you his expert run-down of the new Candy Bars 3-D slots. Learn what it's all about, why it is fun to play, and see all the ways you can win!
---
Las Vegas Attractions
---
Drink, Smoke, Dance, And Swim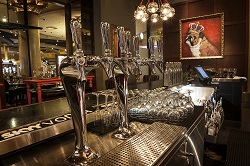 Caesars Palace Premium Wine On Tap Offers Guests An Economic Alternative To Traditional Wine By The Glass – Guests at Caesars Palace may enjoy barrel-fresh wine on tap — an innovative and virtually waste-free way to pour premium wines by the glass. Wine on tap enables restaurants and bars to maintain the freshness of wine compared to its bottled equivalent by utilizing stainless steel kegs that retain the quality and consistency intended by the vineyard pour after pour.
The primary benefit of keg wine for customers is freshness. In a standard wine-by-the glass program, it could take hours or days to finish an opened bottle, increasing the threat of oxidation, which damages the taste of the wine and leads to spoilage and waste.
Casa Fuente Launches New Website With Destination Las Vegas Trip Giveaway – Casa Fuente inside The Forum Shops at Caesars Palace is giving cigar lovers the opportunity to win a trip for two to Las Vegas and to attend Cigar AficionadoÆs Big Smoke by visiting the brand new CasaFuente.com. Now through October 1 those visiting CasaFuente.com can fill out an entry form when checking out the new website of the cigar bar.
---
Las Vegas Economy
---
Las Vegas May 2013
---
More Las Vegas News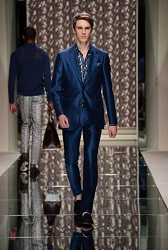 Ermenegildo Zegna Presents A Passion For Silk At The Shops At Crystals – May 9 û June 3
The Shops at Crystals û Second Level (Between SHe- by MortonÆs and Todd English P.U.B.)
Ermenegildo Zegna, a leading luxury Italian menswear brand known for innovation in craftsmanship, fabric and design, will reveal its Passion for Silk in a runway-inspired exhibit at The Shops at Crystals. Visitors are invited to walk the runway with seven exceptionally well-dressed mannequins who have been outfitted in Ermenegildo Zegna Couture collection pieces. Chosen for its elegance and beauty, ZegnaSilk is the featured fabric in the respected labelÆs Spring/Summer 2013 Collection.
---
Coming Las Vegas Holiday Event Listings
---
Top Tickets For All United States Events
Did you know that we not only sell premium concert and event tickets for Las Vegas, but also for the entire United States as well? If you can't make it to Vegas, treat yourself to some great seats for something near you:
---
Newkirk's Notes – comments on Las Vegas from AccessVegas.Com publisher Ted Newkirk:
Hello From Las Vegas! – All is well here in "The Vegas", the is getting hot-hot-hot (90-100 the next couple of weeks, little above average), and this issue is extra-triple-loaded so we'll be jumping right in. We are taking a scheduled week off next week as Rick is having minor surgery on his wrist to help with carpal tunnel. He's been "taking one for the team" the past year as he preps much of this work and stories that I select and edit. We're looking forward to him feeling a lot better post-surgery.
Room Renovations At Imperial Palace The Quad and Bally's (Finally) – Our friends over at Vegas Chatter took the time to pour over Caesars (the company, aka CET) first quarter report and confirmed something I brought up a with you a few weeks ago. Last year, Caesars announced that 2013 would bring room renovations. Then, they instituted resort fees to evidently help raise the money for those efforts. Now, it appears (according to their own reports) that they have commenced these renovations.
The downside? I'd expect room rate increases on the remodeled rooms once the makeover is done. Those dumpy rooms at the IP were cheap for a reason. Your new best bet for a cheaper room on The Strip will be Hooters, Riviera, or Circus. Or, say hello to staying slightly off-strip (Wild West, Terribles, Gold Coast) or park your behind downtown. The totally remodeled Plaza and The D are sporting rates around $30 for weekdays in July. Either way, you can take the savings, use it to rent a car, and have more mobility than you are used to.
What A Snob – Numerous sources quoted movie star Heather Graham as saying "I don't like Las Vegas. People seem phony, they're spending all their money and it's sad. And it's also so cold with permanent air conditioning everywhere." This from someone whose prime Vegas exposure was filming the movie The Hangover. As for the "permanent air conditioning", we only use it 5-6 months of the year. I run my heat all winter and there are periods in spring of fall when I use little of either heat nor air.
And… who is she to judge that people are "spending all their money"? How does she know how you budget for Las Vegas? In reality, spending per visit is down quite a bit the past few years. I could go on and on about stereotypes about Southern California (her presumed choice of residence). Or people and places in other parts of the country or world. Hey Heather, put a sock in it. You aren't hired for your IQ.
Las Vegas And Terrorism – With Boston still somewhat fresh on our minds, many wonder how serious of a terrorism threat we're under here. These lunatics certainly like to make the biggest scene possible, and our nearly 40 million yearly visitors, we're pretty well known.
We've got a couple of things going for us:
1. We have more cameras than just about anywhere. Period. All recording 24/7. Short of a suicide bomber going after his 72 virgins, you are going to get caught and we are a death penalty state.
2. Both Metro (Las Vegas Police) and hotel security are on constant alert for anything strange or unusual. Long time visitors will notice that over the years, you've seen an increase in police presence along the Las Vegas Strip and downtown as well.
3. No one would care. Seriously. We're not New York or Boston or Los Angeles. Much of the nation does not care about what happens on the west coast, and a fair amount of people would probably mock us and say that "Sin City" had it coming to them. The coverage would most likely fade away far more quickly than some of the "big city" incidents we see. These guys want to get the biggest exposure of their actions as possible and cause maximum grief. Hitting us simply isn't going to accomplish either.
I have no fears out and about. Although, do be alert and don't hesitate to report anything suspicious (whether it be a person or abandoned package of some kind) to either a police officer if one is in the vicinity, duck inside the nearest casino to alert security, or call the police non-emergency number of 311. They will get someone on it right away.
Speaking Of The Death Penalty – The pimp that (allegedly) shot the other pimp, creating that fiery early-morning crash we reported on a couple of months ago (killing the cab driver and a tourist from the Seattle area in a fiery crash) has been indicted. We noted at the time that this crime falls under the Nevada guidelines for seeking the death penalty.
Prosecutors have indeed decided to seek capital punishment for this crime. While I realize that in any readership this large, we're going to have those against the death penalty no matter what, we'll need to agree to disagree on this one. If convicted, this person deserves the fiery fate that he caused others.
Construction Noise – We're received numerous emails concerned about all the construction taking place on The Strip. I'll make it really simple: Until spring of 2014 (or when we report that the Linq and Park are completed), avoid staying at New York-New York, Monte Carlo, Bally's, Flamingo, or The Quad. Simple as that! When MGM Resorts starts building their arena in earnest, we'll update the noise situation.
RIP Kenny Kerr – If you've been coming to Las Vegas for more than a few years, you may recall the long-running (and groundbreaking) show Boy-Lesque, starting Kenny Kerr. We're sad to report that he recently passed away at the age of 60.
Hope You Are Enjoying This Issue!

Associate Editor / News Researcher: Rick Ziegler
Concerts and Headliners: Amy Rayner-Cooley
---
What We're Watching – Vegas Videos You'll Enjoy
Talktails #054: HarrahÆs Headliner, Mac King

– Longtime Vegas headliner and funny man Mac King joins Kelly on this weekÆs episode of Talktails.Together they start with his funny family history, including the moment his Grandfather got him hooked on magic. Then, Mac reveals the story behind his quirky checkered suits, and the first time he swallowed a goldfish on stage. Closing out the show and at the request of the live chat, Mac conjures up a magic trick that hits below the belt.

Skylofts At The MGM Grand

– Skylofts embodies an ambiance of indulgence and understated elegance wrapped within neutral tones and graced by rich textural fabrics. Located on the top two floors of MGM Grand, each of the 51 lofts features 24-foot, floor-to-ceiling windows providing dramatic views of the world's most famous skyline from every angle.

Nobu Cocktails

– Watch Marcus Voglrieder from Nobu Restaurants (including the latest Las Vegas location) muddle up a Peruvian Caipirinha and a Yamasaki Sidecar.
---
Members Mania – We Love Our Readers!
Note: This was in response to our story MGM Resorts Outlines Vision For Dynamic Entertainment District
This is too bad… Monte Carlo was one of the classiest resorts on the strip… I loved the European facade. The whole strip is now turning into a gauche retail environment reminiscent of a seaside boardwalk. I'll be visiting in June…but will not be near The Strip. Overbuilt, too crowded, too expensive and too gaudy.
Deb
Ted Responds:
I absolutely share your concern. Part of the coolness of The Strip was that in every direction you looked, you could see some amazing architecture. While the changes to New York-New York won't detract from the theme, Monte Carlo already was "dinged" by Diablos. By the way, I like Diablos. The food is good, and the view from the second floor is great! But the destruction of the rest of that beautifully themed Monte Carlo exterior is a bummer. I've been drawn in many times just walking by for the simple elegance of ascending from The Strip up the stairs into the casino.

---
First, let me say how much I enjoy your articles and information about Vegas. Nice to get a heads up before I go every year.
Just wanted to let you know The Plaza is having problems. I stayed there last year and was pleasantly surprised with the accommodations.
They were having problems with their ticket redemption machines last year, but assured me they were working on the problem. They have not fixed the problem, and itÆs even worse this year. When I complained to the cashier, he said they also have a problem with the computers and have to call the IT people daily… sometimes three times a day!
He was polite and said he understood why I was upset, but if I wanted to talk to his supervisor I could. Anyway, the response of his supervisor was appalling. No reason as to why they havenÆt fixed the problem… so sad. I told her they have lost a customer and I will not be back. To that, no response! I wonder how many customers they will lose before they get it.
I will try the new D Hotel next year. I walked through this year and thought they did a great job with the renovation. FYI…the Coney Island hot dog at the D Hotel is to die for!
Susan
Ted Responds:
I've always loved The Plaza, even when it was a dump. In the 90's when I lived closer to downtown, it would be where I'd park, play some full-pay video poker (9/6 Jacks or Better with a $1199 royal payout), and have my first couple of drinks.
While I agree that the remodel (both the casino and rooms) are really nicely done, I agree that the management seems to leave a lot to be desired. It is one thing to run an aging hotel into the ground, but they are often having trouble getting players in the door to begin with (something we've seen first-hand on weeknights when the rest of downtown is pretty jumping but The Plaza is on the empty side).
I hope they can get it together and really provide a quality experience for everyone, and for that hung over downtown all-day breakfast, you can't beat Hash House A Go go just inside the entrance. When downtown, crossing over Main Street to The Plaza is worth checking out.
The new 24/7 American Coney Island at The D really does hit the spot! Plus, the outside-entrance location under the escalator makes is really convenient. No trekking through the hotel when you are starved. We were there on opening day, and they emphasized that this is a branch of the original Detroit restaurant that invented the Coney Island dog. They also have chili-cheese fries and a few other quick munchables (burgers, salads, gyros, chilli, donuts, etc).
We're only getting great responses from people who decide to stay or even play at The D. While I was sorry to see the old Fitz go (it was a dive, but one I enjoyed), owner Derek Stevens and his crew did it right. They maintained the old Vegas feel upstairs, hipped it up a bit downstairs (something for everyone), the rooms look great, and the service we've experienced is rally on-the ball.

We love to hear from you, and value your feedback! Here's how to participate:
Want to comment on a current reader post? Use the comment box on that particular web page. Many of the stories we post also have comment boxes at the end of the story. Make your voice heard!
Drop us an email at AccessVegas@AccessVegas.com – We read them all!
Call our recorded comment line at 702-507-0055. We listen to every call.
---
No related links found