Serving Las Vegas Visitors and Residents Since 1999
Welcome to the Insider Vibe! This is the official newsletter of AccessVegas.Com. We talk about the Las Vegas activities you really care about.
---
AccessVegas.com Quick Info Menu:
| | |
| --- | --- |
| Las Vegas Essentials | Featured Shows |
---
Newkirk's Notes – comments on Las Vegas from AccessVegas.Com publisher Ted Newkirk:
Hello From Las Vegas! – We have a HUGE anniversary issue for you. Completely packed with great Las Vegas information. I've often joked that "Time flies when you don't know what you are doing" but the reality is that 13 years ago I was contributing to alt.vacation.las-vegas (a newsgroup, which essentially was an internet bulletin board way before the dawn of web forums) with regular Las Vegas info and updates.
Despite the fact that a good many people really appreciated my posts, a couple of the regular posters didn't seem to like the fact that Iáwas having more fun then they were and started to take pot-shots at me. So, I took my ball and went home (so to speak). I said "I'm going to start an email newsletter" that would not only be sent out, but also posted online (blogging way before blogs existed) and said that if anyone wanted to subscribe, send me your email address. Slightly over 400 people did, and away we went (link to first ever issue).
I'm obviously not a professional writer, we've never been the most fancy, and some of the internet code we use is still circa the late 90's (we have HTML code on AccessVegas.com dating back to 1996). But I once read "If you can't do it right, do it anyway" and we're still here doing what we do. My 19 year (since I first moved here) romance with the city is still going strong. Our enthusiasm is 100% real and while I've noted countless times how I (nearly) live in the shadow of The Strip, that same energy that you enjoy when you visit permeates me 24/7. Thanks for taking the ride along with us!
Bellagio Robbed Again – While the motorcycle bandit who held up The Bellagio for gaming chips in December 2010 enjoys all the amenities of (forced) government housing for the next nine years, you think everyone would have learned. Evidently not. A couple of guys pepper-sprayed a high limit blackjack table at the resort and grabbed $115,000 in $5,000 gaming chips. One got away (and later caught), the other was tackled and detained. Full details at Man arrested in casino chip heist at Bellagio and Botched Bellagio casino robbery leads to California man's arrest
Revving Up The Riv – Our friends at ViceLoungeOnline.com (and probably many others of you) may have been concerned about the long-term health of The Riviera. It and Circus Circus are currently pretty lonely in the North Strip and that situation doesn't look to be changing for a long time. Even so, the owners are prepping to put $20-$30 million into the property, further sprucing it up (the rooms were remodeled in 2008 and various gaming floor renovations were done last year).
They've moved the check-in desk back by the convention area and plan to really get serious about marketing their convention space (which has been underutilized forever). This amount is more than The D (formerly Fitzgerald's downtown) is spending for their top-to-bottom renovations (including all the rooms), so we're expecting The Riv to be in for some pretty nice changes.
The Riviera is one place we seem to always get positive feedback about, so no question they are developing a loyal clientele. Las Vegas is setting records for number of visitors this year, and those people have to stay somewhere. We wish them the best and will report on the completed improvements down the road.
Waynester Update – No sooner had we pressed the "send" button for last weeks newsletter — the one noting that we had absolutely no new information on Wayne Newton and the plan to turn his ranch into a tourist attraction — when everything hit the fan. (Because of current server limitations, our newsletter alerts take about two days to reach everyone on our list. Hence, some of you read the newsletter after reading the breaking news stories online. This is something we'll be rectifying when we go to a paid subscribership basis and can afford the additional resources).
In a nutshell, the group that purchased the rights to turn his home and land into a museum have sued Newton for delaying the project, smeared him with allegations that he sexually harassed his female horse trainer, and that the estate had been left to go to shambles and the many animals very poorly cared for. Newton claims (through his counsel) that the allegations are lies and the lawsuit was preemptive of one Newton planned to file in response to the construction delays.
This doesn't bode well for the completion of the project. As for the allegations, this isn't exactly Newton's first rodeo when it comes to lawsuits and legal problems. I'd wager he'll make it through this relatively unscathed.
SkyVue Isn't Backing Down – The showdown continues between the two "London Eye" type observation wheels, and neither part is blinking yet. Caesars (the company) has begun work on their Linq project which includes an observation wheel (called the High Roller), and is funded, but no work has started on the wheel yet. Across from Mandalay Bay, construction is actually moving along for SkyVue.
If you want more info:
Enjoy This Issue!

Associate Editor / News Researcher: Rick Ziegler
Concerts and Headliners: Amy Rayner-Cooley
---
---
Retired Ford Factory Worker Wins $1 Million In One Hand Playing Three Card Poker At Flamingo Las Vegas – Las Vegas experienced its second winner of the Caesars Entertainment exclusive $1 million Three Card Poker 6 Card BonusÖ table game on Friday, May 11. Dennis Hart, a retired Ford factory worker, won the $1 million grand prize off of one hand. Hart gave each of his three fellow players a $500 chip and generously tipped his dealer $20,000.
The 2012 Miss USA Competition Will Heat Up The Las Vegas Strip On June 3 Live On NBC From Planet Hollywood Resort & Casino – NBC, Donald J. Trump and Paula M. Shugart, president of the Miss Universe Organization, announced today that the ô2012 MISS USA« Competitionö will air LIVE on NBC Sunday, June 3 (9 p.m. ET) from Planet Hollywood Resort & Casino in Las Vegas at the Theatre for the Performing Arts. Andy Cohen, host of BravoÆs ôWatch What Happens: Liveö and Giuliana Rancic, co-anchor of ôE! News,ö will host the competition.
The Smith Center For The Performing Arts Kicks Off 2012/2013 Broadway Las Vegas Season With Wicked – WICKED, with music and lyrics by Stephen Schwartz (Godspell, Pippin, DisneyÆs Enchanted, Academy Award« winner for Pocahontas and The Prince of Egypt) and book by Winnie Holzman (ôMy So Called Life,ö ôOnce And Againö and ôthirtysomethingö), is based on the best-selling 1995 novel by Gregory Maguire. WICKED is set to make its Las Vegas debut on August 29.
Gordon Ramsay Steak Reveals Signature Menu Items At Paris Las Vegas Restaurant – The wait is over as Gordon Ramsay Steak gives eager guests a peek of what delights await with three photos of signature dishes from the celebrated chefÆs highly anticipated dinner menu. Gordon Ramsay Steak opened on Friday, May 11 inside Paris Las Vegas.
Acclaimed chef and TV personality Gordon Ramsay brings his flair for exciting cuisine to Paris Las Vegas in one of the most anticipated restaurant openings of 2012. Gordon Ramsay Steak is a high-energy restaurant which playfully transports guests from the Paris resort to the London atmosphere via a unique Euro-tunnel-like entryway.
Trevi At The Forum Shops Inside Caesars Introduces New Menu And Happy Hour Specials – TREVI at The Forum Shops at Caesars has introduced a new menu and happy hour specials just in time for summer.
The first menu change since its grand opening in 2009, the new selections include an array of classic and contemporary Italian selections crafted by Executive Chef Peter Scaturro. An array of delectable new desserts have also been developed by Sous and Pastry Chef Hank Sbraccia, accompanying his celebrated fresh gelato made daily at the popular dining spot.
Scaturro, a talented chef who learned to prepare Italian dishes through his upbringing and training in New York City, showcases an array of new house specialties on the new menu. Scaturro will continue to update the menu every spring and fall to highlight the freshest ingredients and to offer lighter or heartier dishes in keeping with seasons. In addition to serving up classic Italian cuisine, Scaturro also believes in the quality of service and guestsÆ experiences at the restaurant.
Tender Steak & Seafood Introduces New Selections – Chef K.C. Fazel Refreshes Menu For The Season – Spring is in the air and K.C. Fazel, Executive Chef of the elegant TENDER Steak & Seafood at Luxor Hotel and Casino, has infused the restaurantÆs menu with the freshest ingredients and flavors of the season to offer guests an unparalleled dining experience.
Fazel has enhanced each selection by introducing a host of new offerings, creating dishes that are made from the purest sources available. ôAny recipe is only as good as the ingredients, and the most important part of my job is to find the best ingredients available,ö said Fazel.
The Chocolate Lounge & Wine Bar Inside Sugar Factory American Brasserie Introduces Wine And Chocolate Pairings – The Chocolate Lounge & Wine Bar inside Sugar Factory American Brasserie at Paris Las Vegas will now offer wines from around the world, along with their decadent chocolate-focused menu, beginning on Friday, June 1. The lounge will also feature an expertly-trained sommelier to assist patrons with their wine and chocolate pairing selections.
The new wines and chocolates will be available in five different paring options. The parings range from ôA Taste,ö featuring one pour of a guestÆs choice with one signature chocolate selection, priced at $8, to the ôGrand Tour,ö showcasing all six featured wine pours paired with six signature chocolate selections.
Iconic Exterior Signs Removed From OÆSheas Casino – Iconic exterior branded signs from the recently-closed O'Sheas Casino were removed from the property's exterior earlier this morning. The branded signs will take residency in the new O'Sheas Casino in its location inside The LINQ, a $550 million dollar entertainment, retail and dining corridor set to open in 2013, while others will be donated for display at The Neon Museum. Photo Credit: Cashman Photo
Qua Baths & Spa At Caesars Palace Named In Top 100 Resort Spas By Conde Nast Traveler – CondÚ Nast Traveler, the renowned luxury travel publication, recently released its 2012 annual readersÆ poll results where Qua Baths & Spa at Caesars Palace was recognized as one of the ôTop 100 Resort Spasö in the U.S. Mainland category.
The Roman-inspired spa is one of two Las Vegas spas on the Strip to be highlighted in the ôTop 100 Resort Spasö category. Results from the magazineÆs 22nd annual readersÆ poll ranked Qua Baths & Spa 52nd, up one spot from last year, with an overall score of 92.2 out of 100.
Venetian And Palazzo Kick Off Carnevale With Mese Di Arte – The Venetian and The Palazzo Las Vegas will kick off the quintessential summer festival, Carnevale, with Mese di Arte (Art Month) from June 4 through June 30. Throughout the month, the resorts will be transformed into an art gallery with unbelievable 3D chalk artists, glassblowers, potters, living art installations and an interactive Art Walk. All demonstrations will take place in The Palazzo Waterfall Atrium & Gardens daily from 1-6 p.m. and select art work will be available for purchase to take the magic of Carnevale home.
PBR Rock Bar & Grill Is Las VegasÆ One Stop Spot For Everything NBA Finals With Drink Specials – PBR Rock Bar & Grill inside Miracle Mile Shops at Planet Hollywood Resort & Casino will host NBA Finals parties for every fanatic from the East to West coast complete with incredible drink specials.
From June 12 through 26, PBR Rock Bar & Grill will show every NBA Final game on their 105 flat-screen TVs throughout the interior and exterior. In addition to PBR Rock BarÆs weekly drink specials, any patron that wears their teamÆs jersey during game time can enjoy $3 wells and drafts.
Miracle Mile Shops Ushers In Multiple, New And Remodeled Tenants – Popcorn lovers will delight when Chicago gourmet popcorn legend Garrett Popcorn opens its first Las Vegas location at Miracle Mile Shops this September. Now open, Jamba by Jamba Juice offers better-for-you, specialty beverage and food offerings such as whole fruit smoothies, sandwiches, fresh squeezed juices and juice blends, hot coffee and teas and more. Blow-dry bar Dollheads opens this June featuring a salon for blowouts and extensions. In November, GRATiAE brings its line of unique and organic skin care products to Miracle Mile Shops.
---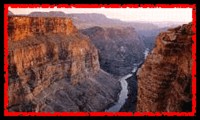 Maverick Grand Canyon Western Territory Tour By Plane û Experience the thrill of the Grand Canyon, one of the seven natural wonders of the world, on a flight with Maverick Airlines. Fly in Maverick style on a Beechcraft 1900D aircraft to Grand Canyon West as you enjoy spectacular views along Eagle Point. At the Indian Village you will receive a brief introduction to the Hualapai Indian legends and culture, and then proceed to Guano Point, where you'll observe a breathtaking view of the canyon.
---
Crazy Horse Paris by Guy Chapman
Entertaining And Sensual, Crazy Horse Paris Is One Of A Kind – While there are a number of shows found on the Strip that focus on the naked body, thereÆs only one that can bring the sexiness and beauty of French burlesque to the stage. That show is the ôCrazy Horse Parisö, found at the MGM Grand Hotel and Casino, and one it starts, your attention will be held for the next ninety minutes.
Direct from its French homeland, this cabaret show wastes no time beginning its first number, which makes an impressive and surprising use of what initially seems to be a small stage. The stage itself is a collection of moving floors and rotating platforms, which immediately leads into a cinematic ôbehind the scenesö credits sequence.
Brad Garrett's Comedy Club by Terri DÆRichards
Brad Garrett's Comedy Club – Modern Comedy With An Homage To The Past – ôWhen I had the opportunity to build the ultimate comedy club at MGM Grand, I wanted a venue that captured the ambiance and style of the 1940s in New York,ö proclaims veteran television and film star Brad Garrett. ôThose were times when renovated warehouses were turned into speakeasies and small theaters, creating an intimate atmosphere with great entertainment.ö GarrettÆs new venue at MGM Grand delivers on point in fulfilling itÆs namesakeÆs goal of replicating famous New York night spots like The Copacabana, The Stork Club and JillyÆs — all well-known for their top-notch entertainment and unparalleled customer service.
---
What We're Watching – Vegas Videos You'll Enjoy
---
Members Mania – We Love Our Readers!
Members Mania will return next issue. With so much Vegas news pouring in this week and the need to get this to everyone before Memorial Day weekend, we're up against deadline.
We love to hear from you, and value your feedback! Here's how to participate:
---
More Las Vegas News – Shows – Events