Serving Las Vegas Visitors and Residents Since 1999
Welcome to the Insider Vibe! This is the official newsletter of AccessVegas.Com. We talk about the Las Vegas activities you really care about.
Need to contact us? Send feedback to
AccessVegas@AccessVegas.com
Missed an issue? Click to Read Back Issues Online.
---
AccessVegas.com Quick Info Menu:
---

---
Hot Hotel Happenings – Save Big Now!

Stay at Bally's Las Vegas and get choice of One Day SPA Treatments


Save up to 15% Off at Harrah's Palace Las Vegas


Caesars Palace Las Vegas Buffet of Buffets Deal! Stay 2 Nights From $134/Night & Get 2 All-Day, All Access Buffet Passes to 8 Buffets in Sin City!


Special Offers at The Palms – Entertainment Packages and Resort Packages
Click To View ALL Las Vegas Hotel Deals
Print Too Small? (Deals – Large Print)
---
This Week's Top Tours
---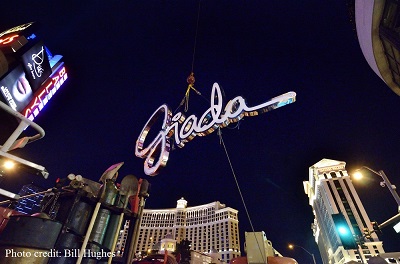 Marquee Signage For Giada Inside The Cromwell Goes Up – Restaurant Reservations Now Available – Giada De Laurentiis was the first to post a video of signage going up on the second-story of The Cromwell for her highly anticipate restaurant, GIADA, to which her more than 1 million followers favorite and retweeted, echoing the excitement of the first-time restaurateur.
The signage displayed also marks the opening of reservations for GIADA. Guests can now place reservations, with the first reservation set for Tuesday, June 3 at 7:30 p.m.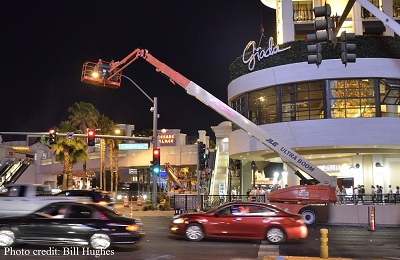 Emmy Award-winning celebrity chef and New York Times best-selling author Giada De Laurentiis will open her first-ever restaurant just in time for summer at The Cromwell – the new Las Vegas boutique hotel operated by Caesars Entertainment. Located on the bustling corner of one of the city's most energetic intersections, her self-titled restaurant, GIADA, will be the cornerstone of the 188 room and suite hotel. The restaurant will extend out over the sidewalk below, offering the most sought-after views in the city.
Full story/details/info: Restaurant Reservations Now Available For Giada
---
Shows, Concerts, And Headliners
---
Las Vegas Dining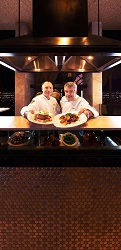 NOVE Italiano's Delicious New Guest Series Offers One-Of-A-Kind Dining Experiences With Culinary Icons – NOVE Italiano at Palms Casino Resort introduces the NOVE Italiano Guest Series featuring renowned culinary experts showcasing their exquisite cuisines, cocktails and desserts during three events. In June, guests can enjoy a dining experience with NOVE Italiano's Chef de Cucina Kieran Toivonen and James Beard winning chef, Luciano Pellegrini. Award-winning master mixologist, Francesco Lafranconi, joins the guest series in July to create hand-crafted cocktails to complement a meal by Chef Toivonen, and in September guests are invited to sip their way through a craft beer pairing alongside Chef Toivonen's skillfully crafted cuisine.
Each guest series dining experience commences with passed appetizers on the intimate mezzanine level and then progresses to a sit down dinner in the main dining room offering breathtaking views of the iconic Las Vegas Strip below.
Full story/details/info: NOVE Italiano's Guest Series With Culinary Icons
---
Las Vegas Tours And Attractions
---
Drinking, Smoking, And The Partying
Celebrate Summer During æOld School By The Pool' Friday Nights At Treasure Island – Treasure Island and Old School 105.7 FM are celebrating summer with æOld School by the Pool' Friday nights from 7 to 10 p.m. at the Treasure Island Pool and Cabanas.
Guests age 21 and over can enjoy old school favorites performed by the area's hottest live bands poolside while indulging in tropical drinks from the Kahunaville bar. Cover charge is $5 and entrance is complimentary for hotel guests with a valid room key.
---
Las Vegas Housing And Economy
---
More Las Vegas News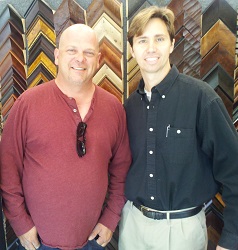 Pawnstars Appraiser Brett K. Maly Holds Book Signings At Gold And Silver Pawn Shop – "Pawn Stars" fine art appraiser Brett K. Maly is holding book signings for his just released book "The Pocket Picker: For Fine Art" at the Gold and Silver Pawn Shop, 713 S Las Vegas Blvd., on Saturdays and Sundays, Mayá25 from 2-3 p.m.
Maly's book is intended to be a field guide for æpickers' to take with them on their picking expeditions. The book is approximately 7″ by 5″ with a soft cover and was designed to slip into a purse or trouser pocket. Maly covers all you need to know to buy fine art.
---
Upcoming Las Vegas Events And Holidays
---
Newkirk's Notes: The Boss Speaks…
Newkirk's Notes are comments and insight from AccessVegas.Com publisher and 20+ year Las Vegas resident Ted Newkirk:
Hello From Las Vegas! – Well, I'm always quick to tell you about our amazing weather, so I must also duly note that we're just about at that time where we're going to be in the triple digits (100+ F / 38+ C) for around three months. I always say that I'll take 100 over freezing anytime. I don't like to have to bundle up when I leave the house and cold just feels really biting on my skin.
However, for those of you who like it the other way around, this is a great time to play for September or October. Get that excitement that comes from booking a room. While you are at it, nab some show tickets (booking early like this gets you the best seats), and maybe even plan a tour this time. Speaking of summer…
Spray Tan Secret – You know all of those people serving you here with those great Las Vegas tans? Um… those are usually fake. Spray tanning is a big industry here despite our abundant sun. (That pesky skin cancer thing plus the various shifts and schedules play a roll). Long gone are the days when showgirls would be sunning themselves sans their top at apartment swimming pools, mixed in with a couple of cocktail waitresses and similar.
áábyá
á
CosmoPolitician
á
Live Music With A View – If you miss seeing some good lounge jazz in Las Vegas in a great setting, make sure you check out Live Music With A View at Mandalay Bay's Foundation Room on June 5. From what we understand, admission is complimentary (although this venue does have a dress code, so step it up a little). Details: Live Music With A View Series Elevates The Entertainment Experience At Foundation Room
PS One of the things we'll be doing for paid members later this year is finding and reporting on the opportunities that still exist for great lounge music here in town. Given that entertainment schedules are always changing, we simply don't have the staff to keep up on specific genres right now.
Congrats To Our Best Las Vegas Hotel First-Round Winners! – Head over the the updated bracket for our Best Las Vegas Hotels Playoffs to see how your favorite hotels did! We had a major upset with The Quad beating Mandarin Oriental. While we reserve the right to editorially "fix" results that are way out of whack (in case the ballot box was stuffed), we saw no evidence of foul play and merely chock it up to the fact that most visitors have never been visited Mandarin.
In other upsets, The Plaza beat Trump (possibly for similar reasons), and Harrah's beat the nicer Palms Place (another place most of you probably were simply not even familiar with).
Match-ups were watching closely this time around? Paris vs. Mandalay, and Quad vs. Luxor (for the title of "King of the De-Themed Properties"). So what are you waiting for? 16 brand new match-ups await your opinion!
Sinatra Returning To The Strip? – Master legendary vocal interpreter Bob Anderson — known for doing Sinatra as good as Sinatra, and being a favorite of top Las Vegas entertainers over the years — is shopping an old-school full-on Vegas show with full live orchestra. The catch? He'll be professionally made up to look identical to Sinatra. This could be a tough sell in an already crowded show scene here.
However, he'd have no competetion. Casinos gave up on this type of show a long time ago. Well-liked local performer Zowie Bowie (aka Chris Phillips, no relation to David Bowie, simply a stage name) has made a previous attempt with limited success. We'll keep you posted! Read more at Bob Anderson plays among the stars at the Venetian, but whatÆs next for his Sinatra show?
Linq-Mobile Trivia – If the new High Roller at The Linq runs at 1/2 total capacity day in and day out, it will generate around $500,000 per day in gross revenue. At that rate, not including interest, it will pay off the entire Linq mall and wheel construction in just over 3 years. After that, the wheel would spin off over $180 million per year in gross revenue. So, it is safe to say that even if it somewhat flops and numbers are even lower, it will be spinning (and spinning and spinning) off a profit within a few years.
European Visitors – OK, I have a question for our European visitors. Statistics show that you are most likely to visit here in July and August, and least likely in the winter. I have to confess that I thought it would be the other way around, where you would escape your winter for our mild winter and avoid our hottest months. It it simply tradition to holiday in the summer regardless of destination? Or do other factors come into play. We're always curious, so drop us a note at AccessVegas@AccessVegas.com and fill us in!
Hope you are enjoying this issue!

Associate Editor / News Researcher: Rick Ziegler
Concerts, Headliners, Special Events: Amy Rayner-Cooley
---
What We're Watching!
Vegas Videos You'll Enjoy
A View Of The Bellagio Fountains From The Cromwell Hotel Rooftop

– The Cromwell became the newest hotel-casino on the Las Vegas Strip in May 2014. One of the features bound to become popular is the view from the rooftop, which is the home of DraiÆs Beachclub and Nightclub, a 65,000-square-foot rooftop nightclub, day club and pool deck, designed by nightclub operator Victor Drai. And that view includes the Fountains of Bellagio û unobstructed and breathtaking.
Grand Canyon In Depth: More Than A View

– Grand Canyon In Depth is a new video series that explores the natural and human history of Grand Canyon National Park. Join park rangers, scientists, and historians as they take us beyond the rim of the canyon to discover the diversity of life and the extraordinary beauty of Grand Canyon National Park.
Las Vegas Car Stars 2014 At The Fremont Street Experience

– Las Vegas Car Stars was held at Fremont Street Experience on May 16-17, 2014. The event brings together cars from famous TV shows and movies, as well as actors associated with the productions. These famous cars converged on Fremont Street. See what you missed and make sure you catch it next year!
---
Members Mania – We Love Our Readers!
A note from Ted…
Newkirk's Note And Members Mania – A reader recently wrote and noted that they were NOT going to take part in our paid membership because I don't do Members Mania (Readers Letters Answered) every single issue and other than that, he could find the Vegas info we put out in other places. Since one email may represent the thoughts of other readers and you know that I am very transparent, I wanted to respond publicly:
1. Members Mania is dependent on the email we receive. Quite a bit of responses are simply readers taking a few sentences to note their thanks for the newsletter and that they visited here and had a great time. I very much appreciate those, but if I printed a bunch of them on a regular basis, it would appear self-serving.
Still others ask really specific questions that aren't necessarily suitable for public distribution. Yet others ask "We're coming here on such-and-such dates, what is happening?" BTW, I'll answer that one for everybody: Check our Entertainment Calendar regularly as your trip gets closer, and read each newsletter. If you do both of those, you'll know EXACTLY what is happening during your stay!
The bottom line is that there isn't always suitable material for Members Mania. People forget that we are a (nearly) weekly publication! Not a monthly where everything can pile up for one issue.
2. Newkirk's Notes appears in just about every issue. You get my specific take and tips on Las Vegas that you simply won't find elsewhere. I am allowed to be sick once in a while, and due to my regular obligations running AccessVegas.com, I do miss deadline every once in a great while. But, rarely.
Am I saying that I'm the only Vegas expert out there? Not hardly! But my insights are often unique and I have a pretty solid track record after 17 years in this business.áEven if an issue is missing a Members Mania, I'd hope that the Newkirk's Notes brings plenty of value.
3. I've repeatedly noted that our paid-membership initiative is NOT aimed at those whose hobby is following every little piece of minutia about Las Vegas. If you have 17 Vegas blogs in your RSS feed and you listen to 9 Vegas podcasts each week and get all tingly seeing some leaked design photos of one of the truckload of new restaurants that pop up on the Las Vegas Strip each year, you are not our target audience.
Don't get me wrong: We welcome you here, and I'd like to think that some of you enjoy my insights. No "blind leading the blind" here! But we're really for the person who loves Vegas, wants to keep up, wants some expert insight, but doesn't really want to kill themselves sifting through Vegas info on a daily basis.
We do that for you. We curate the best, most relevant, most interesting Las Vegas info, add some expert opinion to it, and serve it up to you in a nice, arranged, weekly package! Judging by the enthusiastic response to our paid membership program so far, I'm thinking that we may be doing something right.
Thanks for your support!

We love to hear from you, and value your feedback! Here's how to participate:
Want to comment on a current reader post? Use the comment box on that particular web page. Many of the stories we post also have comment boxes at the end of the story. Make your voice heard!
Drop us an email at AccessVegas@AccessVegas.com – We read them all!
Call our recorded comment line at 702-507-0055. We listen to every call.
---
No related links found