Serving Las Vegas Visitors and Residents Since 1999
Welcome to the Insider Vibe! This is the official newsletter of AccessVegas.Com. We talk about the Las Vegas activities you really care about.
Need to contact us? Send feedback to AccessVegas@AccessVegas.com Missed an issue? Click to Read Back Issues Online.
This newsletter is published exclusively for visitors to AccessVegas.Com. To subscribe, visit our Newsletter Site.
---
AccessVegas.com Quick Info Menu:
| | |
| --- | --- |
| Las Vegas Essentials | Featured Shows |
---
Newkirk's Notes – comments on Las Vegas from AccessVegas.Com publisher Ted Newkirk:
Hello From Las Vegas! – I usually keep you updated on our weather, and this week will be no different. However, I'd be remiss if I didn't send out thoughts out to those affected by the severe weather we had here in the United States about a week ago. It hit somewhat close to home for us because team member Robert Oliver (IT, software development, our pending design upgrade) only lives about an hour from the town of Harvest, AL which got ravished. As it was, Robert and his girlfriend Marsha were forced into their basement at one point and funnel clouds were seen over their area.
This past week on Tuesday (March 6), we ourselves had an unusual weather blip. Monday was beautiful, temps in the 70's F. People on The Strip at midnight in short sleeves, short skirts, just really pleasant. Tuesday, we had serious and unrelenting wind with gusts approaching 50 mph. That is pushing into the Tropical Storm force category (if we weren't land-locked). The storm brought some serious cold into our area for Wednesday. Temps didn't make it out of the 50's. The good news? 10 day forecast is showing 70's all this week with some cooling over the weekend.
O'Shea's Closure – As part of the Project Linq massive makeover of the Imperial Palace and (what is currently) the alley way between O'Shea's and Harrah's, the popular little "dive" casino O'Sheas will shut the doors for the last time on April 30, 2012. Some rumble has been made regarding the re-creation of O'Shea's as part of the revamped Imperial Palace (which itself will get renamed), but that will be like trying to catch lightning in a bottle. O'Shea's unique atmosphere has made it quite a success.
Just last week on an otherwise slow Monday night (for Las Vegas), O'Shea's was packed. Every table was open, and most of them were full. The beer pong area was full. The lounge was full. The place had an energy not matched at surrounding casinos. But then again, the planners who plan great projects like Linq are probably in bed with milk and cookies during what is peak time for visitors who are partying and gambling at places like O'Shea's. So, maybe they have no clue. Or maybe it has to go, but killing a cash cow to make room for an outdoor mall is risky in my book.
LongBar At The Fitz – Fitzgerald's hotel in downtown (soon to be The D if internet rumor holds up) is wasting absolutely no time with their remodel. Just a few weeks ago, they ripped out their old downstairs bar and presto/chango, a new really long bar (hence the name Longbar) is in place along the west wall (the McDonald's side). Click the thumbnail to see the full-size picture.
Smoke Free Resort – Just not here. To follow up on a story we noted in June 2011, Revel in Atlantic City opens in April with an entirely smoke-free atmosphere including the entire casino. Interestingly enough, a law banning smoking in Atlantic City casinos was later modified due to loss of gaming revenue. Smokers gamble. On the flip side, around 3/4 of the U.S. population does not smoke. All eyes will be watching to see what the results will be.
The Nevada Recovery – Taxable sales for Clark County (Las Vegas) NV are showing a few key significant jumps: Furniture and home furnishings (obviously mostly locals) up 15%, clothing and accessories (mix of locals and visitors) up nearly 15%, and accommodations (visitors) up over 12%. Construction continues to be the sore spot, down nearly 16%. Don't expect that number to change anytime soon. With years worth of residential and commercial real estate inventory available and no new resort construction, the demand simply isn't there.
Top 10 Value Hotel – Travel+Leisure Magazine has ranked Green Valley Ranch Resort & Spa as the 10'th best overall hotel value. In the world! GVR isn't for everyone, if simply because you are 11 miles from The Strip. They have a free shuttle to Mandalay Bay, but last departure is 8 PM. (They want to get you and your money back on their property).
Still, if you are doing a week or more here in town, you might want to look into spending a couple of days there. Especially in months where the weather is nicer. You can enjoy their beautiful outdoor pool and grounds plus the adjacent The District for all kinds of dining, drinking, and shopping.
Flavor Flav's House Of Flavor – After unfounded rumors of opening a restaurant in The Riviera and an apparently failed version in Iowa, Las Vegas local (and a former neighbor of mine, we sorted junk mail next to each other once) Flavor Flav is opening and chicken and waffle house. But, not on The Strip. Instead in a strip mall at Desert Inn and Maryland. I like chicken and waffles, so we may just have to get over and check it out. However, probably not worth the cab ride if you are just visiting.
Asian Resort Planned – The beleaguered area of Sahara and The Strip (Sahara closing, Ivana Trump hotel never happening, MGM's "CityCenter North" on permanent hold) may see a niche resort coming soon. The empty lot next to Allure (the condo high-rise at the intersection) is slated to be the future home of the Lucky Dragon, a 10 floor resort which plans to market both to the booming local Asian market and Asians who actually live in Asia (and are generally the very wealthy who can afford to visit Las Vegas and drop large sums of money).
The developers feel that the location won't be a hindrance as this will be a "destination" resort which their clients will actively seek out. Also, Palace Station (literally a few blocks to the west) heavily caters to the local Asian market and I'm guessing the new property will be looking to steal some of those customers.
We Can't Help You If… – We certainly enjoy your feedback at AccessVegas@AccessVegas.com and we strive to answer as many questions as possible. But please understand we pack this newsletter with info and links each week. Make sure to at least scan it all, including the More section which has lots of links to all kinds of useful information. If you don't click to read all the info we're digging up and linking to, there isn't much we can do about that.
Enjoy This Issue!

Associate Editor / News Researcher: Rick Ziegler
---
---
Chateau Terrace To Host Celebration – Celebrate St. PatrickÆs Day With The Best View On The Strip – Chateau Terrace at Paris Las Vegas will host an all-day St. PatrickÆs Day party on Saturday, March 17. Themed with Irish flair, the lavish nightclubÆs outdoor Terrace will open its doors starting at 9 a.m. for food, green beer, music and plenty of Irish-go-lucky fun. The stunning terrace will serve up dozens of varieties of beer, including KillianÆs Irish Red and Guinness from Ireland. And, as no St. PatrickÆs Day party would be complete without green beer, the Chateau Terrace will serve up pints and pitchers of the shamrock-hued brew. With unparalleled views of the Las Vegas Strip overlooking the fountains at Bellagio, Chateau Terrace will celebrate the day party where gorgeous servers and a DJ will keep the festivities going well into the night.
'The Last Supperette' Serves Up The Ultimate Ladies Night Out This Spring – Asian Bistro To Offer Brides Last 'Single' Meal – To celebrate the brideÆs unforgettable last night of freedom, Rice & Company offers "The Last Supperette," a four-course prix fixe menu priced at $50 per person at Luxor Hotel and Casino. For the bachelorette dining experience, ladies begin their meal with the "Prenuptials" course and choose between The Sexy Lady Roll made with king crab, seaweed salad and spicy tuna or the Vegetable Spring Roll made with tangy sweet and sour sauce. For "The Second Date" course ladies will indulge in a have the option of Mixed House Seasonal Greens with a savory signature ginger dressing or Egg Drop Soup made with vegetables and scallions.
Rhumbar Celebrates Spring Break On The Patio – Additional Happy Hour Specials Available Throughout March – Spring is right around the corner and RHUMBAR at The Mirage is gearing up for party-goers as they create the best place to catch the warm breeze with unbeatable drink specials. For the month of March, Monday through Friday from 2 p.m. to 6 p.m., spring breakers can experience the Caribbean-themed patio at RHUMBAR as it turns regular happy hour into the top party spot in town. All vacationers can spend their week of freedom indulging in affordable $5 cocktails including Rum Punch, Coors Light and vodka mixed drinks. Buckets of domestic beer also will be available for $25. The daiquiri bar will feature free refills of tasty libations and RHUMBAR will offer a house selection cigar for $8 to complete the Caribbean-themed spring break party.
Flamingo Announces Plans To Open The First West Coast CarlosÆn CharlieÆs – Popular Mexican Cantina Set To Open April 2012 – Flamingo Las Vegas is pleased to announce plans to open the first West Coast location of the high-energy Mexican eatery CarlosÆn CharlieÆs. The restaurant and bar will make its debut this April. Located adjacent to the Race & Sports Book, CarlosÆn CharlieÆs will span more than 13,000 square feet serving lunch and dinner nightly. The dining room will boast seating for 150, and a unique outdoor terrace will overlook the lush Flamingo pool and gardens complete with oversized umbrellas and cooling misters, accommodating an additional 150. The large bar will seat up to 40 guests bringing the venueÆs full seating capacity to 340, with additional space for gathering and dancing.
Revelers Will See Green At PBR Rock Bar And GrillÆs St. PatrickÆs Day Party – The luckiest place to party for everyoneÆs favorite Irish drinking holiday will be PBR Rock Bar & Grill inside Miracle Mile Shops at Planet Hollywood Resort & Casino on Saturday, March 17. Revelers will be seeing green as the popular rock bar will serve up traditional favorites in the holidayÆs signature hue including green beer, green margaritas and green daiquiris. Drink selections will be offered in 80-ounce Green Guitars and 100-ounce Super Yards for $38 each. Partygoers can relish the Strip-side eateryÆs daily happy hour from 3 to 6 p.m. with unrivaled drink specials including 2-for-1 well drinks, $3 domestic drafts and $5 Jack DanielÆs Tennessee Whiskey shots and Jager Bombs.
Experience Basketball Mania with Special Appearances, Events, and VIP Viewing Packages throughout Caesars Entertainment Las Vegas Resorts – With the college basketball tournament right around the corner, locals and guests alike are invited to take part in various activities being offered at Caesars Entertainment Las Vegas resorts March 15-18. Whether a guest is a casual sports follower or a die-hard college basketball fan, Caesars Entertainment has the perfect offerings to make sure the weekend is a slam dunk experience. Sports fans have the opportunity to catch all the action with the ultimate Man Cave Package available at Caesars Palace, Planet Hollywood Resort & Casino and Imperial Palace.
Two Days Of Free, Open-To-The-Public Concerts To Be Held During ACM Weekend On Fremont Street Experience Friday, March 30 & Saturday, March 31, 2012 – The Academy of Country Music is hosting two days of all-star concerts at Fremont Street Experience in Las Vegas during The Week Vegas Goes Country«! The weekend-long party leading up to the 47th Annual Academy of Country Music Awards will be hosted by three-time ACM On-Air Personality of the Year Award winner Blair Garner, host of After MidNite with Blair Garner, and will feature performances by ACM New Artist of the Year nominees Brantley Gilbert, Hunter Hayes and Scotty McCreery as well as Love and Theft and headliner Luke Bryan on Friday, March 30th, and Laura Bell Bundy, Craig Campbell, Eli Young Band, Jana Kramer, and headliner Eric Church on Saturday, March 31st.
The Golden Nugget Las Vegas Named Official Host Hotel For Legendary General Tire Mint 400 – The world-renowned General Tire Mint 400 has selected the Golden Nugget Las Vegas as the "Official Host Hotel" for the 2012 race. With over 270 pre-entries already counted, the top off-road teams in the world will compete in over twenty different classes of race vehicles at this year's Mint 400, which will take place the week of March 21 and continue until March 25, 2012 in Las Vegas, Nevada.
---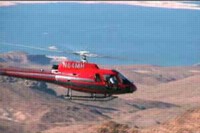 Grand Canyon Landing Tour û You will start your experience with a breathtaking flight over Hoover Dam, Lake Mead and Fortification Hill, an extinct volcano, as well as many other awe-inspiring views. After descending 3,500 feet inside the Grand Canyon on the Hualapai Indian Reservation, you will enjoy a light snack, a cool beverage and a champagne toast 300 feet above the Colorado River.
---
Members Mania – We Love Our Readers!
My wife and I were in Las Vegas mid January, visiting from the UK. I just wanted to comment on a few things if I may:
We were not disappointed with the visit, as usual we enjoyed ourselves immensely, and the weather was great. We celebrated our wedding anniversary and my wife bought us tickets to see Celine Dion, which was a great show.
I am sure I had read prior to leaving the UK, that the 'Porn Slappers' were not supposed to be so in your face very 5 feet along the sidewalk. That had been something I was keen to see, but was very disappointed to see that this was still as prevalent as ever, and quite annoying. Although I would not be a customer, I do wonder how much the fees go up, to be able to give some money to this endless number of South American people pushing to handout the fliers?
A comment on the new hotels Cosmopolitan etc. I have to say that until now Las Vegas is best when copying themes from around the world, when constructing hotels or just trying to make them unique. Yet this collection of hotels is something which does not do credit to Las Vegas, as they are just plain modern hotels and to our mind are nothing different from anywhere else in the world. In fact they are boring.
Night time entertainment – Celine Dion show was just that, well put together and very enjoyable. One Las Vegas theatres do well, is put on something large in a lovely theatre. And the way the crowds disappear so quick on leaving the show is amazing. We did see the Absinthe show as well, and have to say that we were not warned before hand how dreadful some of the antics were in-between the main acrobatic acts. We are not aversed to good banter, but this really was way beyond that. I am disappointed that there was not some suggested warning to potential customers when buying tickets. The acrobatics were really very good however and in tent surroundings was a nice change.
All in all another lovely time, and we will still be back, but avoid the dreary outright modern hotels.
Enjoying the news updates, oh, and one last thing. What is the position with the area between Circus Circus and Trump tower?
Regards,
Alan Pardoe
Ted Responds:
Glad to hear you had a great trip, nothing like celebrating your anniversary in Las Vegas! You were lucky to catch Celine as she had to cancel current shows to let her voice rest and get over a throat-related ailment. We're hoping she'll be in top shape to return in July when her next set of shows is scheduled.
The pornslappers are not supposed to shove the cards at your face anymore. Or hand them to anyone who looks less than 25 years old. However, the new agreements they have with law enforcement do not make them go away. My advice? Just ignore them. That's what I do. Per how they get paid: Every card has a code on it particular to the person handing them out. If their card results in a "sale" then they get a commission. I'm not aware of the exact dollar amount nor what it costs to have a "friendly" encounter with the girl they send to your room.
It has been suggested to use immigration policy to thin their ranks. However, you can't just stop someone and ask for their identification without cause in the United States. Given that nearly 25% of all Nevada residents are Hispanic combined with others in favor of amnesty for illegal aliens, you'd have an uproar on your hands. Similar to the ongoing battle in the Phoenix, Arizona area where the "tough" sheriff is under fire for allegedly doing just that.
I believe you are referring to the CityCenter complex, of which Cosmo appears to be a part of. (In actuality, it is a separately owned property). You are not the first, nor will be the last to express displeasure with the way it looks on The Strip. In a Las Vegas skyline filled with whites and tans and shades of gold and brown, the blue certainly stands out.
For some reason, there has been a push to de-theme Las Vegas hotels. The Luxor (for example) is nothing like the Egyptian-themed property it was at opening, the Aladdin theme (and name) is gone, CityCenter has no theme (it has an urban feel, but I'm not sure that translates into a theme — the nearest grocery store is 2.5 miles away), and the proposed remodel of The Sahara into something else will certainly de-theme it. I could go on. Simply put, many visitors are not happy about this development.
When we brought Absinthe on board as an advertiser, we did note that it wasn't for those with tame ears. The show gets on the profane side. Some love how over-the-top it is, for others it is a bit too much. So be warned!
The Echelon project between Circus and Trump is still dead in the water. I panned the concept when it was announced. I didn't believe the market could absorb all of the resort complexes under construction even in good times. I'm sure that Echelon owners Boyd Gaming are kicking themselves for blowing up The Stardust. Highly unlikely we'll see any action there for another 2-3 years as so much other development has to shake out first.
You have the Downtown Grand (formerly Lady Luck) working on re-opening, which will add rooms to the market. Ditto if The Sahara remodels. Another downtown hotel may be getting ready to re-open their rooms (I've seen the room designs, but I'm not supposed to talk about it). Until all those rooms come online (which I believe they will but it could be quite some time), new construction is simply out-of-the-question.

---
We love to hear from you, and value your feedback! Here's how to participate:
---
More St. Patrick's Day Las Vegas News And Events
---
More Las Vegas News – Shows – Events