Serving Las Vegas Visitors and Residents Since 1999
Welcome to the Insider Vibe! This is the official newsletter of AccessVegas.Com. We talk about the Las Vegas activities you really care about.
---
AccessVegas.com Quick Info Menu:
Las Vegas Essentials

Seasonal Vegas Information

Featured Shows
Newkirk's Notes – comments on Las Vegas from AccessVegas.Com publisher Ted Newkirk:
Hello From Las Vegas! No April fool here, we hit 90 sunny, beautiful, warm degrees on April 1, Two-Thousand-and-Yo-Eleven. (Yo is a craps term… I'm not a rapper). I had to resist the temptation to drop a photo of the outdoor thermometer (sits in the shade of my back patio) to my many friends in the Northeast U.S. and Canada who were dealing with ice and snow. I was dining al fresco and watching sports on my outdoor TV, enjoying the shade with a cool beverage in my hand.
Sorry For The Typos – Had a couple of glaring typos in this segment last issue. Normally, Newkirk's Notes gets composed over the course of a week. Kind of like blogging, except that everything gets held and put together in one column. Normally, I have time to inspect and edit. Was in a serious rush last issue due to the delays I noted and missed a couple of errors.
Call Me A Fortune Teller – In a couple of months, reports will come out about how well Las Vegas tourism is starting to do and how great the spring months were when compared to the previous 2-3 years. Local print and online scribes will write articles about it and discuss where Las Vegas is heading and you'll start to hear a little talk here and there about the comeback of Las Vegas.
I don't have to wait for reports and news stories. I'm going to tell you right now that this spring has been absolutely on fire as far as visitation. Why? I have two eyes that work pretty good and we've been out seeing it for ourselves!
Take this past week: Monday night a craving for the $1.99 shrimp cocktail at Golden Gate took me downtown. Remember my advice a couple months ago to skip downtown on Monday and Tuesdays as it wasn't very busy? You can toss that out the window. Downtown was busy both inside (especially good table game crowds) and outside on Fremont Street.
Wednesday, we went to a live taping of Pub Crawl (watch it archived steaming online: Pub Crawl #24) and drove the entire Strip then spent some time mid-strip prior to the 8 PM show taping. Once again, serious crowds. Lots of happy looking people.
Some may say Well, duh, Ted… it is March Madness and Spring Break. That is why the town is hopping. That doesn't mean Vegas is back. Au contraire, my friends. No March Madness that week (weekdays) as the finals are over the weekend. And, we spottedáa few families doing spring break, but not many. The vast majority of visitors appeared to be couples over 40. Las Vegas' core audience (despite what all the celeb and club promotion may lead you to believe).
I'm cutting it short this week for a good cause. We're about to revamp the main page of AccessVegas.com to make it much more readable, enjoyable, with new features, and improved navigation. We are also laying plans to bring a user community and message boards online so that you can all enjoy talking Vegas with each other and maybe making some new friends. And yes… working on future reader meet/greets. So, I'm hard at work after all.
Plus… we have three really good Members Mania posts. All of which you should be commenting on (your comments matter) and two of which I give my usual detailed advice on matters that will help make your next visit a better one.
Enjoy This Issue!

Associate Editor: Amy Rayner-Cooley
News Researcher/Editor: Rick Ziegler
---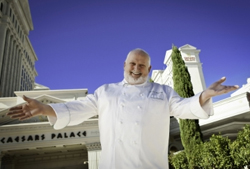 Central 24/7 By Chef Michel Richard To Open At Caesars Palace Las Vegas – Caesars Palace announced today James Beard award-winning Chef Michel Richard will bring a version of his popular Washington D.C restaurant to Las Vegas. Central 24/7 by Michel Richard is scheduled to open in late summer of 2011 and will occupy the current Augustus CafÚ space adjacent to the iconic Caesars Palace hotel lobby. Central 24/7 will offer a 24-hour dining experience daily highlighting breakfast, lunch and dinner selections. The 9,600 square-foot restaurant will seat approximately 300 guests in total including an outdoor patio terrace. The restaurant also will feature a large lounge complete with full bar including several beers on tap and a specialty cocktail menu.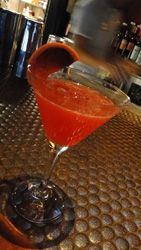 First Food & Bar Announces Tiger's Blood Transfusion Cocktail – The fun, creative team at FIRST Food & Bar inside the Palazzo has created a cocktail honoring the craziness that is the world of pop culture this month.
Tiger's Blood Transfusion
1 1/2 ounces Effen Raspberry
1/2 Ounce Canton
1/8 ounce Chambourd
Juice of one blood orange
Fresh Ginger
1 tsp Blood Orange Bitters
…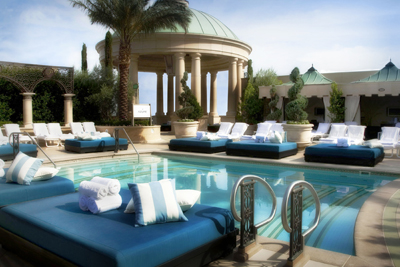 Azure Luxury Pool At The Palazzo Opens for 2011 Season – Azure Luxury Pool at The Palazzo, the only daytime pool experience of its kind in Las Vegas, is opening for another stylish season with new amenities and star-studded soirees including the red carpet grand opening on April 9. Embodying sophistication at its finest, Azure Luxury Pool is a haven for the guest seeking a refined and exclusive pool club atmosphere. Azure Luxury Pool features contemporary and stylish decor with plush daybeds surrounded by lush greenery and a picturesque rotunda with stunning Strip views. For those looking for an even more intimate experience, 11 luxurious cabanas surround the pools offering a bevy of amenities including exceptional bottle service.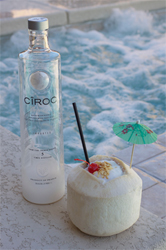 Indulge In A Taste Of Tropical Temptation With Signature Cocktail, Coconut Colada At Palms Pool & Bungalows – Palms Pool & Bungalows at Palms Casino Resort embraces the summer season with the introduction of its signature cocktail, the Coconut Colada, available now. Mixologist for 9 Group, Dave Herlong, combines Ciroc Coconut, fresh coconut water and Coco Lopez to create a hydrating libation perfect for escaping the desert heat. For $18, the Coconut Colada is served in a fresh coconut shell, encouraging poolside partygoers to cool down and sail away on a tropical dream.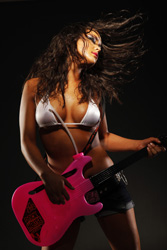 Rockhouse Celebrates National Guitar Month – Purchase A Signature 80-ounce Guitar Cup And Receive A Free Shot In April – Get ready to rock out a little harder in April as Rockhouse celebrates National Guitar Month. Patrons can celebrate National Guitar Month by rocking out with one of Rockhouse's signature 80-ounce souvenir guitars, priced at just $35 each. Throughout the month of April, all partygoers will also receive a complimentary shot with each guitar purchase. Offered in a variety of colors and filled with an assortment of beverages, from frozen daiquiris to ice-cold draft beers, Rockhouse's guitar cups offer something for everyone.
---

Maverick Wind Dancer Sunset Helicopter Tour û Enjoy an extended landing time in Hualapai Indian Territory. Champagne, beverages and hors d'oeuvres will be served. Adventure concludes with a sunset flight over Downtown Las Vegas and the Las Vegas Strip.
---
What We're Watching û Vegas Videos You'll Enjoy
---
Members Mania – We Love Our Readers!
We love to hear from you, and value your feedback! Here's how to participate:
Want to comment on a current reader post? Use the comment box on that particular web page. Many of the stories we post also have comment boxes at the end of the story. Make your voice heard!
Drop us an email at allvegastv@aol.com – We read them all!
Call our recorded comment line at 702-507-0055. We listen to every call.
---
More Las Vegas News – Concerts – Events
No related links found