Serving Las Vegas Visitors and Residents Since 1999
Welcome to the Insider Vibe! This is the official newsletter of AccessVegas.Com. We talk about the Las Vegas activities you really care about.
---
AccessVegas.com Quick Info Menu:
Las Vegas Essentials

Seasonal Vegas Information

Featured Shows

Photos and Wallpaper
Newkirk's Notes – comments on Las Vegas from AccessVegas.Com publisher Ted Newkirk:
Spring has sprung in Las Vegas with the month of March being busy, busy, busy. Spring Break and March Madness take center stage. Toss in Mardi Gras (Fat Tuesday is this coming Tuesday) and St. Patrick's day (which falls on a Thursday, allowing it to be turned into a weekend-long party) you really have a month of non-stop action.
Add in MTV's Spring Break programming live from The Palms this coming week and temps mostly in the 70's (F) for the next 10 days and I think that it is safe to say that our 8 months of summer has begun!
The 50 Most Beautiful Things on Earth – MSN Travel has listed the Bellagio Fountains as one f the 50 most beautiful things on earth (winning the fountain category). We couldn't agree more. I've been watching the fountain shows since pre-opening during the testing phase and to this very day, I do not tire of them. I'll sometime sit there for 2 or 3 shows (they are only 15 minutes apart after dark). Still stunning to this day.
Where Is Your #%@!* App For My Phone? – Great question! I really want to do one. We have the resources in place. I've been sitting on the sidelines because the popularity of various devices is changing rapidly. I'm not an iPerson (someone who buys only Apple no matter what and considers Steve Jobs to be a religious figure), so just doing an iPhone app and damn the other platforms was not an option. Android phones are really gaining popularity (I LOVE my EVO). Windows platforms are finally making a play. Palm has just released an iPad like tablet that appears to be a step up from the original iPad (although I've heard the iPad 2 has major improvements). While we make up our mind…
Reader Lance told us about the Mobile RSS Free app for the iPhone. You can enter our RSS feed into the app and be alerted every time we add major content or news. First, download the app to your phone (or iPad). Then enter our RSS feed code:
http://www.accessvegas.com/xml/whats-hot.xml
In the meantime, your input is always welcomed. What would you like to see in an app? Do you know a good RSS reader app for Droid? What device are you using that you'd like to have the app for? Drop us a note at AllVegasTV@aol.com
The Death Of Las Vegas – Regular readers know that I spent the better part of the last three years refuting all the crazy national news stories which were sounding Las Vegas' death knell. No need to beat that dead horse anymore as all the important indicators of the health of out tourism industry are on a slow-but-steady rise. Now, I'm not saying that all is well for every resident of Las Vegas. The metropolitan areas of the U.S. with the largest gains in people living below the poverty level are: 1. Las Vegas, 2. Modesto (CA), 3. Detroit, 4. Ft. Myers (FL), and 5. Los Angeles. But what does that have to do with our travel industry and your visitor experience? Absolutely nothing. The two were intermingled by out-of-state writers who flew in to do a hit piece and probably spent all of their time at the bars and blackjack tables.
Obviously, I'm biased but I personally don't think you can adequately cover Las Vegas from afar. Out-of-state news stories were saying that the Las Vegas strip was deserted. At the same time I'm fighting traffic on The Strip and waiting inálines for the buffet!
There is something about just seeing the Las Vegas Strip on a daily basis. It speaks to you. The waves of visitors walking The Strip create a vibe that literally changes by the week and by the season. For the past three years, that vibe told me that Las Vegas (as a travel industry and destination) was going to be just fine. And yes, we are.
Deal Too Good To Pass Up – $129 for Loews Spa Day: Massage, Pedicure & Cabana at the "new" Loews at Lake Las Vegas. For $129, you get a 50-minute massage, 50-minute pedicure and full-day cabana rental at Spa Moulay. (Not valid for Saturdays or certain holidays). The cabana rental is on the private upper level, loaded with a basket of fruit, FIJI water, couch, flat-screen TV and more. If you've priced spa treatments or cabana rental prices on The Strip, you know this is an amazing deal. One actually worth the one-day car rental to take advantage of it! Details at $129 Loews Spa Day: Massage, Pedicure & Cabana
Enjoy This Issue!

Associate Editor: Amy Rayner-Cooley
News Researcher/Editor: Rick Ziegler
---
Golden Nugget Hotel and Casino Spring Wine & Jazz Fest Returns for 2011 – The Golden Nugget Hotel & Casino will host its Third Annual Spring Wine & Jazz Fest March 24-27. This four day wine and jazz festival brings together consumers, winemakers and winery owners with poolside receptions, wine tastings, barrel and bottle samplings, cuisine pairings and a live wine auction.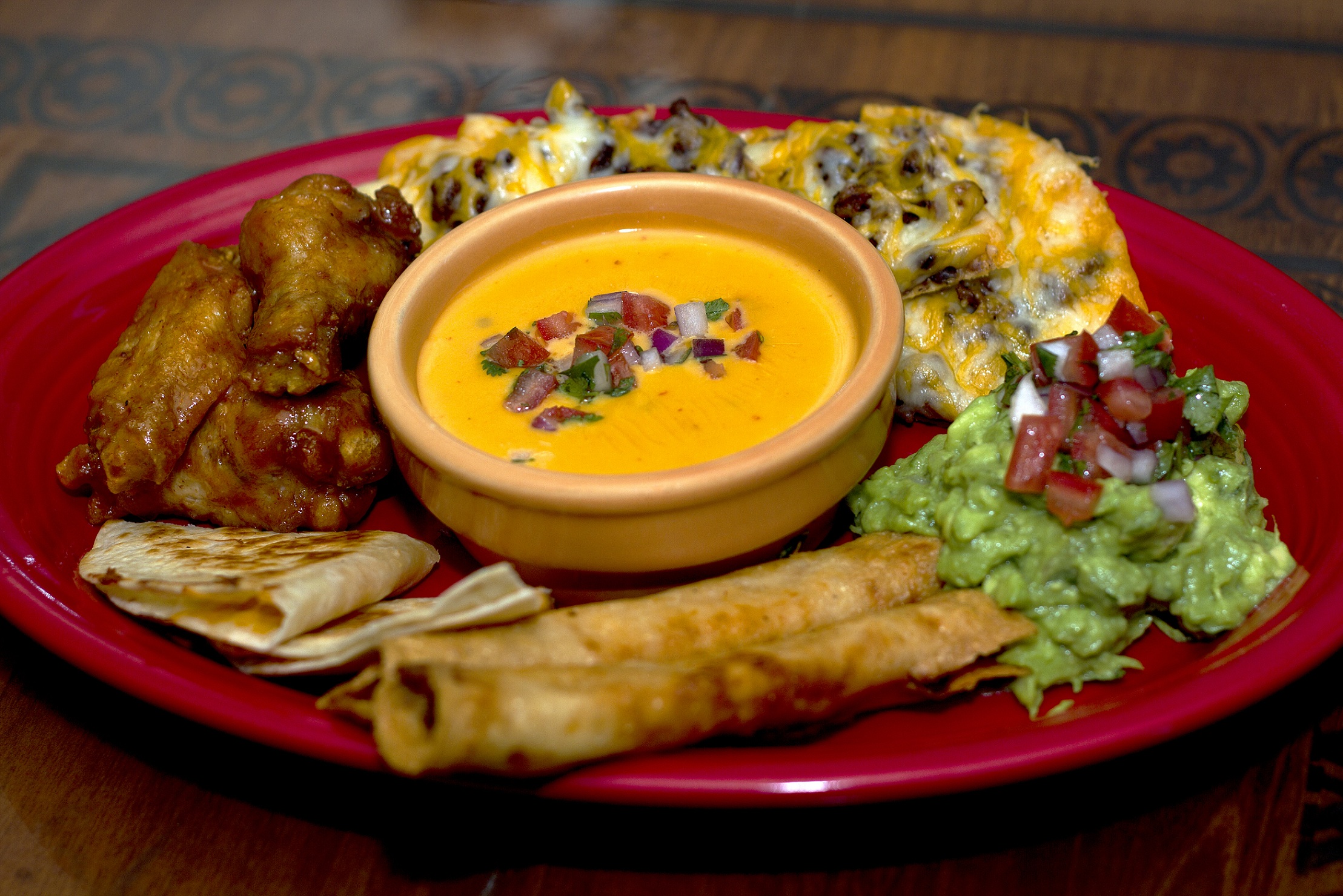 Cabo Wabo Introduces Delicious New Menu Items – Tasty New Menu Options Spruce Up the Menu This Spring – Sammy HagarÆs Las Vegas cantina introduces several new items to the already flavorful menu. The updated Cabo Wabo Cantina menu features a combination of coastal Mexican and Tex Mex items.
Celebrate March Birthdays at McFadden's St. Recovery Day Saturday, March 19 – March Birthdays Drink Free on St. Recovery Day – McFaddenÆs Restaurant and Saloon, located at the Rio All-Suite Hotel and Casino, will celebrate March birthdays on St. Recovery Day, Saturday, March 19. Party goers will enjoy birthday bash specials and more.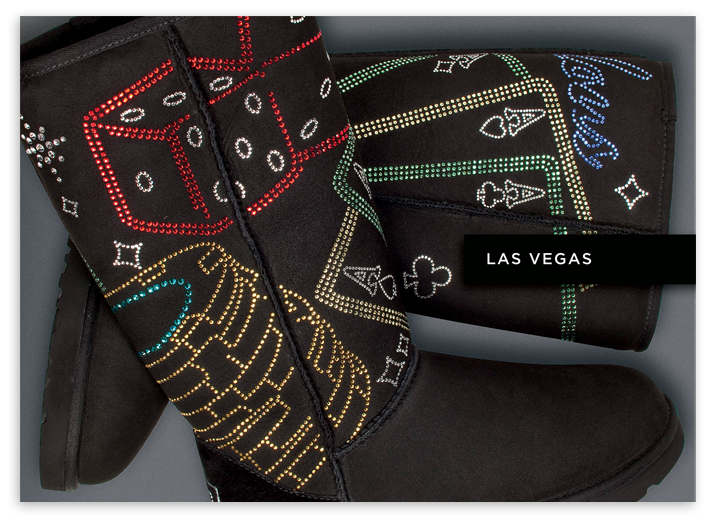 UGG/Swarovski launches exclusive boot for Vegas – With UGG Australia concept store opening last Fall, the store has partnered with Swarovski Crystal to produce a one-of-a-kind classic UGG boots just for the one-of-a-kind Vegas market. It may not be for everyone, but itÆs definitely a must-have for Sin CityÆs flashiest. The limited edition boot costs $800 and can only be purchased at the UGG Australia store at The Forum Shops (3500 Las Vegas Blvd).
Rockhouse heats up the strip with spring-time patio parties – Drink Specials and Bikini Contests Take Over Rockhouse – Be prepared for the ultimate patio parties at Rockhouse this March, taking place Thursdays through Sundays from 2 p.m. until 6 p.m. The best parties on The Strip, RockhouseÆs drink specials and bikini contests will keep middays rockinÆ all spring long.
---

Maverick Indian Territory Helicopter Tour û This Grand Canyon landing tour takes you to the West Rim where you will enjoy spectacular views along Eagle Point and receive a brief introduction to the Hualapai Indian legends and culture.
---
What We're Watching û Vegas Videos You'll Enjoy
---
Members Mania – We Love Our Readers!
Good Place To Go Horseback Riding In Las Vegas? – When you fly in and head straight for The Strip, you forget that Las Vegas sits in the middle of the old wild, wild west. Didn't think that a 1/2 hour drive from The Strip would take you back in time? Check out this blog post which includes video and see one of my fave spots to get away from it all!

When Is The Liquor Store At Las Vegas McCarran Airport Supposed To Open? – Yes, the county approved a major liquor store at the baggage area of McCarran Airport. This post has the details!
Did All Of The Winter Rain Help Out With Lake MeadÆs Water Levels? – Yes and no. Every drop helps, but we'll fill you in on why the lake is going to have long-term problems filling back up, and what is being done about it. Especially given that Lake Mead (for now) is the primary source of drinking water for the Las Vegas area. And we'll tell you why the hotel attractions like the Bellagio Fountains aren't so wasteful after all.
We love to hear from you, and value your feedback! Here's how to participate:
Want to comment on a current reader post? Use the comment box on that particular web page. Many of the stories we post also have comment boxes at the end of the story. Make your voice heard!
Drop us an email at allvegastv@aol.com – We read them all!
Call our recorded comment line at 702-507-0055. We listen to every call.
---
More Las Vegas News – Concerts – Events
No related links found