Our Readership
Proudly Serving:
60,000 +
Vegas-Loving Subscribers!
Attention Las Vegas Tourism Marketing and PR Professionals:
Please contact us at AccessVegas@AccessVegas.com regarding guaranteed inclusion of your releases in future issues.
Enter To Win
Win Absinthe Las Vegas
Hailed by Chicago Sun-Times as "sexy, funny, unabashedly raunchy," and named "Best Show" on the Strip by Vegas SEVEN and Las Vegas Weekly, ABSINTHE at Caesars Palace is an acro-cabaret variety show featuring wild and outlandish acts in a theatre-in-the-round presentation.
Audiences are treated to a night of imagination and excess as the cast of eccentrics perform amazing feats of strength, balance, danger and unfathomable flexibility within mere feet of the audience surrounding the intimate stage. For additional information on ABSINTHE, visit www.AbsintheVegas.com. Follow ABSINTHE on Facebook and Twitter @AbsintheVegas.
Important Hint: Upon entering, you'll be given a chance to share this giveaway with your social media friends and followers. You'll earn 5 extra entries for every friend of yours who you send to the contest. The more you share, the better your odds of winning!
Las Vegas Attractions
Enter To Win
We Goofed! Last episode, we linked the Rock Of Ages ticket giveaway to the page to win 50 Shades! The Smash Hit Parody Tickets. We fixed the mistake and you still have time to get in on winning Rock Of Ages Las Vegas tickets (currently staring NSYNC's Joey Fatone). Enter now:
Win Rock Of Ages Las Vegas
ROCK OF AGES is a hilarious, feel-good love story celebrating the great rock songs of the æ80s including such sing-out-loud songs as "Don't Stop Believing," "Here I Go Again," "Wanted Dead or Alive," "Every Rose Has Its Thorn," and more. Set in L.A.'s infamous Sunset Strip in 1987, ROCK OF AGES tells the story of Drew, a boy from South Detroit, and Sherrie, a small-town girl, both in L.A. to chase their dreams of making it big and falling in love. ROCK OF AGES takes you back to the times of big bands with big egos playing big guitar solos and sporting even bigger hair!
The smash-hit musical ROCK OF AGES takes Las Vegas audiences even higher with the debut of *NYSYNC's Joey Fatone. Fatone has joined the talented cast for a limited engagement as legendary Bourbon Room owner, Dennis Dupree, through April 29th only!
Important Hint: Upon entering, you'll be given a chance to share this giveaway with your social media friends and followers. You'll earn 5 extra entries for every friend of yours who you send to the contest. The more you share, the better your odds of winning!
Newkirk's Notes And Members Mania
Newkirk's Notes and Members Mania is now part of our AccessVegas.com Premium Insiders Advantage, where we guarantee to answer premium subscribers questions professionally and share the help with fellow premium subscribers.
In just the past few weeks, Insiders Advantage members have learned how to "fool" the comp computers into thinking that you are a more valuable player than you are, got the low-down on all the coming holidays regarding how busy they are, whether to come or not, and what to do to maximize The Strip experience on New Years Eve, and learned a super-valuable tip that will virtually assure quick recovery from anything left in a cab here. That and much more!
This and many other benefits are available to our Insiders Advantage subscribers. Please click here to view all benefits, including access to our exclusive "no coupon needed" Vegas Super Secret Specials Spreadsheet, which we guarantee will save you the cost of the membership.
Why don't you come on over and join us!

Ted Newkirk, Publisher
Editor: Rick Ziegler
Concerts, Headliners, Special Events: Puneet Adobe
Associate Editor / News Researcher: Amy Rayner-Cooley
Associate Editor: Rubi Monga
This Week's Top Tours

Featured Tour Video From Las Vegas
You can book this amazing flight now and save $21! Neon Nights Air Tour
ALL tours listed on our AccessVegas.com tour page (link above) have been hand-selected. We only work with the top, most professional companies and operators who vow to give our readers a great experience! We can not recommend nor vouch for tours not listed on here in the newsletter or on our tour page. Questions? Our tour page lists phone contacts where tour experts are available for live help!
Shows – Concerts – Headliners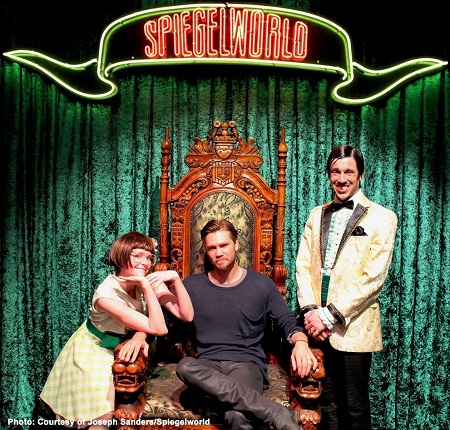 One Tree Hill and Agent Carter actor, Chad Michael Murray, stopped by ABSINTHE at Caesars Palace on Saturday, Feb. 21, for the 10 p.m. performance. Murray met with The Gazillionaire and his assistant Joy Jenkins and ABSINTHE performers Charlie Starling, Lea Hinz and the ôGreen Fairyö Melody Sweets following the show for photos and to express his enjoyment of the show.
Don't Miss These Additional Stories:
á50 Shades! The Smash Hit Parody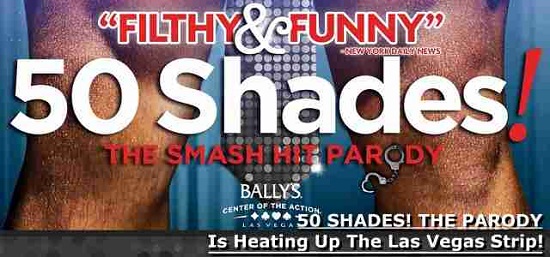 Las Vegas Attractions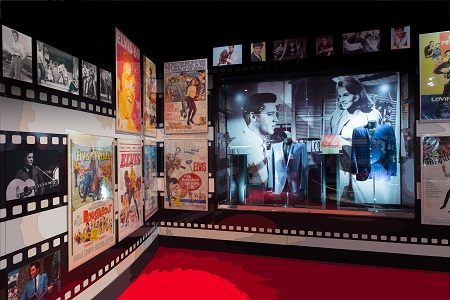 Elvis Presley's Graceland and Westgate Las Vegas Resort & Casino introduced today that they'll bring the authentic Elvis to Vegas the very first time in 4 decades. "Graceland Presents ELVIS: The Exhibition – The Show – The Experience" includes an expansive, new permanent exhibition featuring 100s of items nothing you've seen prior displayed outdoors of Graceland, and live entertainment implies that celebrate the existence and legacy of Elvis. Graceland Holdings LLC Controlling Partner Joel Weinshanker and Westgate Resorts Boss David Siegel together made the historic announcement that Elvis is going to be in your building, and revealed specific particulars from the approaching exhibition and entertainment, that are scheduled to debut April 23, 2015. The press conference happened around the 46th anniversary of Elvis' first press event in the construction site of the identical venue, then referred to as Worldwide Hotel, where Elvis carried out over 600 record-breaking, offered-out shows.
Don't Miss These Additional Stories:
March And Madness Las Vegas
Go Full Court This March With Caesars Entertainment March Madness Specials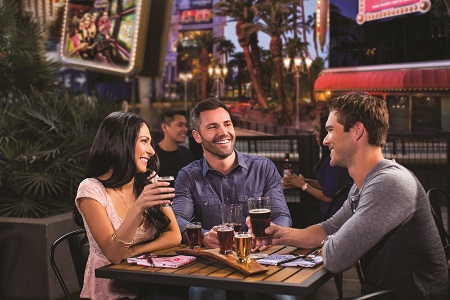 As March descends upon Las Vegas, Caesars Entertainment will offer a variety of food and beverage packages to celebrate Hoops on the Strip. Join in the March Mania with man caves, drink specials and pop-a-shot games perfect for any type of party.
Don't Miss These Additional Stories:
Rock Of Ages Tickets – Get Now!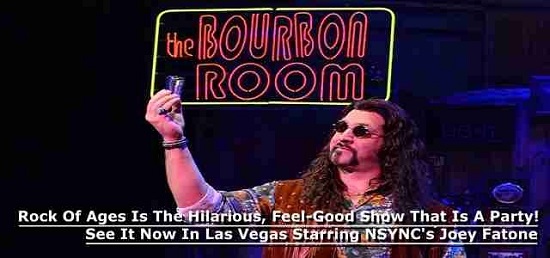 Las Vegas Hotels
Celebrate 60 Outstanding Years Of The Riviera Hotel And Casino: Liberace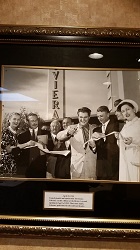 With its doors closing to the public at noon on Monday, May 4, 2015, the renowned Riviera Hotel & Casino is counting down the final nine weeks with a look back at some of the highlights, fun facts, celebrity sightings and rarely-seen photos that have helped build the iconic stature of the Las Vegas Strip's first high-rise hotel and casino.
Don't Miss These Additional Stories:
Absinthe Tickets – Click Now!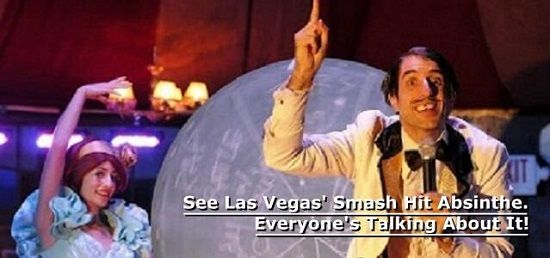 More Las Vegas News
"Rick Harrison's Trivia Challenge" Props Up Epilepsy Foundation With New "Appilepsy" Campaign
Rick Harrison, co-founding father of the Gold & Silver Pawn Shop and star of HISTORY's "Pawn Stars" and "Pawnography," introduced today he will personally donate a nickel towards the Epilepsy Foundation for each download free of his new application, "Rick Harrison's Trivia Challenge."
Don't Miss These Additional Stories:
Latest Concerts Added This Week!
There is no better place to see your favorite acts then in Las Vegas! You're relaxed, can enjoy a fine meal, have some cocktails without the worry of driving, and no alarm is going to jar you awake all too early the next morning.
Top Tickets For United States Events
Did you know that we not only sell premium concert and event tickets for Las Vegas, but also for the entire United States as well? If you can't make it to Vegas, treat yourself to some great seats for something near you:
What We're Watching!
Vegas Videos You'll Enjoy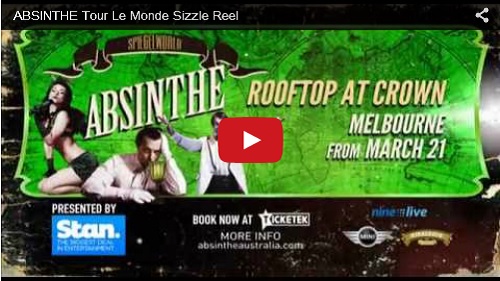 ABSINTHE Tour Le Monde Sizzle Reel – The hit show Absinthe is taking a touring version of its show to Australia. If you don't live anywhere near Australia and you have not seen Absinthe at least two or three times, this is a must do on your next Las Vegas trip (provided you don't mind some adult humor along the ride).Inspired by the absinthe-drenched cabarets of late-19th century Europe, Absinthe is an adult-themed cocktail of circus, burlesque and vaudeville for a 21st century audience, hosted by the outrageous Gazillionaire and his sidekick Penny.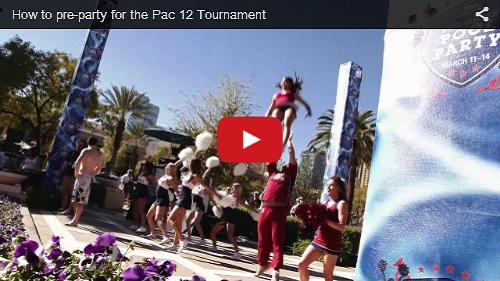 How To Pre-Party For The Pac-12 Tournament – Las Vegas hosted four NCAA men's basketball conference tournaments (WCC, WAC, MWC, and PAC) over the past week. If you want to see why Las Vegas has become THE place to come watch your team, enjoy some of the poolside fun and surroundings from last week!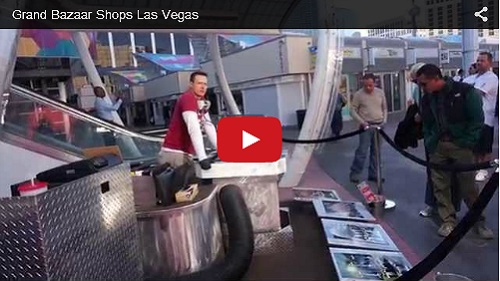 Grand Bazaar Shops Las Vegas – A new shopping experience greets visitors to Las Vegas via the Grand Bazaar Shops in an area in front of Bally's Las Vegas. The "soft opening" of the shops was February 26 … and this video was taken just a day later.
Save Big As A Premium AccessVegas.com Insider!
You're enjoying our complimentary Insider Vibe Newsletter. Did you know we offer more? More Vegas Savings? More Vegas Help? More Vegas Advantage?
For about the price of a cup of coffee each month, you have full access to:
Vegas Super Secret Specials Spreadsheet (list) of hundreds of "No Coupon Needed" Vegas casino food and drink specials. Want a sample? See just a few of the deals we've added in the past week: Hot New Vegas Food/Drink Specials Just Added
Our "Your Guy In Vegas" Feature – Got a Vegas question? Instead of spending too much time looking up information you might not be certain about, fire it to us! We live here, we know Las Vegas, and we'll give you a professional answer. (Some restrictions apply).
Members Mania! – We share the answers to great Vegas questions with all of our Premium Members, helping everyone who pitches in with a premium membership. Plus great visitor feedback that you can learn from.
The True Inside Scoop – AccessVegas.com CEO Ted Newkirk has been writing "Newkirk's Notes" for upwards of two decades, giving members the true inside guide to everything that is going on in Las Vegas. Valuable information from someone in the know to save you time and money!
We love to hear from you, and value your feedback!
Here's how to participate:
Want to comment on a current reader post? Use the comment box on that particular web page. Many of the stories we post also have comment boxes at the end of the story. Make your voice heard!
Drop us an email at AccessVegas@AccessVegas.com – We read them all!
Call our recorded comment line at 702-507-0055. We listen to every call.
Link To Us! – Have a home page, web page, or blog? Link to us, and give yourself and your friends a quick link to find us from your site. Simply link to http://www.accessvegas.com and name the link Access Vegas!
RSS Feed – We now have an RSS/XML feed! Most RSS programs let you visit AccessVegas.com and automatically pull the feed. For those who want to enter it manually, the feed is:
http://www.accessvegas.com/xml/whats-hot.xml
Share the info: Click to Email this newsletter to a friend!
No related links found