Serving Las Vegas Visitors and Residents Since 1999
Welcome to the Insider Vibe! This is the official newsletter of AccessVegas.Com. We talk about the Las Vegas activities you really care about.
---
AccessVegas.com Quick Info Menu:
Las Vegas Essentials

Seasonal Vegas Information

Featured Shows

Photos and Wallpaper
Newkirk's Notes – comments on Las Vegas from AccessVegas.Com publisher Ted Newkirk:
Hello From Las Vegas! The heat hit quickly to remind us that summer 2010 is here. Overnight lows this past week stayed in the low 80's on a few days. (It was beautiful out in the late evening hours). Don't stay out too late, or you'll be hit by sunrise at about 4:30 AM. We sit on the very edge of Pacific Time so our sunrise and sunsets happen a lot earlier than in other areas.
The Lady Is Stirring – Finally, news on the return of perennial reader favorite Lady Luck downtown. Plans are filed and preliminary work has already started toward the re-opening (no date set yet). They are looking to build a big pool deck atop the existing casino, renovate and upgrade all the rooms, plus add meeting space and a spa (which will require ripping out about 50 rooms). With the revitalization of the neighboring Gold Spike into a boutique hotel and the transformation of the adjoining (formerly shuttered) Travel Inn into "Oasis at The Gold Spike", this forlorn area is seeing new life.
Just In Time – As many of you know, Celine Dion and her husband Rene Angelil are expecting twins. Good news for her as it will give her a little bit of "bounce back" time before she resumes regular Las Vegas performances in March of 2011. Her return is generating plenty of interest and people are planning entire trips around coming to see her. She was great for Las Vegas last time, and we wish her the same success in 2011.
Of special note is that she actually made Las Vegas her home. (She and her family live at Lake Las Vegas). So many performers (and even the CEO of Harrah's) actually live elsewhere and just fly in. It has been nice to see her part of the community (and she's even been spotted shopping at the Wal-Mart near her home). Check out Celine Dion Las Vegas 2011 Tickets
3 Story Walgreens Coming To The Las Vegas Strip – We call big hotel complexes "megaresorts" so can we call this a Mega-Walgreens? I blogged about where, why, and included a great tourist tip (hint: how visitors are getting around renting an in-room refrigerator) in my latest post: New Walgreens On The Las Vegas Strip û Needed, Great For Everyone
Angle vs. Reid – Well, here we go! GOP primary winner Sharon Angle will be running to unseat our infamous Senator Harry Reid. The day before he primary, polls showed that Danny Tarkanian (son of legendary UNLV basketball coach Jerry Tarkanian) was the only person in the GOP primary who could beat Reid in the general election. I concur and believe that Angle will struggle.
As unpopular as Reid is here (more than 50% of voters don't like him), he has always seemed to find a way to win close races. Angle will have to run a flawless campaign and wisely spend the millions that are going to pour into her coffers from out-of-state. Unless something very unexpected happens, I believe it will be too close to call, right down to the wire. A recount after the November election wouldn't surprise me in this race.
Drinking Off That Hangover – South Point seems to garner quite a bit of interest from our readers. They are now offering $1 Bloody Mary or Mimosa drinks from 6 AM to Noon. Hey… it's 5 o'clock somewhere! Speaking of more traditional happy hours…
Movers and Shakers Happy Hour – Long recognized as probably the best happy hour in town, McCormick and Schmick's continues to be well worth checking out from 3:30 to 6:30 PM. Much of the tapas-style servings are $2.95 ($3.50 minimum drink purchase) and the bar staff is always friendly. Add in the fact that the bar has NO bartop video poker (a conversation killer) and is located near a very upscale business district, and you have a perfect opportunity to either relax or network. Slightly less than one mile east of The Strip on Flamingo (in Restaurant Row), highly recommended for the multi-time visitor to check out. You can read the local paper review at McCormick & Schmick's happy hour offers diners discount prices
Side Note: Sometimes people wonder if the stuff in my column is a paid endorsement. Absolutely not. You can NOT buy your way into Newkirk's Notes. Don't get me wrong: We have some great advertisers and I'll give them mention because they deserve it. But no one knows ahead of time that they'll be mentioned, and none of it is in return for compensation. I simply love Las Vegas, love checking things out, and sharing them with you.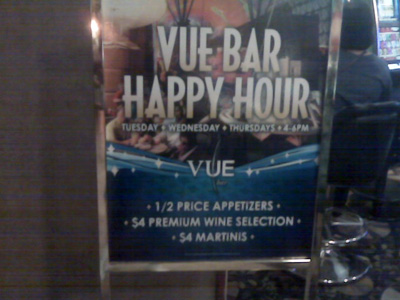 Another great happy happy hour for downtown visitors? Vue Bar on the second floor of Fitzgerald's downtown seems to continue to be a best-kept secret. Plenty of TV's, table or bar seating, second floor view of Fremont Street outside. Happy hour Tue. – Thur. from 4-6 PM. Can't beat it!
Enjoy This Issue!

Associate Editor: Amy Rayner-Cooley
News Researcher/Editor: Mark Jacobs
---
Las Vegas Is On Sale!
Get Great Rates At All Hotels:
---
Boyz II Men Coming To Las Vegas The Orleans Showroom In July
– Las VegasùBest-selling R&B group Boyz II Men will perform their chart-topping hits at The Orleans Showroom for two performances only, July 10 and 11 at 8 p.m. each night. Originally formed as a quartet, Boyz II Men is now a trio of original members Nathan Morris, Wanya Morris and Shawn Stockman. Since bursting on to the music scene in the early 1990's, they have gone on to sell more than 60 million recordings world wide, making them the most successful R&B male vocal group of all time.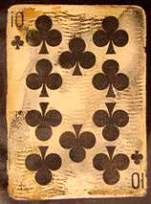 Rediscover The RMS Titanic One Artifact At A Time: Ten of Clubs – As players from all around the globe come to Sin City for The World Series of Poker beginning May 27, Titanic: The Artifact Exhibition invites guests to learn more about the history of card playing. Recovered in 1993, this American steamboat playing card is one of 52 from a pack found among the personal effects of Howard A. Irwin and can be found inside the Exhibition at Luxor Hotel & Casino.
Sterling Silver Maestro And International Jeweler Thomas Sabo With Second Las Vegas Location – Sterling silver maestro and international jewelry designer Thomas Sabo announces the grand opening of a second location in Las Vegas in the Grand Canal Shoppes at The Venetian Las Vegas. Located next to Las Vegas hot spot TAO, the new store continues to offer the one-of-a-kind, fashion-forward pieces that has made the Thomas Sabo brand one of the leading lifestyle products for men and women.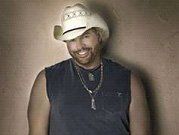 Country Music's Rowdiest Summer Party: Toby Keith's American Ride Tour With Guest Trace Adkins – Toby Keith brings his boots and guitar to The Pearl Concert Theater inside the Palms Casino Resort on Saturday, July 31, 2010 at 8:00 p.m.
Via Brasil Las Vegas Steakhouse Announces World Cup Football Events – Adam Gomes, Via Brasil Steakhouse General Manager says "As Las Vegas gears up for the World Cup, we wanted to give our customers a chance to celebrate football in a fun and interactive way." He further adds, we will feature coverage of the games on screens throughout the restaurant, as well as, victory celebrations after every game Brazil wins.
Phantom Las Vegas Military "Ticket Match" Extended Through July 4 Due To Popular Demand – When you see Phantom û The Las Vegas Spectacular, so will our troops! Due to popular demand, Phantom has extended the military "ticket match" through July 4 to honor our military heroes. For every full-priced ticket purchased by the public, Phantom will donate one ticket to the men and women of Nellis and Creech Air Force Base.
Wynn Las Vegas & Sinatra Family Wine Event June 18 – On Friday, June 18, Wynn Resorts teams with the Sinatra Family to host a special celebration in honor of Come Fly With Me, the award-winning 2007 Sinatra Family Estates Cabernet Sauvignon. Named for Frank's first number one album, the limited-edition wine is the collaboration of Danielle Price, Executive Wine Director of Wynn Resorts, and Sinatra's three children, Tina, Nancy, and Frank Jr., and granddaughter Amanda Erlinger.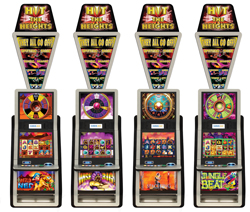 Gambling Talk: Video Slots – Hit The Heights – with Victor H. Royer. In this issue, I present Hit The HeightsÖ, by Aristocrat, and a short description of the game and how to play it.
Many years ago û and it doesnÆt seem so many years ago to me û there was a casino on the Las Vegas Strip called: Vegas World. It was built, owned, and operated by Bob Stupak, a legendary Las Vegas gambler, entrepreneur, and visionary. I knew Bob, and spent time with him at Vegas World, in a little booth in the coffee shop that served as his de-facto office. I also spent time with him at his house, a sprawling old-Las Vegas mansion with the decor to match.
Click to Read Complete Article…
---
Featured Tour û Enjoy Las Vegas!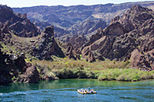 Wind Dancer Sunset Landing Tour û The Wind Dancer Sunset Landing Tour with Maverick Helicopters gives you a birds eye view of Lake Mead and Hoover Dam. Land on the Hualapai Indian territory on the Grand Canyon floor. Fly back through the Grand Canyon on your way to the Bowl of Fire full of flaming red rock formations.
---
Members Mania – We Love Our Readers!
Hey Ted, where are all the questions and responses that used to be here? Welcome to our revamped Members Mania area, where I personally answer reader questions. We're now posting each of them online in a blog format. So many great questions didn't make it into the newsletter. By moving them online, we'll have unlimited room.
We'll post every link in the newsletter. You may also enter our RSS feed into your reader ( http://ask.accessvegas.com/feed/ ) if you use RSS feeds. Or simply bookmark and check http://ask.accessvegas.com every morning to see what is new!

We love to hear from you, and value your feedback! Here's how to participate:
Drop us an email at allvegastv@aol.com – We read them all!
Call our recorded comment line at 702-507-0055. We listen to every call.
---
More Las Vegas News – Concerts – Events
---
Coming Hot Holidays
– The following dates are huge times to be in Las Vegas, and rooms are in high demand. Booking in advance is the best way to save. Visit our friends at
Las Vegas Hotel Deals
and spend one of the following hot dates having fun in Las Vegas:
Father's Day June 20
Independence Day July 4
Civic Holiday, Canada July 31-August 2 (3 day weekend)
Labor Day, U.S September 4-6 (3 day weekend)
Labour Day, Canada September 4-6 (3 day weekend)
Jewish New Year September 9
Halloween October 31
Veteran's Day November 11
Thanksgiving Day, U.S November 25-28 (4 day weekend)
Hanukkah Dec. 2 – Dec. 9
Christmas December 25
New Year's Eve-Day December 31 – January 2 (3 day weekend)
Martin Luther King, Jr., Day, U.S (Observed) January 15-17 (3 day weekend)
Chinese/Lunar New Year February 3
Super Bowl Sunday February 6
Lincoln's Birthday, U.S February 12
Valentine's Day February 14
President's Day, U.S (Observed) February 19-21 (3 day weekend)
Washington's Birthday, U.S February 22
Mardi Gras March 8
St. Patrick's Day March 17
Easter Sunday April 24
Cinco de Mayo May 5
Mother's Day May 8
Memorial Day, U.S May 28-30 (3 day weekend)
Link To Us! – Have a home page, web page, or blog? Link to us, and give yourself and your friends a quick link to find us from your site. Simply link to http://www.accessvegas.com and name the link Access Vegas!
RSS Feed – We now have an RSS/XML feed! Most RSS programs let you visit AccessVegas.com and automatically pull the feed. For those who want to enter it manually, the feed is:
http://www.accessvegas.com/xml/whats-hot.xml
No related links found