Serving Las Vegas Visitors and Residents Since 1999
Welcome to the Insider Vibe! This is the official newsletter of AccessVegas.Com. We talk about the Las Vegas activities you really care about.
---
AccessVegas.com Quick Info Menu:
| | |
| --- | --- |
| Las Vegas Essentials | Featured Shows |
Newkirk's Notes – comments on Las Vegas from AccessVegas.Com publisher Ted Newkirk:
Hello From Las Vegas! We've settled into summer and the hot weather can be unrelenting. Because of our very dry climate, you don't realize the amount of liquids you are losing when you are out and about, and that can lead to a hangover (or worse). In layman terms, you sweat but don't feel it as the dry air wicks it away from you. At the very least, you want to be feeling good on your vacation and this means getting down some water on a regular basis. (Coffee, cokes and booze don't count as the are all diuretics).
The problem? A little bottle of water at a hotel bar is going to set you back many dollars. Casinos generally don't have drinking fountains. Purchasing water from those guys with the coolers along the walk-overs can be dangerous. (Recent reports noted that some of them refill used bottles and then glue the caps back on so it feels like you are breaking a seal when you open it). And, bartenders are often loathe to serve you just an ice water.
My solutions? 1. Both the hotel gift shops and the CVS/Wallgreens/ABC stores both along The Strip and downtown sell cold bottled water at reasonable prices. Buy a big one so it will last you (and so that you'll stay happily hydrated). 2. When you order a cocktail at a bar, order an ice water to go with it. You'll encounter no additional charge. 3. Go up to a bar and immediately put a $1 tip over on the bartenders side (where you'd normally put your tips) and ask for an ice water. They 'll be happier to accomodate you.
Final tip? When getting an ice water at a bar, ask for it in a beer pint or big glass. A couple of sips of water from a tiny bar glass won't last you long or do you much good. Stay hydrated (especially if you are drinking) and enjoy your vacation!
Too Hip To Succeed? – Six months after opening, The Cosmopolitan is getting raves. Amazing rooms with true balconies and mind-bending views, top dining options including a highly lauded buffet, distinctive bars each with their own theme/feel and mixology drink menu, and simple spaces that people love. Guess what, I agree. So what is the problem? The joint is reported to be losing money hand-over-fist with no probable end in site. Why? People are loving the property but failing to gamble much.
The gaming business is called the gaming business for a reason. Even in these days of profit-rich nightclubs and beach parties, gaming is still looked at for around 40% of a Las Vegas resort's revenue. Build a "coolest in Vegas" resort but make it such a cool place to hang out at that people ignore the gambling (and/or where your average gambler may feel out-of-place) and you have a recipe for uh-oh. Let's hope the current owners of The Sahara learn this lesson before they re-do the property "hip and boutique" and make the same mistake.
New Stops For The Monorail – This one almost falls into the "who cares" department, but what the heck. The Las Vegas Monorail has noted to creditors that it will cease to operate within eight years if it does not get the financing to expand. Oh , so the monorail is going to go to the airport now! Um, not exactly. Downtown? No. They propose to build two more stations on the existing route.
A quick look at the line shows only two real possibilities: 1. At the corner of Koval and Sands, which would serve The Venetian/Palazzo, Sands Convention Center and Wynn/Encore. 2. Planet Hollywood and the Miracle Mile Shops. I'm simply not seeing this helping. The line was badly routed in the first place. The only salvation for the line (and one I'm not holding my breath for) would be a combination of public funds and private money from the resorts along the line to build an airport extension. What will be most interesting to see in the next few years? What is done when it goes under. Will it be torn down, or will it be feasible for local governments to band together to buy and expand it? Way too soon to tell.
Weekly Las Vegas Trivia from the upcoming book Las Vegas Legends by Greg Niemann Available September 2011:
After learning that his Sands casino credit line had been suspended, an angry and drunk Sinatra drove a golf cart through a plate-glass window.

Sen. Harry Reid admitted in his book The Good Fight that in his hometown Searchlight, prostitution had replaced mining as the leading industry there. A law prohibited prostitution or selling alcohol within so many feet of a school, so when it was discovered that one club was in violation — they moved the school!
For more Las Vegas trivia, like Las Vegas Legends on Facebook and reserve a copy of Las Vegas Legends from the publisher at www.SunbeltBooks.com
Party Pits Reach Atlantic City – Seeing dancing girls in the middle of a gaming pit and/or being dealt your cards/dice by a scantly clad female is old news here in Las Vegas. However, the concept has reached Atlantic City and seems to be creating quite a stir. Those who want a "family friendly" Atlantic City plus some women's groups are not very happy about it. With the struggles of Atlantic City the past few years and the failure of a family friendly Las Vegas a decade ago, I'd expect to see more Vegas imitation, not less.
Driving In On A Friday Night – When you get about an hour out, turn your radio to AM 1400 between 6-10 PM on Fridays for 4 hours of great Vegas content from the Vegas Video Network. Each Friday night, all of their shows from the previous week are broadcast back-to-back and will get you revved up for that last part of your drive into Las Vegas! Of if you are already here and simply out-and-about, punch it up while you drive around town.
Enjoy This Issue!

Associate Editor: Amy Rayner-Cooley
News Researcher/Editor: Rick Ziegler
---
Qua Baths And Spa At Caesars Palace Named One Of Conde Nast Traveler's Top 100 Resort Spas – CondÚ Nast Traveler, the renowned luxury travel publication, recently recognized Qua Baths and Spa at Caesars Palace as one of the 'Top 100 Resort Spas' in the U.S. Mainland category in the June 2011 issue.
CondÚ Nast Traveler, the renowned luxury travel publication, recently recognized Qua Baths and Spa at Caesars Palace as one of the 'Top 100 Resort Spas' in the U.S. Mainland category in the June 2011 issue.
Results from the magazine's 21st annual readers' poll ranked the lavish Roman-inspired spa 53rd with an overall score of 91 out of 100. The magazine's poll results were derived from the 2010 Readers' Choice Survey, in which readers rated spas based on three criteria: spa facilities, spa staff and spa treatments. A record-high number of votes were then averaged to compile and rank the top resort spas in the country.
New Miss USA, Alyssa Campanella, Celebrated Sweet Victory At Sugar Factory In Las Vegas – Newly crowned Miss USA, Alyssa Campanella, had a sweet ending to one of the biggest nights of her life at Sugar Factory inside Paris Las Vegas last night. The former Miss California stopped at the flagship location of Sugar Factory right after the competition and picked up treats such as Jelly Bellys, Reese's Peanut Butter Cups and chocolate-covered pretzels. Campanella, adorned in the Miss USA sash and glittering crown, was with her boyfriend, actor Torrance Coombs of Showtime's 'The Tudors,' as spectators congratulated the gorgeous beauty queen and 2011 representative of the Miss Universe organization. Photo Credit: Denise Truscello/WireImage
Rockhouse Celebrates National Bikini Day With A Week-Long Bash Starting Tuesday, July 5 – Rockhouse + bikinis + summer = a good time. Rockhouse is celebrating National Bikini Day on July 5 with a week-long bikini party like only they know how to throw. On Friday, July 1, Rockhouse will kick off the holiday with a sexy appearance by the ladies of FANTASY, Luxor's leading female revue. The gorgeous dancers from the hit show will be at Rockhouse from 7 û 9 p.m., in their bikinis to pass out calendars, ticket give-aways and to help Vegas partyers celebrate 4th of July weekend and National Bikini Day in style.
---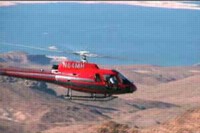 Silver Cloud Grand Canyon Tour û Birds eye view of Lake Mead and Hoover Dam. Get a close look at the extinct volcano Fortification Hill. Keep an eye out for wildlife along the way. Fly back through the Grand Canyon on your way to the Bowl of Fire full of flaming red rock formations. Conclude your journey with an exciting flight between the hotels on the Las Vegas Strip!
---
Members Mania – We Love Our Readers!
We've had significant response to the pending (now signed) changes to Nevada's smoking ban. The Nevada legislature amended (and the governor signed) a change that would allow bars who limit access to patrons 21 years of age the legal ability to serve food to their already drinking/smoking customers. This has renewed debate about making Nevada completely smoke free.
We've published a sampling of email received on this subject so that you can read and then chime in with your own comments online. Click over to:
We love to hear from you, and value your feedback! Here's how to participate:
Want to comment on a current reader post? Use the comment box on that particular web page. Many of the stories we post also have comment boxes at the end of the story. Make your voice heard!
Drop us an email at allvegastv@aol.com – We read them all!
Call our recorded comment line at 702-507-0055. We listen to every call.
---
More Shows
More Las Vegas News – Events
No related links found