Serving Las Vegas Visitors and Residents Since 1999
Welcome to the Insider Vibe! This is the official newsletter of AccessVegas.Com. We talk about the Las Vegas activities you really care about.
Need to contact us? Send feedback to
AccessVegas@AccessVegas.com
Missed an issue? Click to Read Back Issues Online.
---
AccessVegas.com Quick Info Menu:
---
Newkirk's Notes – comments on Las Vegas from AccessVegas.Com publisher Ted Newkirk:
Hello From Las Vegas! – As noted in our last issue, various regular sections of this newsletter may be missing during our next few issues. We're devoting time to upgrades of our main AccessVegas.com site.
We are posting regular Las Vegas news and information updates to our AccessVegas.com Twitter Page and our AccessVegas.com Facebook Fan page. Follow us on Twitter and/or "Like" us on Facebook for more frequent updates.
Enjoy This Issue!

Associate Editor / News Researcher: Rick Ziegler
Concerts and Headliners: Amy Rayner-Cooley
---
The Price Is Right Live In Las Vegas Brings Back Joey Fatone As Host For A Limited Run – ôThe Price is Right Liveö Stage Show welcomes back its special celebrity host, Joey Fatone July 11-29. Fatone will allow the audience members to play the fan-favorite games ôCliff Hangers,ö ôPlinko,ö ôThe Big Wheel,ö and absolutely ôShowcase.ö The show, from FremantleMedia, producers of ôThe Price is Rightö and ôAmerican Idolö features the different games at BallyÆs Las Vegas. The audience members enlisted by Fatone will have the chance to win thousands of dollars in cash and prizes.
KISS By Monster Mini Golf Now Displaying The Jacket Of Famed KISS Manager Bill Aucoin – KISS By Monster Mini Golf is a unique rock æn roll-themed amusement attraction based on the legendary band KISS. It acquires a piece of KISStory from its original KISS manager Bill AucoinÆs personal collection. This is the first time that an item has been released from AucoinÆs arsenal since AucoinÆs passing in 2010. On display inside the KISS Gallery, is a yellow ôDolce and Gabbanaö leather jacket. The venue got the item after winning ôAucoin Auctionö that benefits Relay for Life for The American Cancer Society.
PRB Rock Bar Las Vegas Announcing Grand Opening Of Rock Bar Addition – Grand opening of Rock Bar, the new party hot-spot on the Las Vegas strip, celebration was held on Friday, July 6 2012 at PBR Rock Bar & Grill inside Miracle Mile Shops at Planet Hollywood Resort & Casino.
Its dusk till dawn to all the party enthusiasts as the DJ plays the latest dance music. For $25 one can enjoy free flowing drinks from the house bar including Ketel One cocktails and domestic drafts to rock the night away!
Fine Entertainment owner Jonathan Fine, mentioned that he doesn't care if you're dressed casually when you come to his place, because Las Vegas is all about kicking back and having a great time, and that is exactly what we deliver at the new Rock Bar.
Tacos & Tequila Goes All In For National Hot Dog Day With Special Sonoran Dog – In celebrating the National Hot Dog day on Saturday, July 23, 2012, Americas best tequila bar Tacos & Tequila will launch blow-out promo prices on everyone's favorite Mexican-tasting Sonoran Hot Dog, served only at T&T in Luxor Hotel and Casino.
---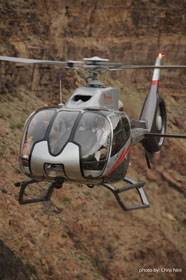 Maverick Silver Cloud Sunset Helicopter Tour û This Las Vegas helicopter flight at sunset is a must for Las Vegas sightseeing. Catch a one-of-a-kind sunset aboard our air-only Silver Cloud flight and return from the Grand Canyon as the stunning lights of Las Vegas come to life and transform the city into the "Entertainment Capital of the World." Air Tour Only (No Landing). Duration: approximately 3.5 hours.
---
Criss Angel: Believe by DW Grant
Criss AngelÆs ôBelieveö – Rock and Roll invades the World of Magic – Take the magic and mystery of Lance Burton and scramble it all up in the frenzy and irreverence of Rock and Roll and you just may have the written the script for Criss AngelÆs ôBelieve,ö now playing at the Luxor Hotel Casino. Even the theater itself seems to be an outrageous homage to one of AngelÆs mentors.
Best Little Whorehouse In Texas by Guy Chapman
The Best Little Whorehouse in Texas Spices Up The Plaza Showroom – When it comes to musical productions in Las Vegas, one usually has to look to either the Strip, or the newly opened Smith Center. However, show-savvy patrons might be surprised and pleased to know that there is a fun-filled and rollicking production down on the infamous Fremont Street Experience, deep in the heart of the Plaza Showroom.
---
We love to hear from you, and value your feedback! Here's how to participate:
---