Serving Las Vegas Visitors and Residents Since 1999
Welcome to the Insider Vibe! This is the official newsletter of AccessVegas.Com. We talk about the Las Vegas activities you really care about.
---
AccessVegas.com Quick Info Menu:
Las Vegas Essentials

Seasonal Vegas Information

Featured Shows

Photos and Wallpaper
Newkirk's Notes – comments on Las Vegas from AccessVegas.Com publisher Ted Newkirk:
Hello From Las Vegas! Running late this week. I lost some time to a some due to unexpected home repairs — the price one pays for choosing to live in one of Las Vegas' more vintage neighborhoods — so let's jump right into things:
Corrections – We don't goof often but last issue had a couple of errors:
Moving To Las Vegas – I want to highlight a couple of posts in this week's Members Mania section further down the newsletter:
Moving To Las Vegas û Where Should I Live? – I gave probably my most in-depth and certainly most recent treatise on moving here. Where to buy, where not to buy, how to not have a real estate agent steer you the wrong way (and how to find a decent one), and the latest tips for house-hunting online so you can have most of the homework done before you get here.I published it in our What's Hot (subscribe)feed last week and we already have a lively discussion going on in the comments section. If you are just dreaming of moving here, getting serious about it, or (especially) if you live here and want to add your own two cents, I consider this a must-read. All comments (even those who don't agree with me) are encouraged.
Retired And Thinking About Moving To Las Vegas, Senior Housing Questions? – I'm still about 20 years from hitting the senior mark, but I know we have a significant contingent of local seniors who are readers. Any help you can give by reading the post and entering comments below it would be incredibly welcome and appreciated!
Betty In The Sky With A Suitcase – Although not so much Vegas-related, one of my favorite podcasts is called Betty In The Sky With A Suitcase. Betty is a flight attendant for a major commercial carrier. She takes her recorder along with her and collects funny/interesting stories about the world of airline travel from pilots, other stewardesses (she's totally cool with that term) and sometimes passengers. Info:
Arizona Style Immigration Law In Nevada? – A recent Review-Journal poll showed that 57% of Nevadans favor enacting the same kind of law that stirred up so much controversy in Arizona (11% were undecided). No move is afoot at present, and the Nevada legislature doesn't meet until next year.
Closely watched will be the effect (if any) on Arizona tourism. There would definitely be less will to pass/enforce the law here during the current economic climate if it ends up hurting Arizona travel. Having said that, the full enforcement of Arizona's law won't be known until it gets worked through the courts. Going to be a while…
This Newsletter Is Helpware – OK, every once in a while, I call for you to step up to the plate. We're able to keep this newsletter complimentary because we have enough subscribers to be able to attract quality advertisers. There's so much more we could be doing. Things like a full-time shows/events writer. Sending photographers to more events. Being more responsive with our Facebook and Twitter pages so you could get better, more instant responses to Vegas questions. And more.
You've heard of software and freeware (software at no charge). Consider our newsletter "helpware". You help promote it, and we can help deliver a better product. Plus, it is the least we could ask since we don't charge (other similar Las Vegas information sites and publications do).
We know that many (and I mean many, many, many) of you read and participate on various Las Vegas blogs, forums, message boards, email groups and/or just flat out know plenty of friends and associates who visit (or are thinking of visiting) Las Vegas. Please take just a few minutes out of your life to help spread the word.
Mention the newsletter in forums you participate on — people can subscribe at the very top of AccessVegas.com and always at no cost.
Give us a mention in your blog (even if it isn't a Vegas blog). Your readers want to know what your interests are once in a while. Kind of like my shout-out to the Betty podcast this issue.
Email the www.AccessVegas.com web address to friends and encourage them to subscribe (top of our main page).
If someone in the office is headed here, email them with it or write it down for them. (Trust me, they'll otherwise forget it and end up at accesslasvegas.com — not ours — or some other scam Vegas site because they remember it wrong).
Hey, it's the least you can do, and you'll be helping assure that we can continue to deliver good, complimentary, high-quality content well into the future.
Enjoy This Issue!

Ted Newkirk
CEO, Manging Editor
AccessVegas.com
Associate Editor: Amy Rayner-Cooley
News Researcher/Editor: Mark Jacobs
---
---
The Dukes Of September Rhythm Revue Featuring Donald Fagen, Michael McDonald, & Boz Scaggs
– GRAMMY Award-winning singer-songwriters Donald Fagen, Michael McDonald and Boz Scaggs are uniting this summer and fall to tour as "The Dukes of September Rhythm Revue," and will bring their unique show to The Joint at
Hard Rock Hotel & Casino
on Saturday, October 2. The three hit-making artists have assembled a stellar band for the occasion, and will bring the best of their mix of blue-eyed soul, rock, jazz and R&B to the stage in a series of collaborative concerts.
Suncoast Las Vegas Welcomes History's Pawn Stars For A Gold & Silver Road Show – Unique opportunity to meet the stars of HISTORY's hit television series and have collectables and antiques appraised and possibly purchased. Suncoast Hotel and Casino welcomes Rick Harrison, Corey Harrison and Chumlee, stars of HISTORY's smash hit Pawn Stars, for a Gold & Silver Road Show on Saturday, August 7.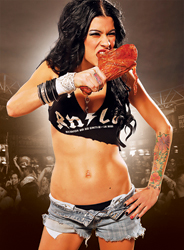 Rockhouse Las Vegas Adds Bar Food To Its Ultra Dive Bar Lineup – Rockhouse Bar & Nightclub, the only ultra-dive bar on the Las Vegas Strip, has introduced a delicious ultra-dive bar menu. Now Rockhouse revelers can sober up with mouthwatering grub after a game of beer pong or take a break from the dance floor to chow down on some chimichangas.
It's Sugar Opens At New York-New York – New York-New York has sweetened up The Strip and is inviting visitors to enjoy a whimsical world of candy creations at Las Vegas' newest candy stop, IT'SUGAR. IT'SUGAR offers a tantalizing array of premium candies, chocolates and novelty gift items. The kiosk, located on the Mezzanine level, also features a one-of-a-kind Statue of Liberty sculpture created from thousands of colorful Jelly Bellies. Soaring eight-feet-tall, the super sweet Lady Liberty welcomes guests to a playful candy experience like none other.
The Venetian And The Palazzo Las Vegas Welcome The Third Annual Carnival of Cuisine Event – The Venetian and The Palazzo Las Vegas welcome the return of the hottest culinary event this summer with their third annual food festival, Carnival of Cuisine. The event will take place Saturday, August 7 from 1pm-4pm in The Venetian Ballroom and showcases award-winning cuisine available exclusively at restaurants of The Venetian and The Palazzo.
Buffalo Bill's Gets Beefy With Its Big Azz Burger – Available at Buffalo Bill's Wagon Master Coffee Shop and Social Beans Cafe, flavorful burgers are served in grand sizes for low prices. For $9.99, diners may enjoy the Big Azz Burger (1 ¢ pounds), the Half Azz Burger (1/2 pound) for $5.99 or the Cheap Azz Burger (1/4 pound) for $3.99.
Panevino Ristorante Las Vegas Introduces Ladies Night and Happy Hour – Panevino Ristorante invites guests to unwind and relax in their newly remodeled, stylishly, chic bar & lounge. The Italian destination restaurant, located one block east of Las Vegas Boulevard on Sunset Road, recently launched a special Ladies Night exclusive in the bar & lounge every Friday night in addition to happy hour specials throughout the week.
First Food & Bar Las Vegas Debuts Happy Hour Plus Summertime Lunch And Dinner Menus – The high energy of the city is wrapped up in amazing eats and drinks in this hip restaurant and bar that allows guests to keep an eye on all the action with amazing views of The Strip. Chef Sam "Sammy D" DeMarco keeps foodies and those in-the-know coming back week after week with his seasonal, creative takes on classic dishes.
Primm Valley Casino Resorts' Summer Golf Package Scores A hole In One with SpaûGoers û From now until Tue., Aug. 31, locals can receive a complimentary 60ûminute spa treatment at The Spa at Primm when they book Primm Valley Casino Resorts' all-encompassing summer golf package. The $59 golf package includes a day of golf at the Tom Fazio-designed Desert or Lakes Golf Courses and a one night stay at Primm Valley Resort & Casino or Buffalo Bill's Resort & Casino.
---
Featured Tour û Enjoy Las Vegas!

Maverick River Rafting Tour – Helicopter And Rafting Combo Adventure û One of the most amazing ways to experience the Grand Canyon is with a helicopter landing tour and the added bonus of river rafting through the scenic Black Canyon on the Colorado River. Start your tour with a helicopter adventure through the Grand Canyon and see it's awe-inspiring scenery. Following the helicopter tour, you will head out with the rafting crew on a departure from the base of Hoover Dam and float 12 miles down the grand Colorado River.
---
Members Mania – We Love Our Readers!
We enjoy being responsive to our readers. Click on each post to view questions/comments and our tips and answers. Keep yourself informed on Las Vegas!

We love to hear from you, and value your feedback! Here's how to participate:
Drop us an email at allvegastv@aol.com – We read them all!
Call our recorded comment line at 702-507-0055. We listen to every call.
---
More Las Vegas News – Concerts – Events
Link To Us! – Have a home page, web page, or blog? Link to us, and give yourself and your friends a quick link to find us from your site. Simply link to http://www.accessvegas.com and name the link Access Vegas!
RSS Feed – We now have an RSS/XML feed! Most RSS programs let you visit AccessVegas.com and automatically pull the feed. For those who want to enter it manually, the feed is:
http://www.accessvegas.com/xml/whats-hot.xml
Share the info: Click to Email this newsletter to a friend!
---
For comments or questions regarding our content
or this newsletter write us at
allvegastv@aol.com
.
New to the list? See our Newsletter Archives for back issues and subscription info. Don't hesitate to forward this newsletter to friends and associates.
All contents copyright 2010 Ted Newkirk. All Rights Reserved.
Hotel Rates Published Accurate At Time Of Publication


July 28, 2010 ISSN: 1529-2770 About Us Privacy Policy
No related links found