Serving Las Vegas Visitors and Residents Since 1999
Welcome to the Insider Vibe! This is the official newsletter of AccessVegas.Com. We talk about the Las Vegas activities you really care about.
---
AccessVegas.com Quick Info Menu:
Las Vegas Essentials

Seasonal Vegas Information

Featured Shows

Photos and Wallpaper
Newkirk's Notes – comments on Las Vegas from AccessVegas.Com publisher Ted Newkirk:
Hello From Las Vegas! Sunny, sunny, unseasonably warm, upper 60's F for the past week… you shouldn't know that it was snowing somewhere. Every fall, I remind people to book a winter vacation here because about the time you are fed up with the cold, we're breaking the bonds of our very short winter season. This fall when everyone is thinking "holidays" you need to be thinking "book late January trip to Las Vegas".
Don't take my word for it! Look at what Rhumbar (Mirage) looked like the past two NFL Playoff Sundays:
Live From Las Vegas – This past Wednesday night, we enjoyed a first-hand look at a live taping of Vegas Video Network's Pub Crawl program. Hosted by David and Alicia Ivy, it is an excellent show, tons of fun, this week had great reports on Todd English P.U.B. (CityCenter), "Secret" pizza place at Cosmo, Joe's Stone Crab and lots more.
Most fun if you watch weekly live at 8 PM Pacific on Wednesday nights: http://www.vegasvideonetwork.com/live (make sure to get into the chat, I often do) but fortunately the shows are also archivedáat http://www.vegasvideonetwork.com/our-shows… and also available via RSS and iTunes. Check it out!
Vega$ Available On DVD – Some of may remember the late 1970's TV series Vega$ which was both set here and shot here. Season 2 has now been released on DVD (Netflix has it). If you are a regular visitor, this is worth watching just to see what The Strip and downtown looked like and how much has changed!
Stop In For A Grand Slam – If you are a Californian headed out of town, barely got out of your room in time, on the road, hung over, and hungry (that's never happened in Vegas before)… The new Denny's at Primm is offering a $3.99 Grand Slam (includes two buttermilk pancakes, two bacon strips, two eggs, and two sausage links) through the end of March 2011. Also something to keep in mind if you are taking the Primm Outlet Mall Shuttle to go hit the deals for a few hours. Primm's hotel, resort, and the mall are all part of the same complex.
Bringing Your Baby To Las Vegas – Maybe it is just me, but over the past year I've noticed more and more pregnant women in Las Vegas. Not an inordinate number, but I'm seeing it. In particular, I'm seeing their significant other taking photos of them proudly displaying their baby bump next to oft-photographed locations around The Strip.
Actually, I can't fault this idea. Once you have Junior, a trip to Vegas is probably going to be out of the question for a while. And with Las Vegas as a popular city to celebrate a 21's birthday, a child can look at the photos for a look-back at their very "first" trip to Vegas!
One More Week – Victor Royer's gaming column resumes in one more week. We have them in hand, but not yet prepped. Our bad.
Enjoy This Issue!

Associate Editor: Amy Rayner-Cooley
News Researcher/Editor: Rick Ziegler
---
B û BeatleShow Tribute:
Love Letter To The Music, Performers, and Legacy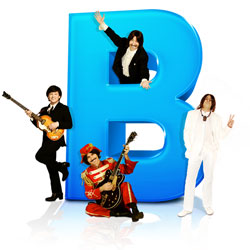 There are few places (outside of the UK) that celebrate and have as much history with the Beatles as Las Vegas does. From some of the original hotels the Fab Four stayed in to lavish spectacles that celebrate their music, one may assume that ôBeatlemaniaö can be best covered by only one show. ThatÆs where fans of John, Paul, George and Ringo can learn that there is a lot of Beatles love to go around.
---
Disney's The Lion King And Mandalay Bay Deliver New Deal 2 Good 2 Be True
– 2/2 package includes 2 tickets to THE LION KING and 2-nights stay at
Mandalay Bay
for only $200! Disney's THE LION KING and Mandalay Bay invite guests to enjoy the best new deal on The Strip now through February 28, 2011. The world's No. 1 musical and Las Vegas' premier four-star resort join forces to create this amazing 2/2 offer û 2 tickets to THE LION KING and 2-nights stay at Mandalay Bay for only $200.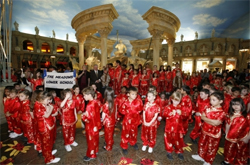 Hopping Into The Year Of The Rabbit, Colorful Dragons, Lions, Rabbits To Fill The Forum Shops At Caesars This February To Celebrate Chinese New Year – To celebrate Chinese New Year and welcome the year of the Rabbit, The Meadows School will perform the traditional dragon parade throughout The Forum Shops at Caesars. The cast of singers and dancers includes 120 Meadows students û 60 from kindergarten and 60 from fifth grade plus the school's very special guests, founder Carolyn Goodman and her husband Mayor Oscar Goodman.
Tickets For 10th Annual Michael Jordan Celebrity Invitational Golf Tournament At Shadow Creek In Las Vegas Now On Sale – Tournament Offers Public First-Time Access To Exclusive Golf Course – Tickets for the 10th Annual Michael Jordan Celebrity Invitational (MJCI), hosted by ARIA Resort & Casino at Shadow Creek, are now on sale. The premier celebrity golf event will make its Las Vegas debut March 31 û April 3, giving fans the opportunity to watch four days of competition with some of the biggest names in sports and entertainment. This also marks the first time that Shadow Creek û one of the country's most celebrated golf courses û will open its doors to the public.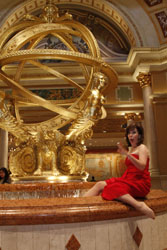 Rita Rudner Welcomed To Her New Home At The Venetian In Fabulous Style – Rita Rudner was welcomed to her new home as the newest headliner at The Venetian in grandiose style today, complete with a red carpet arrival covered with pink rose petals. Wearing a red Valentino dress and pink and purple fur coat, Rita emerged from her limo to a delightful scene of singing gondoliers, Streetmosphere performers and cheering onlookers. Rita jumped on the bell cart with her bags in tow and was wheeled onto the red carpet and into the lobby for more surprises. Photo Credit: imagesofvegas.com/ISPhotography
Simon At Palms Place Mixes And Mingles With The Ultimate Anti-Valentine's Day Celebration: The Simon Singles Soiree – Forget the disenchanted dinners, phony cards, ugly roses and candyà For this Valentine's Day, you don't need Cupid to have a great time. Simon at Palms Place is throwing the ultimate unconventional Valentine's Day party, its Singles Soiree. The Soiree is for the unattached to defy the holiday's typical traditions by being social with great food, delicious drinks, and friendly activities such as combating a heart-shaped pi±ata. You never know who you will meet. . .Prizes will be given away throughout the event including gift cards to Sunset Tan, Drift Spa & Hammam and Palms Casino Resort.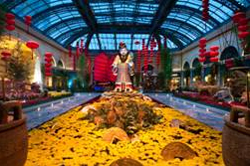 Celebrate Chinese New Year At Bellagio's Conservatory & Botanical Gardens – Dramatic Display Welcomes Year Of The Rabbit Now Through March 5 – Bellagio's Conservatory & Botanical Gardens invites guests to celebrate Chinese New Year û Year of the Rabbit, with a unique display replete with symbolic meaning and tradition. A serene sanctuary guided by the ancient practice of Feng Shui û the art of using surroundings to attract harmony, balance and positive life energy û is on display now through March 5. The majestic centerpiece of this exhibit is a 35-foot Chinese Junk Boat with a 38-foot mast inspired by traditional 15th century fishing vessels. Making its debut at the Conservatory, the boat was created using teak, mahogany and cedar by Daniels Wood Land, Inc. û which is best known for building full-scale replicas of The Black Pearl for Disney's "Pirates of the Caribbean" movie franchise.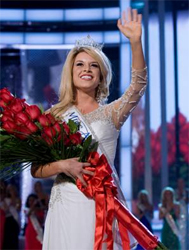 The 2011 Miss America Pageant From Las Vegas Increases Ratings By 49% On ABC! – The Miss America Organization announced today that the 2011 Miss America Pageant, which aired from 9 to 11 p.m. on Saturday, Jan. 15, drew ABC's biggest non-sports audience in the time slot since April 2009 and easily placed second to Fox for the night. The announcement of the 90th Anniversary Miss America, Teresa Scanlan, a 17-year-old from Nebraska and one of the youngest winners in the history of Miss America, kept ratings growing through the night despite the gridiron competition of two NFL Divisional Playoff games.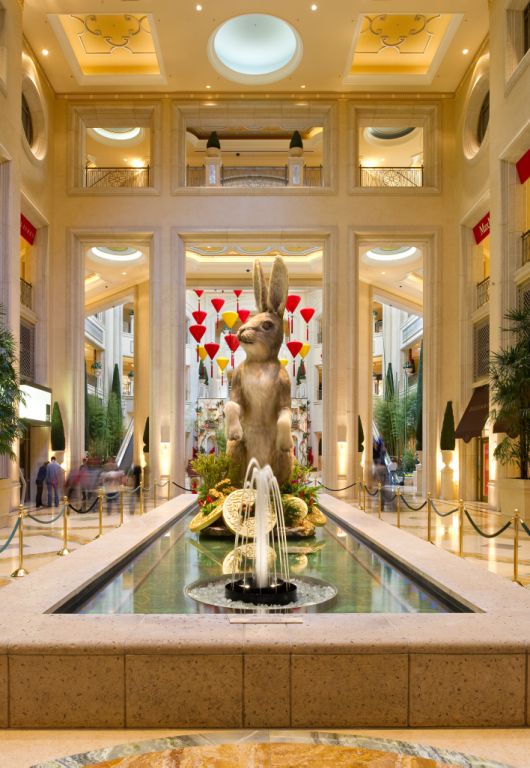 The Venetian and The Palazzo Las Vegas Celebrate Chinese New Year 2011 -Festive decor and traditional dragon dance honors Year of the Rabbit – The Venetian and The Palazzo will ring in the Chinese New Year and the Year of the Rabbit with an authentic dragon dance with firecrackers and festive decorations featuring a 16-foot, 1,000-pound animated rabbit in the atrium gardens of The Shoppes at The Palazzo with handcrafted silk hanging lanterns and orange trees representing good luck and fortune.
---
Death Valley Explorer Tour by Tour Trekker Tour
û Experience the beauty of the largest national park in the contiguous United States – Death Valley. Highlights include Mercury, former home of atomic weapons testing, and venture into the fascinating ghost town of Rhyolite, home to rustic ruins from the past as well as the Goldwell Open Air Museum.
---
What We're Watching – Vegas Videos You'll Enjoy
---
Members Mania – We Love Our Readers!
We love to hear from you, and value your feedback! Here's how to participate:
Drop us an email at allvegastv@aol.com – We read them all!
Call our recorded comment line at 702-507-0055. We listen to every call.
---
More Las Vegas News – Concerts – Events
No related links found