Serving Las Vegas Visitors and Residents Since 1999
Welcome to the Insider Vibe! This is the official newsletter of AccessVegas.Com. We talk about the Las Vegas activities you really care about.
---
AccessVegas.com Quick Info Menu:
| | |
| --- | --- |
| Las Vegas Essentials | Featured Shows |
Coming Events Listings û WeÆve created a new site just for listing specific events at events.accessvegas.com. WeÆll always be adding to it and linking the events in each newsletter:
---
Newkirk's Notes – comments on Las Vegas from AccessVegas.Com publisher Ted Newkirk:
Hello From Las Vegas! – After a couple of chilly days and scattered showers, we're looking at 70 degrees F through Friday and 60's for the weekend. The weather service predicted above-average temps for this time of year, and they haven't disappointed.
So Long Phantom – After an amazingly long run, Phantom – The Las Vegas spectacular is coming to a close on Labor Day weekend (first weekend of September). If you've always pondered checking it out (or want to see the Las Vegas version one more time), the clock is ticking.
Some of you are thinking "I can see it in another city"… but not this version. The theatre was constructed specifically for the show with some special effects that you simply won't find anywhere else. And most likely never again after Labor Day. We'd like to thank Phantom – The Las Vegas Spectacular for being a longstanding advertiser on AccessVegas.com and in our newsletter. Please support us by using the ticket graphic in the right sidebar to find out more about the show or to purchase tickets.
The D? – A couple of months ago, we were the first to come to you with the inside scoop on the second floor renovation plans for Fitzgeralds downtown. Rumor is now floating around that the hotel's new name will become "The D" (presumably standing for downtown). Unfortunately, we can't yet get a confirmation on that yet but we'll keep an eye on it. Doesn't exactly roll of my tongue, but what do I know?
Fitzgeralds was recently purchased by the owners of the Golden Gate, and they plan to renovate the casinos and all rooms. On the down side, they have already started to raise beverage prices and we can't help but thinking the end of some of the Fitz's amazing food specials ($1.99 breakfast, $9.99 full order of ribs with all trimmings and salad, etc) might have seen their day. On a related note:
Bye, Bye World Famous $1.99 Shrimp Cocktail – The Golden Gate has closed their deli to accommodate their expansion. While they are still serving the shrimp cocktail in their Dupar's restaurant 24/7, guess what: The price has been quietly raised to $2.99. This is NOT the only change. The recipe of the cocktail sauce has been altered! It is less sweet and much more spicy. Not "hot sauce" spicy but certainly plenty of tang.
I don't mindáspicy food, but there was something special about the ketchup-based recipe that they've used for as long as I can remember. That special taste that is so embedded in many, many of our memories with having the shrimp at Golden Gate. A couple times a month, I'll actually crave it and go down and enjoy it! I can deal with the $2.99 — it is still a bargain — but bring back the sauce that we all know and love!
Interstate 11 On Track, Hopefully – When the interstate highway system was built, Phoenix and Las Vegas were towns of relatively modest size. And hence, connected by a dangerous two lane highway even into the most recent years. Arizona only recently completed four-laning Kingman to Hoover Dam (and Nevada is finishing up the same our our side as we speak). Cranking it up to Interstate standards would require four lanes of divided the entire way and controlled access (overpass and on/off ramps) at intersections, which are few and far between most of the way. We'll keep you posted.
Don't Text In Your Car Here – Nevada has joined the list of states not allowing texting while driving. If you get ticketed, you're out $50 (plus I assume court costs which can run into the hundreds). Hands-free devices are allowed. I don't even touch my phone when driving in the resort corridor. It takes enough work to watch for other drivers who are sight-seeing and pedestrians who don't understand "Don't Walk" signs (like they have to hurry to the next hotel before it closes or something).
Least Delayed Airport – According to Travel + Leisure, Las Vegas had the fewest number of airline flight cancellations in 2011. This was followed by Phoenix, Portland (OR), Salt Lake City, and Seattle. Pretty impressive when you figure that McCarran Airport is the 7'th busiest in the nation! Five worst? La Guardia, Newark, O'Hare, Washington-Reagan, and Boston. Simple reason? The top 5 (all in the west) simply don't get the snowstorms and the wide-open spaces between major cities don't get as clogged up with air traffic.
Enjoy This Issue!

Associate Editor: Amy Rayner-Cooley
News Researcher/Editor: Rick Ziegler
---
---
Internationally Acclaimed Chef Gordon Ramsay to Open First Las Vegas Restaurant – Gordon Ramsay Steak – at Paris Las Vegas – Paris Las Vegas is pleased to announce internationally-renowned Chef Gordon Ramsay will open his first Las Vegas restaurant, Gordon Ramsay Steak, in the spring of 2012 in the heart of the picturesque resort. The new restaurant will replace Les Artistes Steakhouse. Michelin Star Chef Gordon Ramsay, known not only for his refined cuisine, but also his TV personality on several hit programs including "HellÆs Kitchen," "MasterChef" and "Kitchen Nightmares," has generated world-wide attention and entertained viewers on six continents.
Octavius Tower at Caesars Palace to Offer Innovative In-Room Guest Technology – Exclusive web application and multimedia hub put guests in control – Octavius Tower, the sixth hotel tower at Caesars Palace, opened Jan. 2, 2012, raised the industry standard with an innovative technology package. The exclusive Octavius Tower web application and in-room technology featuresácreate a unique, interactive and high-touch service experience for hotel guests, unlike any other on the Las Vegas Strip.
PBR Invites Wine Lovers To Get Uncorked For National Wine Day Plus Drink Specials – Wine aficionados can unwind and celebrate their favorite beverage at PBR Rock Bar & Grill in honor of National Wine Day on Saturday, Feb. 18, with half-priced bottles of wine from 3 until 6 p.m. The popular Strip-side eatery features an array of wine selections including everything from Merlot, Chardonnay, Cabernet Sauvignon, White Zinfandel, Riesling, Pinot Grigio and Pinot Noir.
Cabo Wabo Cantina Celebrates Two Years In Las Vegas With Week Long Bash -Celebrate SammyÆs Two Years on the Strip January 23 Through 29 – After two years of not being able to drive 55, Sammy HagarÆs Cabo Wabo Cantina will celebrate its birthday with a week-long extravaganza. Starting Monday, Jan. 23 through Sunday, Jan. 29, the popular Mexican restaurant and bar will offer guests food and drink specials, live entertainment and plenty of prizes, including an autographed guitar from Sammy Hagar himself.
Fantasy Celebrates ValentineÆs Day By Teaming Up With Tacos and Tequila And Rice and Company – Patrons Can Purchase Dinner for Two and Show Tickets Package Throughout February – Love is in the air this February as The StripÆs hottest adult-revue FANTASY partners with Tacos & Tequila (T&T) and Rice & Company offering couples dinner and show packages at Luxor Hotel and Casino. Valid February 1 û 29, patrons purchasing the ôGet a Heart Onö package will receive a full night of entertainment with a prix fixe menu at either restaurant, two tickets to FANTASY and a 2012 Ultimate FANTASY calendar. The ôGet a Heart Onö package includes:
Cabo Wabo Cantina Hosts Karaoke – ValentineÆs Day Edition – Celebrate ValentineÆs Day with Jimmy Z and Brandy Beavers – Cabo Wabo Cantina inside Miracle Mile Shops at Planet Hollywood Resort and Casino is ready to rock out this ValentineÆs Day. The bodacious Brandy Beavers will accelerate heartbeats as she teams up with Jimmy Z to host a very special loverÆs edition of ôStar Search Celebrity Karaokeö on Tuesday, Feb. 14.
Colorist To The Stars Michael Boychuck To Offer Lavish 'ValentineÆs Day Package' At His World-Renowned Salons – Leading beauty expert and colorist to the stars, Michael Boychuck, will offer an indulgent 'ValentineÆs Day Package' at his salons in honor of the most passionate holiday of the year. "It doesnÆt matter whether my clients are celebrating with someone special or having a fun night out with their single friends, ValentineÆs Day is the one day of the year that ladies want to look their best," says the hair extraordinaire.
Cuddle Up With A Cocktail And A Loved One At RHUMBAR This ValentineÆs Day – Enjoy Specialty Cocktails Under the Warmth of a Snuggie at RHUMBAR – Nothing gets lovers in the mood like curling up together with a warm cocktail to enjoy a classic romantic movie. This ValentineÆs Day, RHUMBAR at The Mirage will showcase love stories on the patio while guests sip weather inspired concoctions and cuddle with their Valentine under a specially made RHUMBAR Snuggie«. Tuesday, Feb. 14, the stylish cocktail lounge will transform into a ValentineÆs Day themed wonderland for a special holiday experience. Patrons will enjoy classic romantic movies such as "Casablanca," "Breakfast at TiffanyÆs" and others, while they cuddle up under RHUMBAR Snuggies«.
Spice Up Relaxation with Romance this ValentineÆs Day at Caesars Entertainment Las Vegas Resort Spas – Celebrate the romantic holiday with sweet, sultry and singleÆs treatments this ValentineÆs Day at Caesars Entertainment Las Vegas resorts. Qua Baths & Spa at Caesars Palace will offer sweet treat facials and sensual couplesÆ massages. For those solos, Rio Spa & Salon at Rio All-Suite Hotel & Casino will be celebrating Singles Awareness Day with its take on anti-ValentineÆs treatments including a makeover for revenge. Spa by Mandara at Paris Las Vegas and Planet Hollywood Resort & Casino will offer lavish romance and luxury couplesÆ treatments in private suites.
---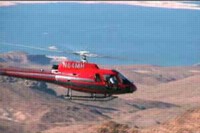 Grand Canyon Western Territory Tour û Experience the thrill of the Grand Canyon, one of the seven natural wonders of the world, on a flight with Maverick Airlines. Fly in Maverick style on a Beechcraft 1900D aircraft to Grand Canyon West as you enjoy spectacular views along Eagle Point. At the Indian Village you will receive a brief introduction to the Hualapai Indian legends and culture, and then proceed to Guano Point, where you'll observe a breathtaking view of the canyon.
---
Members Mania – We Love Our Readers!
MGM closing the lion habitat is sad and foolish. I know the single reason I go to MGM is to see the lions but with them going away, there is absolutely no reason to walk in and spend any time there. It seems that MGM is buying into the new Las Vegas myth they have created with their City Center monstrosity, that people only care about how fancy places are. If they want to make their swiftly alienated customers happy, move them to their sister property Circus Circus, where they would fit right in with the circus theme.
Maybe it's just me, but it seems that MGM is sacrificing their other properties uniqueness to keep City Centers carcass breathing. That place is an answer to a question that was never asked, and no amount of public cheering is going to turn it into a place that people want to go to. I hope I'm wrong, but I can see them closing the shark tank at Mandalay Bay, the Secret Garden at Mirage and completely sterilizing their other properties, just to give the appearance that City Center is where everyone should go.
It didn't surprise me that Viva Elvis didn't make it, as an Elvis fan I can tell you I was very unhappy with the way they changed his music. If they wanted a hit, they should have brought in Elvis the Concert, instead of letting acrobats jump around to music that was changed to the point that it became something completely different.
When I read about them wanting to implode the Harmon, my only reaction is why stop there?
Jerry
Ted Responds:
Tell us how you really feel, Jerry! I'm a bit dubious myself on the effort to monetize every square foot of every hotel property these days. One of the joys of walking into The Mirage used to be the tiger habit. Now we're seeing the iconic lions go. Certainly Circus would have been a great place to incorporate them (and been an added draw to the property).
19% of Las Vegas visitors were first-timers last year. One could certainly argue that maybe most had seen the lions so they were no longer a draw. BUT, let's remember that you must visit Las Vegas multiple times before you come close to seeing 1/2 of what there is to do and see. Something like that gets on someone's "to do" list that they may not knock off on their first visit, but gets them into the MGM (often for the first time) on subsequent visits.
You certainly aren't alone in disliking CityCenter. Famed casino designer Paul Steelman (Harrah's Atlantic City, Foxwoods, Beau Rivage, Hard Rock Biloxi, etc) took an indirect pot-shot at it in an interview with UNLV Gaming Studiesásaying (and I paraphrase) "You don't design a gaming resort to look like the building that people go to work in". Those who stay at CityCenter love it. But the icy cold steel blue look certainly is on contrast with the whites, oranges, golds, and browns of the rest of The Strip. This leads many to find if foreboding and something they are not willing to take the hike to see.

Ted Newkirk
CEO, Managing Editor
AccessVegas.com
---
I've seen a few stories about certain casino owners making huge political contributions related to the presidential election. I'd be curious to know which casinos and casino owners have made such contributions, and to which candidates or political action committee.
Would it be possible to compile such a list and include it in a future newsletter? I don't expect that the coverage I'm seeing is comprehensive. I'll bet a lot of your readers would steer their business toward certain properties and away from others if they knew some of their money was funneling to candidates they oppose.
Scott from Dimondale, MI
Ted Responds:
Venetian/Pallazo owner Sheldon Adelson made big nes by donating $5 million to a Political Action Committee which helped Newt Gingrich win South Carolina, and his wife has just kicked in another 45 to the campaign. If Newt continues to do well, word is that more will be coming. The Adelson's are long-time friends of Gingrich and are both very pro-Israel.
After the last election, we also had reader interest in this topic and I covered which side of the political aisle the heads of the major gaming companies tend to donate to in my blog post Why Did All The Las Vegas Casinos Support Harry Reid Last Election?
Of interesting note: Democrats hold a 50,000 voter edge over Republicans, but that is half of what the edge was on 2008. A fair amount of conjecture exists as to why, but here is what I'm seeing: Construction workers (most of them union and registered Democrats) have had to pack up and leave in light of the fact that virtually no new construction is on the horizon.
On the flip side, entrepreneurs (the kind who can make money and run their business from just about anywhere there is internet and FedEx) and who tend to be anti-tax and anti-regulation have been choosing to relocate here from less business friendly states, and small business hiring for 2012 is actually looking up here because of it.
Will it flip Nevada from Blue to Red? Not likely in the new future. The Culinary union still represents a high percentage of hotel/casino employees. The union seems to have a very strong influence over who they vote for.

---
HAPPY NEW YEAR from the Big Apple! To refresh your memory, a number of years ago, we communicated back and forth after I took exception to your comment about New Year's Eve in New York.
I have to remark about your comments with the New Years Eve in New York this issue. Although only 17 blocks are closed off, there are many restaurants, hotels and office buildings facing the "ball drop" which allow people in for the festivities — so they need to be counted in addition to the brave hearts on the street.
What you never mentioned was the hours of live entertainment by major stars that are performing on a raised platform in the middle of the crowd. This year, because of Dick Clark's record breaking anniversary, the show began several hours before midnight.
I watched it all — and thought New York did a hell of a job entertaining everyone who braved the hours waiting in the street. Fortunately, the weather was quite nice which was a tremendous bonus. Lady Gaga, Pit Bull, etc. put on amazing performances and did not disappoint the crowd.
I truly think each city has its own personality and everyone makes a choice as to where they want to be that night.
I love your newsletter (fyi — I'm moving to LV this year — hopefully by the end of August).
My best advice is hype Las Vegas while not dissing other cities and how they celebrate.
Best regards and warm wishes for a very happy and healthy New Year.
Shelli from New York
Ted Responds:
This was regarding the remarks I made in our New Years issue about comparing the New York City celebration to the Las Vegas event.
First of all, please note that I wasn't dissing New York. If that were my goal, I'd say the kind of stuff that people from Boston say about New York! (Sounds like a Super Bowl to me… talk about two cities who don't like each other). Example: Someone commented to me that the London fireworks are better than ours. They may be. That's not a knock on Las Vegas as a city.
No question, New York has the major performers out performing for the public (and primarily the TV cameras… I guarantee you that 80% of the attendees couldn't see the stages). Las Vegas has a slew of major performers, but they were ticked events inside. The Stevie Wonder show at Marquee was shown on The Strip, displayed on the Cosmopolitan's huge LED marquee.
Since I do promote Las Vegas tourism and will stick to my comparisons:
Here, you are allowed to roam the four miles of The Strip (sans the incredible congestion center Strip) starting at 6 PM, making it a 7 hour street party. In New York, you are penned up.
Here, there are porta potties. I heard from numerous sources that once you are in the pens in Times Square, you are not allowed out again even to use the bathroom.
New York? Liquor not allowed. Las Vegas? You can buy it on the street.
Ball Drop? 60 seconds in one spot. Fireworks show? Over 8 1/2 minutes stretching 3.5 miles.
I'm still extremely dubious on the million-plus number New York claims. Lets say that 250,000 people are in buildings surrounding Times Square. (a stretch, but they are tall buildings). That would leave just under 45,000 PER BLOCK in each of the 17 blocks they close off. That's a big baseball stadium full of people crammed into each and every city block. I'm just not seeing it!
Here in Las Vegas, we noted 314,000 visitors occupying right around 150,000 hotel rooms (a very plausible number as the high new years rates invite multiple people to share rooms). Las Vegas and New York have had a friendly competition for a number of years now regarding which is the better place to do New Years Eve. I'm just asking New York to be honest about the numbers like we are!
At the end of the day, if one of the great New Years Eve celebrations is on your bucket list, I'm obviouslyágoing to suggest and promote Las Vegas. If we have a reader who has done both celebrations, I'd be more than happy to hear the comparison.

---
We love to hear from you, and value your feedback! Here's how to participate:
Want to comment on a current reader post? Use the comment box on that particular web page. Many of the stories we post also have comment boxes at the end of the story. Make your voice heard!
Drop us an email at AccessVegas@AccessVegas.com – We read them all!
Call our recorded comment line at 702-507-0055. We listen to every call.
---
More Las Vegas News – Shows – Events
No related links found