Serving Las Vegas Visitors and Residents Since 1999
Welcome to the Insider Vibe! This is the official newsletter of AccessVegas.Com. We talk about the Las Vegas activities you really care about.
Need to contact us? Send feedback to
AccessVegas@AccessVegas.com
Missed an issue? Click to Read Back Issues Online.
---
AccessVegas.com Quick Info Menu:
| | |
| --- | --- |
| Las Vegas Essentials | Featured Shows |
---
---
Super Bowl…oops, we mean…"The Big Game"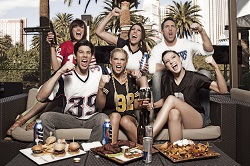 Rhumbar At The Mirage Hosts Big Game Tailgate Party – RHUMBAR at The Mirage Hotel & Casino will turn its stylish cocktail patio into a pigskin paradise in honor of the Big Game on Sunday, Feb. 2.
RHUMBAR will host the Big Game Tailgate Party for guests to enjoy the biggest matchup of the season with all-inclusive food and drink packages priced at $150 per person.
---
Shows, Concerts, And Headliners
Rocktellz & Cocktails Presents The Jacksons At Planet Hollywood – RockTellz & CockTails is proud to welcome legendary musical group and Rock æn Roll Hall of Fame inductees The Jacksons to Planet Hollywood Resort & Casino on the famed Las Vegas Strip as the critically-acclaimed seriesÆ next legacy artist. The Jacksons, including Jackie, Tito, Jermaine and Marlon, will perform 40 shows, beginning Feb. 20, inside the famed propertyÆs PH Showroom. Tickets for RockTellz & CockTails Presents The Jacksons will go on sale Saturday, Jan. 11 at 10 a.m. PST.
---
Arts, Attractions, And Activities
---
Las Vegas Dining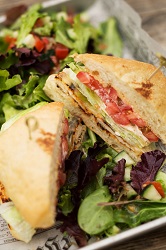 Park On Fremont Downtown Las Vegas Introduces Mouthwatering New Menu Items And Cocktails – Hungry Downtown dwellers can enjoy new cocktail and dining options from Park on Fremont's tasty new menu, available now. Guests can start their dining experience with items from the "Pickings" section, including the Garbage Fries, homemade fries topped with melted cheddar and provolone cheeses, bacon, jalapenos, green onions, tomatoes, chipotle peppers, avocados and sour cream; and the Mac & Cheese Balls, deliciously fried in Panko breadcrumbs. Patrons can warm-up with the hot spot's new soup selections, featuring Boston Clam Chowder and House Made Chili, both served in a bread bowl.
---
Drinking, Dancing, And Celebrating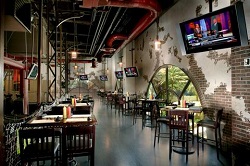 The Pub At Monte Carlo Kicks Off 2014 With All-New Gus' Beer & Bites Line-Up – The Pub at Monte Carlo will bring guests delicious pub-style cuisine and exclusive craft beer pairings with the 2014 Gus' Beer & Bites beer pairing dinner series. In each interactive monthly event, The Pub at Monte Carlo Executive Chef Damis Irizarry will create a five-course menu that captures the distinct flavor profiles of the evening's featured beers.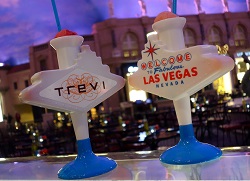 Take A Piece Of Vegas Home With Trevi's Souvenir Cups Inside The Forum Shops At Caesars Palace – Trevi Italian Restaurant is now offering cocktails on-the-go in Las Vegas sign souvenir cups at the walk-up gelato bar inside The Forum Shops at Caesars. Guests may choose from different varieties including strawberry daiquiri; pi±a colada; and Trevi's signature Bellini, a refreshing blend of peach nectar, sparkling wine, light rum and peach puree.
---
Downtown Las Vegas
---
More Las Vegas News
---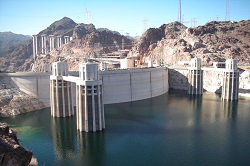 Hoover Dam & The Dam Bridge Ground Tour û On this ground tour you will experience the Hoover Dam with the best views from the Arizona and Nevada sides of the famous Colorado River. Then enjoy a guided tour inside this National Historic Landmark that includes live presentations, an amazing film about the history and construction of Hoover Dam, the exhibit gallery, observation deck, and a trip down to the observation room in the power plant to view the massive generators. You will have many photo opportunities during this tour and don't miss out on taking pictures of the newly constructed The Mike OÆCallaghan / Pat Tillman Memorial Bridge, (The Bypass Bridge) from the Hoover Dam side.
---
Upcoming Las Vegas Events And Holidays
---
Latest Las Vegas Concerts Added This Week!
There is no better place to see your favorite acts then in Las Vegas! You're relaxed, can enjoy a fine meal, have some cocktails without the worry of driving, and no alarm is going to jar you awake all too early the next morning.
Top Tickets For All United States Events
Did you know that we not only sell premium concert and event tickets for Las Vegas, but also for the entire United States as well? If you can't make it to Vegas, treat yourself to some great seats for something near you:
---
Newkirk's Notes: The Boss Speaks…
Newkirk's Notes are comments and insight from AccessVegas.Com publisher and 20+ year Las Vegas resident Ted Newkirk:
Hello From Las Vegas! – I'm taking care of administrative duties this week, so no real column. If it makes you feel any better about not being in Las Vegas, I haven't been able to take much advantage of our stunninly sunny 60+ F degree days either!
We're very much looking forward to March and March Madness (the US college basketball tournament). It will be here before you know it, with 70 degree days, mild evenings, and plenty of excitement in the air.
Speaking of, we're getting very close to rolling out our own "Best Of Las Vegas" contest. I sat down and thought about how our readers could have a true voice that wasn't subject to ballot stuffing or influence by certain groups. A real, true, accurate "best" poll. I'll have the details soon, but think in terms of The Olympics or March Madness. Voting is going to be fun, and done in a random style that virtually prohibits ballot stuffing.
In the meantime, you still have until the end of the this month (January 2014) to write and tell us about your Vegas plans and thoughts for 2014. One random person is going to win a cool, "out-of-print" Vegas-based prize from us. Details are in the Members Mania section of our January 8, 2014 issue (click the link to check it out).
Stay Tuned and Hope You Are Enjoying This Issue!

Associate Editor / News Researcher: Rick Ziegler
Concerts and Headliners: Amy Rayner-Cooley
---
What We're Watching – Vegas Videos You'll Enjoy
---
Members Mania – We Love Our Readers!
This section will return next week. In the meantime, join the many who have already turned the tables and given us their thoughts about visiting in 2014 (see Newkirk's Notes for details and link).

We love to hear from you, and value your feedback! Here's how to participate:
Want to comment on a current reader post? Use the comment box on that particular web page. Many of the stories we post also have comment boxes at the end of the story. Make your voice heard!
Drop us an email at AccessVegas@AccessVegas.com – We read them all!
Call our recorded comment line at 702-507-0055. We listen to every call.
---
No related links found