Our Readership
Proudly Serving:
60,000 +
Vegas-Loving Subscribers!
Attention Las Vegas Tourism Marketing and PR Professionals:
Please contact us at AccessVegas@AccessVegas.com regarding guaranteed inclusion of your releases in future issues.
This Week's Top Tours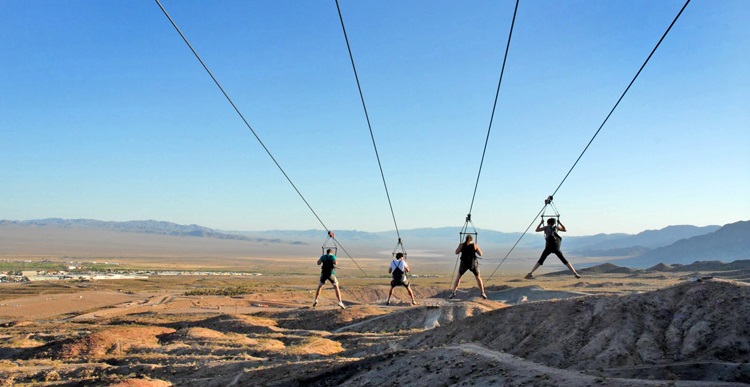 Absinthe Tickets – Click Now!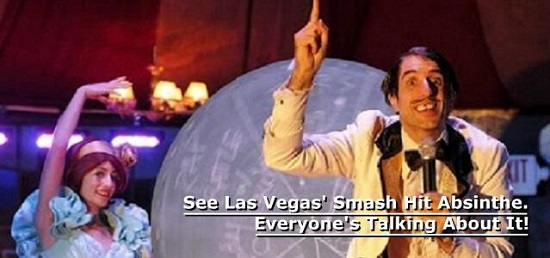 Newkirk's Notes And Members Mania
Hello From Las Vegas! – Newkirk's Notes and Members Mania is now part of our AccessVegas.com Premium Insiders Advantage, where we guarantee to answer premium subscribers questions professionally and share the help with fellow premium subscribers.
This and many other benefits are available to our Insiders Advantage subscribers. Please click here to view all benefits, including access to our exclusive "no coupon needed" Vegas Super Secret Specials Spreadsheet, which we guarantee will save you the cost of the membership.
(These are simply the latest which have been added to our list of hundreds of specials)!
Why don't you come on over and join us!

Ted Newkirk, Publisher
Editor: Rick Ziegler
Associate Editor, News Researcher, Concerts and Headliners: Amy Rayner-Cooley
Las Vegas Attractions
Jersey Boys Tickets – Click Here!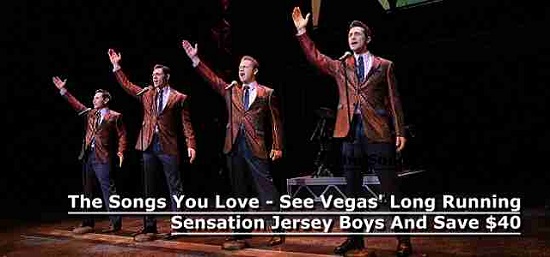 Football, Sports, And Sportsbooks
A Quick Move Would Be Smart
If Raiders Commit To Las Vegas
New Computer System Determines Comped Drinks At Caesars Sports Book Bar
Don't Miss These Additional Stories:
SHOWS – CONCERTS – HEADLINERS
Slayer's Kerry King Spotted At ABSINTHE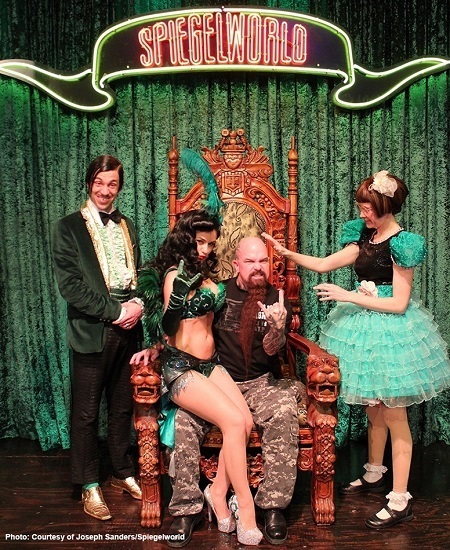 Guitarist and co-founder of the thrash metal band Slayer, Kerry King attended the hit show ABSINTHE at Caesars Palace on Thursday, January 28. In town for the bandÆs concert at The Joint at Hard Rock Hotel & Casino, King was spotted taking in the hilarious antics and outlandish acts during the 10 p.m. performance. King met with The Gazillionaire, his raucous assistant Joy Jenkins and the ôGreen Fairyö Melody Sweets following the show for a photo and to express his enjoyment of the performance.
How Ventriloquist, Terry Fator, Spends His Free Time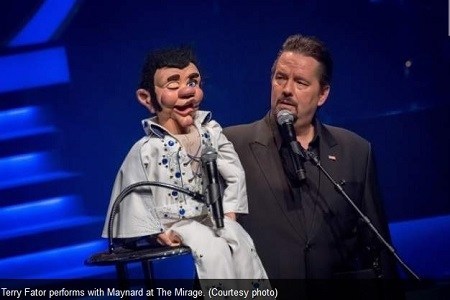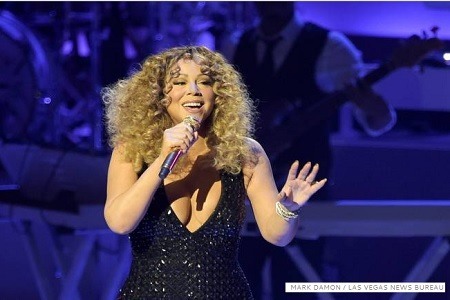 Don't Miss These Additional Stories:
Dining, Drink, And Dancing
First Burger Lounge Location Outside Of California
To Open At Aria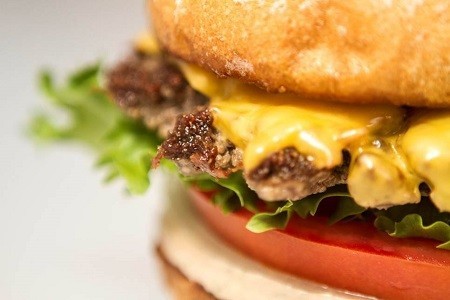 Beloved fast-casual concept Burger Lounge is heading to the Vegas culinary community with the debut of their first-ever Nevada location at ARIA Resort & Casino this March. The So Cal burger chain takes the classic hamburger and improves it with clean elements and tastes that pack a punch.
Craft Brews And Artisanal Eats
To Be Served Up At Beerhaus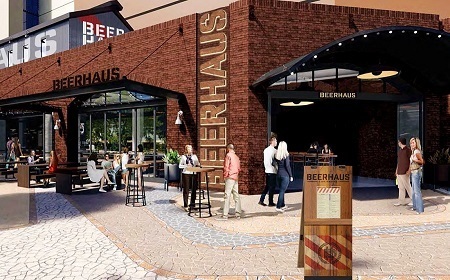 This spring, Vegas site visitors and locals are going to be introduced to Beerhaus, a remix of the American beer hall, tapping a varied beer program for hop heads and casual consumers alike. Situated in The Park – MGM ResortsÆ new dining and entertainment district opening April 4 – the beer garden will celebrate an indie vibe and boast flows from Las Vegas-local breweries like Joseph James alongside beloved domestic crafts and worldwide all stars.
Don't Miss These Additional Stories:
Las Vegas Tours And Attractions
New Outdoor Dining And Entertainment District,
"The Park," To Open On The Las Vegas Strip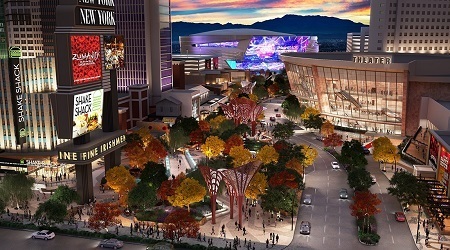 MGM Resorts International will debut its dynamic park, dining and entertainment district on the Las Vegas Strip April 4, 2016. A varied mixture of restaurants, bars and entertainment hidden in the wealthy desert landscape, The Park will be a main gathering spot on The StripÆs west side hooking up New York-New York and Monte Carlo resorts along with the new 20,000-seat world-class T-Mobile Arena. An interactive and social atmosphere, The Park aims to construct a feeling of community through innovative programming and occasions.
Bellagio Conservatory Pitches Wu to Asian Customers With Chinese New Year Display
(with video and LOTS of photos!)
Don't Miss These Additional Stories:
Latest Concerts Added This Week!
There is no better place to see your favorite acts then in Las Vegas! You're relaxed, can enjoy a fine meal, have some cocktails without the worry of driving, and no alarm is going to jar you awake all too early the next morning.
Top Tickets For United States Events
Did you know that we not only sell premium concert and event tickets for Las Vegas, but also for the entire United States as well? If you can't make it to Vegas, treat yourself to some great seats for something near you:
What We're Watching!
Vegas Videos You'll Enjoy
Budweiser Clydesdales Trotting Down The Vegas Strip

– The newest hot spot on the Strip decided they needed to do something special to tell the world they are now open for business. The Beer Park at the Paris, brought in the world famous Budweiser Clydesdales to announce their grand opening. Opening just a week before the Super Bowl and all the parties that will be happening in Las Vegas.

How Do They Do It? – Airline Food Service – Megafood HD

– If you've ever wondered how they cook up and serve the food on long airline flights, enjoy this great documentary.
Featured Tour Video From Las Vegas
If this looks like fun, you need to add this adventure to your Las Vegas itinerary! Just north of Las Vegas, the stunning Valley Of Fire sits ready to enjoy. Starting around $220 per person (about what you'd lose gambling and spend on shopping, beer, and lunch for the day anyway), you and up to 6 friends will be picked up at your hotel, taken to the Valley Of Fire, get 3.5 hours of dune buggy time over this awesome desert terrain, and lunch and bottled water are included. Then, transport back to your hotel where you can shower up for your night on the town.
ALL tours listed on our AccessVegas.com tour page (link above) have been hand-selected. We only work with the top, most professional companies and operators who vow to give our readers a great experience! We can not recommend nor vouch for tours not listed on here in the newsletter or on our tour page. Questions? Our tour page lists phone contacts where tour experts are available for live help!
Save Big As A Premium AccessVegas.com Insider!
You're enjoying our complimentary Insider Vibe Newsletter. Did you know we offer more? More Vegas Savings? More Vegas Help? More Vegas Advantage?
For about the price of a cup of coffee each month, you have full access to:
Vegas Super Secret Specials Spreadsheet

(list) of hundreds of "No Coupon Needed" Vegas casino food and drink specials. Want a sample? See just a few of the deals we've added in the past week: Hot New Vegas Food/Drink Specials Just Added

Our "Your Guy In Vegas" Feature

– Got a Vegas question? Instead of spending too much time looking up information you might not be certain about, fire it to us! We live here, we know Las Vegas, and we'll give you a professional answer. (Some restrictions apply).

Members Mania!

– We share the answers to great Vegas questions with all of our Premium Members, helping everyone who pitches in with a premium membership. Plus great visitor feedback that you can learn from.

The True Inside Scoop

– AccessVegas.com CEO Ted Newkirk has been writing "Newkirk's Notes" for upwards of two decades, giving members the true inside guide to everything that is going on in Las Vegas. Valuable information from someone in the know to save you time and money!
We love to hear from you, and value your feedback!
Here's how to participate:
Want to comment on a current reader post? Use the comment box on that particular web page. Many of the stories we post also have comment boxes at the end of the story. Make your voice heard!
Drop us an email at AccessVegas@AccessVegas.com – We read them all!
Call our recorded comment line at 702-507-0055. We listen to every call.
Link To Us! – Have a home page, web page, or blog? Link to us, and give yourself and your friends a quick link to find us from your site. Simply link to http://www.accessvegas.com and name the link Access Vegas!
RSS Feed – We now have an RSS/XML feed! Most RSS programs let you visit AccessVegas.com and automatically pull the feed. For those who want to enter it manually, the feed is:
http://www.accessvegas.com/xml/whats-hot.xml
Share the info: Click to Email this newsletter to a friend!
For comments or questions regarding our content or this newsletter write us at AccessVegas@AccessVegas.com.
New to the list? See our Newsletter Archives for back issues and subscription info. Don't hesitate to forward this newsletter to friends and associates.
All contents copyright 2014 Ted Newkirk. All Rights Reserved.
Hotel Rates Published Accurate At Time Of Publication
February 3, 2016 ISSN: 1529-2770 About Us Privacy Policy
Physical Address: 3565 Las Vegas Blvd. South #411, Las Vegas, NV 89109
No related links found