Serving Las Vegas Visitors and Residents Since 1999
Welcome to the Insider Vibe! This is the official newsletter of AccessVegas.Com. We talk about the Las Vegas activities you really care about.
Need to contact us? Send feedback to
AccessVegas@AccessVegas.com
Missed an issue? Click to Read Back Issues Online.
---
AccessVegas.com Quick Info Menu:
| | |
| --- | --- |
| Las Vegas Essentials | Featured Shows |
Las Vegas Events
---
Las Vegas Attractions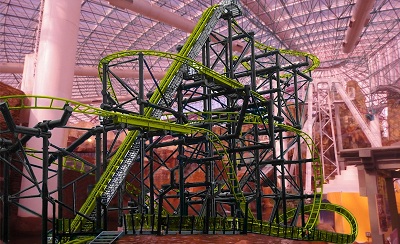 World-Class, Record-Breaking Roller Coaster Speeding to the Adventuredome at Circus Circus – Coming soon to The Adventuredome at Circus Circus Las Vegas, roller coaster fans get ready for negative G drops, gravity-defying turns and over-the-edge twists! Only the second of its kind in the United States, El Loco, The AdventuredomeÆs newest roller coaster, will offer thrill seekers a unique and exhilarating ride experience in a custom and compact design guaranteed to excite all.
The Adventuredome will begin construction on El Loco in the coming weeks and the coaster will be ready for screams and thrills in December.
Designed by S&S Worldwide, Inc., the worldÆs leading manufacturer of vertical and family thrill rides, El Loco roller coasters are famous for their record-breaking steep first drops and one-of-a-kind moves. With only five other El Loco coasters worldwide, the addition of the ride to AmericaÆs largest indoor theme park will provide Vegas visitors an exclusive opportunity.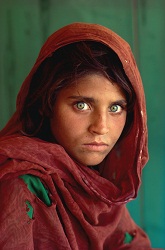 '50 Greatest Photographs Of National Geographic' Open In Las Vegas – National GeographicÆs 50 Greatest Photographs traveling exhibition finds its new home at Imagine Exhibitions Gallery at The Venetian after The Da Vinci û The GeniusÆs limited engagement concluded. The exhibition will showcase the 125-year-old history of National Geographic through the celebrated and unforgettable photographs including ôAfghan Girlö by Steve McCurry, iconic image of Jane Goodall and chimpanzee by Nick Nichols and the never-before-seen view of Mecca by Thomas Abercrombie. Visiting the exhibit will give the guests a chance to expand their knowledge about the exhibits. It features stories behind the photos and the extensive profile of the photographers.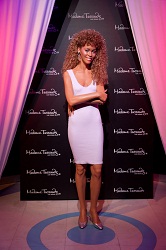 Madame Tussauds Unveils Wax Figure Of Celebrated Icon Whitney Houston – On Monday, February 11, 2013, Madame Tussauds Las Vegas unveiled a wax figure of singer, actress and producer Whitney Houston.
The first single from HoustonÆs second studio album was titled ôI Wanna Dance with Somebody (Who Loves Me)ö and earned the Grammy Award for Best Female Pop Vocal Performance at the 30th Grammy Awards in 1988. The songÆs accompanying video became one of Houston's best recognized music videos and ran in heavy rotation on MTV, VH1, and BET. At Madame Tussauds Las Vegas, HoustonÆs wax figure will be styled in the same way she appeared in the video, wearing a tight purple-pink tank dress and blonde curly hair. Photo credit: ® Patrick Gray/ Retna
Las Vegas Shows, Headliners, And Concerts
---
---
Las Vegas Restaurants And Dining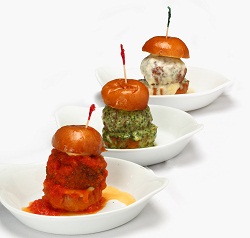 Town Square's New Meatball Spot Introduces Happy Hour Specials – Celebrated Chef Carla PellegrinoÆs popular new Meatball Spot at Town Square Las Vegas has introduced a tasty new happy hour every Monday through Thursday from 3 to 6 p.m.
Happy hour specials include meatball sliders, featuring all meatball selections, such as classic, chicken and vegetarian meatballs, topped with a choice of sauce including classic tomato, garlic Parmesan and pesto all on a brioche bun, priced at $2.50 each. Patrons will also enjoy two-for-one drink specials on all cocktails. The happy hour specials are available in Meatball SpotÆs bar area.
Palms Casino Resort Opens Heraea- High-Energy Restaurant And Sports Lounge With A Feminine Twist – Ladies now have a new place to play with Heraea, the ultra-chic American restaurant and sports lounge created by The ONE Group, celebrated its grand opening at Palms Casino Resort on February 17, 2013. The original dining concept offers enticing cuisine, energetic music and state-of-the-art sports viewing in a stylish space with a feminine flair.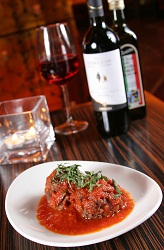 Trevi Offers Specials For National Meatball Day – On Saturday, March 9, 2013, Trevi Las Vegas will honor National Meatball Day by serving several meatball specials which aims to highlight the classic Italian fare.
Executive Chef Peter Scaturro offers meat lovers a meatball appetizer to start their meal. The appetizer is made from two jumbo-sized five-ounce meatballs, valued at $5. For lunch, guests can enjoy the delectable sub made with focaccia bread, marinara sauce, homemade meatballs and melted mozzarella. The sub is served with patate fritti, valued at $15.
---
St. Patrick's Day Las Vegas 2013
---
Spring Break Las Vegas 2013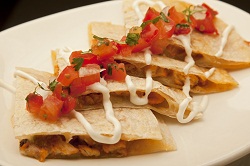 Tacos & Tequila Brings South Of The Border Party For Spring Break 2013 – Tacos & Tequila (T&T) at Luxor Hotel and Casino will host the wildest south of the border Spring Break fiestas in Las Vegas with food and drink specials available Friday, March 1, through Sunday, March 31.
The month-long Spring Break offerings include the ôSeis y Seisö package with six specialty tacos and six bottled Sol beers, priced at $29. Spring Breakers also may enjoy a $5 menu daily, from 11 a.m. to 6 p.m., featuring chicken quesadillas, haba±ero chicken wings, beer, well drinks and more.
---
Las Vegas Hotels
---
More Las Vegas News
---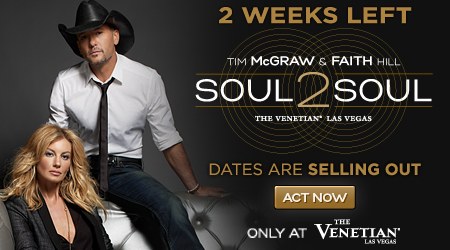 ---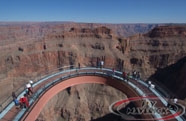 Maverick Skywalk Odyssey Grand Canyon Tour û Your direct helicopter flight to the Grand Canyon Skywalk departs from the Las Vegas Strip. Experience a bird's eye view of the Grand Canyon, Lake Las Vegas, Lake Mead, Hoover Dam and the Las Vegas Strip on your flight. Upon landing at the Grand Canyon, get ready to witness a true engineering marvel, The Grand Canyon Skywalk.
---
Newkirk's Notes – comments on Las Vegas from AccessVegas.Com publisher Ted Newkirk:
Hello From Las Vegas! – Spring is in the air, we're seeing temps in the 70's for the next week, March Madness is on the way, and plenty of Vegas news to dive right into this week:
The Shooting And Crash – As most of you know, last week saw a very unfortunate incident on The Strip. To recap in brief, one pimp shot at another pimp (both alleged*) in a car-to-car shooting as they were northbound on The Strip approaching Flamingo at around 4:30 AM, headed away from the nightclub at Aria.
* I say "alleged" because although published reports seem to do a good job of verifying this, I don't have the deep pockets for legal counsel which the local press have.
The driver who was shot accelerated his car and crashed into a cab which was legally in the intersection, creating a fireball which instantly killed the cab driver and a 48 year old breast cancer survivor. She was tourist from the Seattle area. The cabbie was 62 and a Michigan transplant who had moved out here care for an ailing family member. The Strip was closed for 15 hours right at Flamingo, creating unimaginable havoc for both auto and foot traffic.
When you consider that on average, nearly 110,000 people arrive in Las Vegas to visit every single day of the year, the odds of you being affected by a situation like this are extremely rare. Many have commented that this kind if incident is far more common in a typical, really big city (which we're not). Still, it is highly unfortunate. Our hearts go out to those affected and best of luck to law enforcement who is actively pursuing a known suspect.
Police do have the suspect in custody. They found him holed up in Los Angeles. For those wondering, yes we have the death penalty here. And yes, if convicted, a person in this situation would be eligible for it under the following stipulation for Nevada capital punishment: The murder was committed by a person who knowingly created a great risk of death to more than one person by means of a weapon, device or course of action which would normally be hazardous to the lives of more than one person.
The Rumor Is True – Last issue, we noted a rumor floating around that Ceasars Entertainment (CET) was dropping their "No Resort Fee" policy for reservations beginning March 1. We're super-careful about unsubstantiated information and told you that we'd let you know when and if it was confirmed. It has been confirmed, and booking with their company will mean a $10-25 per day (depending on caliber of property) daily resort fee which will get you free internet (one device), use of the fitness center, local phone calls, and the like.
I monitored much of the internet fallout (we spend the hours and hours doing it so you don't have to). Outside of the usual outrage, the most common thread seemed to be (and we paraphrase) "I used to stay at CET because of the lack of resort fees, but now that I'm paying them just about everywhere, I'm free to go back to exploring staying at other hotels".
I'll tell you why I believe this decision is being made: Last year, CET CEO Gary Loveman (or Loveperson for those of you who are politically correct) announced plans to really spruce up their properties, including the rooms. It is no secret that CET has quite a bit of "deferred maintenance" (some things are a little on the ragged side). Now enter their main competitor MGM Resorts, who recently announced $300 million in pending room renovations. The battle is on! Except that both companies have a heavy debt load. $300 million is not pocket change.
MGM Resorts has indicated a willingness to sell an asset if they need to (a discussion of what they would part with is for another day, but the Crystals shopping center at CityCenter seems to be on the block). I'm guessing that CET simply sat down and said "We could raise the refurbishment capital we need to keep up if we simply added resort fees. Pretty much everyone has them, so it won't put us at a competitive disadvantage". And so it happened. At least you have my conjecture.
Theoretical Loss – For you gamblers who get a fair amount of comps and want to better understand how the casino figures out how much you may lose (and thus how much to "reward" you in comps), our friends Jason and Tony from Vice Lounge Online discussed it in Episode #104 of their podcast. You can listen on your computer simply by going to that page and clicking on the download link. It will start playing. This topic takes up about the first 10 minutes of the show.
20,000 And Counting – We were late to the Twitter game, only jumping in about 2.5 years ago with Twitter.com/AccessVegas. We're extremely proud to have just passed the 20,000 follower mark, despite being an independent organization with no social media budget (and being told by the "experts" that we were doing it wrong).
Aádirty little secret of social media is that you can actually "buy" followers. Some people set up tens of thousands of dummy accounts, you pay them, and they have all the dummy accounts "follow" you and drive your number up. We did NOT choose that route. Our followers are all people who checked out our stream and made the conscious decision to click the follow button.
Note: Whenever we bring up social media, people write concerned that we're moving everything over there. Not at all. It is just an additional avenue to get people information. Some of you enjoy reading a newsletter like this one, others prefer to read tweets and click on story links over there. Same info, just two different ways to get it to everybody!
ONE The Show – If you've ever visited Myrtle Beach, you're probably aware of a variety show playing the Alabama Theatre. This show has been an area staple for something like a decade. The show title? ONE.
Not to be outdone, Cirque du Soleil was brainstorming to name the new Michael Jackson Cirque spectacular, which had toured for the past couple of years under the name Immortal. They came up with the name of… ONE. The show starts May 23 at Mandalay Bay and tickets are available now: Cirque du Soleil's Michael Jackson: ONE
Hope you are enjoying this issue!

Associate Editor / News Researcher: Rick Ziegler
Concerts and Headliners: Amy Rayner-Cooley
---
What We're Watching – Vegas Videos You'll Enjoy
---
Members Mania – We Love Our Readers!
I read your news letter all the time and enjoy it more than the [other Vegas publication]. My question to you is what happened to The Amazing Jonathan? Last year when I was in Las Vegas I had tickets for his show at the Harmon Theatre, when we got their they said the show was canceled. Then I think he was going to be at Bally's and again was canceled.
What is the story on this? I really enjoyed his show.
Thank you,
Carmine
Ted Responds:
AJ moved to Bally's at the end of last summer and basically quit just before the end of the year amid claims that the hotel was doing a very poor job of promoting his show (lack of signage, etc). For now, we understand he is playing occasional out-of-town gigs.
He has also started a regular TV show on the Vegas Video Network every other Wednesday night at 9 PM Pacific. The show is archived for on-demand viewing at
http://www.vegasvideonetwork.com/our-shows/burn-unit/
or you can add the Vegas Video Network for free as one of your Roku channels (check the travel section) and watch it there.
The Vegas Tourist also did a couple of recent interviews with him regarding his classic cars: The Amazing Johnathan talks car auction with Sazzy and The Car Tour with The Amazing Johnathan and Sazzy

---
I'm going to Vegas and was wondering what was the name of the bar on Fremont that has drag queens bartending and I think a bowling alley?
Drink and Drag? Can my mom and I walk there from Fremont? We donÆt rent a car and donÆt know where it is.
Thanks,
Colleen
Ted Responds:
It is indeed called Drink and Drag and yes, they have a bowling alley (just a few lanes, it isn't the main attraction). We must note that this is for the (how do we say it politely) adventurous. Expect to be served by drag queens, men in their undies, you get the picture. A "fabulous" time.
It is in Neonopolis, which is ON Fremont Street just past the casinos so you'll have no problem at all. Find the end of the canopy (The D end), cross the street, and it is in the mall across from Walgreens.
Make sure to send us a report!

---
Hi Ted from South Texas, the changes to the site are awesome well done, Sir. All this information you and your staff put out is priceless and very very much appreciated.
God bless you and have a great day.
Noe Alaniz
We love to hear from you, and value your feedback! Here's how to participate:
Want to comment on a current reader post? Use the comment box on that particular web page. Many of the stories we post also have comment boxes at the end of the story. Make your voice heard!
Drop us an email at AccessVegas@AccessVegas.com – We read them all!
Call our recorded comment line at 702-507-0055. We listen to every call.
---
No related links found