Serving Las Vegas Visitors and Residents Since 1999
Welcome to the Insider Vibe! This is the official newsletter of AccessVegas.Com. We talk about the Las Vegas activities you really care about.
Need to contact us? Send feedback to
AccessVegas@AccessVegas.com
Missed an issue? Click to Read Back Issues Online.
---
AccessVegas.com Quick Info Menu:
| | |
| --- | --- |
| Las Vegas Essentials | Featured Shows |
Las Vegas Events
---
Las Vegas Shows, Headliners, And Concerts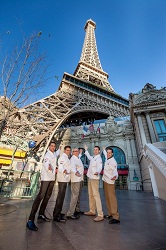 Jersey Boys And Eiffel Tower Restaurant Raise More Than $10,000 For American Red Cross – February 6, 2013, Jersey Boys hosted the "Oh What A Night" event in collaboration with Eiffel Tower Restaurant. Guests joined together for this unique culinary event at the restaurant, raising more than $10,000 to benefit the Red Cross of Southern NevadaÆs Service to Armed Forces program.
At 4 p.m., Jersey Boys cast members Graham Fenton (Frankie Valli), Deven May (Tommy DeVito), Jeff Leibow (Nick Massi) and Rob Marnell (Bob Gaudio) joined acclaimed Chef Joho in the Eiffel Tower Restaurant kitchen, donning specially designed chef coats to prepare for the event. Photo Credit: David Tingey/Tom Donoghue Photography
---
Las Vegas Restaurants And Dining
---
Las Vegas Art & Attractions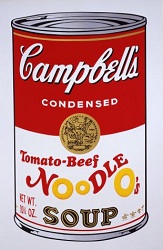 Bellagio Gallery Of Fine Art Debuts "Warhol Out West" – Andy Warhol once said, ôThe idea of waiting for something makes it more exciting.ö Now, the wait is officially over as one of Las VegasÆ premier cultural destinations, Bellagio Gallery of Fine Art (BGFA) debuted its highly anticipated exhibition, Warhol Out West.
Organized in partnership with The Andy Warhol Museum in Pittsburgh, this pioneering collection is centered around the iconic artistÆs depiction of all things Western. ôWarhol Out Westö features 56 of WarholÆs works including paintings, sculptures, photographs, screen prints and wallpaper. Exhibits include WarholÆs 1960s Pop paintings of celebrities and consumer products; the 1980s advertisement series; the beloved ôDouble Elvisö painting; and his rarely seen ôCowboys and Indiansö series.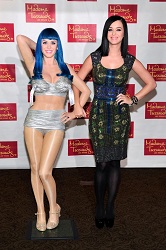 Katy Perry Debuts Her Madame Tussauds Wax Figure – Pop star Katy Perry posed for photos with a Madame Tussauds Las Vegas wax figure of herself at Paramount Studios on January 26, 2013.
ôWhenever I have to go do something particularly that I donÆt necessarily want to do, IÆm just sending her cause sheÆs a great identical version of me,ö remarked Perry.
The figure of Perry is featured in Madame Tussauds Las VegasÆ Music Room. Guests have the opportunity to get up close and personal with their favorite music icons. Turn the volume to ten by interacting with figures such as Katy Perry, Rihanna, Lady Gaga, BeyoncÚ, Tupac Shakur, Snoop Dogg, Michael Jackson, Prince, James Brown and many more. Guests can move like the King of Pop at a smooth criminal photo experience, get behind the turntable at an interactive DJ booth and channel their inner rock stars while enjoying a karaoke area. Photo credit: Jerod Harris, Getty Images
---
Spring Break Las Vegas 2013
---
NASCAR Las Vegas 2013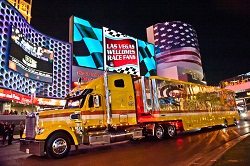 NASCAR Hauler Parade Returns As Las Vegas Motor Speedway Hosts Sprint Cup Series – The NASCAR Hauler Parade, the traditional kick-off for Las Vegas Motor SpeedwayÆs NASCAR Weekend, will take place on Wednesday evening this year as the 1.5-mile superspeedway will host a full day of Sprint Cup Series practice on Thursday.
The popular NASCAR Hauler Parade will thunder up the world-famous Las Vegas Strip at 6 p.m. û under the fabulous neon lights of the Las Vegas Strip û on Wednesday, March 6. NASCAR Sprint Cup Series practice û originally scheduled for late January û has been moved to Thursday, March 7. Practice will take place from 8:30 a.m. to 3:30 p.m. and the grandstands will be open to the public, free of charge.
---
Las Vegas Hotels
---
Shopping In Las Vegas

BulgariÆs SERPENTI Collection Exhibit Slithers Into The Shops At Crystals – Italian jeweler Bulgari celebrates one of its most iconic design motifs with a walk-through spiral exhibit at The Shops at Crystals. The SERPENTI Collection presents an extraordinary set of snake bracelets, belts, necklaces, watches and rings. Comprised of 18K white gold with diamonds and emeralds, the Serpenti watch coils around the wrist in a seductive and tantalizing manner. Embracing and beautifying the neckline, the Serpenti necklace dons 18K pink gold with rubellites and diamonds in an elegant fashion.
---
Las Vegas Economy And Real Estate
---
More Las Vegas News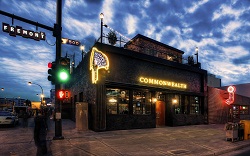 Commonwealth Introduces æWednesdaysÆ – Celebrate Fashion, Art and Music in Downtown Las Vegas Every Week – Commonwealth will introduce a new night combining the style community and Downtown Las Vegas with the launch of ôWednesdays,ö a weekly event fusing art, music and fashion.
Fashionistas will don their standout attire and raise a glass to culture while enjoying the chic atmosphere with CommonwealthÆs pre-Prohibition decor and expertly-crafted libations.
---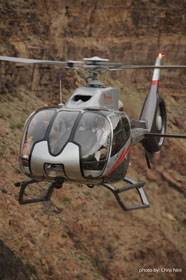 Maverick Silver Cloud Sunset Helicopter Tour û This Las Vegas helicopter flight at sunset is a must for Las Vegas sightseeing. Catch a one-of-a-kind sunset aboard our air-only Silver Cloud flight and return from the Grand Canyon as the stunning lights of Las Vegas come to life and transform the city into the "Entertainment Capital of the World." Air Tour Only (No Landing). Duration: approximately 3.5 hours.
---
Donny And Marie Osmond by Sarah Jane Woodall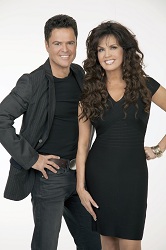 Donny and Marie – A Lifetime Of Showbiz Honed To Perfection – Vegas is full of has-beens who have seemingly crawled through the mists of time only to reemerge on the Strip in half-baked spectacles showcasing highlights from their long-dormant careers. I fully expected Donny and Marie Osmond to be two such performers û I mean, how long has it been since either one of them had a hit? In the theatre, I made sure to order a stiff cocktail from the waitress, to help me get through what was sure to be an unbearably hokey show… and settled back, ready to start making snarky comments to my date.
Then Donny and Marie came on… and my socks were completely knocked off. They are fantastic!
---
Newkirk's Notes – comments on Las Vegas from AccessVegas.Com publisher Ted Newkirk:
Hello From Las Vegas! – I'm taking a few mental health days to cope with the gray skies. I think we're on our third day of partial cloudiness! OK… I jest. I'm working on a few new projects, so no Members Mania or What We're Watching this week. But, I do have some odds and ends to talk about, so I hope you enjoy:
No Las Vegas Brothels For Now – Despite what most people think, prostitution is NOT legal in Clark County (Las Vegas). You have to go to the surrounding counties. The past couple years, there have been talks locally to change that. Legalize it, make it safe, tax it (just like they do in surrounding counties). As "libertarian" (with a small "L") as I am, this isn't something I can support. Our "Sin City" image is pretty sanitized. You can get into trouble here, but you really have to seek it out. Nice midwestern church-going people can say they are going to Las Vegas without their friends giving them too much disapproval. We don't need to lose that.
The New Fruit Loop – Over near the airport, an area of a cluster of gay bars is called the "fruit loop". Please save the complaints. The patrons call it that. Now, downtown's Neonopolis is turning into a very gay-friendly area. Drink and Drag is open (get served by drag queens and men in their underwear), and Krave nightclub (the gay nightclub formerly at Planet Hollywood) is attempting to relocate to Neonopolis as well. I say attempting because they are facing some financial difficulty. Hopefully, they will get it all worked out.
I'm straight and I'm male so I can't really say it is my scene. (And, I cannot for the life of me figure out the female obsession with drag queens). However, Las Vegas is "live and let live." I'm proud of our reputation for being a welcoming place for everybody who wants to enjoy a vacation.
Thinking Of Buying A Vegas Home? – I'm going to do a very hard about-face. For years, I've suggested buying pre-owned homes in established neighborhoods. You generally get a bigger lot (including back yard), mature landscaping and trees (yes, we have trees in Las Vegas), and you are closer to the attractions and activities you'll most likely want to enjoy.
So why my change of advice? Last year, a law went into effect which makes it much more difficult for banks to foreclose on homes. So, despite estimates that we still have serious numbers of homeowners delinquent on their mortgage, foreclosures have trickled down to next-to-nothing. Instead, we're seeing more short sales. Which are an intensive pain (for the buyer) because they offer no guarantee. You have to make a offer, hope that yours is the highest among multiple bidders (generally investors who will be renting the house out), then wait and wait and wait until the bank gets around to deciding if they will accept the offer.
It gets even worse if you are not paying cash, because many foreclosures are beat up to some degree (missing windows, water heaters, etc) and banks generally won't loan money for a home that isn't in move-in shape. And, that is IF you can get the home appraised at the number you are offering.
With a new home, everything is good to go, and you get a warranty plus the ability to choose some of your options. Plus, you'll be in a neighborhood of home OWNERS who have have a vested interest in keeping the area nice.
Don't take my word for it. Check out the recent articles Buying a home? Beware of the not-so-short sale, Three Las Vegas-area communities in top 15 for home sales and In Las VegasÆ real estate market, short sales have become the norm
24/7 Coffee Shop (On Steroids) – The Quad (formally Imperial Palace) has announced that the infamous-portion-serving Hash House A Go Go at their location will now be open 24/7. We're completely in favor of this. Somewhere in the past decade, some of the bean-counters along The Strip decided against having a 24/7 dining option. That is abominable. People come here to forget about time, and if you look at your watch and realize it is 3:30 AM and you are HUNGRY and want some food before bed, you should be able to get it.
The New Rumor – As we send this out, there is a serious rumor circulating the internet regarding Caesars Entertainment dropping their "no resort fee" mantra and joining the resort fee crowd starting with reservations in March. We're having trouble substantiating it (some blogs are saying one thing, some phone clerks another) and we have yet to see an official statement.
We should have more definitive to say next week. In the meantime, if you hold present reservations, this means that you were NOT party to booking with a resort fee and should demand that one not be charged when you visit.
New Section – We recently added a section noting the latest concert announcements for Las Vegas, along with ticket links. It has proved to be very popular, helping you see who has announced that they are headed our way. Nothing like seeing your favorite musical act here!
But… many don't know that we have premium tickets (great seats that may cost you a little more) for concerts and events around the United States. And, by purchasing through us, you help support what we are doing here. So starting this issue, we'll also be listing and linking some of the top draws that others are purchasing tickets to.
Hope you are enjoying this issue!

Associate Editor / News Researcher: Rick Ziegler
Concerts and Headliners: Amy Rayner-Cooley
---
We love to hear from you, and value your feedback! Here's how to participate:
Want to comment on a current reader post? Use the comment box on that particular web page. Many of the stories we post also have comment boxes at the end of the story. Make your voice heard!
Drop us an email at AccessVegas@AccessVegas.com – We read them all!
Call our recorded comment line at 702-507-0055. We listen to every call.
---
No related links found