Serving Las Vegas Visitors and Residents Since 1999
Welcome to the Insider Vibe! This is the official newsletter of
AccessVegas.Com. We talk about the Las Vegas activities you really care about.
---
AccessVegas.com Quick Info Menu:
Las Vegas Essentials

Featured Shows

Photos and Wallpaper
Newkirk's Notes – comments on Las Vegas from AccessVegas.Com publisher Ted Newkirk:
Hello From Las Vegas! I usually like to start out by telling you how great the weather is (and it usually is). Not this past 14 days or so. Rain (and snow-capped mountains ringing the Las Vegas Valley), clouds, sprinkles, and high temperatures in the 50's (F) on the Las Vegas Strip.
Oh, wait… that is still warmer than the vast majority of the United States during the same period. (Florida had freezing temperatures about a week ago… where is global warming when we need it). Nevermind! Temps looking to be closer to 70 as this newsletter goes out.
Las Vegas Still #1 – From the Orlando Business Journal:
Las Vegas, long considered OrlandoÆs top tourist destination rival, topped the Orbitz reservation serviceÆs list of most popular 2008 tourist destinations.

HereÆs the complete ranking: Las Vegas, first, New York, second; Chicago, third; San Francisco, fourth; Miami, fifth; Los Angeles, sixth; Orlando, seventh; Washington, D.C.; eighth; Boston, ninth; and Atlanta, 10th.
I keep bringing this stuff up, but at the end of the day the media (in general) has tried to pile on with the "Las Vegas… Nobody Is Visiting… Doom And Gloom" angles. It is getting pretty old.
#1 is #1. And… I'd be shocked if we aren't #1 once again in 2009. Especially with the very low Las Vegas room rates available right now.
Bellagio Gardens Display Schedule – Most of you planning are planning to visit this year (or already live here). The Bellagio's Conservatory & Botanical Gardens' have released their schedule for the 2009 displays:
Chinese New Year: Presently Showing through February 28
Spring: March 8 û May 16
Summer: May 24 û September 12
Fall: September 20 û November 29
Holiday: December 6 û January 2, 2010
New Newsletter Segment – I'm starting a new segment called Las Vegas Economy, Housing, and Politics that will appear down below More News, Concerts, and Events. We have significant demand for this information. We aren't just read by visitors but by everyone from those with a second home here in Las Vegas to investors, hedge fund people, local gaming executives and more.
I'm coming up on 16 years here in Las Vegas. Significantly longer than most local TV and print journalists. This gives me a "big picture" perspective and sometimes angles you won't read elsewhere.
However, we know that most read for the great travel and tourism information we produce each week. Hence… we'll move the hard news commentary to a separate part of the newsletter.
Billboard Touring Awards Calls The Colosseum (Caesars Palace) The Top sub-5000 Seat Venue For 2008 – No surprise here on the continued strength of Bette Middler, Cher, and Elton John's many successful shows. Speaking of, Elton John is hanging it up (The Red Piano Caesars shows), but Better and Cher are still going strong. Side note: Rumours of Cher's show having ended are obviously not true.
Ticket Info:
Girls Night Out Vegas Tip – When I moved here in 1993, Las Vegas was a "guys" vacation spot. Most female visitors were here with a husband or boyfriend. Oh how times have changed, and Las Vegas is a very popular "girls getaway" spot.
My tip? Smooth Jazz Ladies Night atop the Stratosphere Tower in the Romance Lounge (Level 107 of the Tower). From 7-11 PM on Wednesdays, ladies enjoy half-price martinis and other drink specials, plus the chance to win a designer purse. Other giveaways include a $100 gift certificate to Top of the World, a $50 gift certificate for Romance Lounge, $25 in free slot play, tickets for two to American Superstars and tickets for two to Bite. All in attendance can enjoy live jazz by the William Moran Jazz Trio.
Although slated through at least March 11, 2009, this popular event is likely to continue. My advice? Check with Smooth Jazz 105.7 before your trip to find out event status.
Flickr Users Beware – While not Las Vegas related, I imagine we have a significant number of Flickr (public photo sharing website) in our audience. Flickr is a very popular service, but don't count on them to keep your photos or care what happens to them. This is especially important to those of you who upload your photos to Flickr without also copying them to your computer:
We here had a paid Flickr photo account and had uploaded around 3000 Las Vegas photos to their site. They were all ours (or a handful of PR photos we had permission to use). No copyright violations or content violations. In addition, we didn't use Flickr to spam our information. IE, we didn't post links to our site under the photos.
We DID spend well over 100 hours working to be an upstanding member of the Flickr community. We added descriptions to our photos, geotagged them (put on a map where they were taken) and were active in the Flickr community.
Without warning, Flickr deactivated our account. A paid account. To add insult to injury, it took nearly a month to get a reply as to why (and only after a repeated requests). Their support person was downright rude and pretty much simply said that they don't have to tell anyone or give a reason for deactivating an account.áCould it have been done by mistake or by someone overzealous who failed to check that we owned the photos and they don't want to own up to the mistake? We'll never know.
What we do know is that our photos vanished and over a hundred hours of hard work to be part of the Flickr community vanishes as well. From a paid account. Without warning. A web search found instances where this had happened to others as well. My advice? Use Flickr to post photos at your own risk. If you wake up one day and they are gone (including any community contacts you have created), Flickr won't notify you or care. Even if you have a paid account.
Still unpacking and organizing from the move. New photo sets (not to be placed on Flickr) and other newsletter features coming soon. Stay subscribed.
Enjoy This Issue!

Ted Newkirk
CEO/Managing Editor
Associate Editor: Amy Rayner-Cooley
News Researcher/Editor: Mark Jacobs
---
Las Vegas Is On Sale!
Get Great Rates At All Hotels:

Aliante from $30,

Boulder Stn from $29,

Fiesta H from $28,

Green Valley from $80,

Palace Stn from $25,

Red Rock from $90,

Sunset Stn from $40,

Texas Stn from $29,

Wild Wild W. from $23,
More Savings At All Vegas Hotels!
---
Fleetwood Mac MGM Grand Garden Arena Saturday, May 30 – The legendary rock band Fleetwood Mac has added 29 shows to its upcoming Greatest Hits "Unleashed" tour in April and May. The added tour dates come on the heels of the first leg of dates announced in December, which have nearly sold out. The "Unleashed" tour will make a stop in Las Vegas at the MGM Grand Garden Arena Saturday, May 30. (Tickets) The concert is scheduled to begin at 8 p.m. The tour will include all of the bands' greatest hits from the course of its extraordinary career. Click to Read The Full Story …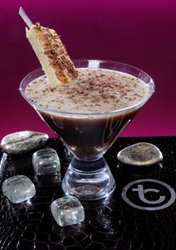 Twin Creeks At Silverton Casino Lodge Goes Bananas With The Monkey Business Cocktail – Swing into Twin Creeks at Silverton Casino Lodge to try Monkey Business ($10) during February 2009, an original cocktail creation from Master Mixologist John DuPont. Monkey Business contains a silky blend of Van Gogh Dutch chocolate vodka, Godiva chocolate liqueur, Godiva white chocolate liqueur, Nocello walnut liqueur and CrÞme de Banana. The concoction is served in a chilled martini glass and garnished with a chocolate and walnut sprinkled banana. After receiving a $3.7 million redesign, Twin Creeks boasts an innovative new menu, signature boutique bourbons, extensive wine list and restyled interior and exterior. Designer lighting throughout three distinct dining areas produces the ideal ambiance to enjoy exciting new menu creations. High top tables in the bar area provide casual dining and conversation, while custom designed booths offer seclusion and privacy. New finishes throughout the restaurant such as wood floors, ceiling beams, sheers and candle niches are all part of Twin Creeks' transformation into one of the best dining options in Las Vegas. Twin Creeks is open for dinner 5 û 9 p.m. Tuesday û Thursday and 5 û 10 p.m. Friday û Saturday.
Dave Matthews Band With Special Guest Jason Mraz Friday, May 8 & Saturday, May 9 MGM Grand Garden Arena – Dave Matthews Band returns with its first studio album in four years and a 2009 spring tour, which will include a stop at the MGM Grand Garden Arena for performances Friday, May 8 and Saturday, May 9. (Tickets) Fans will experience the group's first-ever live performances of songs from the new album. The concerts are scheduled to begin at 8 p.m. with special guest Jason Mraz. The band's yet-to-be-titled album is being produced by Rob Cavallo (Green Day, My Chemical Romance) and will be released by RCA Records. Click to Read The Full Story …
---
Members Mania – We Love Our Readers!
I've been coming to Vegas for many years and have visited at least twice a year in the past 5 years. I love Vegas and I don't even gamble. We visit during New Years mostly, bet on Bowl Games, flew in from Pittsburgh just to be with a great crowd at Caesars when WE won the Super Bowl year before last. It was spectacular, we were offered a lot of money for our terrible towels. Didn't sell them. They're originals from the Iron Curtain days.
Anyway, I am so happy to find this site. Don't know why I never found it before. I love to hear all the info there is about Vegas. We stay at the Flamingo. It's affordable and right in the middle of things. I always beg for a room with the a good view of the strip (and thankfully always get it). I open the drapes and see the Fountains at the Bellagio and the beautiful front entrance of Caesars and the big flashing billboards and I know I'm in Vegas and I'm in heaven.
Last year a saw the Family Stone (Sly) at a casino off of the stirp. It was really a great show. If anyone gets a chance to see it GO it was one of the most affordable shows I saw in Vegas. I enjoyed Earth Wind & Fire and the Venetian last New Years Eve.
I am looking for some good places to eat that won't cost very much. We'll splurge a few nights on dinner but will have to watch our money. I still going to Vegas and I'm sure there are places I can go, not spend to much and have a good time. Any one with some actual experiences of good affordable places to eat and or places to go, please post it. I will be checking this site often.
Bebe
Ted Responds:
This letter actually came in before this most recent Superbowl (hence the references to the game from three years ago where the Steelers also won). Becuase of our move, we're a little backed up on Memebers Mania letters.
Just a reminder to everyone looking for Vegas deals: Remember, our EasyVegasDeals.com has been up and running a number of months now. We post various Las Vegas deals and specials as they break. We'll also soon be launching a separate Easy Vegas Deals newsletter (which has been slightly delayed due to technical issues… we need to upgrade our servers to handle volume).
Readers often comment "I can't believe I didn't hear about you earlier!" This is where all of you readers come in. We are a smaller outfit without the huge advertising budget of other travel sites. Our money goes straight into the information and research we provide.
Because of this, we continue to rely on you to tell all of your family, friends, co-workers… hell, tell your worst enemies about our newsletter if they have any interest in travel and Las Vegas! Signing up is free and simple: They simply need to go to our main site AccessVegas.com and use the newsletter sign-up form at the top of that page.

---
Wanted to see if you can help me with your knowledge of Vegas. I am recently engaged and we are thinking about maybe having our wedding in Vegas however I am wanting to know if any of the hotels or any other places out there happen to have a big suite with a terrace or balcony with a view of the strip where we could have our wedding at and enough people could fit probably like 50+ people. Something totally different instead of a banquet hall setting or what not. Or do you know who I can contact to find this information out?
I know MGM Grand has suites but they are only 1300 sq feet with a terrace and view of the strip.
Thanks,
Alisha Sumpter
Ted Responds:
I absolutely agree that this is a great wedding idea, and many do prefer to get married in a suite with a view instead of the traditional wedding chapel. A suite that large with a terrace is going to be few and far between (and if so, be a very high roller type of suite that will be very expensive). Voodoo Lounge at The Rio has an amazing view and could fit the bill, but renting that out (even for an afternoon) might also be quite costly.
Readers, have you seen (or stayed in) a room that might fit this bill? Or any other thoughts? I'm racking my brain but there must be something I'm overlooking. Email us at the address below.

---
Hi Ted and Crew,
I live in the UK and love Las Vegas. I have visited three times with friends and family and if I lived in the US I would be out there every other month. My first visit was as part of a tour and Las Vegas just happened to be one of the stops – I was not that fussed either way before we got there and our tour guide said you will either love it or hate it. Well I loved it. I am visiting again in April in a group of 6 and hubby is coming for the first time.
My second visit we stayed at the wonderful Stardust which sadly had gone by our third visit two years ago so we booked into the Orleans which we loved and where we are heading back to this year.
Love your site and use it to research all shows and activities for our trips.
Keep up the good work!
Cheryl from London England
---
We love to hear from you, and value your feedback! Here's how to participate:
---
More Las Vegas News – Concerts – Events
---
Las Vegas Economy, Housing, Politics
Obama Says "Don't Visit Las Vegas" – President Obama's recent remarks that companies involved in receiving federal bailout money shouldn't be having business meetings in Las Vegas stirred some anger in both Republicans and Democrats alike (including Mayor Oscar Goodman, D-Las Vegas).
While trying to sound a populist note, the sting of this one may not soon be forgotten. Consider the following:
1. Companies with offices all over the U.S. (and world) routinely need to conduct meetings in central locations. It is simply a fact of doing business.
2. Las Vegas literally is one of the cheapest places to have business meetings, conventions, and events.
Don't take my word for it. Pick a random few weekdays in the next couple of months and go to our travel partnersáLas Vegas Hotel Deals and see what rooms here are going for. Even top-end rooms at Wynn/Encore, Venetian/Palazzo and Bellagio. The go to any national travel site and see what upscale hotel rooms are going for in San Francisco, Chicago, or New York cost.
One of the companies chided by The President's remarks actually canceled their trip here and rescheduled it for the much more expensive destination of San Francisco!
3. Obama won Nevada largely on the backs of unionized hotel labor. The very same people are are being laid off because Las Vegas travel is down from last year. Although a small state in population, Nevada is a state that Democrats must keep out of GOP hands in close Presidential races. Will the union members forgive and forget? Be interesting to watch.

---
Coming Hot Holidays
– The following dates are huge times to be in Las Vegas, and rooms are in high demand. Booking in advance is the best way to save. Visit our friends at
I4Vegas Discount Las Vegas Reservations
and spend one of the following hot dates having fun in Las Vegas:
Washington's Birthday, U.S February 22
St. Patrick's Day March 17
Easter Sunday April 12
Cinco de Mayo May 5
Mother's Day May 10
Father's Day June 21
Canada Day, Canada July 1
Independence Day July 4
Civic Holiday, Canada August 1-3 (3 day weekend)
Labor Day, U.S September 5-7 (3 day weekend)
Labour Day, Canada September 5-7 (3 day weekend)
Jewish New Year September 19
Halloween October 31
Veteran's Day November 11
Thanksgiving Day, U.S November 26-29 (4 day weekend)
Hanukkah Dec. 2 – Dec. 9
Christmas December 25
New Year's Eve-Day December 31 – January 2 (3 day weekend)
Martin Luther King, Jr., Day, U.S (Observed) January 18-20 (3 day weekend)
Lincoln's Birthday, U.S February 12
Chinese/Lunar New Year February 14
Link To Us! – Have a home page, web page, or blog? Link to us, and give yourself and your friends a quick link to find us from your site. Simply link to http://www.accessvegas.com and name the link Access Vegas!
RSS Feed – We now have an RSS/XML feed! Most RSS programs let you visit AccessVegas.com and automatically pull the feed. For those who want to enter it manually, the feed is:
http://www.accessvegas.com/xml/whats-hot.xml
Share the info: Click to Email this newsletter to a friend!
---
For comments or questions regarding our content
or this newsletter write us at
allvegastv@aol.com
.
New to the list? See our Newsletter Archives for back issues and subscription info. Don't hesitate to forward this newsletter to friends and associates.
All contents copyright 2008 Ted Newkirk. All Rights Reserved.
Hotel Rates Published Accurate At Time Of Publication


February 18, 2009 ISSN: 1529-2770 About Us Privacy Policy
No related links found