Serving Las Vegas Visitors and Residents Since 1999
Welcome to the Insider Vibe! This is the official newsletter of AccessVegas.Com. We talk about the Las Vegas activities you really care about.
---
AccessVegas.com Quick Info Menu:
Las Vegas Essentials

Featured Shows

Photos and Wallpaper
Newkirk's Notes – comments on Las Vegas from AccessVegas.Com publisher Ted Newkirk:
Hello From Las Vegas! They say the law of averages catches up with you, and our unusually warm fall has given away to more "average" December/January daytime temperatures in the upper 50's (F). Leave the shorts and bathing suit at home,ábring a jacket. Granted… it can often be 10 degrees warmer (or colder) than the average but let's just say that pool parties are on hold for a while. Winter is a great time to see all those great indoor activities you skip the rest of the year.
My advice? Top of the Stratosphere Tower (which has both indoor and outdoor viewing areas) around sunset. The winter sunsets over the mountains to the west are spectacular.
On another note, the past few newsletters have focused on the Las Vegas economy (at least where tourism is concerned) a bit more than we have in the past. This isn't a shift in direction. We'll always cover visitor activities first and foremost. However, the Las Vegas economy continues to be national and international news. Hence, I'll be noting my thoughts on it.
New Years Eve Stunts Planned – Besides the usual amazing fireworks up-and-down the Las Vegas Strip on New Years Eve, three major stunts will take place for nationally televised audiences:
Robbie Knievel is going to jump the brand new (upgraded) Mirage volcano fountain at 6 PM. I've seen Robbie jump live. Even more amazing than seeing it on TV as you fully grasp the height and true distance of such jumps. Click to Read Full Story
Robbie Maddison will jump 120 feet and land on top of the Paris Las Vegas Arc de Triomphe replica. Yes… land ON it according to the info we have. Click to read Maddison has Arc in his sights
Rhys Millen will attempt a back-flip with a truck (something never before accomplished). If this sounds familiar, he was going to try this last New Years Eve here but an injury forced him to call off the stunt. Location not yet announced, but The Rio was where last years stunt was held.
Strat Pictures – If you have not been to the Stratosphere Hotel and Casino (or have not been lately), we've added some new interior photos so you can take a little visit from right where you sit, anywhere you are in the world. Click to view our Stratosphere Las Vegas Hotel Casino Photo Set
Viva McDonald's – The first ever Las Vegas-themed McDonaldÆs in the world is opening up the upper-Strip (just south of Circus Circus). This location is going toáfeature state of the art technology (including digital video screens) plusáMcDonaldÆs largest built kitchen. We'll have more details soon and are working to get a photographer over to the opening. Now… if they could just bring The Stardust back…
Santa Train – Few know that we have a full-scale operating tourist railroad here in Southern Nevada! If in town this coming weekend, you can take a ride for a mere $2 per person from 10 AM to 3 PM (train leaves at the top of each hour for the 45 minute trip). Train leaves from depot at 601 Yucca St. in Boulder City, Nevada (about 30 minutes from The Strip). More info at http://www.nevadasouthern.com
Thanksgiving In Las Vegas – Hate to say "told you so" but Thanksgiving was a great time to be here. Some rare rain burned off to temps in the 70's (F) and sun. To those who still can't understand Thanksgiving in what has always known to be Sin City, check out this story: Once a slow time of year, Las Vegas attracting more visitors for Thanksgiving
Wynn Opening Full Speed – Wynn Las Vegas' Encore edition is set to open December 22. We expect a full-scale extravaganza that will help bring international attention to Las Vegas. Steve Wynn has never let anyone down (going back to his implosion of The Dunes hotel in a fireball) but no one has ever opened a hotel like this one in this type of economy.
No shortage of a buzz surrounding the "encore" commercial produced to promote Encore. Steve Wynn himself is seated on the ledge of the top of the building to tout his new property. Youtube videos:
New Jersey Boys Cast Member – After six months of successful performances at The Palazzo, Jersey Boys Las Vegas welcomes Deven May to the talented company. May has assumed the role of Tommy DeVito. No stranger to the role, May is well known for his portrayal of Tommy DeVito from the first national tour. Presented in Las Vegas in a unique, custom-built theatre, The Palazzo is currently the only place on the West Coast to seeáJersey Boys. This show continues to get rave reviews from those who see it. Check out Jersey Boys Las Vegas Tickets
Let's Go Bowling – Can't Make Las Vegas? At least treat yourself to another great party in one of the cities hosting a College Football Bowl game. We have the best seats at competitive prices. Hey, you deserve a little Christmas time treat. We have NCAA College Football Bowl Game Tickets
Interesting Side Note: Stomp Out Loud has been named the official show of the 2008 Las Vegas Bowl (Tickets). I'm sure this was done before the decision to close the show (in hopes of finding it a venue more suitable to the size of the show). We wish them all the best. Stomp Out Loud is a great show and worth seeing if you can catch it by the end of the year. Stomp Out Loud Las Vegas Tickets
Enjoy This Issue!

Ted Newkirk
CEO/Managing Editor
Associate Editor: Amy Rayner-Cooley
News Researcher/Editor: Mark Jacobs
---
Las Vegas Is On Sale!
Get Great Rates At All Hotels:

Boulder Stn from $30,

Fiesta H from $29,

Green Valley from $90,

Red Rock from $90,

Santa Fe Stn from $50,

Sunset Stn from $50,

Texas Stn from $25,
More Savings At All Vegas Hotels!
---
Thank You For The Music! – TicketsáOn Sale Friday For Final Performances Of Mamma Mia! At Mandalay Bay
– Benny Andersson and Bj÷rn Ulvaeus' global smash hit musical MAMMA MIA!, based on the songs of ABBA, will play its final performance at
Mandalay Bay Theatre
in Las Vegas on Sunday, January 4, 2009.
Tickets
for the final performance are on sale. After nearly six years on The Strip, MAMMA MIA! prepares to end its record-breaking engagement after celebrating more than 2,100 performances and two million guests to date.
Click to Read The Full Story …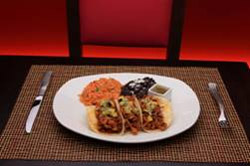 T&T (Tacos & Tequila) At Luxor Begins Mariachi Brunch Every Sunday With Drink Specials And Live Music – T&T (Tacos & Tequila) at Luxor now spices up the weekends by offering Mariachi brunch every Sunday from 11 a.m.-3 p.m. Guests can feast on delicious Mexican entrÚes and enjoy drink specials and live Mariachi music. T&T's Executive Chef Saul Ortiz mixes up a zesty Sunday brunch featuring an assortment of breakfast burritos, huevos rancheros and chilaquiles. Brunch items include albondigas soup with a Mexican meatball in a spicy tomato mint broth ($8); Chilaquiles, mixed with crispy tortillas, chicken, red or green sauce, panela cheese, crema fresca and onion ($13) and the machaca burrito, with scrambled eggs salted dried beef, black beans, Oaxaca cheese, salsa verde, crema fresca and habanero salsa ($14). Click to Read The Full Story …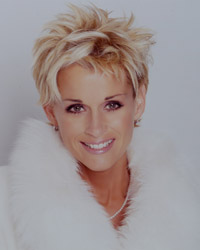 Country Music Sensation Lorrie Morgan To Perform At Eastside Cannery Casino & Hotel – American country music singer Lorrie Morgan to perform at the Casablanca Room inside Eastside Cannery Casino & Hotel on Saturday, December 13 at 8 p.m. Morgan is one of country music's most popular and successful female artists, having charted over a dozen top ten hits including "Five Minutes," "What Part of No," and "I Didn't Know My Own Strength," which all landed at number one. As the daughter of Grand Ole Opry star George Morgan, Morgan spent many nights backstage at the Opry and made her debut there at the age of 13. By the age of 21, she was opening shows for award-winning country singer George Jones. Click to Read The Full Story …
"Defending the Caveman" Moving To A New Cave – "Defending the Caveman," Broadway's smash hit about the sexes, is proud to announce a limited engagement at Excalibur December 15 – January 11. Tickets "Defending the Caveman" performances are 7 p.m. nightly inside the Thunder from Down Under Showroom with additional matinee performances on Saturday and Sunday at 3 p.m. "Defending the Caveman" is a hilariously insightful play about the ways men and women relate. It offers side-splitting opinions on contemporary feminism, masculine sensitivity, and the erogenous zone. Click to Read The Full Story …
Gambling Talk: No Limit Texas Hold'em Tournaments Part 2 – with Victor H. Royer. Join our own ôVegas Vicö in the tenth of a series of poker instruction brought to you via streaming video! This week: No Limit Texas Hold'em Tournaments Part 2 (broadband)
---
Members Mania – We Love Our Readers!
To celebrate my husband's 60th birthday and our 34th anniversary we visited Las Vegas 9/29/08 through 10/8/08. We stayed at the Wynn & renewed our vows at the Wynn Lilac Wedding Salon. So many people asked why we would go to Vegas if we don't gamble… we toured Lake Mead & Hoover Dam, visited the Dolphin Habitat and the Secret Garden at the Mirage, saw the Shark Reef at Mandalay Bay, finally got up the nerve to ascend to the top of the Eiffel Tower and take in the nighttime view of the strip and the Bellagio Fountains.
Saw Le Reve and Blue Man Group. Saw the new aquarium at Caesars Palace, Liberace Museum, Car Collectors Collection at Imperial Palace…& so many other things too many to list. Gambling? Who needs it when Vegas has so much else to offer. We are already looking forward to our next trip to Vegas!
Rich & Lynn from Oakland, NJ
Ted Responds:
Thanks for the great report! More and more, people are coming to enjoy everything else and skip the tables, and yet so many (who have yet to visit) continue to think of Vegas and gambling.
Hoover Dam has always been amazing and the rest of your activities I would recommend to almost anybody.
Congrats on the renewal of vows. What a great way (and great place) to celebrate 34 years!

---
How do I get coupons for shows in Vegas?
Maggie
Ted Responds:
Your time in Las Vegas is valuable. Just because a show is offering a coupon doesn't mean it will be a good use of your time.
I'd suggest reading our newsletter week after week to find out information on the many current things to do and see. From time-to-time we will note specials or discounts on shows and other events and attractions.
If you get to town and you see a coupon for something you want to see (usually in the local in-room magazines), by all means use it. However, don't waste time on a first visit specifically chasing activities just because they have a coupon.

---
Correction: We recently said that Allegiant Air flies from Toledo, OH to Las Vegas. They do not. They serve only Tampa and Orlandoáfrom Toledo. The closest Allegiant city to Ohio is South Bend, IN. However, the drive from Detroit or Cleveland (and surrounding areas) still might be worth it if you save enough. The one way to drive down airfares overall is to travel from the city that gives you the best deal. We thank the many readers who pointed this out.
---
Find your newsletter very informative. Thanks to a letter from a reader, we experienced a wonderful dinner at The Range restaurant at Harrah's followed by some excellent jazz music. This is "the best kept secret" on the strip. Are there any other comparable places?
Thank you,
Mary from Milwaukee, WI
Ted Responds:
Glad our advice helped. Envy Steakhouse (just off The Strip on Paradise) has a smooth jazz Sunday brunch, as does Gorden Biersch (restaurant row on Flamingo at Paradise) but we still can't find another place on The Strip restaurant offering live, relaxing lite jazz every night of the week like The Range does. Even if not grabbing a bite to eat, we suggest people head up their for a cocktail and enjoy getting away from the hustle, bustle, and noise of the casinos.

---
Often Asked Question:
Special Specific Casino Offers? – From time-to-time, we receive questions about an offer a certain casino sent a regular visitor ranging from why we don't mention it here to specific questions about the offer (or casino host making it).
If you are a regular player at a certain hotel, they will offer you things based on your play. (Granted… they are only offering you a fraction of your expected losses, but if you are coming you might as well take advantage of it). Why don't we publish those offers? They are computerized and customized for you, not for the general public. This is no different than your credit card company. They may offer you 1.9% interest on a cash advance , and offer your next door neighbor 8.9% on the same cash advance check offer. Two different customers with two different spending or credit profiles.
Also, we have no connection to the casino hosts or marketing people who make these offers. They are a completely separate part of a resort's marketing department. We are in no position to answer questions as to why (or why not) you got a certain offer nor and dealings you have with them.
If you get an offer from a casino and can use it, by all means do so. However… if it isn't the same offer someone else you know got or if you have a problem with it (you arrive and they put you in a different kind of room or moved you to another hotel altogether), you will need to take that up with the specific hotel that made the offer.
By all means… if you book your room through our travel partners like Las Vegas Hotel Deals or patronize one of our show sponsors (see right hand sidebar) and you encounter a problem with no resolution, let us know ASAP. Knock on wood, we've had not one complaint this year regarding any of our advertisers as we are very careful to only work with top companies that offer you great deals and get the job done!

---
We love to hear from you, and value your feedback! Here's how to participate:
---
More Las Vegas News – Concerts – Events
Coming Hot Holidays – The following dates are huge times to be in Las Vegas, and rooms are in high demand. Booking in advance is the best way to save. Visit our friends at Las Vegas Hotel Deals and spend one of the following hot dates having fun in Las Vegas:
Hanukkah Dec. 22 – Dec. 29
Christmas December 25
New Year's Eve-Day December 31 – January 1
Martin Luther King, Jr., Day, U.S (Observed) January 19-21 (3 day weekend)
Chinese/Lunar New Year January 26
Lincoln's Birthday, U.S February 12
Valentine's Day February 14
President's Day, U.S (Observed) February 14-16 (3 day weekend)
Washington's Birthday, U.S February 22
St. Patrick's Day March 17
Easter Sunday April 12
Cinco de Mayo May 5
Mother's Day May 10
Father's Day June 21
Canada Day, Canada July 1
Independence Day July 4
Civic Holiday, Canada August 1-3 (3 day weekend)
Labor Day, U.S September 5-7 (3 day weekend)
Labour Day, Canada September 5-7 (3 day weekend)
Jewish New Year September 19
Halloween October 31
Veteran's Day November 11
Thanksgiving Day, U.S November 26-29 (4 day weekend)
Link To Us! – Have a home page, web page, or blog? Link to us, and give yourself and your friends a quick link to find us from your site. Simply link to http://www.accessvegas.com and name the link Access Vegas!
RSS Feed – We now have an RSS/XML feed! Most RSS programs let you visit AccessVegas.com and automatically pull the feed. For those who want to enter it manually, the feed is:
http://www.accessvegas.com/xml/whats-hot.xml
Share the info: Click to Email this newsletter to a friend!
---
For comments or questions regarding our content
or this newsletter write us at
allvegastv@aol.com
.
New to the list? See our Newsletter Archives for back issues and subscription info. Don't hesitate to forward this newsletter to friends and associates.
All contents copyright 2008 Ted Newkirk. All Rights Reserved.
Hotel Rates Published Accurate At Time Of Publication


December 3, 2008 ISSN: 1529-2770 About Us Privacy Policy
No related links found