Serving Las Vegas Visitors and Residents Since 1999
Welcome to the Insider Vibe! This is the official newsletter of AccessVegas.Com. We talk about the Las Vegas activities you really care about.
Need to contact us? Send feedback to
AccessVegas@AccessVegas.com
Missed an issue? Click to Read Back Issues Online.
---
AccessVegas.com Quick Info Menu:
| | |
| --- | --- |
| Las Vegas Essentials | Featured Shows |
Las Vegas Events
---
Las Vegas Shows, Headliners, And Concerts
---
December In Las Vegas
---
Restaurants And Dining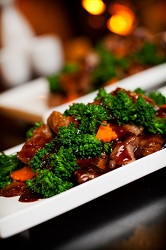 Rice & Company Celebrates Chinese New Year With Year Of The Snake Menu – Rice & Company at Luxor Hotel and Casino will usher in the Year of the Snake with a prix-fixe menu and debut of the Great Wall roll available from Sunday, Feb. 10 to Sunday, Feb. 24.
As a way to celebrate a new year full of good fortune and prosperity, guests may savor a four-course meal, priced at $65 per person. The Chinese New Year menu begins with a choice of Pan Fried Pot Stickers, Vegetable Spring Rolls or the new Great Wall sushi roll made with squid, scallop, asparagus, king crab, halibut, flying fish roe with tempura crunch topped with sambal mayo and balsamic glaze. For the second course, patrons may choose between Egg Drop Soup or Mixed Greens Salad with ginger dressing.
Tender Steak & Seafood Las Vegas Introduces Winter Menu Selections And Prix Fixe Lamb Tasting – Tender Steak & Seafood at Luxor Hotel and Casino introduces new winter dishes available throughout the chilly season.
---
Downtown / Fremont Street Experience
---
Las Vegas Economy And Real Estate
---
Gaming and Gambling
---
Getting To Las Vegas
---
Las Vegas Attractions
---
More Las Vegas News
---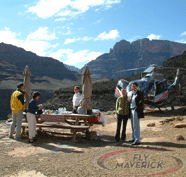 Maverick Grand Canyon Landing Tour û You will start your experience with a breathtaking flight over Hoover Dam, Lake Mead and Fortification Hill, an extinct volcano, as well as many other awe-inspiring views. After descending 3,500 feet inside the Grand Canyon on the Hualapai Indian Reservation, you will enjoy a light snack, a cool beverage and a champagne toast 300 feet above the Colorado River. Your journey will conclude with a flight through beautiful Black Canyon on your return to the South Las Vegas terminal. Operator Mustang Helicopters a division of the Maverick Aviation Group.
---
Newkirk's Notes – comments on Las Vegas from AccessVegas.Com publisher Ted Newkirk:
Hello From Las Vegas – I see that many of our friends both in the U.S. and Canada had a white Christmas (and some of you are still getting hit with snow). Our temps barely snuck into the 60's F on Christmas Eve, but we had plenty of wind. New Years Eve (which I'll discuss momentarily) is shaping up to be a little colder than usual, but not as cold as it was two years ago when the temps were below freezing at midnight. That was downright insulting!
You've probably noticed that this issue isn't as graphical as usual (when we include lots of pictures). It is more a collection of odds and ends as we finish out the year. Most of our great friends working public relations for all your favorite Las Vegas hotels, shows, restaurants, and activities — the ones who provide us with all the great pictures — are taking some well deserved time off…as I am. So this section and Members Mania will be much shorter than usual. Speaking of pics…
Photo Gallery – We're getting ready to unveil a brand new Vegas photo gallery that will also let you upload photos you've taken on previous trips! Why upload with us?
This way, all of our other readers can enjoy your photos as well. The problem with going to Flickr and trying to look for Vegas photos is that they are pretty disorganized. We won't have that problem.
We're going to work out some regular prizes to give away for favorite photos. And if you aren't Peter Lik (famous photographer and Las Vegas resident), upload anyway as we'll be giving away random prizes as well. Just for taking part, so nobody feels left out!
New Years Eve – We used to put a lot more time and effort into telling you all about our world-famous New Years Eve celebration and it continues to be better than ever. But… we found out that so very few of you come here for the event, that we really de-emphasized the amount of time we put into it. However… some basics:
For Those Not Visiting:

KLAS TV (8newsnow.com) has streamed their entire New Years Eve broadcast every year for a number of years, so I'm guessing they will be doing it again. They have cameras and crews up and down The Strip showing the revelers and parties and have amazing coverage of the midnight fireworks.

They generally start at 10 PM Pacific, but if the stream isn't up yet, check back just after 11 PM our time. Also, remember the time difference! 10 PM Pacific will be 1 AM Eastern. Or put it this way: After you are done watching that boring ball drop, you can get online and watch what a real celebration looks like!
For Those Coming:

The fireworks will go off the tops of seven properties, stretching from the MGM to The Stratosphere. However, leave out The Strat. It isn't synced with the other hotels and there is a significant gap between Treasure Island and Strat. (TI is otherwise the most northern hotel involved).

You don't want to be dead center in The Strip. You won't be able to move because of the crowds. Instead, you'll want to get down between MGM and Aria. The crowds are not as bad, and it is easier to get to the porta-potties. Pay attention to where they are as hotels won't be letting in anyone without a room key, and you'll pee your pants trying to fight the crowds once you get inside anyway.

You'll also be able to see straight up The Strip and have a nice view of distant fireworks going off at Caesars and Venetian.

Dress very warm. You are going to be outside for 2, 3, or even four hours depending how long you want to be able to walk up and down the middle of The Strip (free of traffic, which is always an amazing experience). Don't wait until 30 minutes until midnight to rush out of your hotel. That's what everybody else does and you'll be stuck in the crowds.
Happy New Year and Best In 2013!

Associate Editor / News Researcher: Rick Ziegler
Concerts and Headliners: Amy Rayner-Cooley
---
What We're Watching – Vegas Videos You'll Enjoy
---
Members Mania – We Love Our Readers!
As the year ends, I wanted to post a sampling of the great thoughts and wishes that were sent our way. We appreciate it, they mean so much to us, and it is always exciting to think that we have so many amazing readers from around the globe!

---
No related links found