Hot Hotel Happenings- Save Big Now!
This Week's Top Tours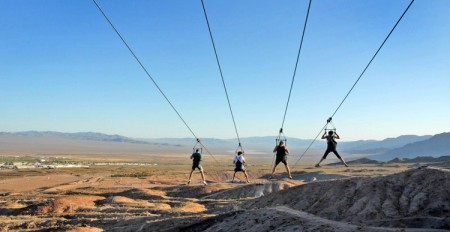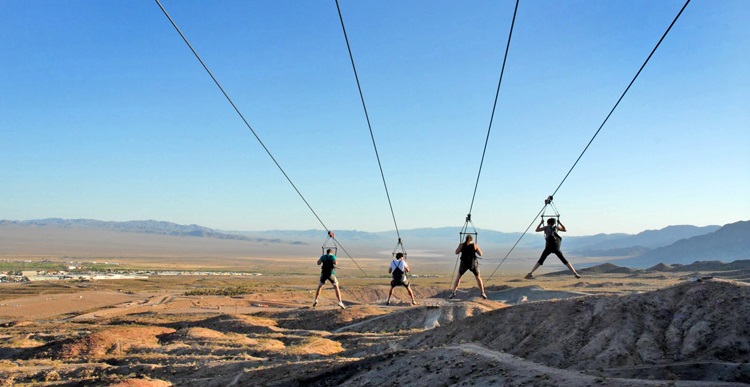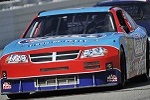 Zoom around Las Vegas Motor Speedway's NASCAR track at 160 mph with a pro driver. Thrill of a lifetime!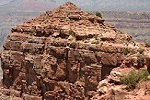 Explore the REAL West: Lake Mead, Hoover Dam, Grand Canyon Skywalk, Native American Points, Western Ranch, and More!
Featured Tour Video From Las Vegas

You can book this amazing flight now and save $21! Neon Nights Air Tour
ALL tours listed on our AccessVegas.com tour page (link above) have been hand-selected. We only work with the top, most professional companies and operators who vow to give our readers a great experience! We can not recommend nor vouch for tours not listed on here in the newsletter or on our tour page. Questions? Our tour page lists phone contacts where tour experts are available for live help!
SLS Las Vegas Hotel And Casino
New Resort Packed with Iconic Hospitality Brands is the Product of $415M Renovation of Legendary Sahara
SLS Las Vegas, the culmination of a years-long, $415 million dollar renovation of the legendary Sahara, opened its doors today welcoming the public back to the North end of the iconic Las Vegas Strip. A fully-integrated, entertainment-driven resort and casino with more than 1,600 guest rooms and suites, SLS Las Vegas features a curated collection of hospitality industry trendsetter sbeÆs most beloved brands, refined and reinvigorated for Las Vegas as well as original concepts all set in an atmosphere thatÆs both dynamic and approachable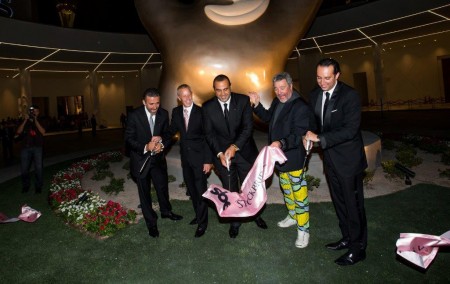 ôThis is the beginning of a new era for The Strip,ö said Sam Nazarian, Founder, Chairman and CEO, sbe. ôWe are thrilled to throw open our doors and show the world what weÆve been working on for the past several years. It feels good to be back in the former Sahara space, and we look forward to creating new, legendary memories as SLS Las Vegas.ö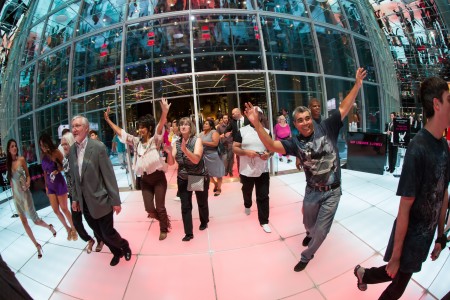 Destined to become one of the most energetic hotels on the Las Vegas Strip, SLS is high-style collaboration between Nazarian, James Beard award-winning chef JosÚ AndrÚs and design visionary Phillippe Starck in collaboration with globally acclaimed architectura firm Gensler. Highlights of the property include AndresÆ Bazaar Meat, a twist on his hugely popular concept Bazaar; the second location of The Sayers Club, one of Los AngelesÆ best-loved live music venues; celebrated restaurants Katsuya by Starck, Umami Burger, Beer Garden & Sports Book, Cleo and The Griddle Cafe; an exclusive partnership with retailer Fred Segal and The StripÆs most exhilarating nightclub, the 20,000 square-foot LiFE, a venue designed, with sbeÆs myriad years creating superior nightlife venues, to maximize the club-going experience.
Labor Day Las Vegas 2014
Recover Like A Rockstar With Labor Day Weekend Breakfast At Cabo Wabo Cantina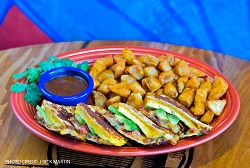 Cabo Wabo Cantina, inside Miracle Mile Shops at Planet Hollywood Resort & Casino will nurse Labor Day Weekend partiers back to a sober state with breakfast offered throughout the holiday weekend from Friday, Aug. 29, through Monday, Sept. 1.
Cabo Wabo offers a wide variety of breakfast dishes to help hangovers of any severity. Selections include: Los Huevos De Nachos, made with two fried eggs served over Cabo Wabo's famous nachos and topped with ranchero sauce; the Breakfast Quesadilla, a mix of scrambled eggs, crispy bacon, pico de gallo, melted cheese, avocado and ranchero sauce; and Chicken Chilaquiles, a traditional Mexican breakfast dish made with fresh tortillas, shredded chicken breast, onion and cheese served with a choice of green tomatillo sauce or red ranchera sauce.
The LINQ Celebrates Labor Day Weekend With Live Entertainment And Restaurant Specials All Weekend Long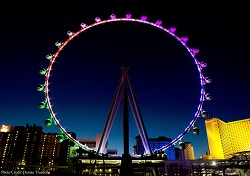 Caesars Entertainment's open-air shopping, dining and entertainment promenade – is gearing up for Labor Day weekend, August 30 through September 1 with live entertainment and special offers at participating restaurants and retail shops.
Labor Day weekend exclusive offerings and deals at The LINQ include:
Tacos & Tequila To Celebrate Labor Day With Weekend Fiesta Specials With $5 Menu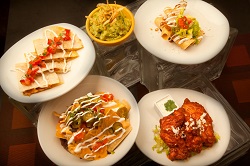 Tacos & Tequila (T&T) at Luxor Hotel Casino will raise glasses to all hard workers this Labor Day weekend with food and drink specials Friday, August 29 through Monday, September 1 from 11 a.m. to 11 p.m.Tacos & Tequila (T&T) at Luxor Hotel Casino will raise glasses to all hard workers this Labor Day weekend with food and drink specials Friday, August 29 through Monday, September 1 from 11 a.m. to 11 p.m.
Partygoers may enjoy a $5 menu including Fiesta Nachos, Haba±ero Wings, Chicken Quesadillas, Flautas, Guacamole, Dos Equis bottles, Jose Cuervo shots, well drinks, house red or white wine and sangria.
Las Vegas Tours And Attractions
Vegas Shows, Concerts, And Headliners
Television Star John Schneider Attends Absinthe At Caesars Palace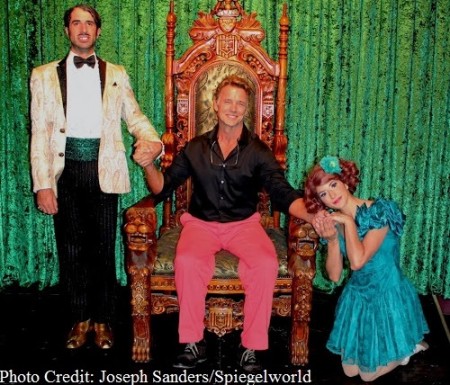 Television star and former country music singer John Schneider was spotted attending ABSINTHE at Caesars Palace on Friday, Aug. 15. Schneider, best known for his roles as "Bo Duke" on the television series The Dukes of Hazard and "Jonathan Kent" on Smallville, met with The Gazillionaire and Penny Pibbets following the performance to share his enthusiasm for the show and pose for photos with the outlandish duo.
Las Vegas Economy And Real Estate
Drinking, Dining, And Dancing
Delano Las Vegas Unveils Curated Craft Cocktail Program At Franklin Lobby Bar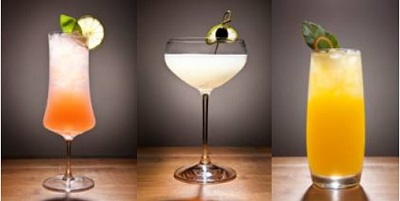 Rare, premium liquors will highlight the cocktail-centric drink menu and provide unique backbar offerings, with one-of-a-kind spirits including a custom Glen Moray scotch, a Woodford Reserve Double Oaked bourbon and Delano's hand-selected Black Barrel Mt. Gay rum. An intricate barrel aging program will infuse a creative selection of draught cocktails with layers of complex flavors, utilizing custom oak barrels stored in house. With more than two dozen craft beers by the bottle and a selection of wines-by-the-glass that is exclusive to Franklin, the beverage menu will provide an array of options to suit any taste.
New Seasonal Spirits Have Arrived At Fizz In Caesars Palace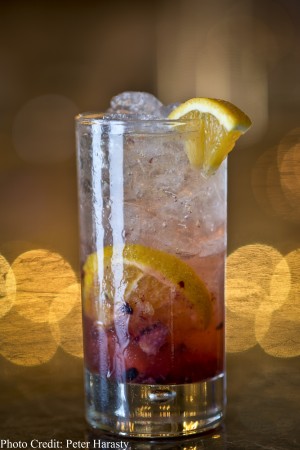 FIZZ, the lavish new champagne lounge and bar at Caesars Palace, has debuted new seasonal menu items to complement the warm summer months.
Available through the end of summer, the libations include the L'Orange Fleur, made with Solerno Blood Orange Liquer, champagne and muddled lemon, orange and blackberries, priced at $19; the Coco Republic, combining TYKU Coconut Sake, TYKU Citrus, champagne, vanilla syrup and fresh lime juice, priced at $19; and the Peachy-Ku, which combines TYKU Citrus, Ciroc Peach, Peach Schnapps, peach puree and lemon juice, priced at $19.
More Las Vegas News
Latest Concerts Added This Week!
There is no better place to see your favorite acts then in Las Vegas! You're relaxed, can enjoy a fine meal, have some cocktails without the worry of driving, and no alarm is going to jar you awake all too early the next morning.
Las Vegas Holidays And Events
Top Tickets For All United States Events
Did you know that we not only sell premium concert and event tickets for Las Vegas, but also for the entire United States as well? If you can't make it to Vegas, treat yourself to some great seats for something near you:
What We're Watching!
Vegas Videos You'll Enjoy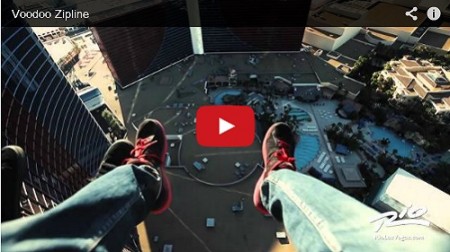 We love to hear from you, and value your feedback! Here's how to participate:
Link To Us! – Have a home page, web page, or blog? Link to us, and give yourself and your friends a quick link to find us from your site. Simply link to http://www.accessvegas.com and name the link Access Vegas!
RSS Feed – We now have an RSS/XML feed! Most RSS programs let you visit AccessVegas.com and automatically pull the feed. For those who want to enter it manually, the feed is:
http://www.accessvegas.com/xml/whats-hot.xml
Share the info: Click to Email this newsletter to a friend!
For comments or questions regarding our content or this newsletter write us at AccessVegas@AccessVegas.com
New to the list? See our Newsletter Archives for back issues and subscription info. Don't hesitate to forward this newsletter to friends and associates.
All contents copyright 2014 Ted Newkirk. All Rights Reserved.
Hotel Rates Published Accurate At Time Of Publication
August 27, 2014 ISSN: 1529-2770 About Us Privacy Policy
Physical Address: 3565 Las Vegas Blvd. South #411, Las Vegas, NV 89109
No related links found