Serving Las Vegas Visitors and Residents Since 1999
Welcome to the Insider Vibe! This is the official newsletter of AccessVegas.Com. We talk about the Las Vegas activities you really care about.
---
AccessVegas.com Quick Info Menu:
| | |
| --- | --- |
| Las Vegas Essentials | Featured Shows |
Newkirk's Notes – comments on Las Vegas from AccessVegas.Com publisher Ted Newkirk:
Hello From Las Vegas! – What has otherwise been a wimpy summer (no stretches of 112-115 F heat) is trying to go out with a temper tantrum. We're in a midst of 110 degree days at a time when we should be barely cracking 100. Normally by this time of year, I'm ready to see the heat go, but as someone who enjoys spending evenings* outdoors (dining and watching TV if I'm not headed out), I'm lamenting that we only have a few more weeks left of palatable evening temperatures.
September brings a significant drop in the daytime high, coming in at 99áand exiting at 88áby the end of the month. We see another 10 degree drop during October and come November, we are well into jacket weather.
* Summertime temps at traditional dinnertime are still above 100. I modify my summer work schedule to knock off around midnight at which time we're down around 90F. The best way to deal with summer here (schedule permitting) is to be an early riser enjoying the lowest temps of the day around sunrise, or shift your schedule so that "after work" is after midnight. Which in a 24/7 city works just fine regardless of your choice.
Rock 'N' Roll All Night, Drink Coffee Every Day? – The success of a KISS (the band) themed coffee shop (read: Starbucks) in Myrtle Beach, SC has led to the announcement of a pending location in Las Vegas. Look… I know KISS has millions of loyal fans. I'm not a KISS-aholic, but I've enjoyed their music for decades. I also like coffee. But am I going to go out of my way to have it at a KISS-themed shop? No. They may want to re-think this one, or get a liquor license. Vegas is fueled by booze. You can only sell somebody so many $5 coffees during a single day, but you can sell them quite a few drinks.
Jubilee's 30'th Anniversary, No Tats Or Implants – Jubilee at Bally's recently celebrated 30 years in business, and they are still sinking the Titanic nightly. This is pretty much your only chance to see traditional (sans-tops) Las Vegas showgirls in a big production.
Interesting tidbit I found reading all the various stories about the anniversary: Jubilee dancers can't have body art (ink) or breast implants. They feel the ink draws attention away from the spectacular showgirl costumes, and that implants are simply too easy to spot and thus also distracting from the show in general. (This could also be a move to distinguish their dancers from what you'll see at local "gentleman's clubs"). In other words, Jubilee won't be recruiting for dancers at the Hard Rock's infamous Rehab pool party…
Bouncing Back – A recent local article highlighted how locals are wondering when things will bounce back to normal for Las Vegas. That really depends. If you consider 1999 or 2003 as "normal" then I'd say we have another 2-3 years to go. Analysts are suggesting that home prices (which are currently at 1999 levels) won't begin to start increasing until at least 2013 and I agree.
If you consider 2006 to be normal, we'll get back to that economic level locally right about the time it snows on the Las Vegas Strip in July. Another article noted that it will take a decade for housing here to regain 1/2 of the value it had at the top of the bubble. Somehow, that implies that it will eventually get back to 2006 levels. Highly unlikely that will ever happen in real dollars. It was a boom. A huge abnormality.
The good news? If you are a visitor, none of this matters to you. For years, outside (the area) journalists have lumped the local housing woes in with visitor woes. Visitor volume is resuming nicely and is completely unaffected by the significant percentage of Las Vegas homes are are "under water" (financially) or in foreclosure. If you live here and are making a go of it, congratulations. If you can keep your head above water (or better) right now, you'll do extremely well as the Las Vegas economy bounces back.
Welcome Back, Jerry Lewis? – After being unceremoniously dumped from (what was to be) his last year on the MDA Labor Day telethon, Lewis has been reinstated as host. Or so it was reported. Now no one seems to know. Nonetheless, the abbreviated telethon show (6 hours) will air from the South Point hotel in Las Vegas on Sept. 4 at 6 PM Eastern time. Many Las Vegas performers including Celine Dion are scheduled to appear. In the past, admission to view the live show has been free, but expect lines and a wait while the audience churns during the six hours.
We Want Your Water – Slowly but surely, a buzz is picking up regarding pumping Mississippi River water west. It is a complete win-win. More and more people are moving to the west. Where we have water supplies that can't sustain the unlimited growth, the Mississippi frequently has far more water than it can handle, flooding out substantial areas and even entire towns and cities. Could it be done? Certainly. Right now, a pipeline is under consideration to pump oil from Canada to Texas. Currently, water from the Colorado River is pumped 200-250 miles for use in Southern California.
Would the path be easy? Not at all. With the U.S. government broke, a special taxing district involving the tens of millions affected on both ends of the spectrum would have to be put in place. Worth it? I'd vote for it. We need the water, you along the Mississippi need to stop getting flooded.
"The Train To Nowhere" Update – The Desert Xpress high-speed train from Las Vegas to Victorville, CA has gotten though the environmental impact stage and is about to go into the engineering stages. Proponents are continuing to claim that this will create more than 32,000 jobs in our area.
These people are a high as a kite. At this point, a Victorville to Los Angeles connection may never materialize as it was depending on federal funding. As it was, the journey would require a connection in both Victorville and Palmdale. If you spend time on the ground during two connections, you're probably going to completely negate the time saved by the high-speed nature of the rail. If a Victorville to Southern California link is never built, how many people are going to drive all the way to Victorville to catch a train the rest of the way? By the time you've hit Victorville, you are over Cajon Pass and already 1/4 of the way here!
In related news, no new word on the Las Vegas to Los Angles XTrain which would make the trip in 5 1/2 hours using existing rails and offer a party atmosphere (large seating, two lounge cars, TV) during the journey. I imagine they are waiting until this Desert Xpress idea finally falls flat on its face before they run with the ball.
Enjoy This Issue!

Associate Editor: Amy Rayner-Cooley
News Researcher/Editor: Rick Ziegler
---
---
Comme Ãa To Feature Outdoor French Barbecue On Labor Day Weekend – Comme Ãa, the new modern French brasserie by acclaimed chef David Myers at The Cosmopolitan of Las Vegas, will celebrate Labor Day with a special prix fixe barbecue menu on Sunday, Sept. 4.
'The Feast' will be offered from 4 until 10 p.m. on the restaurant's spectacular patio. Patrons can enjoy the breathtaking view of the iconic Las Vegas Strip as they indulge in the mouthwatering, grillade selections created by Chef Myers and Executive Chef, Brian Howard, priced at $49 per person.
Cabo Wabo Introduces Delicious New Breakfast Items – Wake Up on the Right Side of the Cantina – Sammy Hagar's Las Vegas cantina unveils new morning items to go along with their already flavorful spread. The new Cabo Wabo Cantina breakfast menu features everything from traditional eggs to exciting in-house specialties.
Hagar's rockin' cantina is known for its killer margaritas and tasty Mexican fare, but the bar has certainly been lifted with the addition of their flavorful new breakfast menu. Guests will start the day off right with their choice of several Mexican inspired dishes served from 8 a.m. until 11 a.m. Morning classics such as three buttermilk pancakes or two eggs any style served with a choice of bacon or sausage and breakfast potatoes will satisfy any early morning craving.
Rockhouse Goes College Crazy For The Kick Off Of NCAA Football – Dust off your jerseys and foam fingers because Rockhouse Bar & Nightclub is gearing up for some NCAA fun Labor Day Weekend.
The Strip's only ultra-dive bar is giving college football fans just what they need opening weekend; booze and beer pong. Revelers can root on their favorite team on any of Rockhouse 27 high definition TVs throughout the bar, while they enjoy two-for-one beers, cocktail and shots during any NCAA game. Party-goers can close out their Labor Day Weekend in true college form as they partake in Rockhouse's staple beer pong tournament Sunday night, where the champion team will take home the $500 grand prize.
Day or night, it's always the right time to party at Rockhouse. Whether people watching on the rowdy Strip-side patio by day, or dancing on the bar with an 80-ounce guitar by night, the ultra-dive bar is one of Vegas' best-kept secrets. Rockhouse gives partygoers the ultimate nightlife experience û minus the 'VIP' attitude. With a knockout lineup of gorgeous bartenders, bottle service that won't break the bank, a daiquiri bar and casual dress code, Rockhouse is definite must-visit hotspot for locals and tourists alike.
Tacos and Tequila Participates In Restaurant Week To Benefit Three Square Food Bank – Las Vegas Restaurant Week is back, with not just one, but two weeks of culinary creations from Aug. 29 û Sept. 11, and Tacos & Tequila has developed a delectable menu to help benefit Three Square Food Bank. The menu provides guests with two different dining options, the first, which is only available at lunch, is priced at only $20.11 and features three courses. Guests can start with the appetizer course and choose from T&T's homemade guacamole, a chopped or Caesar salad or tortilla soup.
Las Vegas Legends Delivers More Than History – In an all-encompassing breadth similar to his previous books in the Legends series, traveler and author Greg Niemann is proud to announce the September 2011 release of his newest book Las Vegas Legends: What Happened in Vegasà
This fall, readers have a chance to discuss the explosive content of the book with the author first hand, as Greg Niemann visits a variety of Las Vegas locations to promote his work. His upcoming Sin City itinerary includes:
Saturday, September 17, 12 pm, Old Las Vegas Mormon Fort State Historic Park (Discussion & Signing)
Sunday, September 18, 1-4 pm, Barnes & Noble, Northwest Las Vegas (Signing)
Sunday, September 18, 7 pm, Spring Mountain Ranch State Park (Lecture to Docents)
Monday, September 19, 2 pm, Gambler's Book Club (Signing & Podcast)
Tuesday, September 20, 6 pm, North Las Vegas Kiwanis (Meeting Speaker)
Saturday, October 1, 12-2 pm, Book Boutique (Signing)
Hard Rock Hotel Las Vegas Unveils 35 Steaks and Martinis – The premier entertainment destination presents a traditional steakhouse concept with a Hard Rock edge, beginning September 2 – Hard Rock Hotel & Casino is synonymous for bringing life to the saying, "party like a rock star," with its rock and roll entertainment, famous poolside and nightlife parties, exquisite restaurants and luxurious hotel accommodations, all under one roof since its inception in 1995. Continuing to transform the legendary Sin City experience, the off-strip property introduces its newest culinary destination, 35 Steaks + Martinis, beginning Monday, September 2.
MGM Grand Las Vegas Receives Most 2011 Wine Spectator Restaurant Wine List Awards In Country For Second Consecutive Year – MGM Grand continues to be the industry leader for another year as Wine Spectator confirms an extraordinary number of wins for the hotel during the 2011 Wine Spectator Restaurant Wine List Awards. For the second consecutive year, an incredible 11 MGM Grand restaurants including JoÙl Robuchon Restaurant, L'Atelier de JoÙl Robuchon, Tom Colicchio's Craftsteak, Nobhill Tavern by Michael Mina, Seablue by Michael Mina, Pearl, Shibuya, and Fiamma Trattoria & Bar, Emeril's New Orleans Fish House, Wolfgang Puck's Bar & Grill, and Diego garnered awards, more than any other property in the world.
Help out by dining out! This year Las Vegas Restaurant Week is a two week celebration of fine dining in celebration of the 5th Anniversary, kicking off on August 29th and ending September 11th – Las Vegas Restaurant Week – Help out by dining out! This year Las Vegas Restaurant Week is a two week celebration of fine dining in celebration of the 5th Anniversary, kicking off on August 29th and ending September 11th.áDuring Restaurant Week you can enjoy an exclusive three-course menu for $20.11, $30.11 or $50.11, with a portion of each meal donated to Three Square Food Bank.
Wynn and Encore in Las Vegas Restaurant Week Specials – Wynn Las Vegas and Encore will take part in the fifth annual Las Vegas Restaurant Week to benefit Three Square, a non-profit organization that works to combat hunger in Southern Nevada.
WHO: Participating restaurants include:
À La Cave Wine & Food Hideaway at Wynn Las Vegas
À Lakeside at Wynn Las Vegas
À Stratta at Wynn Las Vegas
À Society CafÚ at Encore
MGM Las Vegas Hotels Participates In Las Vegas Restaurant Week Aug. 29 û Sept. 11 – Get ready to feast like a king as Las Vegas Restaurant Week 2011 kicks off Aug. 29 û Sept. 11 at select MGM Resorts International restaurants. For the fifth consecutive year, the finest restaurants, celebrity chefs and Master Sommeliers will come together to support Three Square, a non-profit organization working to end hunger in Southern Nevada.
---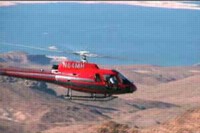 Skywalk Odyssey Grand Canyon Tour û Your direct helicopter flight to the Grand Canyon Skywalk departs from the Las Vegas Strip. Experience a bird's eye view of the Grand Canyon, Lake Las Vegas, Lake Mead, Hoover Dam and the Las Vegas Strip on your flight. Upon landing at the Grand Canyon, get ready to witness a true engineering marvel, The Grand Canyon Skywalk.
---
What We're Watching – Vegas Videos You'll Enjoy
---
Members Mania – We Love Our Readers!
My husband and I will be visiting Las Vegas in September and are looking for a restaurant recommendation. We are not opposed to paying a little more for a good dining experience. Heard the steak house at Harrah's is good, but too noisy. Also heard the Stratosphere is not as good as it used to be, but don't know if this is true.
Thought of trying the steak house at New York New York, but it doesn't seem to have a view of the strip. Any advice on an excellent steak house or other fine restaurant with a view of the strip and quiet atmosphere would be greatly appreciated.
We always look forward to reading your news letter and hope you can guide us to a good restaurant.
Denny and Arlene from Pennsylvania
Ted Responds:
Voodoo Steakhouse at the top of the Rio offers an amazing view of The Strip in a subdued setting.áThere is also nightclub called Voodoo, but it not on the same floor as the restaurant. Two different experiences. (Menu)
Alize at the top of The Palms is also a complete winner with both food and view. (Menu)
I've heard that Stratosphere (Top Of The World Restaurant) has hired a new executive chef and are trying to get their act together, but too many years of relying on the view (and not the food or service) leaves me leery to suggest it. I'll probably get up there this winter to see if it has improved.
Mon Ami Gabi (Menu) can seat you outdoors literally ON the Las Vegas Strip with a view of the Bellagio Fountains or you can really splurge on the Eiffel Tower Restaurant (Menu), both at Paris Las Vegas.
Make sure to let us know how things went!

---
In your recent newsletter you discussed statistics regarding people moving to Vegas whereby school enrollment and employment are not going up accordingly. I think the difference now is all the retired Canadians buying condos and small houses in your area. Our friends have purchased everything from a Soho loft with a gorgeous view of the Stratosphere and other friends bought small ranchers in the Green Valley area close to the airport. We are considering Henderson.
Of course there are no children and none of us need jobs due to our retirement funds just going into our bank accounts. We can live down there half the year, pay for utilities half the year, and get away from our cold winters cheaper now than traveling in "snowbird" rv's due to the housing "deals" in Nevada. Hopefully we will help your economy by spending it in your wonderful friendly city that we have been visiting since the early 80's at least 3 times a year!
Ardie Lush
Ted Responds:
The powers that promote Las Vegas have been woefully behind in targeting retirees like yourself who create very little burden on our local systems (no kids in school, you have health care coverage so not a drag on the county hospital) and I'm scratching my head why. We offer sunshine, better weather than many parts of North America, and unlimited entertainment. We're happy to have you!
The only downside is that your property won't appreciate for a few years. But, homes/condos are so cheap that even if you use it just a few weeks here and there, you are getting your money's worth. Buy a solid but inexpensive car (Nevada's car tax is based on value) to keep down here and all you have to do is hop an airplane ride to Las Vegas and you're still right at home.

---
I'm a Tour Director who regularly visits Las Vegas. Your newsletter helps me keep current on politics, construction, new development, what's hot and what's not and just things I need to point out to my passengers.
Thanks for helping me to do my job better.
John Schueler
We love to hear from you, and value your feedback! Here's how to participate:
---
More Las Vegas News – Shows – Events