Serving Las Vegas Visitors and Residents Since 1999
Welcome to the Insider Vibe! This is the official newsletter of AccessVegas.Com. We talk about the Las Vegas activities you really care about.
---
AccessVegas.com Quick Info Menu:
| | |
| --- | --- |
| Las Vegas Essentials | Featured Shows |
Newkirk's Notes – comments on Las Vegas from AccessVegas.Com publisher Ted Newkirk:
Hello From Las Vegas! – We're almost halfway into August and it looks like we're going to get out of summer without any obnoxiously hot stretches. The official temperature bumped the 111F mark just a couple of times, but overall the low 100's have been typical. The warm air mass that usually sits over the desert southwest blasting Las Vegas, Phoenix, and inland Southern California moved east this summer to demolish Texas, Oklahoma, and Arkansas as well as hitting most of you in the Eastern time zone with some pretty muggy days. Who'd have thought that Las Vegas would have been a place to come "cool off" this summer!
Speaking of time zones and with NFL preseason football already upon us, don't forget the time zone difference when you're here and want to catch your favorite team play. The first Sunday games start at 10 AM and Monday Night Football has a 5 PM start. Failure to take this into account could have you missing part of a game you really want to see.
I had the opposite happen to me about 10 years ago. I was in the Destin, Florida area in November and back then, Monday Night Football started at 6 PM Pacific time. Completely forgetting that I was now in Central Time, I showed up at Anglers Sports Bar (great place, right on the beach) about 5:30 PM, took a seat at the bar, and muttered to myself how empty it was with MNF pending. About 6 PM I realized that the game's start wasn't for two hours!
The Next Mr. Las Vegas… – Wayne Newton has been Mr. Las Vegas for decades, and deservedly so. Comedian George Wallace has billed himself as the "New" Mr. Las Vegas. But the "new" face of Las Vegas will be our beloved former Mayor Oscar Goodman, who has accepted a $60k job per year from the LVCVA (Convention/Visitors Authority) to be the top promotional officer for our area. This is a great move and money well spent. Goodman has worked tirelessly to promote Las Vegas and probably has more mental acuman than the entire rest of the brass (head honchos) at the LVCVA. He'll be putting a lot of their previous efforts to shame.
Speaking Of Oscar, And Speakeasy's – The Plaza's former Center Stage Restaurant (which also housed Firefly for about a year) under the dome facing Fremont Street will soon be the new home for Oscar's, a fine dining restaurant eponymously named for Oscar Goodman. (No word as to whether he's simply lending his name, or has a financial investment). In related news, a salon for men will also be opening at the remodeled property. Why is this of note? The stylists will be clad in bikinis and lingerie. "But honey, I really needed a haircut…".
June Numbers Are In – Visitor volume grew a phenomenal 7% comparing June 2010 to June 2011. The dark days of (seemingly) having The Strip all to myself are gone. It was nice to not wait in many lines, but financially we're obviously happy at the increases. Plus, Las Vegas just doesn't seem right unless it is jam-packed and the party is non-stop.
Interestingly enough, we've seen the "We're not coming back to Las Vegas because it is too expensive" letters trail off. Somebody's coming back, and often. PS We've gone a record two months with no one complaining about the airfare. Something that nobody (nor the hotels nor the local government) can do a thing about. Write and complain to Delta.
Gaming Revenue Up As Well – Betting revenue on The Strip climbed over 8% during the same period. Interestingly enough, downtown betting revenue fell over 4%. We do keep getting email regarding how tight the slots on The Strip are. We've suggested a million times that if you are a slot player, you need to try downtown where the players are winning (which is why gaming revenue for the downtown hotels has fallen despite an uptick in visitors to Fremont Street). Now, the proof is in the pudding. Quit complaining if you choose to play where things are tight. If more of you took your slot play downtown, hotels on The Strip would be forced to loosen up.
An Evening To Honor Sonny West – Pete "Big Elvis" Vallee hosts top Elvis tribute artists, musical entertainers and celebrity guests honoring Sonny West who was Elvis confidant & head of security, Memphis Mafia member, author and friend. Sonny West, a Friend, Confidant, Chief of Security for Elvis Presley, Member of the KingÆs Memphis Mafia and Author has suffered severe medical challenges since earlier this summer, resulting in a lengthy hospitalization and financially devastating medical bills. Pete Vallee is bringing the Elvis Community together for this Event to raise donations for Sonny. More details and ticket info at www.BigElvis.biz
Weekly Las Vegas Trivia from the upcoming book Las Vegas Legends by Greg Niemann Available September 2011:
The Nevada legislator who in 1931 drafted the bill to legalize gambling, Phil Tobin, did not gamble and had never visited Las Vegas.
NevadaÆs Black Book (List of Excluded Persons who can't enter casinos) originally had only 11 names. Today 34 remain from a total 56 listed through the years.
Enjoy This Issue!

Associate Editor: Amy Rayner-Cooley
News Researcher/Editor: Rick Ziegler
---
| | |
| --- | --- |
| Skip the airport taxi hassles and arrive at your hotel in style: Check out driver and limo service availability now! | |
---
Legendary New York Restaurant Old Homestead Steakhouse To Open At Iconic Las Vegas Strip Resort Caesars Palace – Continuing to reinforce its positioning as a premiere dining destination in Las Vegas, Caesars Palace will become home to one of New York City's most historic restaurants – Old Homestead Steakhouse. The announcement made today by Caesars Palace and by brothers Marc and Greg Sherry, whose family has been associated with Old Homestead in New York for decades. A classic eatery known for its quality steakhouse selections and legendary history Old Homestead will replace Neros restaurant.
Rhumbar Hosts Day Parties On The Patio – Spend Weekend Days on the Rhumbar Patio – Rhumbar, the stylish cocktail and cigar lounge at The Mirage, will host weekend parties on the patio this summer and fall. DJs Larry Lynx and Enrie will take over the ones and twos every Friday, Saturday and Sunday from 2 p.m. until 6 p.m., creating the perfect place for partiers to spend their day.
Lobster Rolls Into Las Vegas! The LEV Restaurant Group Brings A Taste Of Maine To The Strip With Debut Of Lobster ME – From classic New England style lobster rolls to not-so classic lobster ice cream, Lobster ME is a celebration of all things lobster.
Forget the bibs and butter û lobster lovers have a new way to indulge with the opening of Lobster ME, the newest fast-casual concept from The LEV Restaurant Group in Las Vegas. With its prime location on the Las Vegas Strip in the Miracle Mile Shops at Planet Hollywood Resort and Casino, Lobster ME is bringing a taste of New England to the least likely of spots û the desert.
McFadden's To Host Labor Day College Party Weekend – Celebrate Labor Day Weekend with 'Beerfest,' Live Music, Football and 'Sunday Funday' – McFadden's Restaurant and Saloon at the Rio All-Suite Hotel and Casino will celebrate Labor Day weekend with a big college bash. Kicking off Thursday, September 1, with a college night 'Beerfest' and wrapping up 'Sunday Funday,' September 4, the Labor Day weekend partying is non-stop college fun at McFadden's.
Cabo Wabo Cantina Celebrates Labor Day With Killer Drink Specials – Spend Labor Day Weekend with Drinks on the Cabo Wabo Cantina Patio – Cabo Wabo Cantina inside Miracle Mile Shops at Planet Hollywood Resort and Casino will celebrate Labor Day through the entire weekend with food and drink specials on the patio. Sammy Hagar's electrifying Las Vegas cantina is the perfect place to kick-back with an adult beverage while soaking up the sun from Friday, September 2 through Monday, September 5.
Bellagio Presents Decadent Epicurean Epicenter Series Dinner Featuring Husic Vineyards Saturday, September 17 – Indulge in the latest installment of BellagioÆs Epicurean Epicenter series as the wines of Husic Vineyards are showcased in Tuscany Kitchen Saturday, September 17 at 6:30 p.m. Guests will be treated to a four-course menu created by Prime Steakhouse Executive Chef Sean Griffin complemented by great wine pairings from Napa ValleyÆs Husic Vineyards.
---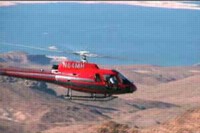 Grand Canyon Landing Tour û You will start your experience with a breathtaking flight over Hoover Dam, Lake Mead and Fortification Hill, an extinct volcano, as well as many other awe-inspiring views. After descending 3,500 feet inside the Grand Canyon on the Hualapai Indian Reservation, you will enjoy a light snack, a cool beverage and a champagne toast 300 feet above the Colorado River. Your journey will conclude with a flight through beautiful Black Canyon on your return to the South Las Vegas terminal. Operator Mustang Helicopters a division of the Maverick Aviation Group.
---
What We're Watching – Vegas Videos You'll Enjoy
---
Members Mania – We Love Our Readers!
All I have heard from Vegas casinos is that they have not tightened their slot machine payouts. Well today I read an article from weeklyseven.com news talking about how one place called Las Vegas Club has loosened their slots by as much as 40%.
They said that it took only one week for slot players to realize that they really did loosen the slots, but when they did realize it was true they came in droves to play. Their business and slot play has tripled within seven weeks. As I said before don't blame the economy Las Vegas, blame your slot payouts.
Mick
Ted Responds:
We linked to that article in our "More" section a few weeks ago. There seems to be little question that slots on The Strip are as tight as ever. As I noted in my section earlier, go play downtown (where Las Vegas Club is) until The Strip gets the message.
Speaking of, more and more people are coming to town again. They just aren't spending as much. While the economy plays a factor, one also gets conditioned to not spend so much money when it vanishes so quickly.

---
Greetings, I have two questions.
1. My husband and I will be vacationing this September in the Cosmopolitan hotel and have heard mixed reviews as to what tower to stay in as far as noise is concerned ?
2. We will be renting a car and talking it to the Grand Canyon and do not know which to go to the South or the West rim ?
Thank you,
Shari
Ted Responds:
Noise is a fact of life with more and more indoor/outdoor nightclubs and music venues appearing each year. Wynn/Encore has issues, Imperial Palace (overlooking Harrah's Carnival Court) and Golden Gate downtown with rooms butting right up against a Fremont Street Experience stage that has live music until 1 AM most nights.
Upon check-in at any venue known for their outdoor nightlife, politely but firmly tell the desk clerk that you are not a partier or night owl and are concerned about noise from the outdoor nightlife. Request that they take that into consideration when assigning you your room.
As far as driving to the Grand Canyon… DON'T. The west rim is "drivable" in name only. Upwards of four hours, with much of the last stretch being winding, hilly, dirt road, I'd leave this one to the professionals (numerous bus tours make the trip). OR, rent an SUV and pack plenty of food and water. Much of the trip is "the middle of nowhere".
You're looking at 5+ hours to get to the south rim (which is the area most people think of when they think "Grand Canyon"). Driving round-trip and seeing the Canyon in one day will be brutal. I'd drive to Williams (one hour south of the canyon), leaving Las Vegas in the early afternoon, planning a Hoover Dam stop on the way. Overnight in Williams and up to the Canyon for a mostly full day, then an evening drive back to Las Vegas.
When you start factoring in all the time and money, you may wish to check out our friends at Maverick Helicopter Tours. In just the amount of time it takes to drive to the canyon and back, they'll whisk you there in comfort, provide you a mind-bending view of the canyon (with one tour that even stops on the canyon floor), and get you back home in time to enjoy plenty of your day in Las Vegas.
Having said that, if you are a "road trip" kind of person, the two-day jaunt over in a rental car could be a lot of fun for you. Plan an extra 30 minutes in your trip over to Williams and you can detour on Old Route 66 from Flagstaff through Peach Springs and into the world-famous historic Route 66 town of Seligman.

We love to hear from you, and value your feedback! Here's how to participate:
Want to comment on a current reader post? Use the comment box on that particular web page. Many of the stories we post also have comment boxes at the end of the story. Make your voice heard!
Drop us an email at AccessVegas@AccessVegas.com – We read them all!
Call our recorded comment line at 702-507-0055. We listen to every call.
---
More Las Vegas News – Shows – Events
No related links found