Serving Las Vegas Visitors and Residents Since 1999
Welcome to the Insider Vibe! This is the official newsletter of AccessVegas.Com. We talk about the Las Vegas activities you really care about.
---
AccessVegas.com Quick Info Menu:
Las Vegas Essentials

Featured Shows

Photos and Wallpaper
Newkirk's Notes – comments on Las Vegas from AccessVegas.Com publisher Ted Newkirk:
Hello From Las Vegas! – Winter stormed into much of the U.S. this past week and Las Vegas was no exception. Wednesday only hit 60 degrees (F) with (what would be called) tropical storm level wind gusts. Thankfully, temperatures have rebounded into the mid-70's.
M Resort Las Vegas – Las Vegas' newest resort continues to get raves from our readers. Photographer Greg McFalls covered the resorts "open to the public" Labor Day festivities and we finally have some space to run them. If you want to get a nice look at the M Resort and see how the locals party on the holidays, click to our M Resort Las Vegas Labor Day 2009 photo set.
Frank Caliendo – We finally have Frank Caliendo tickets available: Frank Caliendo at Monte Carlo Las Vegas Tickets
Casino Legends Hall of Fame – We still get inquiries about the this exhibit which was at the Tropicana for years. Sadly, the exhibit is permanently closed. However, I remembered that we covered the 2002 Casino Legends Hall of Fame induction ceremony featuring Pat Cooper, The Characters, Oscar Goodman, Charo, Vicki Carr and Trini Lopez. And guess what… we still have the video online. You can view this blast from the past at 2002 Casino Legends Hall of Fame Ceremony Video
"Governor" Goodman Update – Mayor Oscar Goodman is still pondering a run for governor, but pulled back on his (all but announced) plans to run. Polls show he'll do well in a crowded field, but the next governor will face some of the most difficult budget issues the state has ever seen. This year, the legislature basically combined using stimulus money and putting off many hard decisions that will eventually have to be made.
One can understand that the self-proclaimed "World's Happiest Mayor" isn't in a hurry to trade in his "gin and showgirls" job for a much tougher, less visible one (Note: Goodman actually works hard at city business as well, but is no stranger to the glamor side of being mayor). If you attended the Vicente Cigars grand opening (and took advantage of the open bar and amazing complimentary Cuban cuisine), you can view pictures of the event by clicking on the photo below.

Mayor Oscar Goodman with "Don" Vicente Perez of Vicente Cigars
Of Interest To Guys – We recently stopped into Gold and Silver Pawn Shop (better known as the TV show Pawn Stars) at 713 Las Vegas Blvd S. It really is a working pawn shop, and they really do have items like Super Bowl rings and Olympic Gold Medals on display along with some of the most interesting stuff I've seen in a long time (everything from old coins to antique guns). And yes… the guys from the show are really behind the counter.
Our suggestion for little "Guys Adventure" downtown: Lunch at Chicago Joe's (820 S 4th S.), then a one block walk over to Pawn Stars, then a block walk north to Don Vicente Cigars (624 Las Vegas Blvd. S.) to enjoy Cuban ex-pats roll cigars for you. From there, you are only a 1/2 mile walk up to Fremont Street Experience (downtown casinos). Ladies… encourage your man to go. Perfect opportunity for you to get some shopping in while the boys get some grub, meet some of their TV favorites, and experience authentic Cuban rolled cigars.
Out Of Water – A judge has killed a previous ruling which would allow the Las Vegas area to import water (via pipeline) from the Eastern Central area of Las Vegas. The Southern Nevada Water Authority has acquired rights to the water, but residents of that area are worried that it would create and Owen's Lake (California) type of problem where the area pretty much dries up.
Despite the fact Las Vegas sits a mere 15 miles from the Colorado River, rights to Colorado River water were divided up when virtually no one lived in Las Vegas and the vast majority of river water is diverted hundreds of miles to Southern California and Central Arizona. Without the ability to acquire water from elsewhere, Las Vegas will (at the very least) become growth restricted in a few years and could also face water shortages during drought. While water shortages are unlikely to be felt by tourists, residential restrictions may be put in place.
Despite the notion that Las Vegas resorts "waste" tons of water with elaborate landscaping and water displays, the amount of water they use when compared to the amount of guests who enjoy the benefits is actually very water savvy. In addition, water for many Las Vegas water attractions is greywater.
Take Me Down To Cabo Wabo – Sammy Hagar's Cabo Wabo Cantina opens at Planet Hollywood in just a couple of weeks. Nearly a decade ago, a Cabo Wabo was planned for Sunset Station and all Station Casinos started offering Cabo Wabo tequila drink specials. Just a couple of years ago, we had pretty strong rumor that one of the Harrah's owned casinos would be end up being the long-sought-after home to this exclusive bar/grill. (Only two others exist: One in Cabo San Lucas, Mexico and one in South Lake Tahoe). Planet Hollywood ended up with the former Trader Vic's space available, a coveted spot overlooking the Las Vegas Strip. More on this next issue.
Enjoy This Issue!

Ted Newkirk
CEO/Managing Editor
Associate Editor: Amy Rayner-Cooley
News Researcher/Editor: Mark Jacobs
---
Las Vegas Is On Sale!
Get Great Rates At All Hotels:

Bally's from $39,

El Cortez from $28,

Fitzgeralds from $23,

Hooters from $20,

Orleans from $24,

Riviera from $27,

Sahara from $20,

Stratosphere from $32,

Tropicana from $28,

Tuscany from $20,
More Savings At All Vegas Hotels!
---
Defending The Caveman û A Hilarious Look At The Genders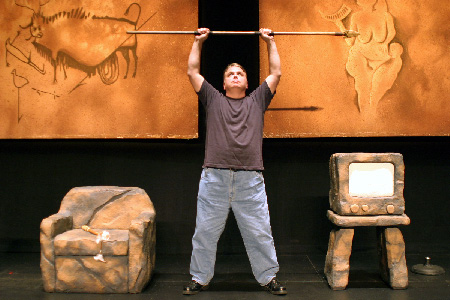 ôDefending The Cavemanö is by far one of the funniest shows on the Las Vegas Strip. The fun starts even before the show! Stroll on into the showroom and youÆll be greeted by a caveman and a cavewoman, who will pose for pictures with you. "Defending the Caveman," a one-man show performed by Kevin Burke, is about the inherent differences between the sexes and how we relate to one another.
---
Madame Tussauds û Letting You Hang Out With The Stars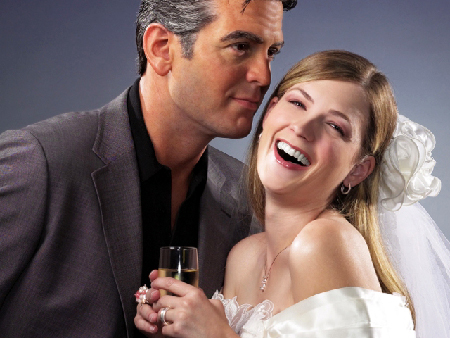 Nestled deep within the outskirts of the Venetian Hotel and Casino is a chance to meet and mingle with some of the greatest celebrities and historical figures of our time. It doesnÆt matter if they are still alive or not, or even if theyÆre from this century. TheyÆll be waiting for eager visitors to hang around them, or even snap as many playful photos as one wants with them, and they wonÆt even say a word. Of course, the fact that these "celebrities" are made from wax could have something to do with all of this.
---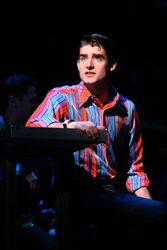 Jersey Boys Las Vegas Welcomes New Four Season Drew Gehling
– Now in its second smash-hit year at
The Palazzo Resort-Hotel-Casino
, JERSEY BOYS Las Vegas welcomes Drew Gehling to the talented cast. Gehling will assume the role of Bob Gaudio with the Las Vegas Company until November 8. No stranger to the JERSEY BOYS family, Gehling comes to Vegas from the Chicago Company where he was well known for his portrayal of Bob Gaudio. Joining Rick Faugno (Frankie Valli), Jeff Leibow (Nick Massi) and Deven May (Tommy DeVito), Gehling will be performing in a unique, custom-built theatre that is currently the only place on the West Coast to see JERSEY BOYS.
Super-Starlet Holly Madison Signs Yearlong Extension With Peepshow At Planet Hollywood Resort & Casino – PEEPSHOW, Las Vegas' newest hit production and The Strip's only striptease spectacular is pleased to announce that Holly Madison has extended her run as "Bo Peep" in PEEPSHOW at Planet Hollywood Resort & Casino and will continue to dazzle audiences until September 2010. Madison began her well-received run as "Bo Peep," a modern woman who has yet to find her own confidence and sexuality, in June. Joining Madison beginning September 21 is pop star (Danity Kane) and Playboy Cover Model Aubrey O'Day who will star in the role of the "Peep Diva" (originated by the Spice Girls' Mel B).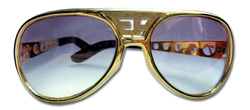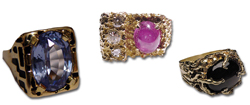 Elvis Is Back At Imperial Palace Las Vegas – The King's Ransom Museum Keeps Presley's Legacy Alive – Imperial Palace Las Vegas Las Vegas welcomes The King's Ransom Museum, a one of a kind exhibit of Elvis Presley artifacts and priceless personal treasures, on Oct. 21, 2009. This multi-million dollar collection is on display for the first time ever in Las Vegas, the very city where The King set up court and reigned supreme in the 1970's. The King's Ransom Museum provides an exciting opportunity for fans to get a rare glimpse into the life and career of one of the world's greatest entertainers, Elvis Presley. Showcasing pieces from both Elvis' personal life and his acting and singing careers, The King's Ransom Museum is truly unlike any other exhibit.
Golden Gaming And The Kurt Busch Foundation Hit The Greens For Golf Tournament Fundraiser Tuesday, Dec. 1 – The Kurt Busch Foundation and Golden Gaming, Inc. hit the links in support of the foundation with the Golden Gaming Golf Tournament hosted by Kurt Busch at the DragonRidge Country Club on Tuesday, Dec. 1. "This tournament is a great way to have a good time with friends while playing for a good cause," said Busch. "It's always nice to see the support the foundation gets in my hometown of Las Vegas."
MesmerEyes Opens at Bellagio – MesmerEyes offers a collection of luxury eyewear including such renowned brands as Porsche Design, Barton Perreira and Alain Mikli. Custom prescription lenses also are available. MesmerEyes is the first-ever boutique for Eye Lux LLC, dedicated to providing exceptional eyewear and unparalleled service in a luxury environment. Located just off BellagioÆs main lobby next to the concierge desk, MesmerEyes is open daily from 10 a.m. to midnight.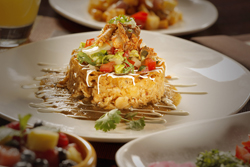 T&T Has The Deadliest Cure For The Halloween Hangover – Recover from Halloween mayhem and celebrate El Dia de los Muertos – that's The Day of the Dead for you gringos – at Tacos & Tequila (T&T) on Sunday, November 1. Take that morning walk-of-shame with pride and strut on over in last night's costume – we won't tell. T&T's $1,000 Deadliest Dressed costume contest is the perfect excuse to still be wearing leftover Halloween attire. The fiesta will heat up from noon until 5 p.m. with killer brunch and drink specials and spooky entertainment.
Chickenfoot – Joe Satriani, Sammy Hagar, Michael Anthony & Chad Smith Coming To Hard Rock – Rarely has a band come freighted with such expectation and promise than the new outfit that calls itself Chickenfoot. It's a silly name for a band — and album — that kicks a donkey's ass six ways to Sunday and back again. Maybe that's because long before the four men who comprise Chickenfoot came together they already filled the pages of rock history with enough individual mind-blowing chapters to boggle the mind. The news that they've pooled their inordinate talents to one collective whole quickly spread across the Internet last year (and perhaps that crazy name helped just a little).
Rock & Roll Hall Of Fame Legends The Four Tops Return To The Orleans Showroom November 20-22 – The Four Tops, whose meteoric rise to fame began with their 1964 Motown hit "Baby I Need Your Loving," bring their soulful songs to The Orleans Showroom, November 20, 21 and 22 at 8 p.m. each evening. One of the few groups to have hits in three consecutive decades, The Four Tops' songs were splashed across the pop and R&B music charts from the 1960s through the 1980s. "I Can't Help Myself," a 1965 R&B and pop smash, is one of Motown's longest-running chart toppers.
Harlequin Art On Display At Paris Las Vegas For Three Month Exhibition The Heart Of A Woman: Harlequin Cover Art 1949-2009 – In celebration of Harlequin's 60th anniversary, the internationally recognized publisher is sponsoring an exhibition of original cover art that will focus not only on the changing shape of desire and fantasy but also on the social meaning and context of these images. THE HEART OF A WOMAN: Harlequin Cover Art 1949-2009 debuts at the Paris Gallerie on Oct. 24, 2009 and will be on display until Jan. 31, 2010. Open to the public at no charge, the gallery is located just outside of the Paris reception area. Hours of operation will be 10 a.m. to 10 p.m.
Belgian Chef Unites With Chef Kerry Simon For Decadent Beer Dinner At Simon At Palms Place – Chef Kerry Simon unites with seventh generation Van Steenberge Brewery owner Jef Versele and Acclaimed Belgian Beer Chef Achim Vandenbussche to present guests with a special collaborative dining experience. Each of the five dinner courses will be masterfully paired with a world-famous Belgian beer.
Paris Las Vegas Welcomes The 2009 Harvest With 3rd Annual Beaujolais Nouveau Wine Celebration Beaujolais Nouveau Est Arrive! – On Wednesday, Nov. 18 – Honoring the famed Parisian tradition, Paris Las Vegas once again welcomes the arrival of Beaujolais Nouveau for the properties 3rd annual wine celebration. This year's highly anticipated celebrity kick-off will feature a traditional grape stomping that is reminiscent of the iconic "Lucy" scene on Wednesday, Nov. 18 at 3 p.m., coinciding with midnight festivities in Paris, France.
---
These are only a few of the many Easy Vegas Deals we find each and every week (many of which happen too quickly for newsletter deadline). For a complete and constantly updated listing:
Bookmark and Visit EasyVegasDeals.com daily (Monday – Friday) or

Enter

http://www.easyvegasdeals.com/feed/

into your RSS feed list (for those of you who use RSS/XML feeds) or
---
Members Mania – We Love Our Readers!
I find it hard to believe all the people who say that Vegas is hurting, and attendance is down. We were at the Flamingo from October 11 to the 18th, and tried to get a late checkout because our flight didn't leave till 11:30pm. The best they could do for us was 1:00pm because they were completely filled up. There's at least one hotel that's not suffering.
Glenn Kinzie from Whitby, Ontario
Ted Responds:
You observe correctly. Las Vegas is drawing over 3 million people a month (which was the norm up until we had a couple of boom years).
Now… gaming companies (hotel/casinos) are hurting financially for a couple of reasons:
1. Rooms are deeply discounted right now.
2. People are not gambling as much (which is just as much the result of the tight machines as it is the economy).
But we're not exactly running a ghost town here! The doom and gloom about our unemployment and bad housing market gets mixed in with news that tourism is down (from the record highs) by outside media to create a story. We routinely get stuck in traffic on The Strip mid-afternoon in the middle of the week. Not exactly the sign of an empty town.

---
We are going to be in Las Vegas in November. Is there a way to find out where any TV shows or movies are being shot at this time?
Also, are there free bus trips to Laughlin any more?
Fred Moss
Ted Responds:
Movies and TV shows don't publicize that they are going to shoot, as it would create a crowd control nightmare. I've seen many movie shoots and TV commercials being filmed but it was always due to being in the right place at the right time (usually late at night). Every once in a while when hundreds of extras are needed for a crowd scene, a note will be in the local paper a day or two ahead of time.
Last issue, we did note info regarding the current version of Let's Make A Deal at The Tropicana.
I'm not familiar with any free Laughlin trips so I don't want to suggest a particular one. I'd imagine they might still exist. If they do, a web search would be your best bet.

---
I'm staying at the Tropicana and the Palace Station, and they both were booked from your website. Both hotels are charging fees that were unexpected. I believe that the Trop charged a $8.99 per day fee, and someone told me that Palace Station will charge a stiff $ 17 per day charge.
I would not have booked if I knew that ahead of time. I was told that these charges were for use of facilities, such as the gym, but I had no plan and didn't use any of those facilities. Please clarify as I felt that I was unknowingly ripped off by both hotels. Thanks.
Joe
Ted Responds:
Most hotels everywhere have started charging mandatory "resort fees" that are not included in the original price. It is similar to airlines charging a fee for bags, which is not included in the price of a ticket. I am stuck paying them myself and notáfond of them.
Palace is on the steep side because of their airport and Strip shuttles for guests (which are worth it if used, saving a significant amount in cab fare).
You could perhaps write your government representatives and note that this seems like fraudulent activity on the part of the hotels. Perhaps if enough people speak up, things will change. On the flip side, even with resort fees you are still paying far less than a comparable room would cost in another city.
Upon checking in, you may wish to call aside a front desk manager, complain about the fees, and note that you are taking it out of your gambling budget you were intending to spend at their hotel. If enough people complain, maybe they will modify their policies.

---
I just want you to know that your newsletter it outstanding. I usually read it a little more closely when I'm planning a trip (3-4 times a year usually), and still read certain sections (Members Mania) all the time. Anyway, you do an outstanding job with this newsletter!
Mark from Raleigh, NC
Just wanted to sayáThank You. Due to the economy a vacation has not been in the cards this year. We use to go to Vegas at least twice a year. But thanks to your news letter, that comes every week it helps me stay in touch with "my Vegas feelings". I know Ill be back soon, until then keep the news letter coming to, that keeps me there in spirit. Thank you so much!
Donna
Ted Responds:
Something I love to stress is that we welcome everybody to stay subscribed and keep up on Las Vegas between visits. Plus, it is never too early to plan your next trip to Las Vegas!
Many regular visitors pretty much book their next trip soon after they get back from their last one (even if many months in advance). This allows you to lock up best seats for shows and take advantage of the current rock bottom hotel rates (which will not last as the economy improves).

---
We love to hear from you, and value your feedback! Here's how to participate:
Drop us an email at allvegastv@aol.com – We read them all!
Call our recorded comment line at 702-507-0055. We listen to every call.
---
More Las Vegas News – Concerts – Events
---
Coming Hot Holidays
– The following dates are huge times to be in Las Vegas, and rooms are in high demand. Booking in advance is the best way to save. Visit our friends at
Las Vegas Hotel Deals
and spend one of the following hot dates having fun in Las Vegas:
Halloween October 31
Veteran's Day November 11
Thanksgiving Day, U.S November 26-29 (4 day weekend)
Hanukkah Dec. 2 – Dec. 9
Christmas December 25
New Year's Eve-Day December 31 – January 2 (3 day weekend)
Martin Luther King, Jr., Day, U.S (Observed) January 18-20 (3 day weekend)
Super Bowl Sunday February 7
Lincoln's Birthday, U.S February 12
President's Day, U.S (Observed) February 13-15 (3 day weekend)
Chinese/Lunar New Year February 14
Valentine's Day February 14
Mardi Gras February 16
Washington's Birthday, U.S February 22
St. Patrick's Day March 17
Easter Sunday April 4
Cinco de Mayo May 5
Mother's Day May 9
Memorial Day, U.S May 29-31 (3 day weekend)
Father's Day June 20
Independence Day July 4
Civic Holiday, Canada July 31-August 2 (3 day weekend)
Labor Day, U.S September 4-6 (3 day weekend)
Labour Day, Canada September 4-6 (3 day weekend)
Jewish New Year September 9
Link To Us! – Have a home page, web page, or blog? Link to us, and give yourself and your friends a quick link to find us from your site. Simply link to http://www.accessvegas.com and name the link Access Vegas!
RSS Feed – We now have an RSS/XML feed! Most RSS programs let you visit AccessVegas.com and automatically pull the feed. For those who want to enter it manually, the feed is:
http://www.accessvegas.com/xml/whats-hot.xml
Share the info: Click to Email this newsletter to a friend!
---
For comments or questions regarding our content
or this newsletter write us at
allvegastv@aol.com
.
New to the list? See our Newsletter Archives for back issues and subscription info. Don't hesitate to forward this newsletter to friends and associates.
All contents copyright 2009 Ted Newkirk. All Rights Reserved.
Hotel Rates Published Accurate At Time Of Publication


October 28, 2009 ISSN: 1529-2770 About Us Privacy Policy
No related links found